We had the pleasure of sharing this 2 days of wedding between Michael & Catharina. Two wonderful locations in beautiful Puglia. The newlycouple came from the United States to celebrate their love in this extraordinary land.
WELCOME PARTY AT BORGO RITELLA

On the first day, the welcome party was hosted at Masseria Borgo Ritella, in the forest of Fasano. A lovely place, with a breathtaking view. A party dedicated to pizzica and Apulian street food, dancing together with the Terraross and enjoying the delicacies of Pescaria and the famous spaghetti all'Assasina.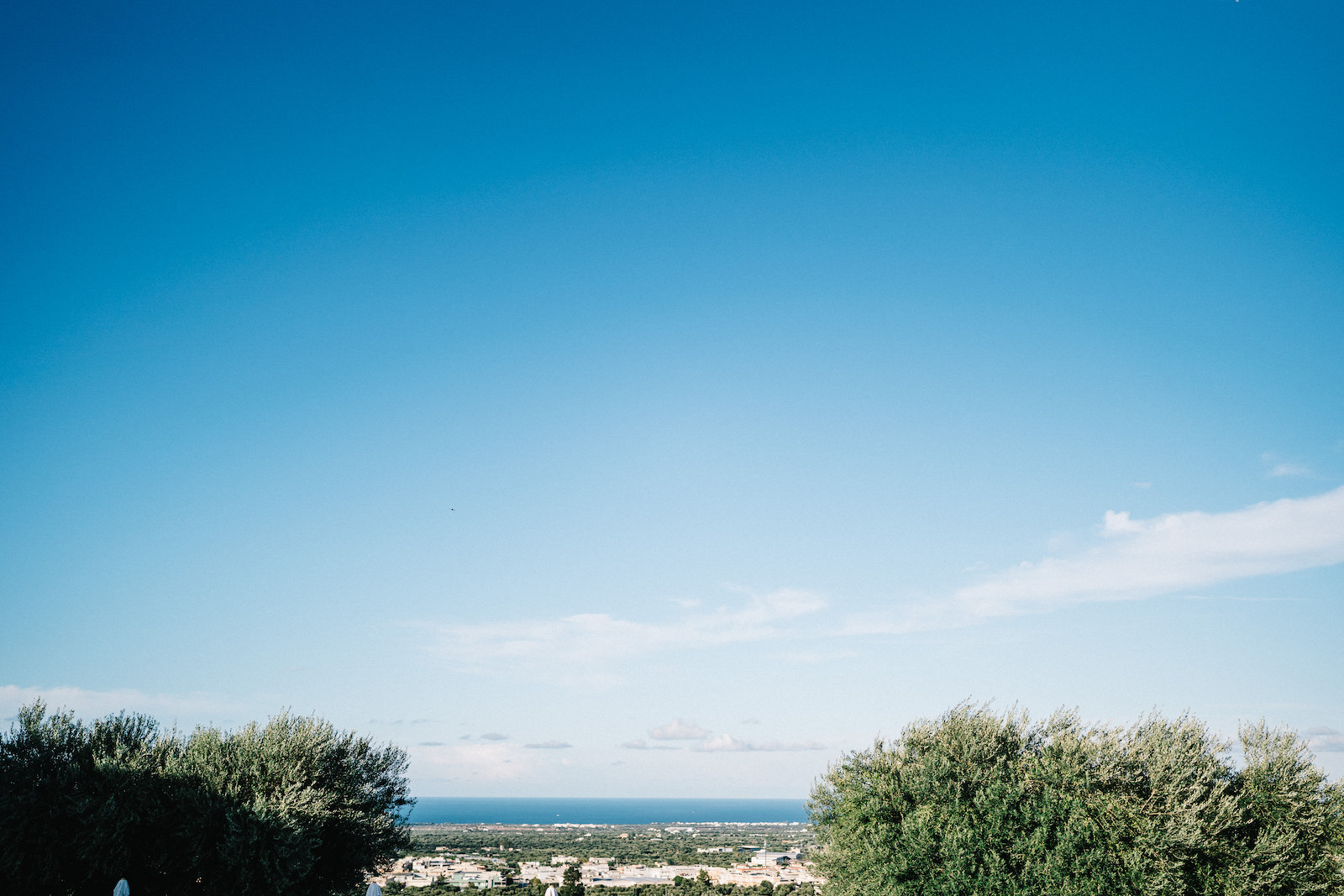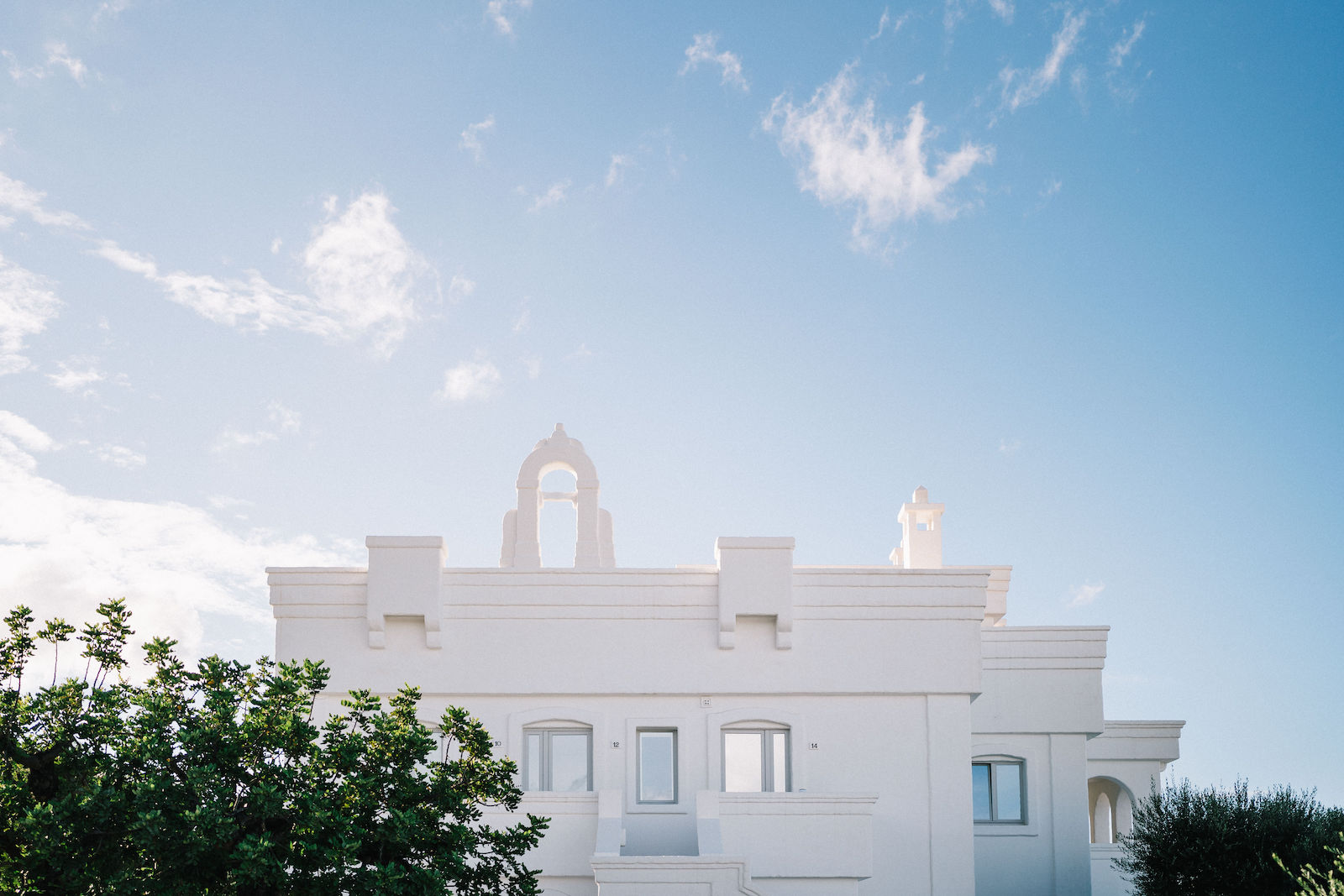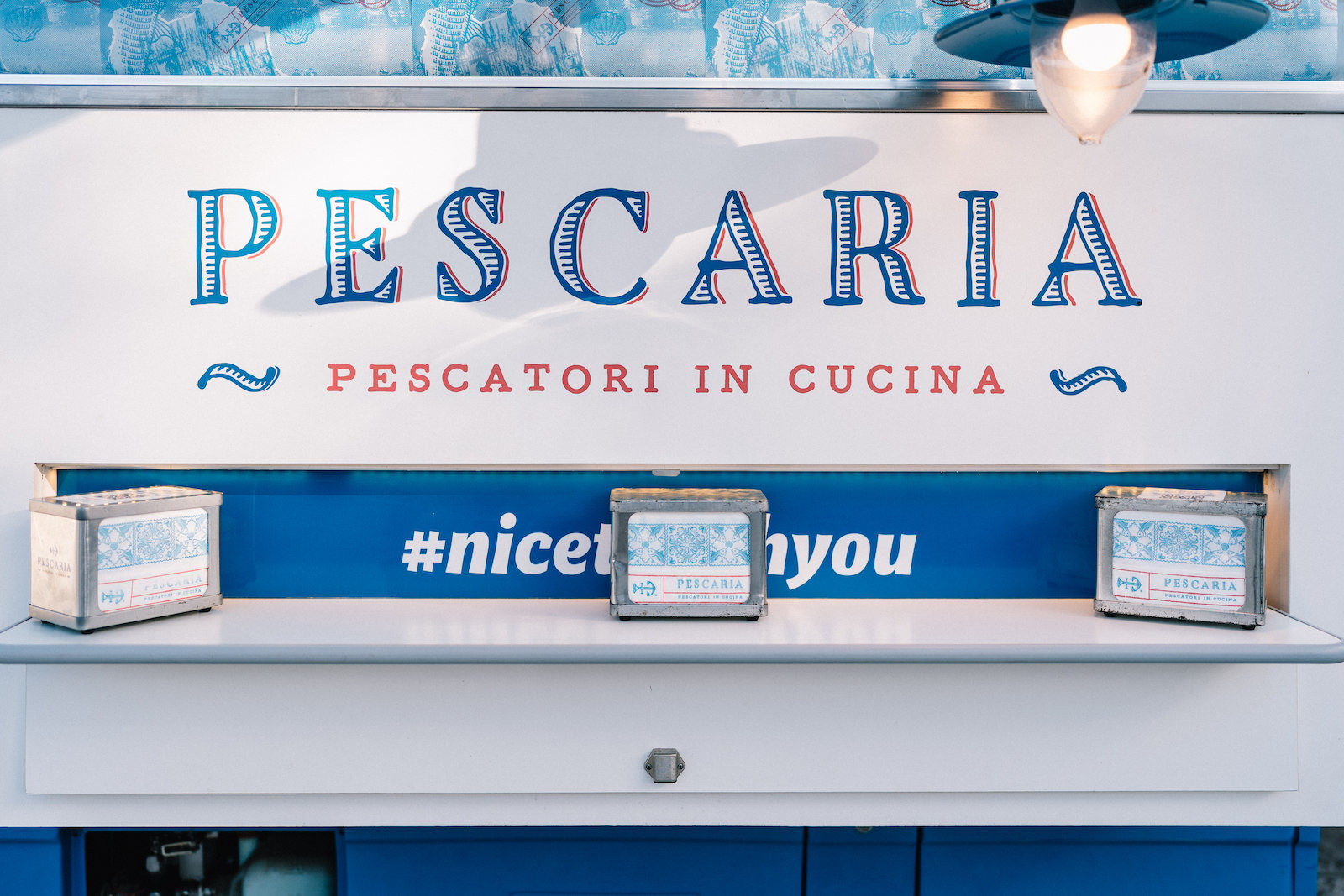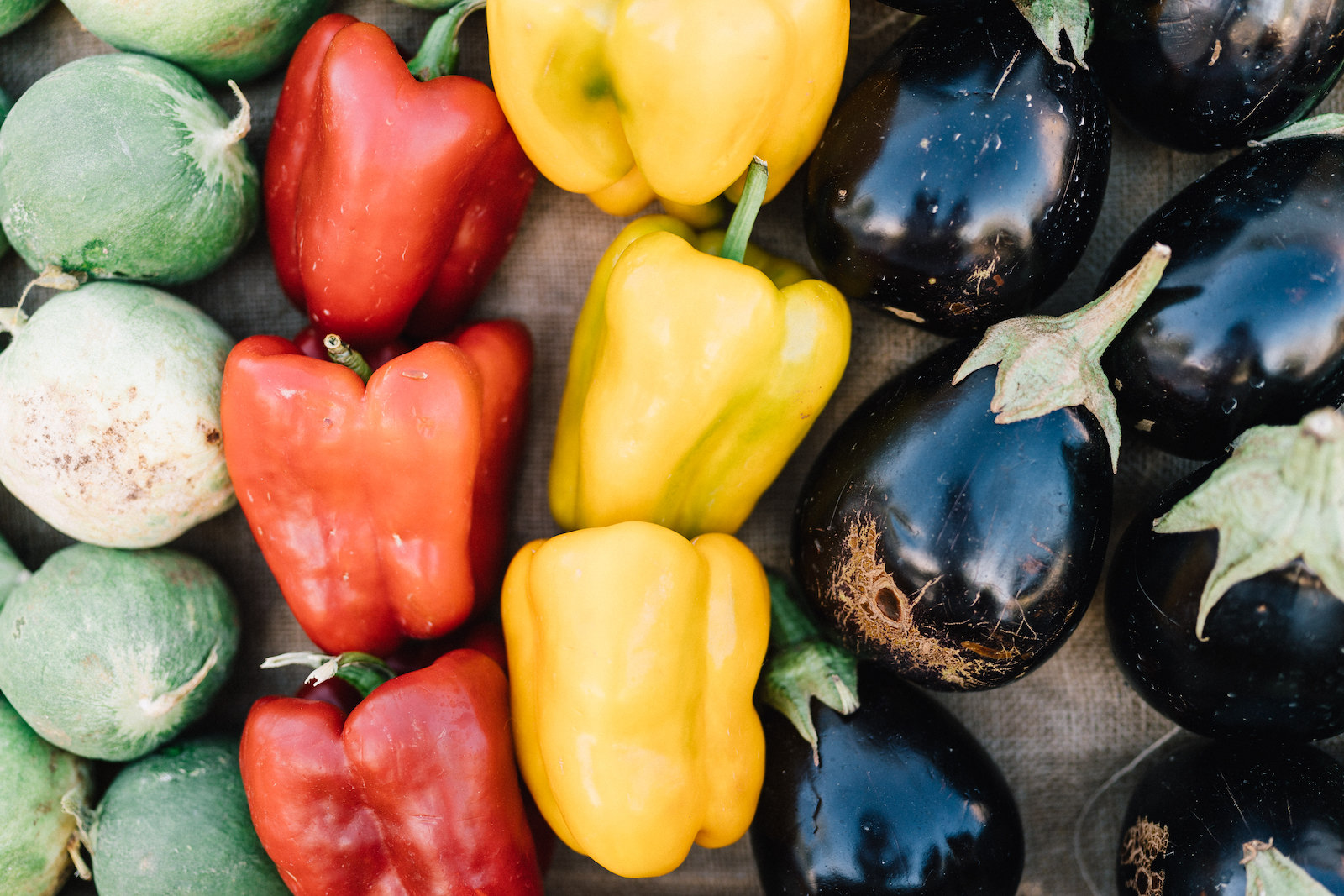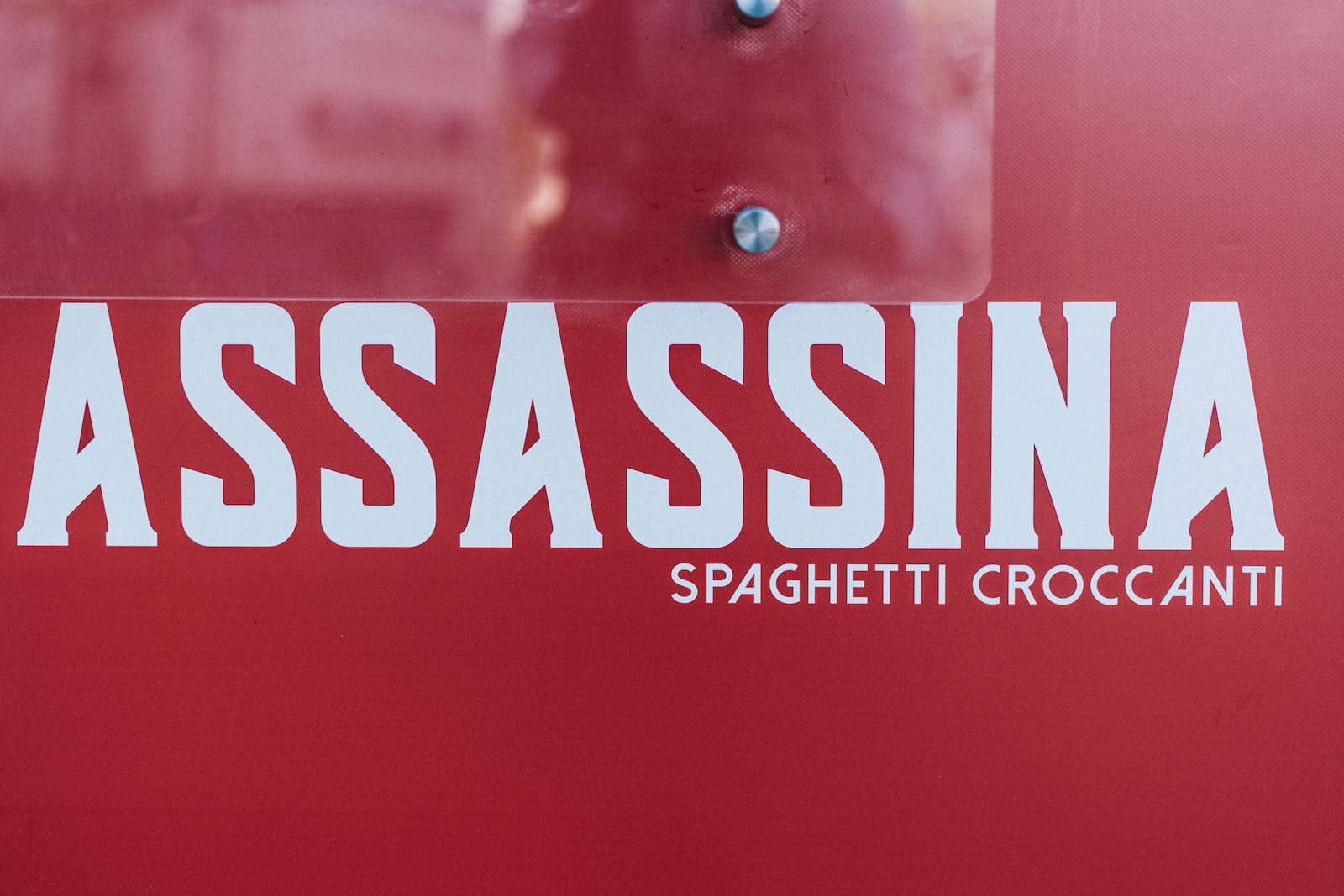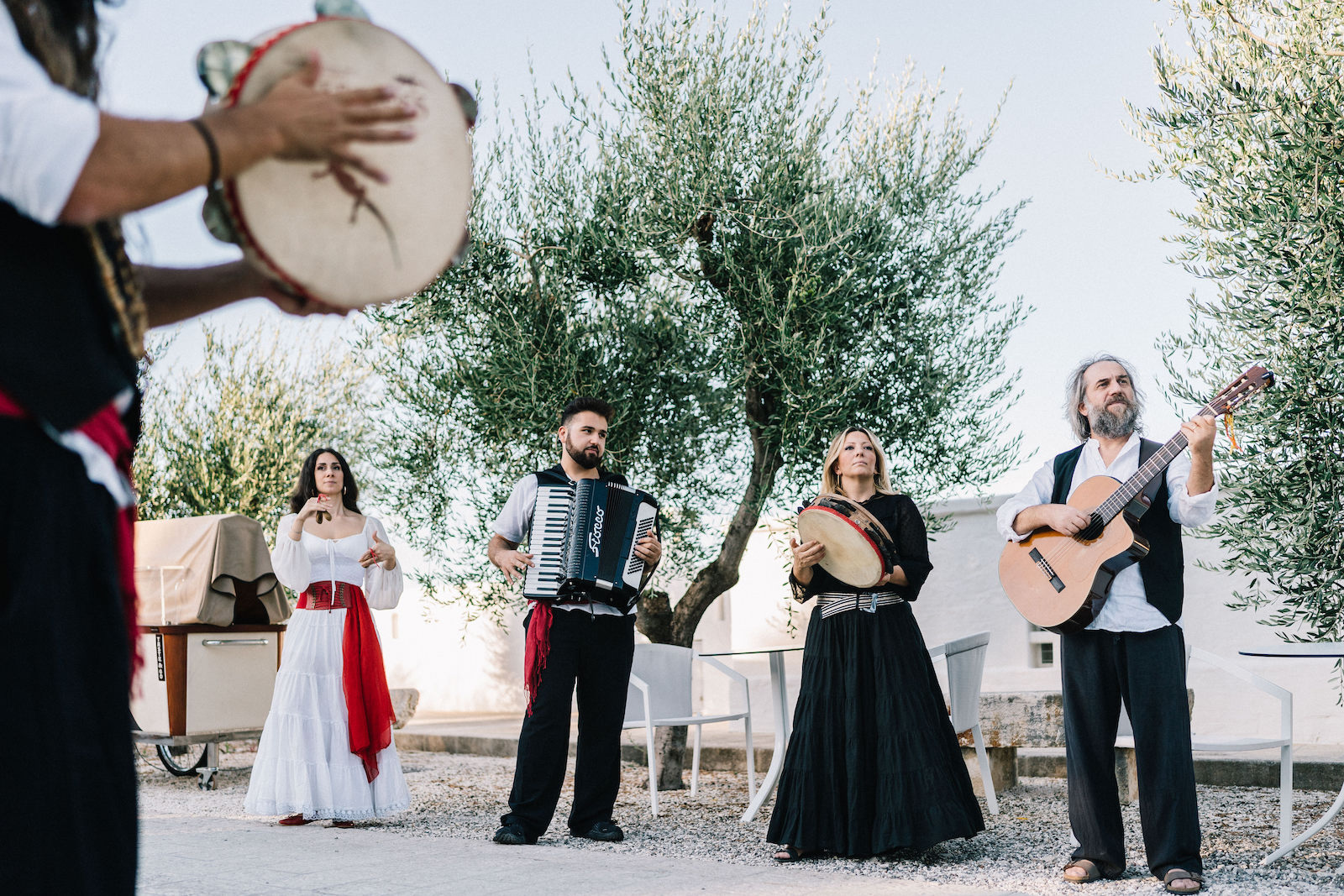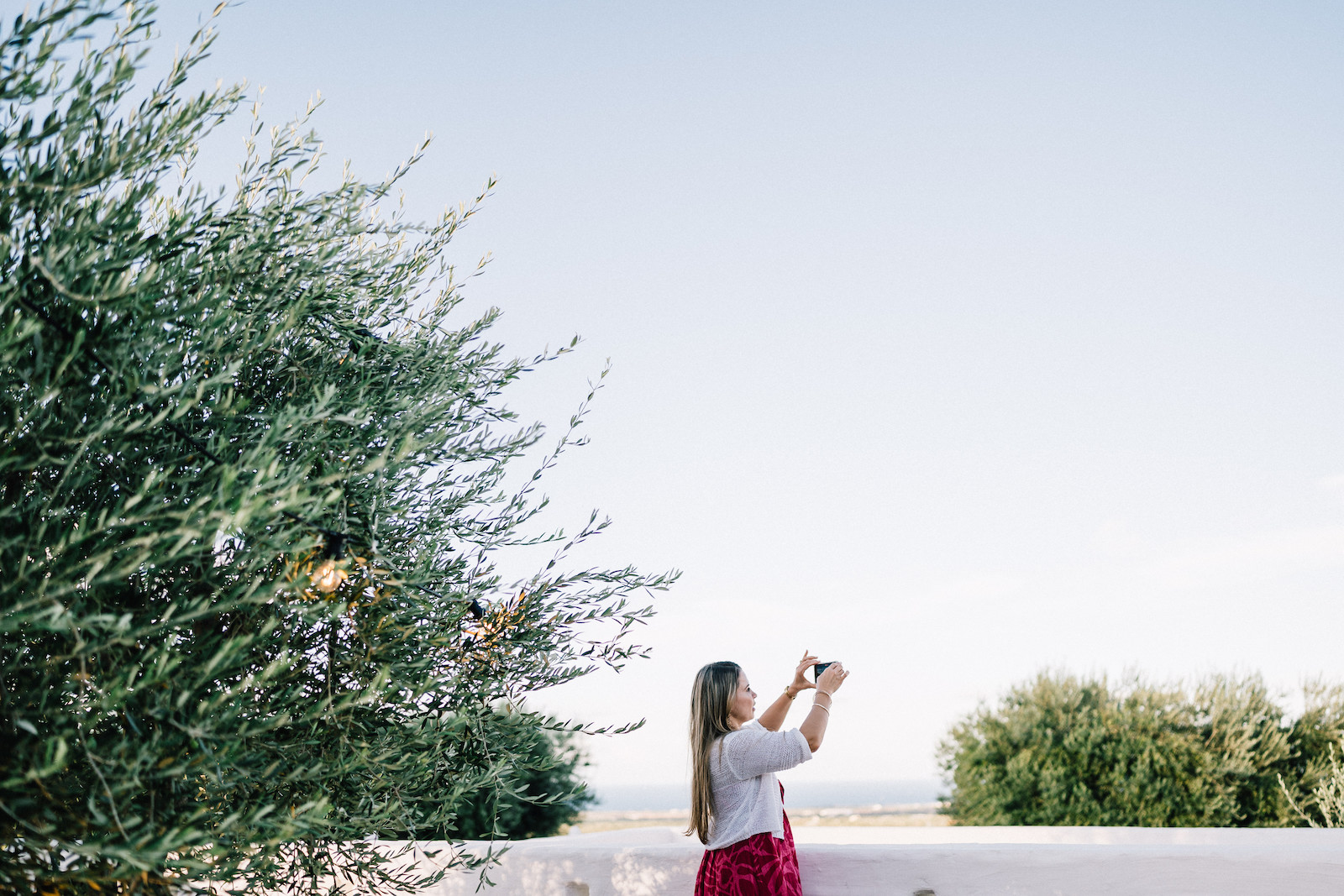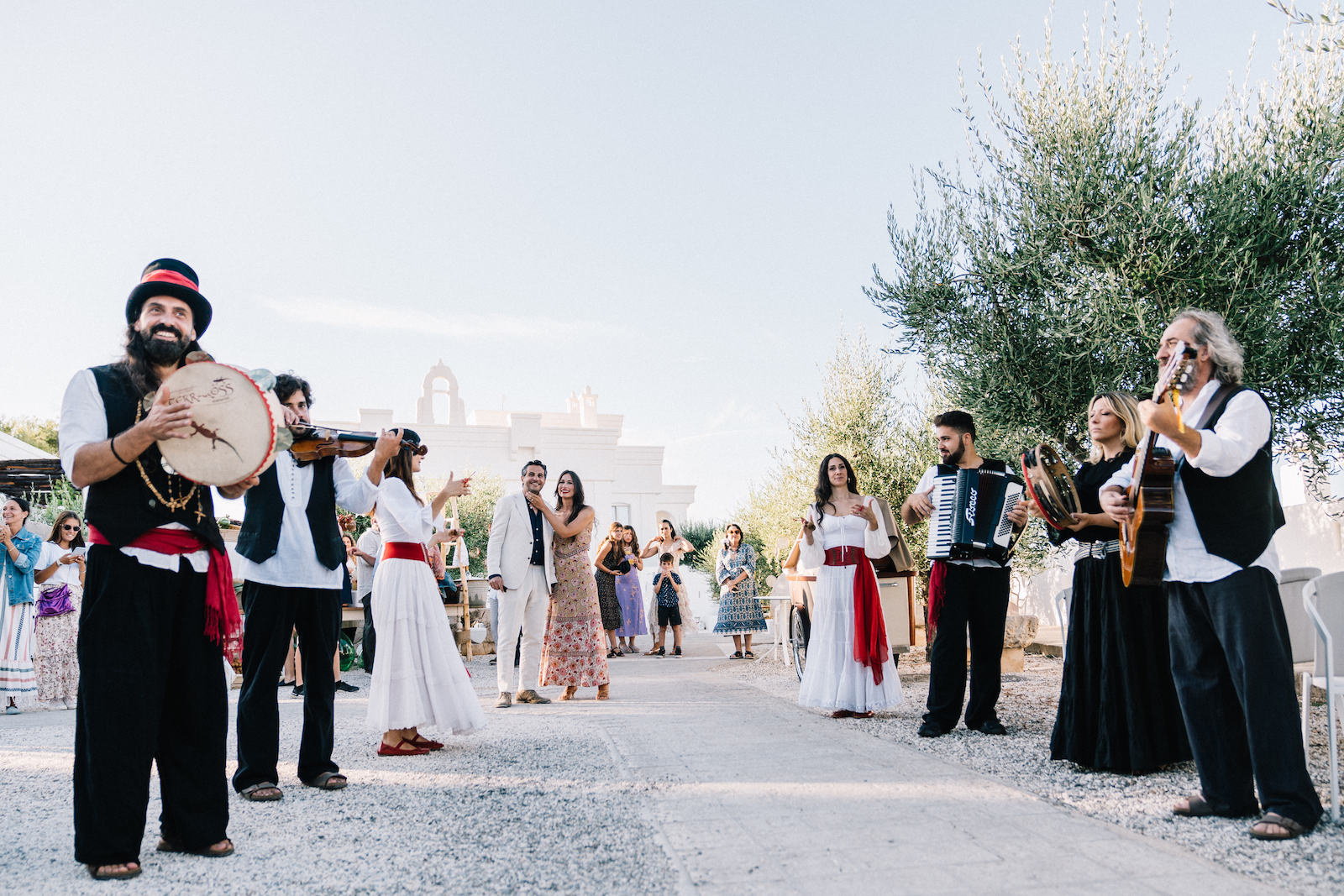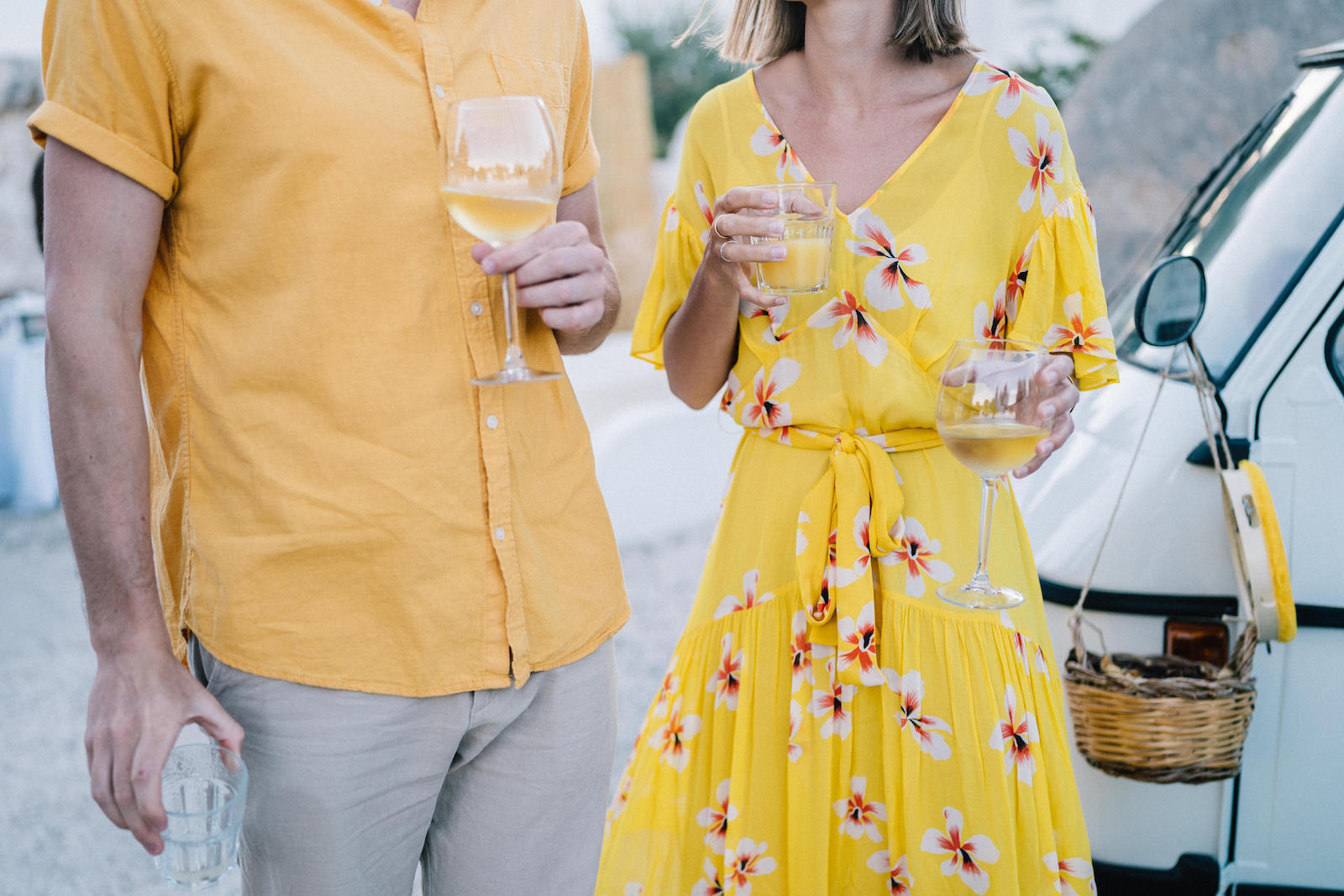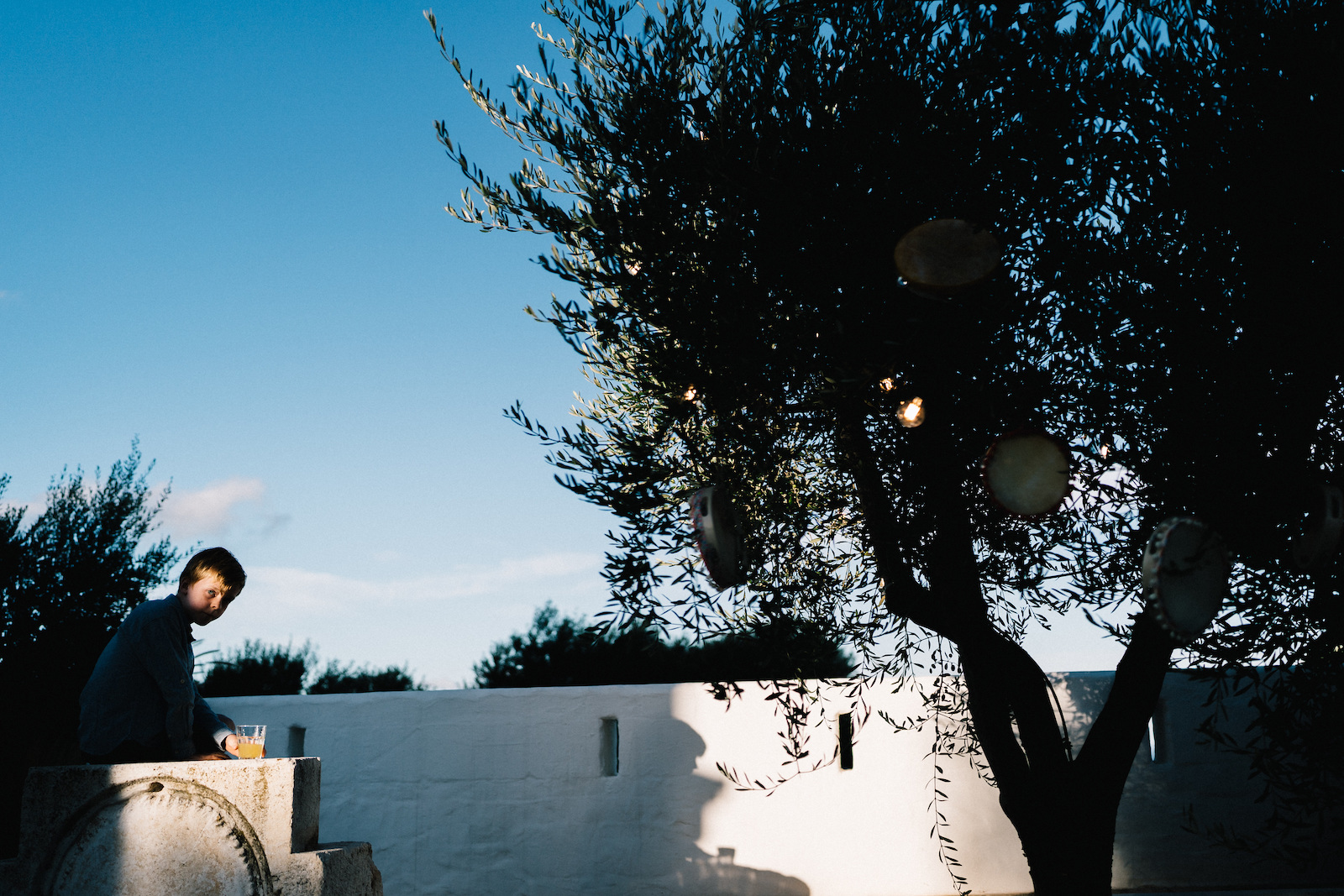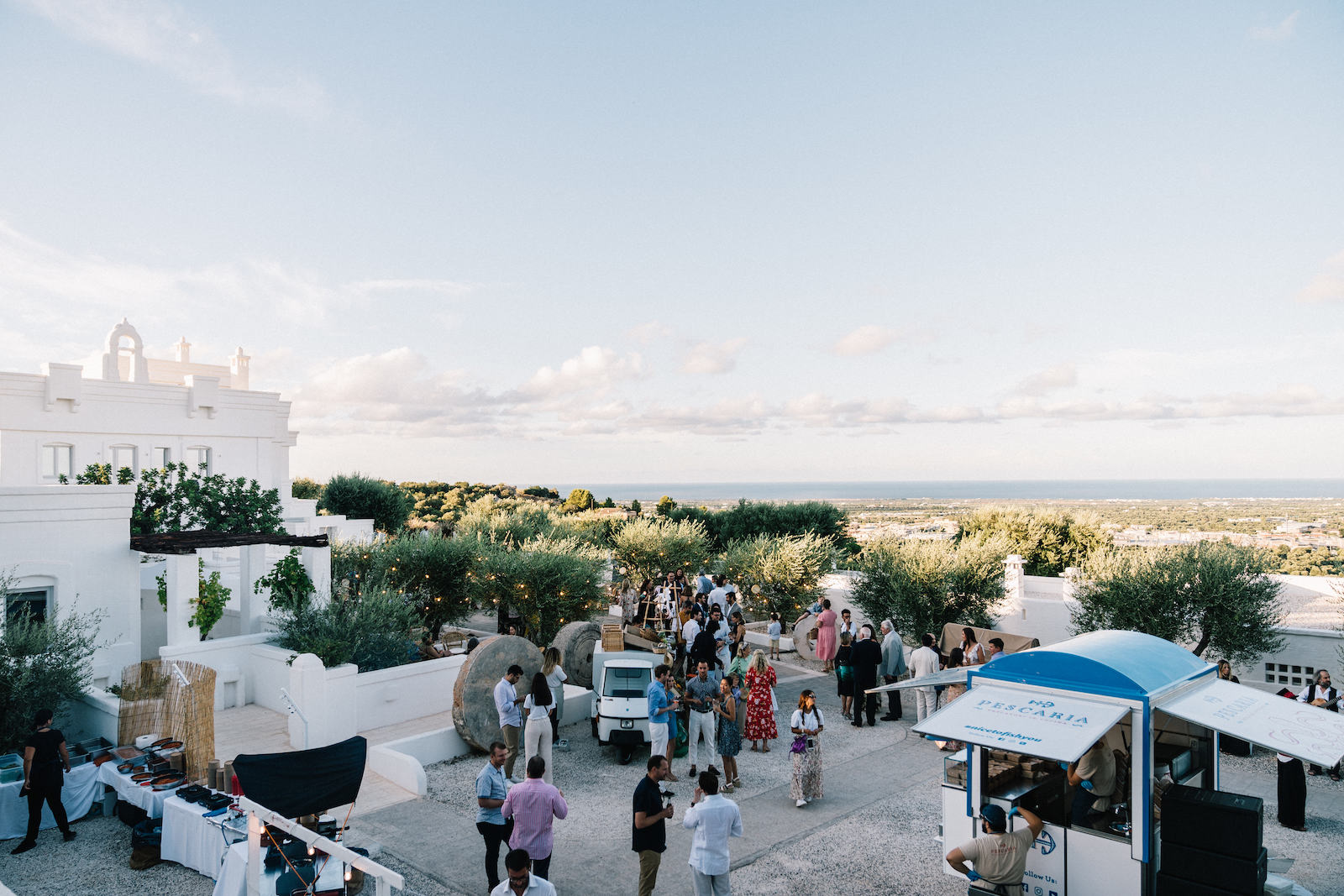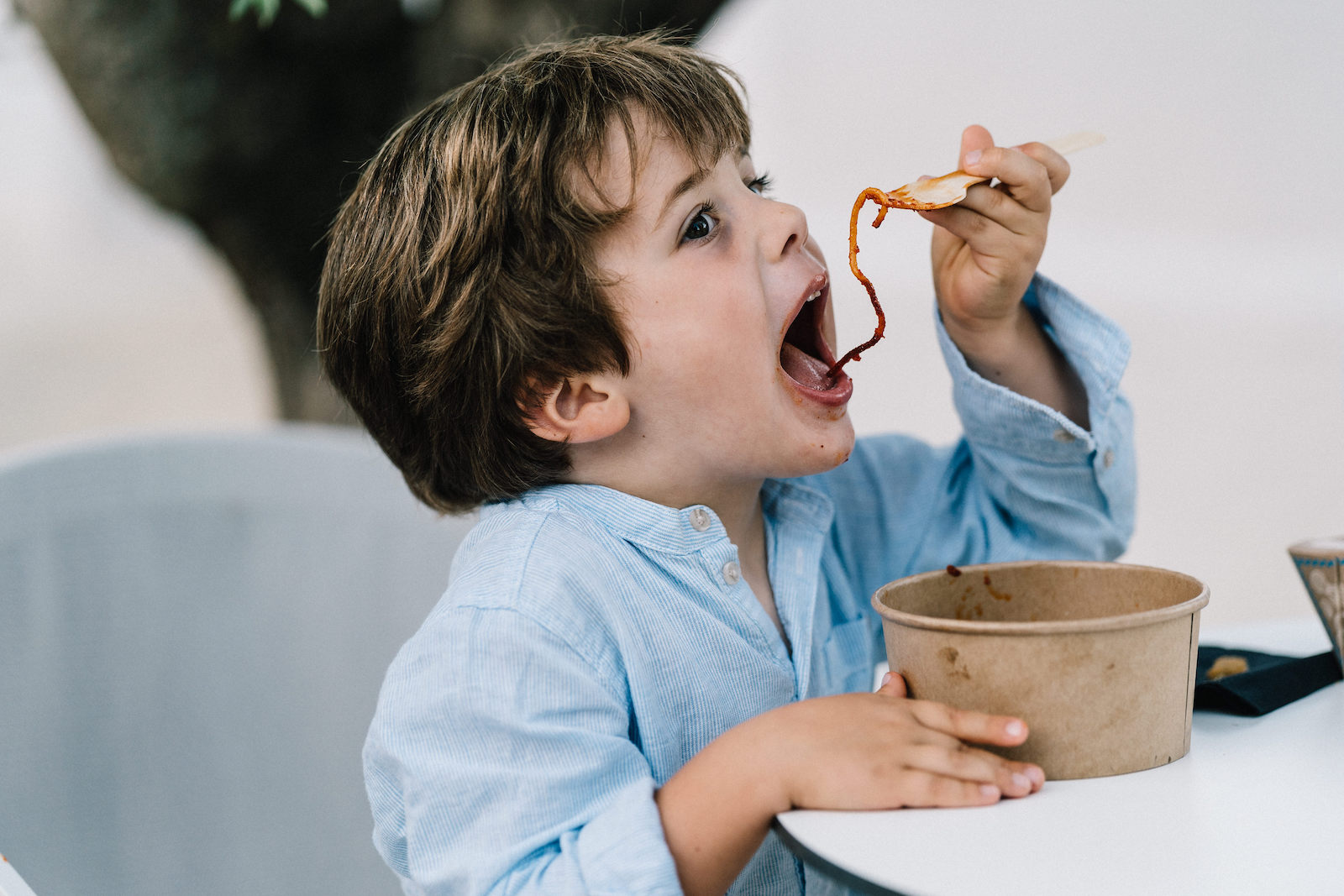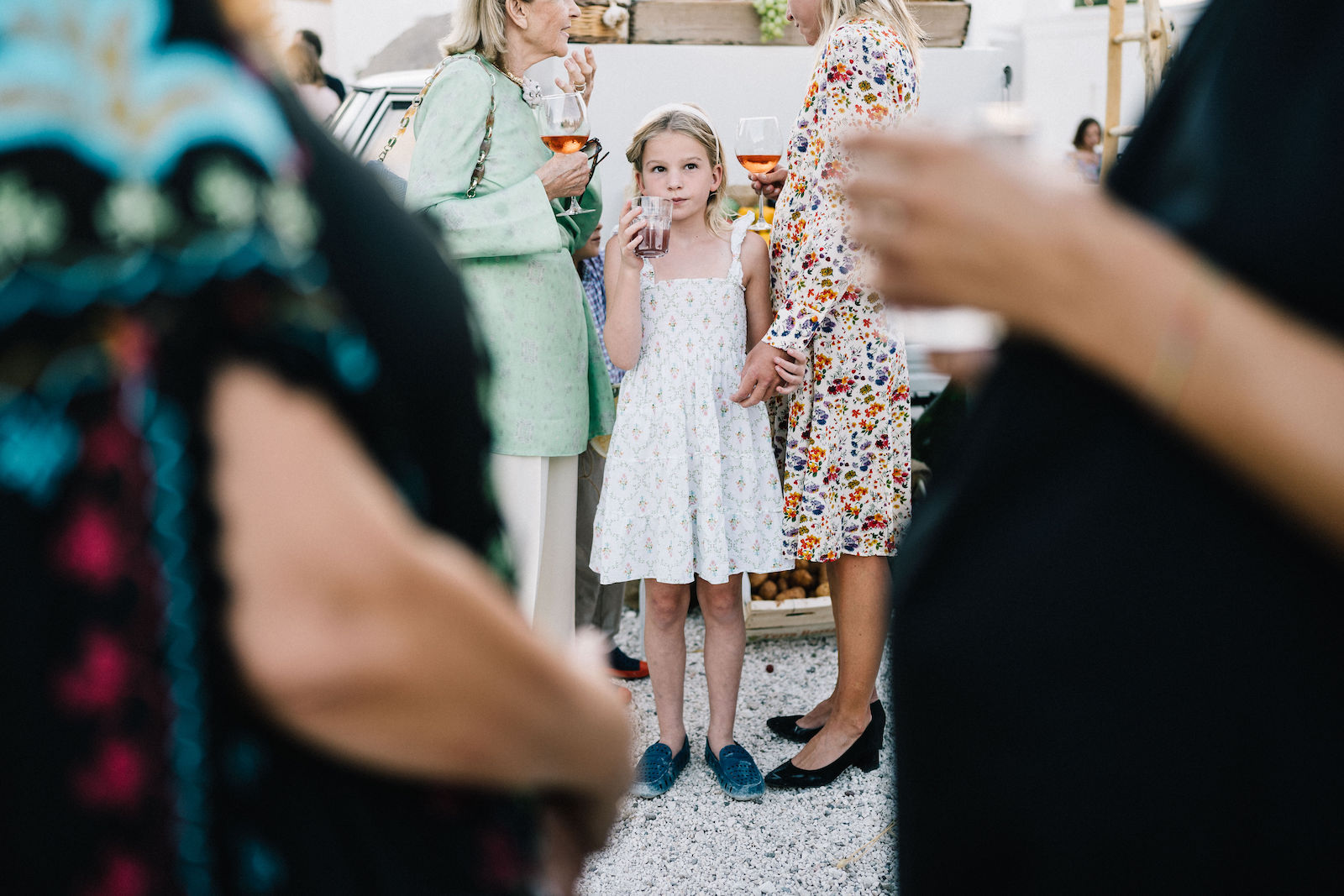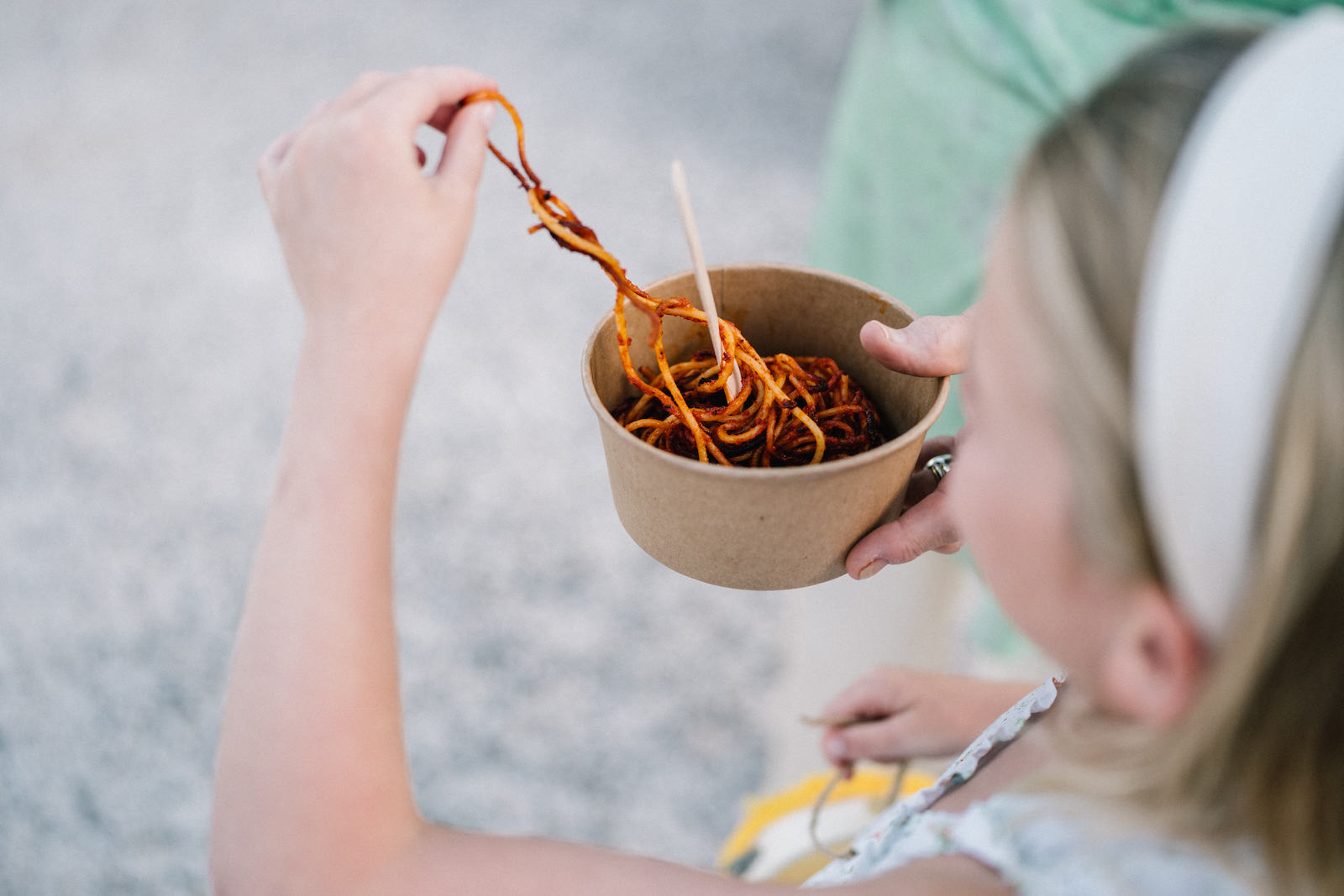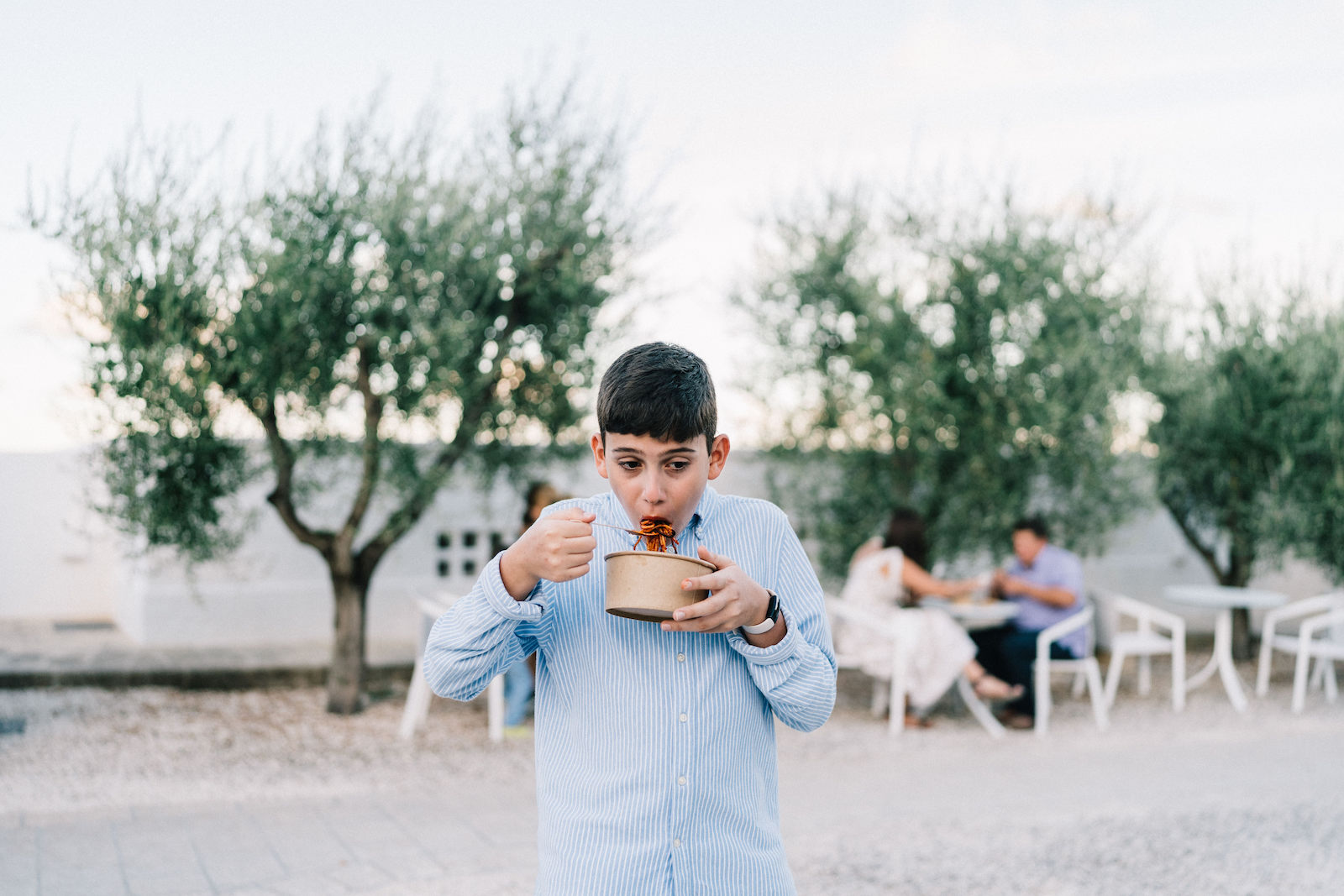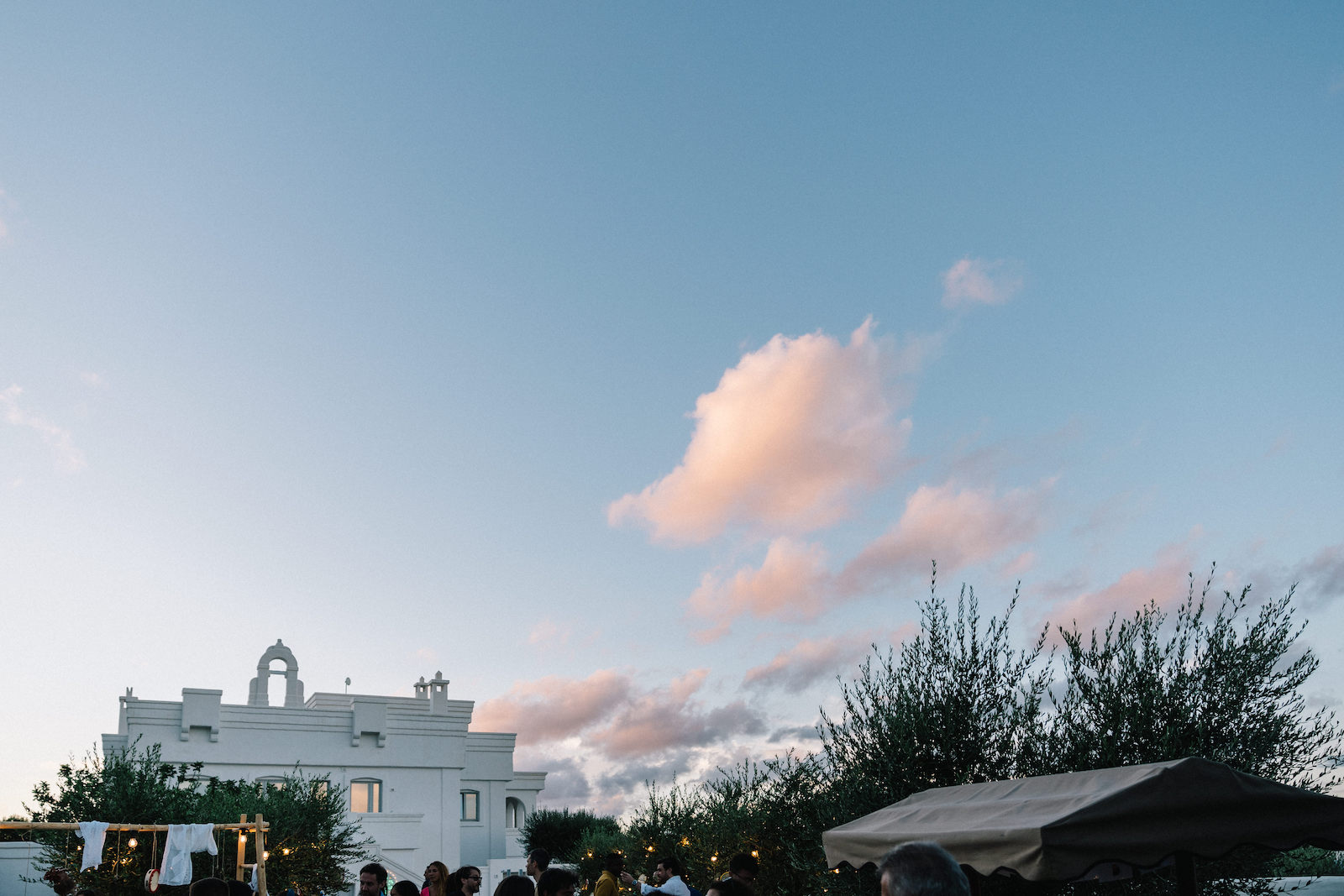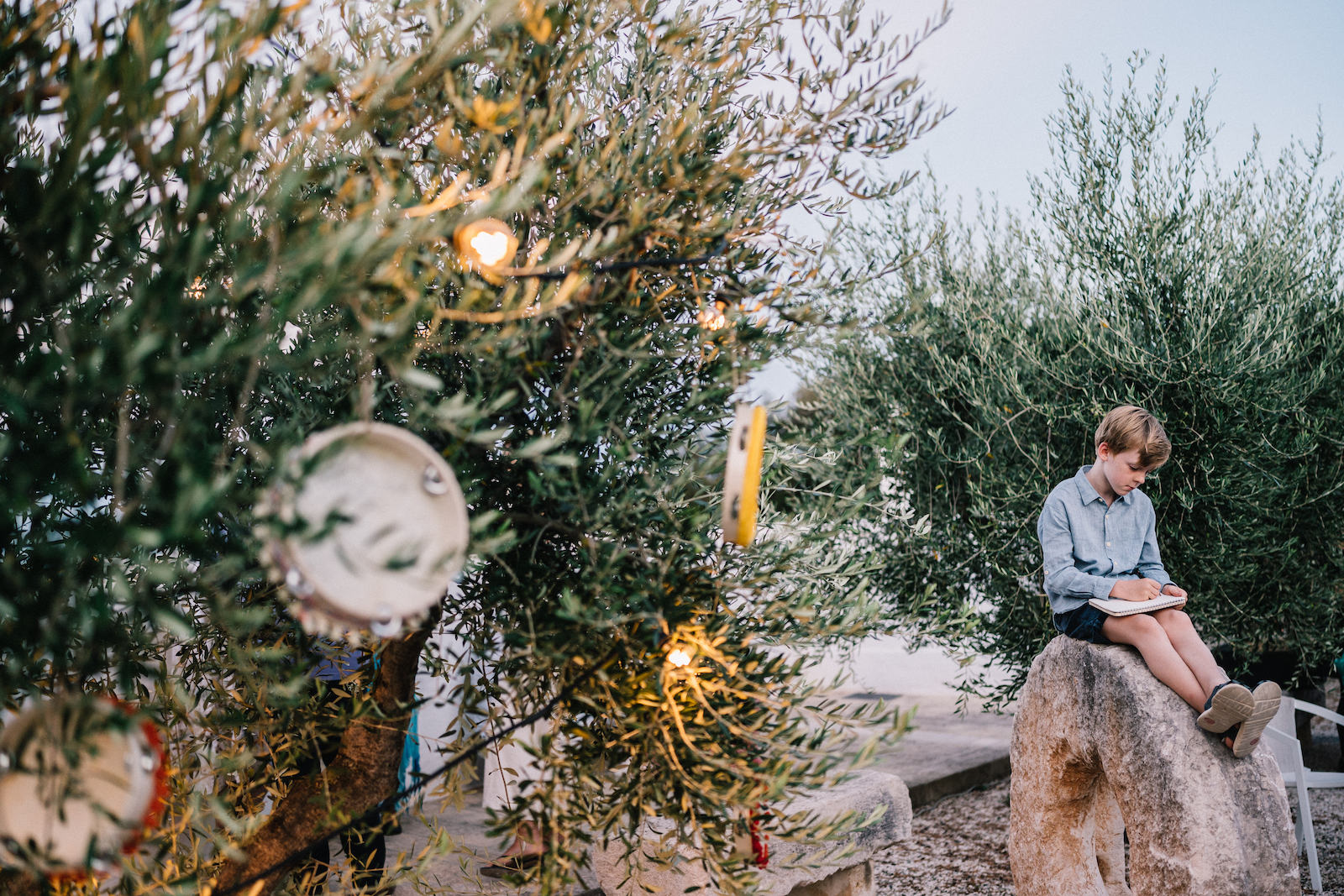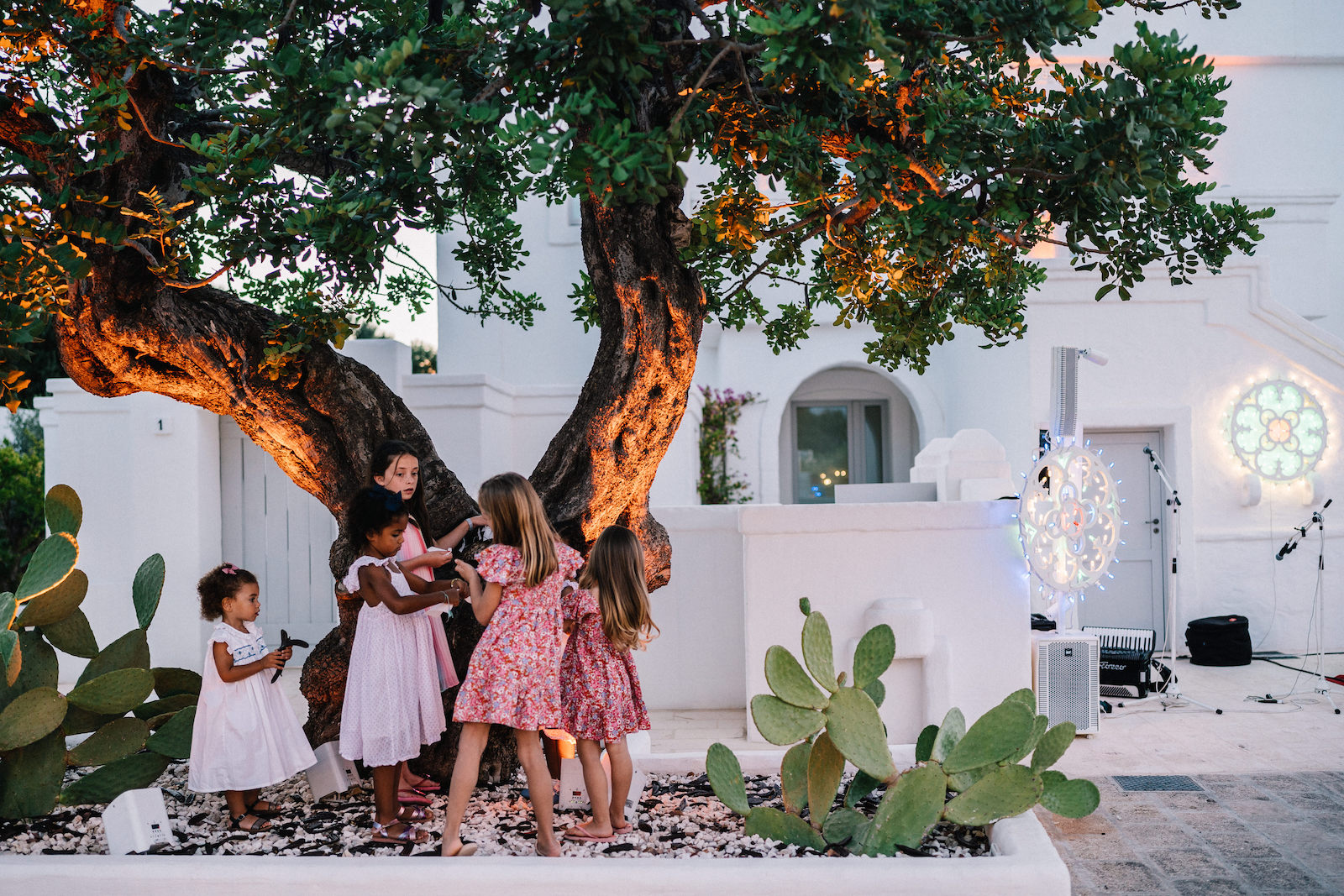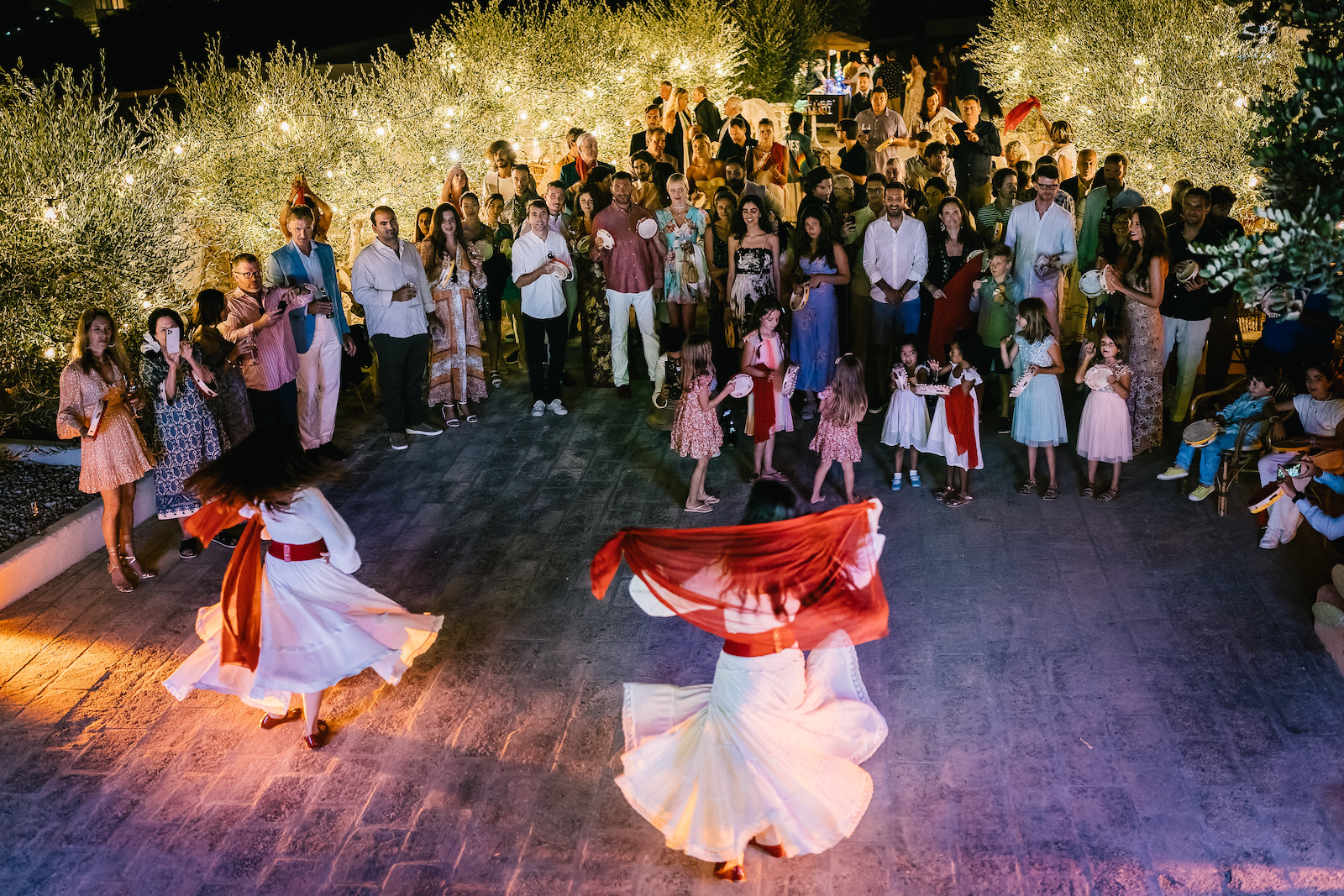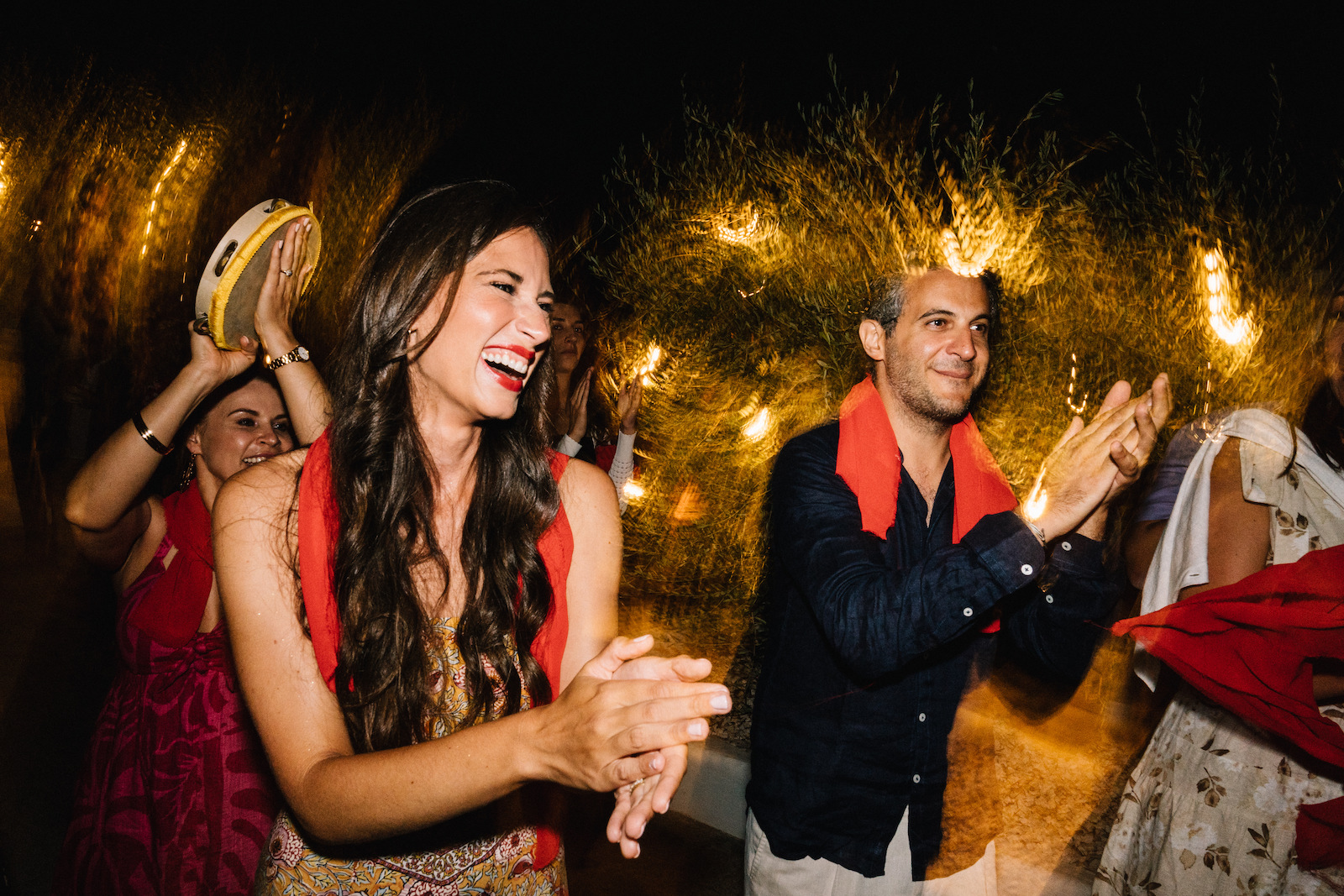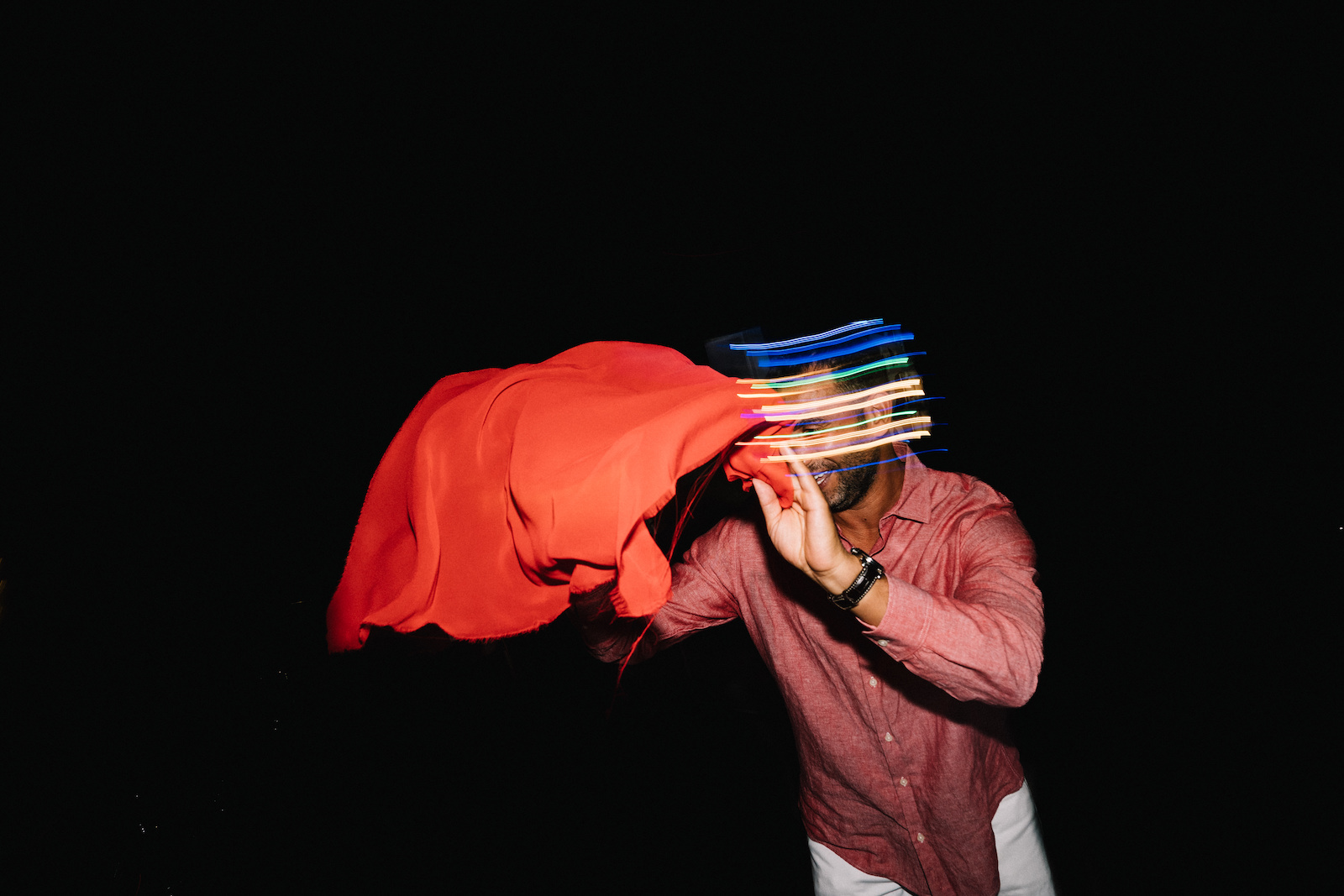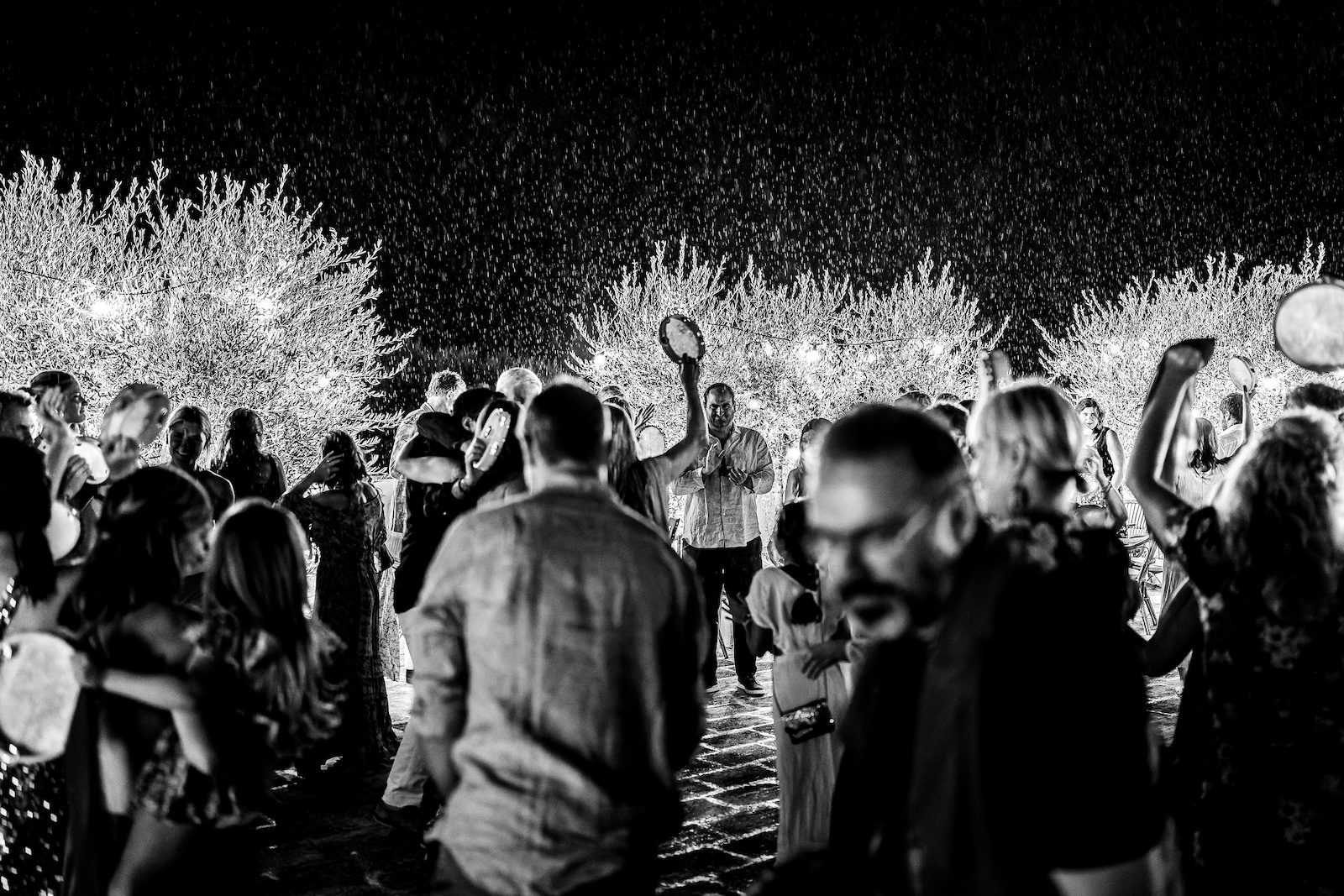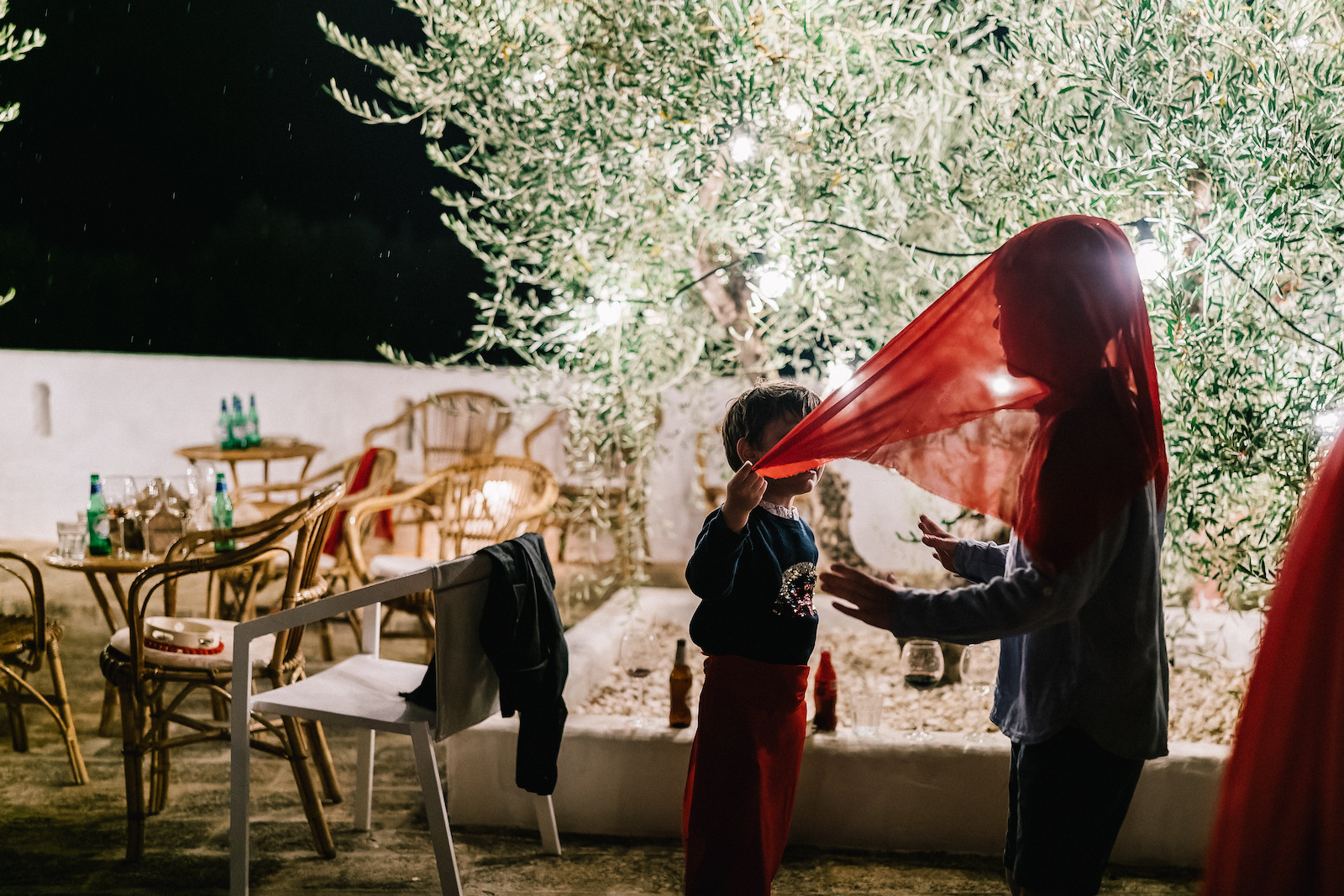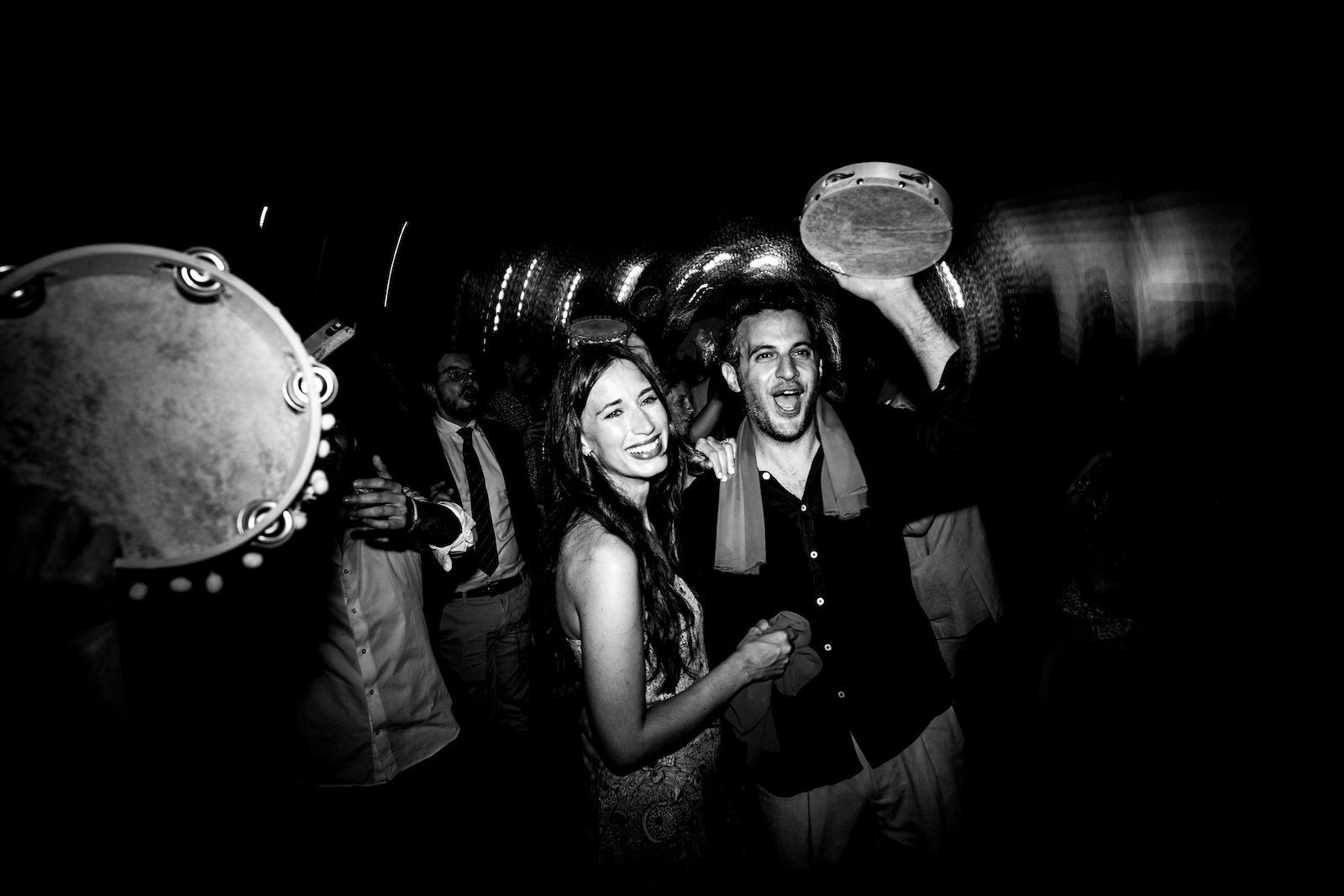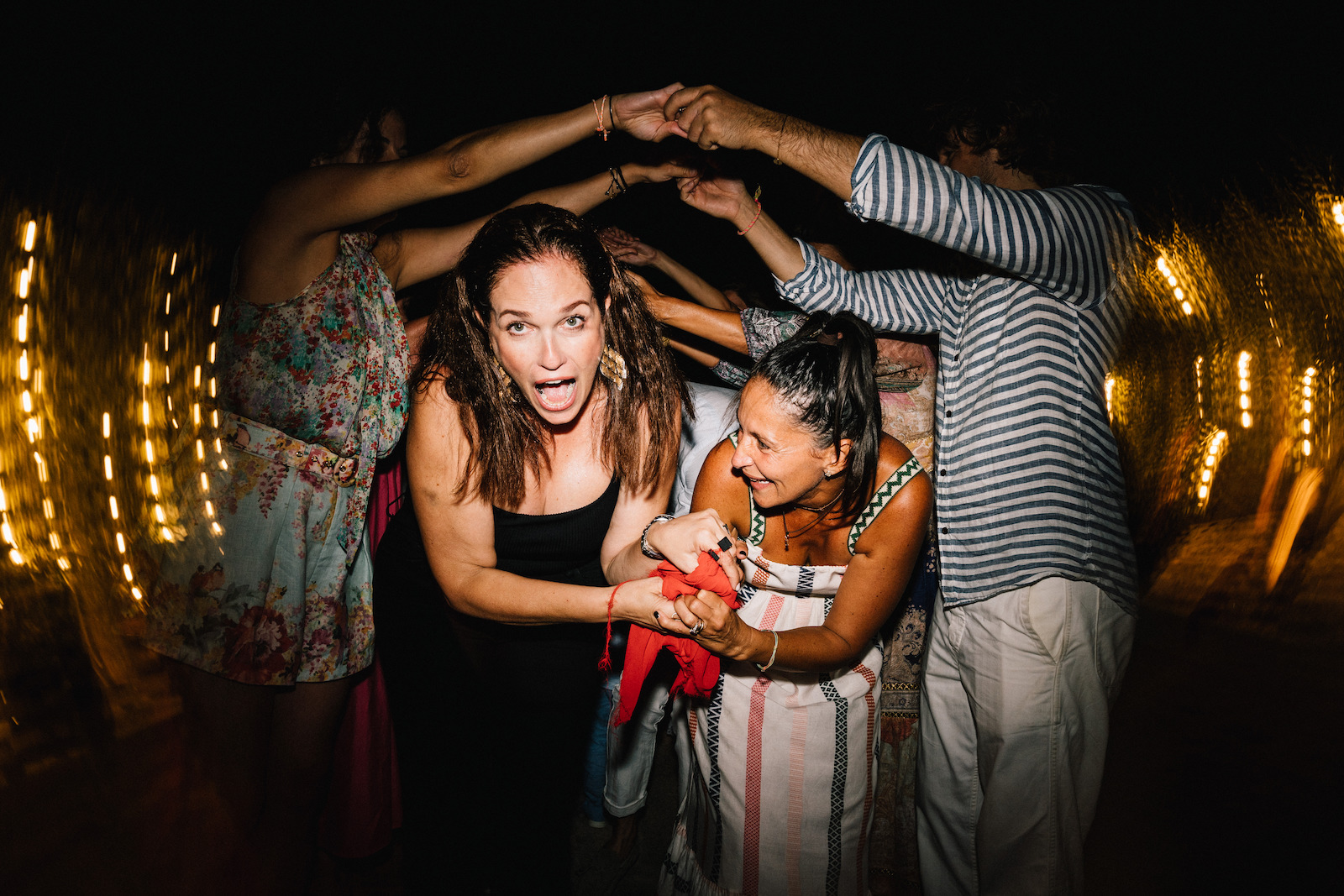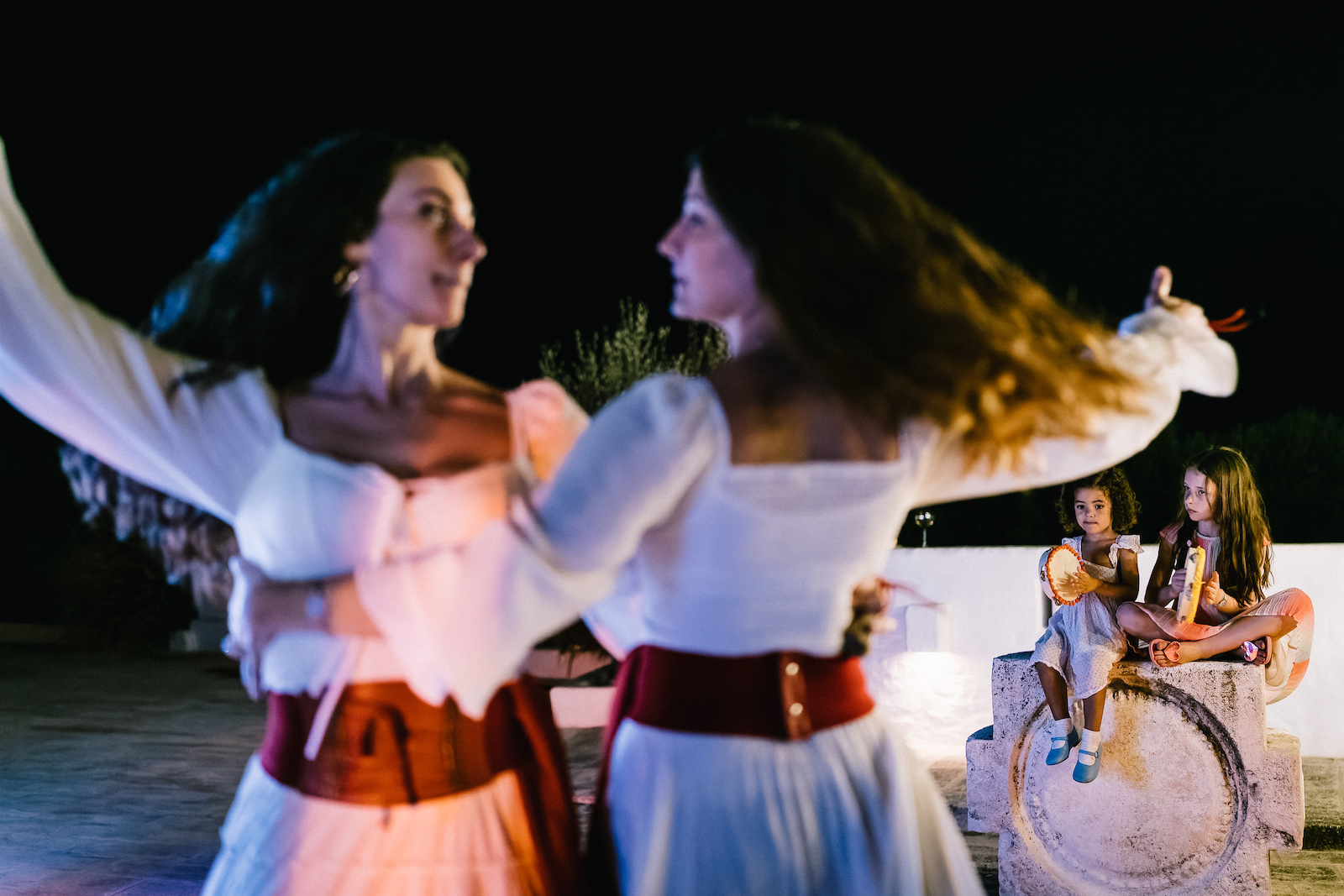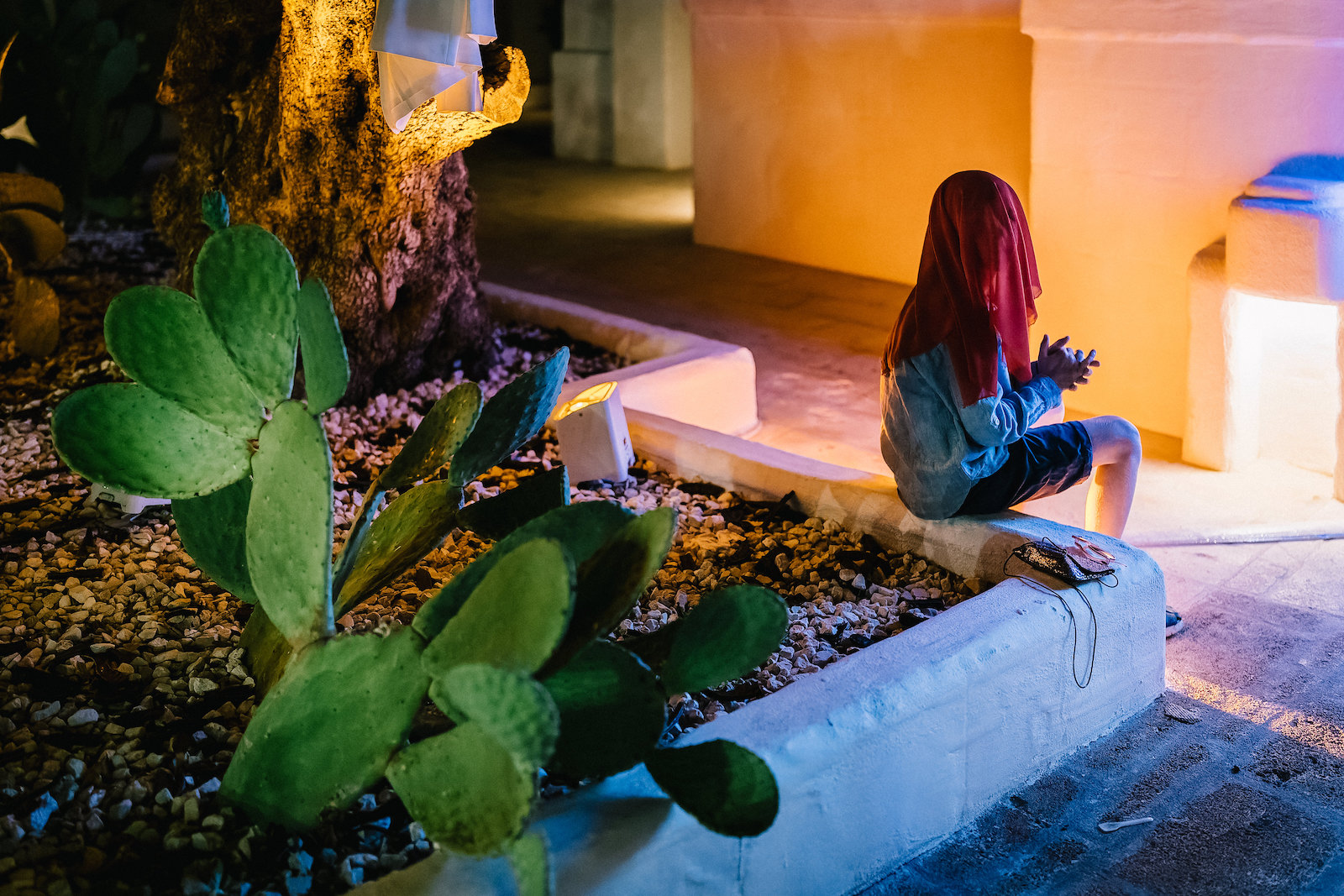 WEDDING IN MASSERIA SAN GIOVANNI

On the second day, we moved to another exclusive location, Masseria San Giovanni, where the splendid wedding of Michael and Catharina was celebrated.
Catharina in her dress by Anna Kara floating in the wind and Michael excited about her awaited her together with her family and friends in the ceremony in shades of orange and pink set up by Angelica flowers addicted. Brass wedding conductor of this great and spectacular event. I
n addition to having devised exceptional estimates, he excellently directed the day which was a great success. The party went on until late in the evening celebrating at its best together with Boys 4 road who made the evening incandescent with their instruments and the party spirit.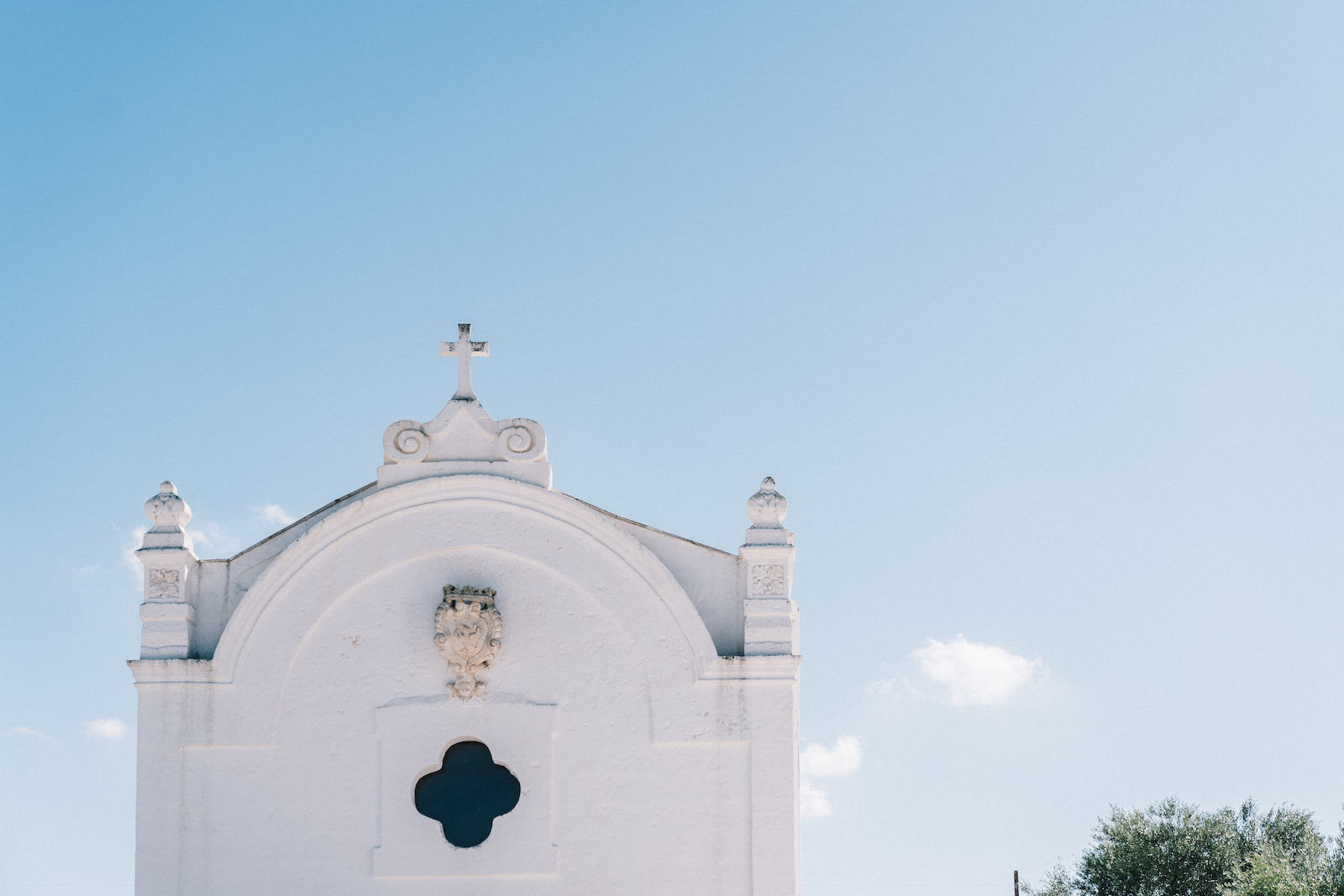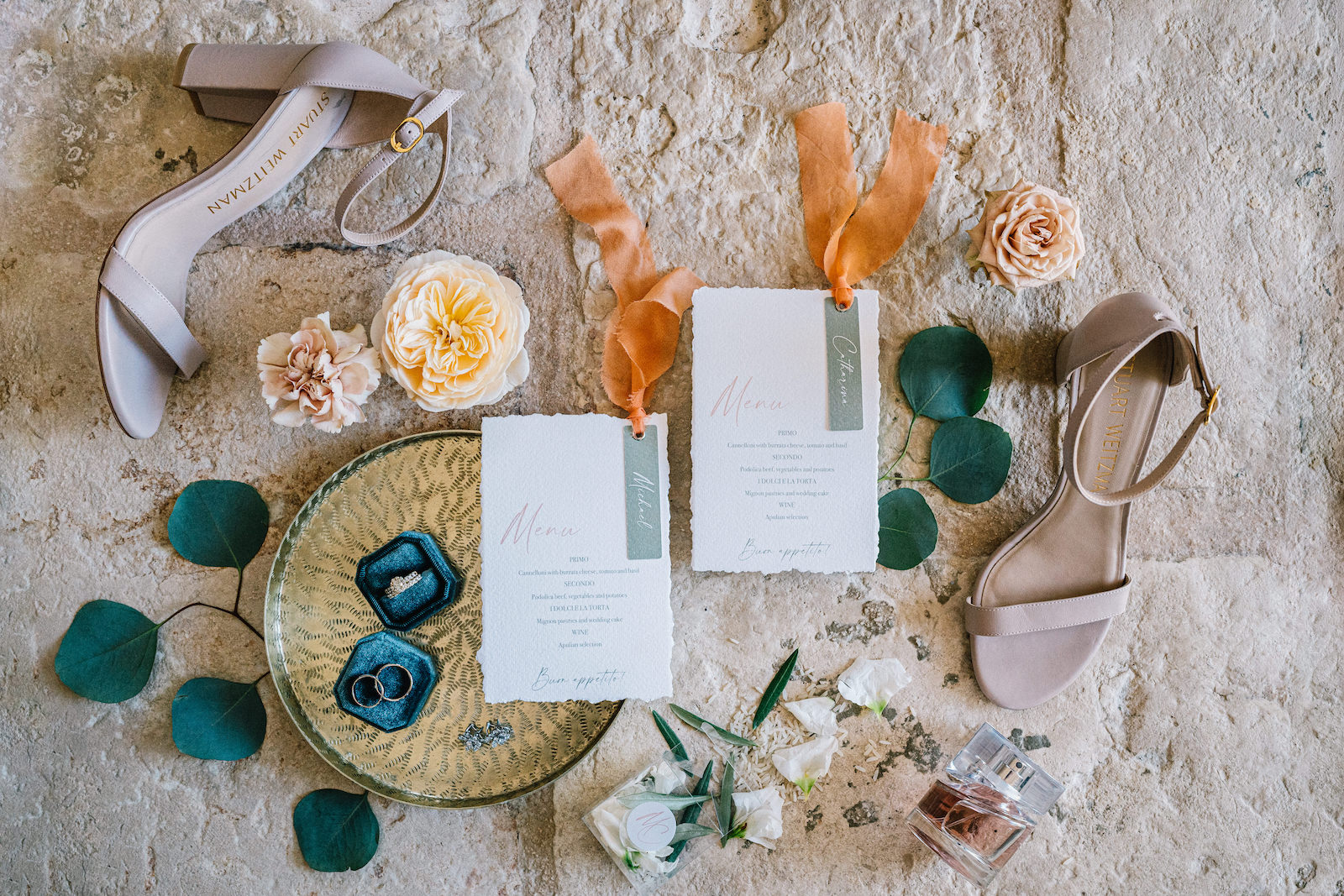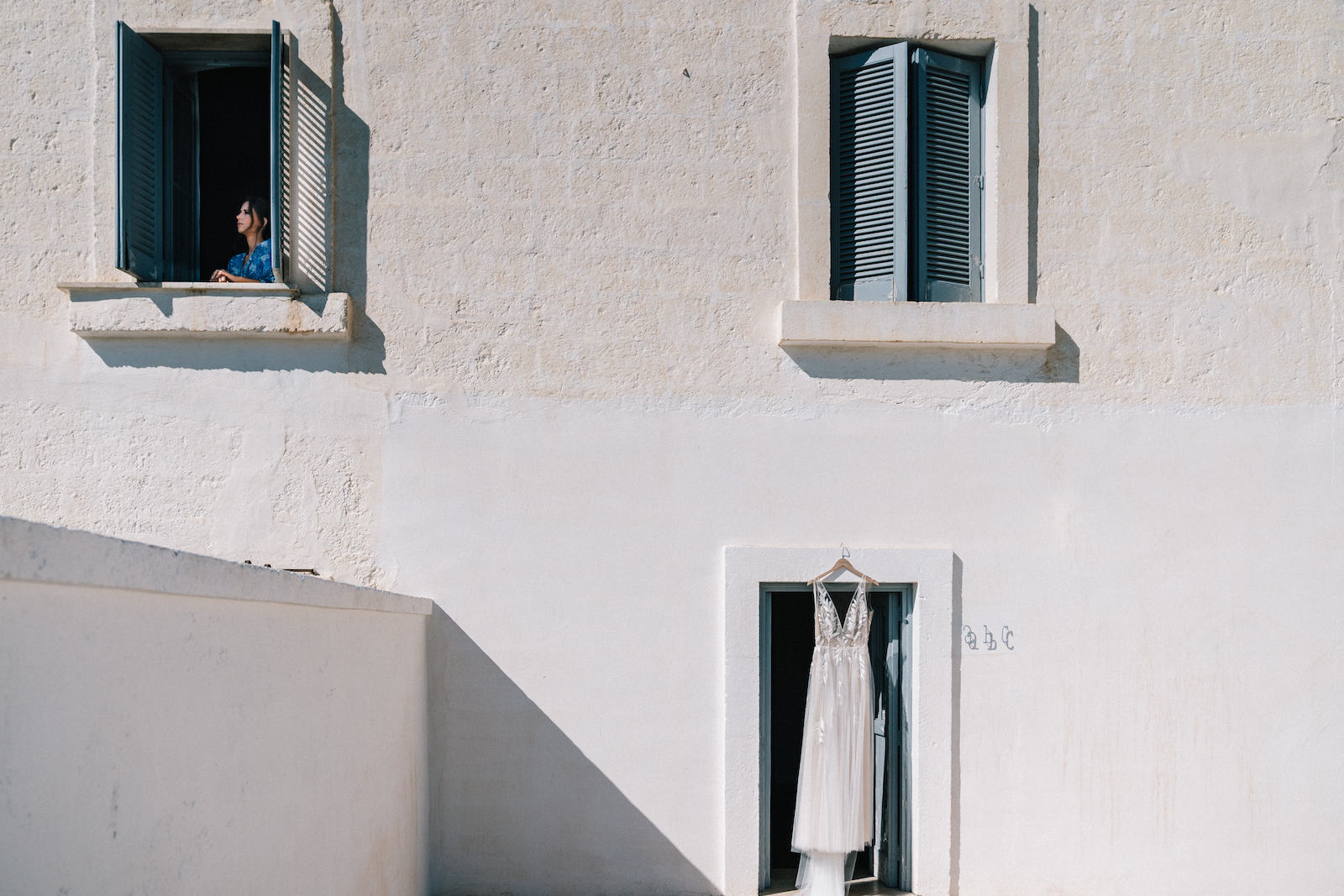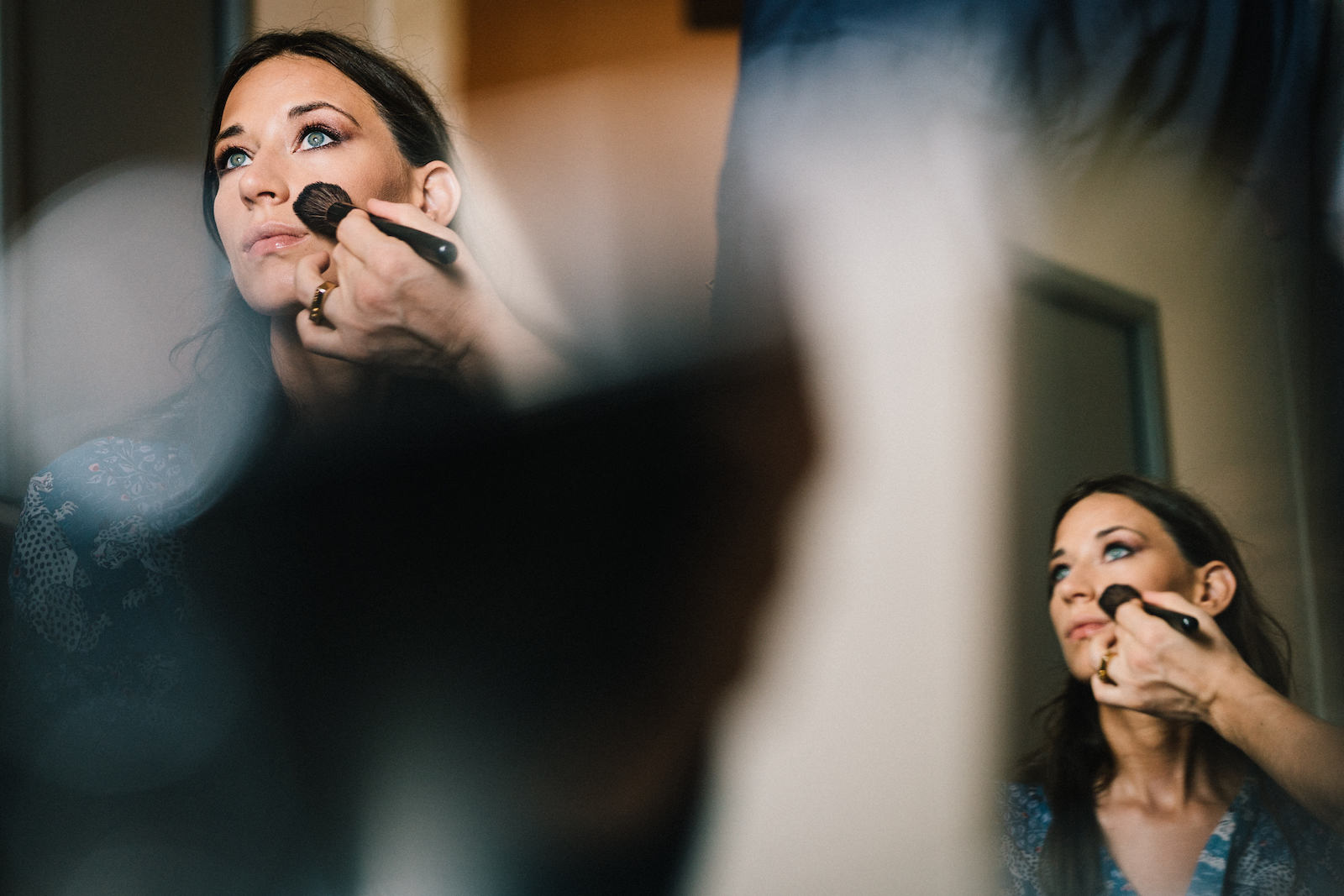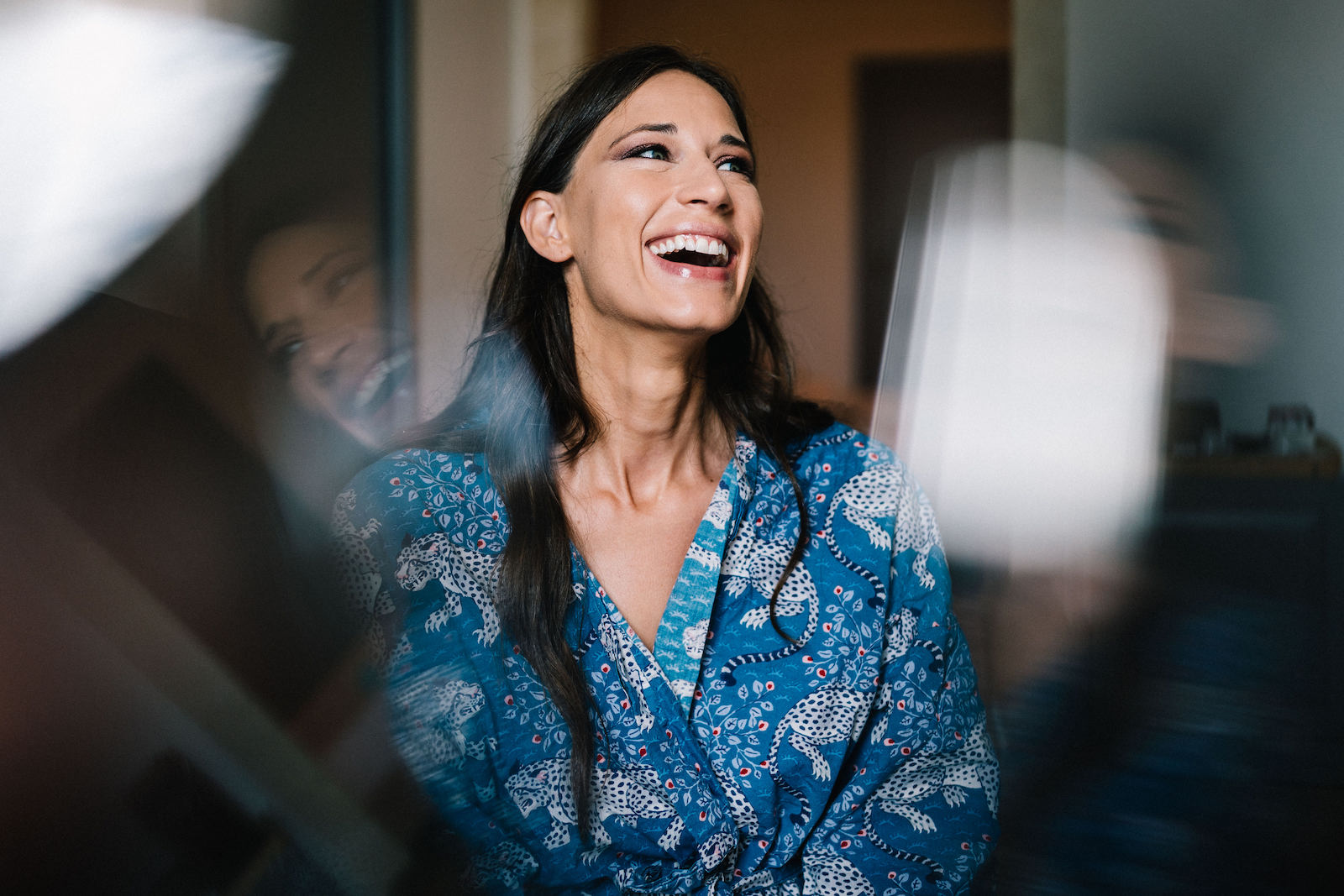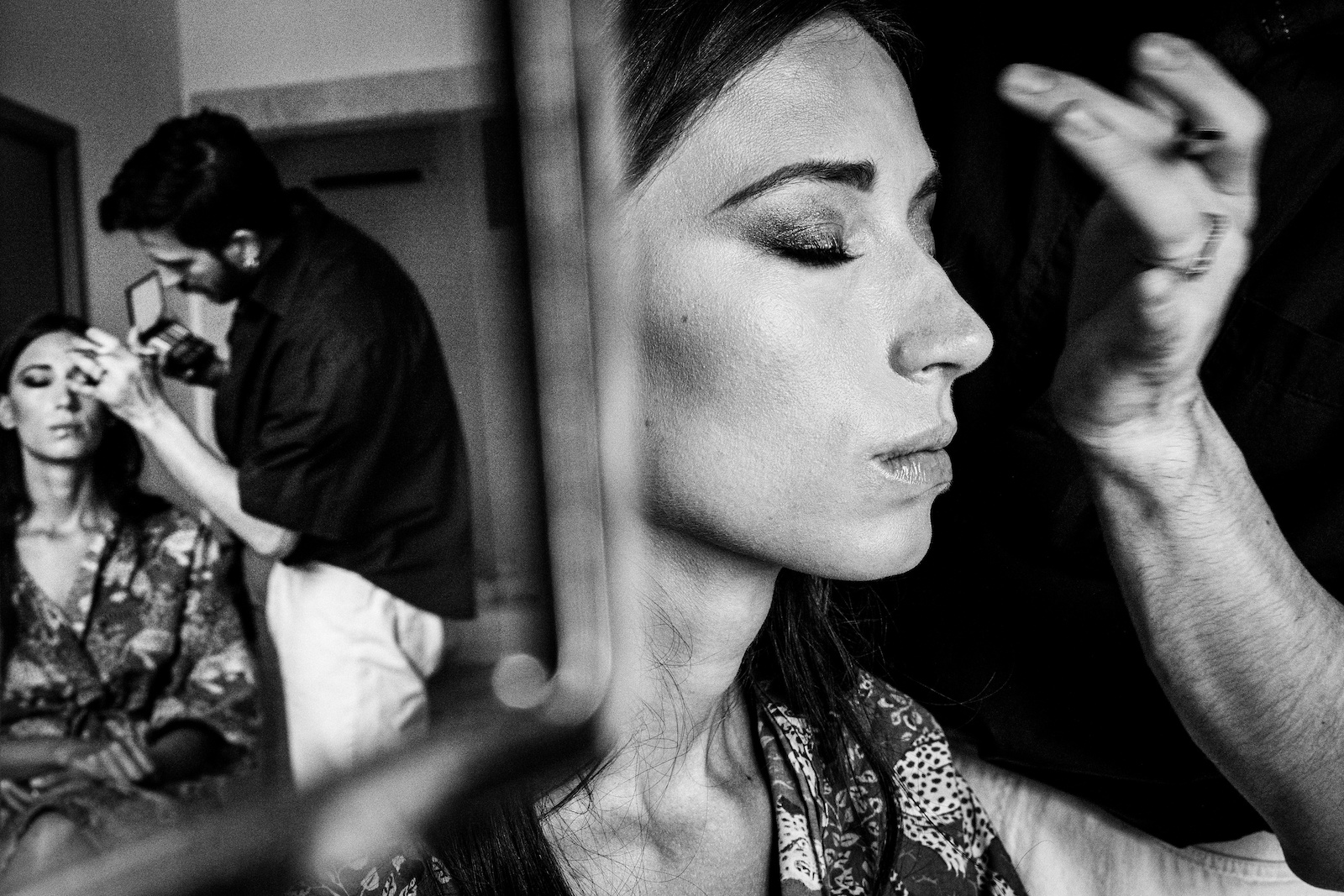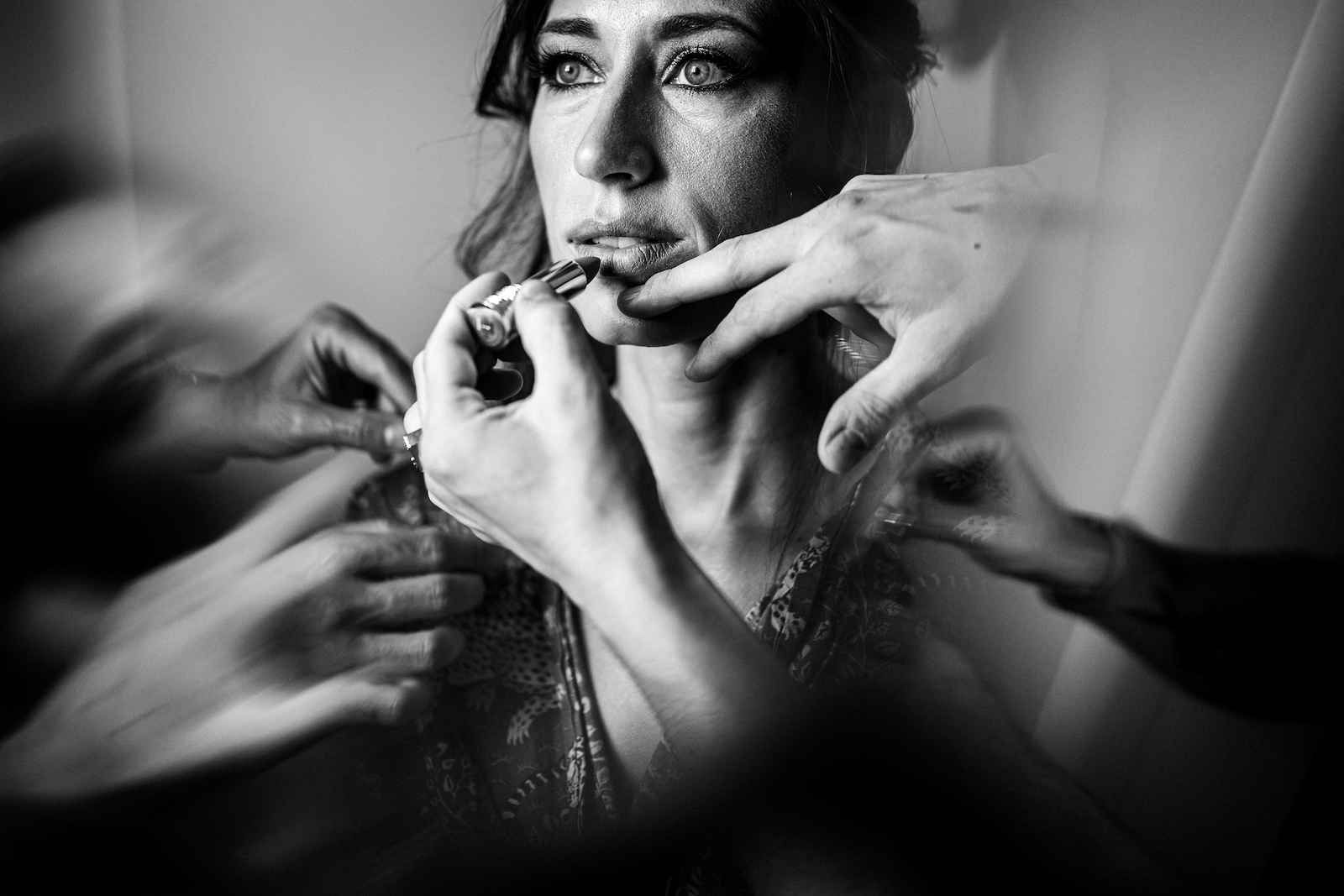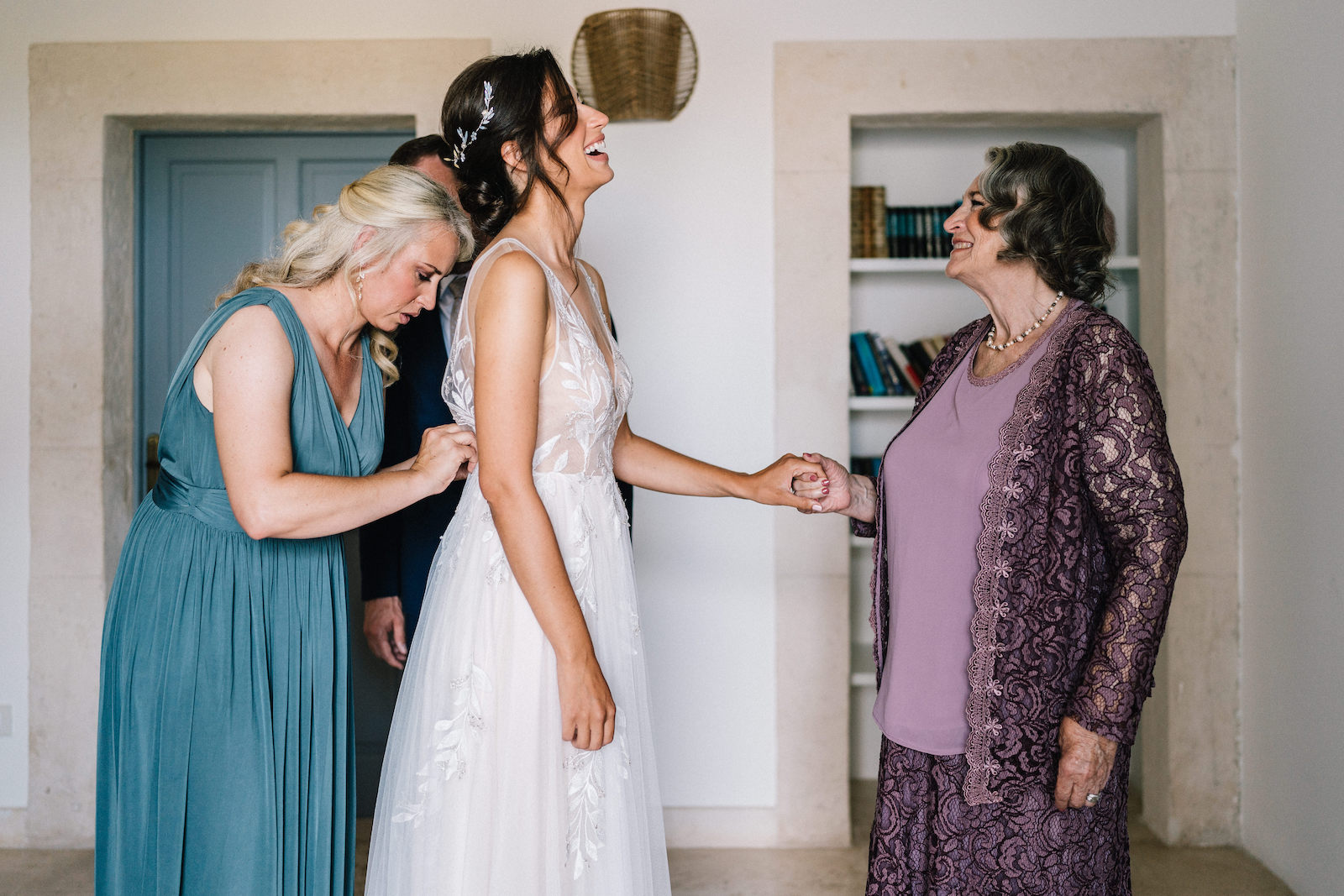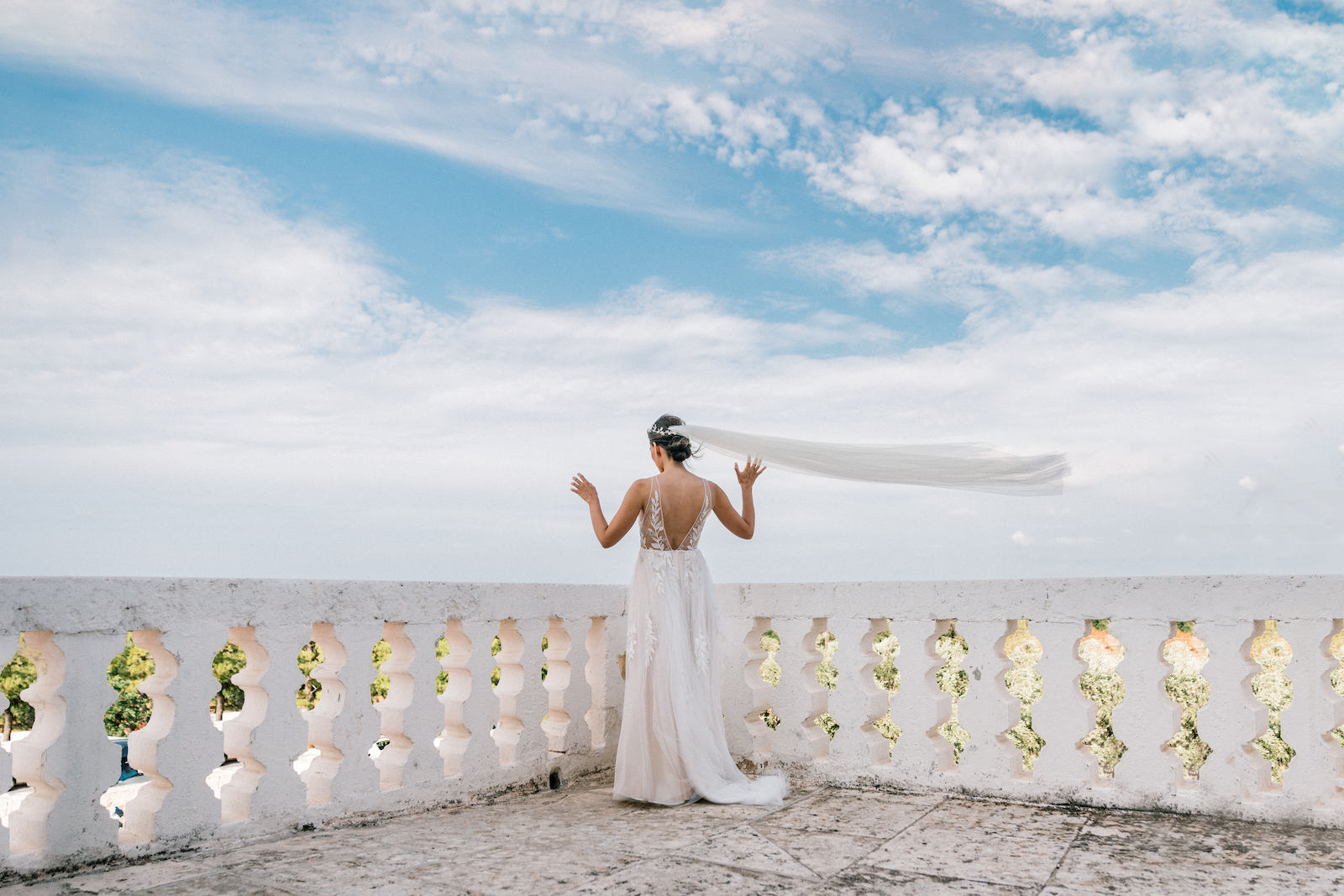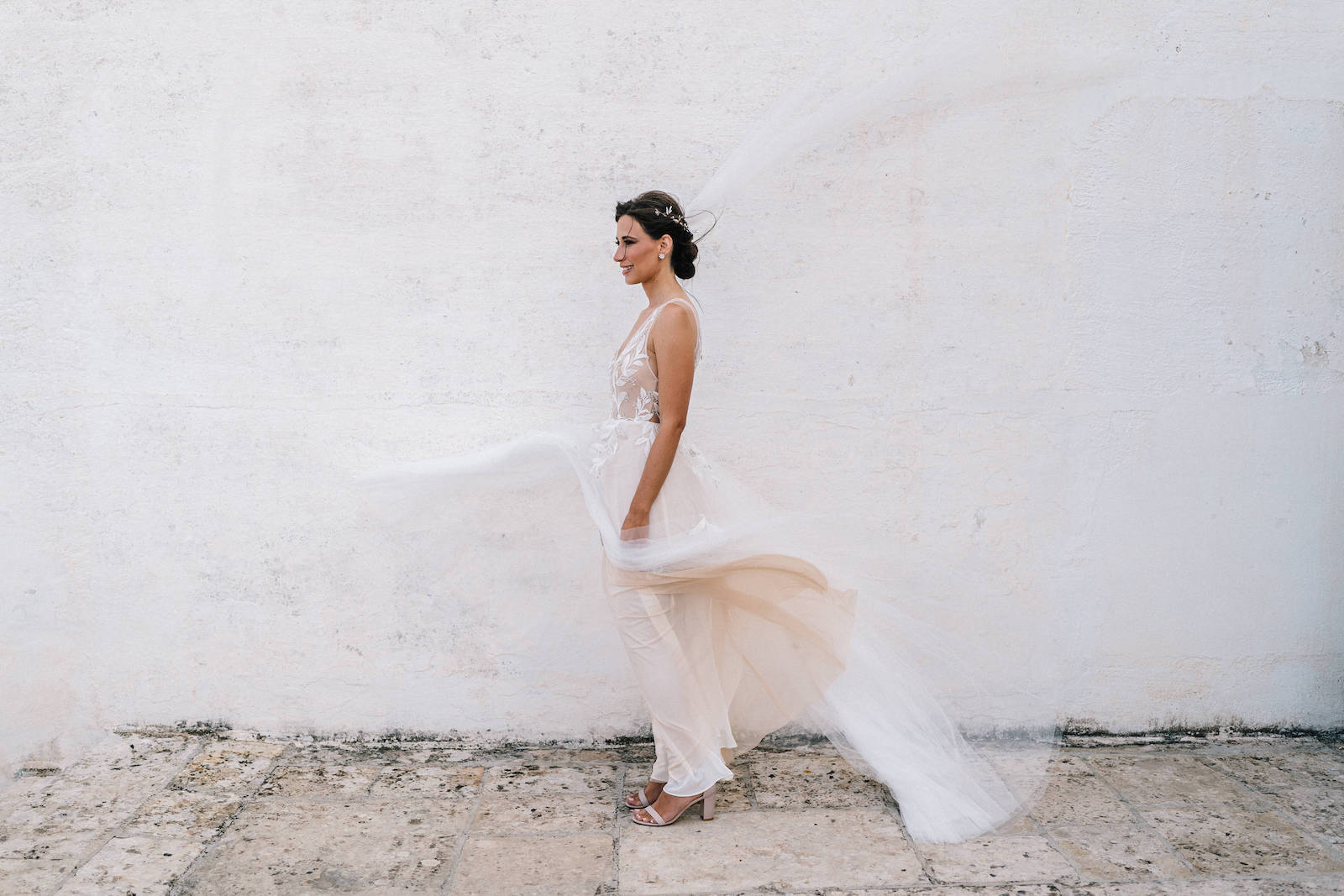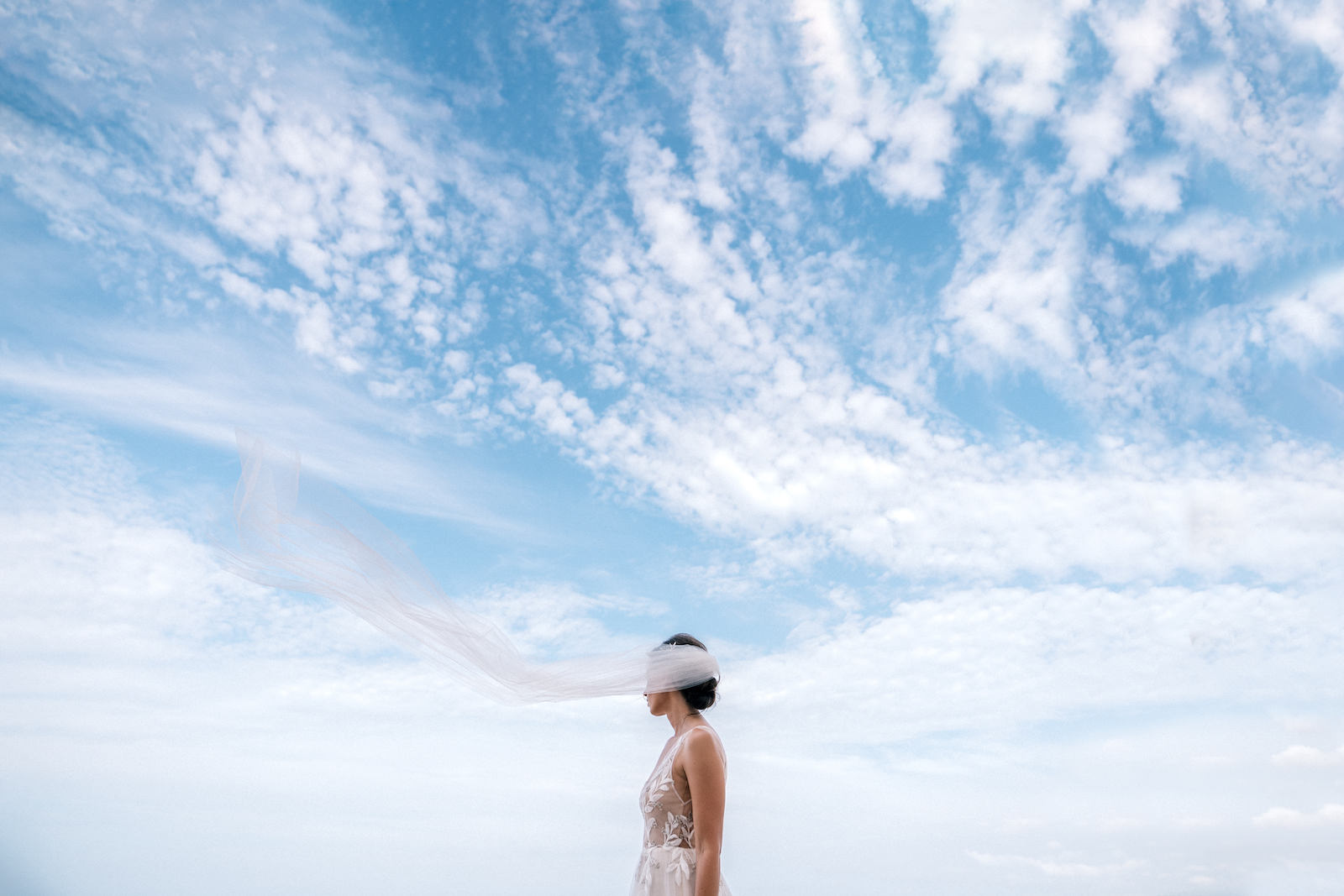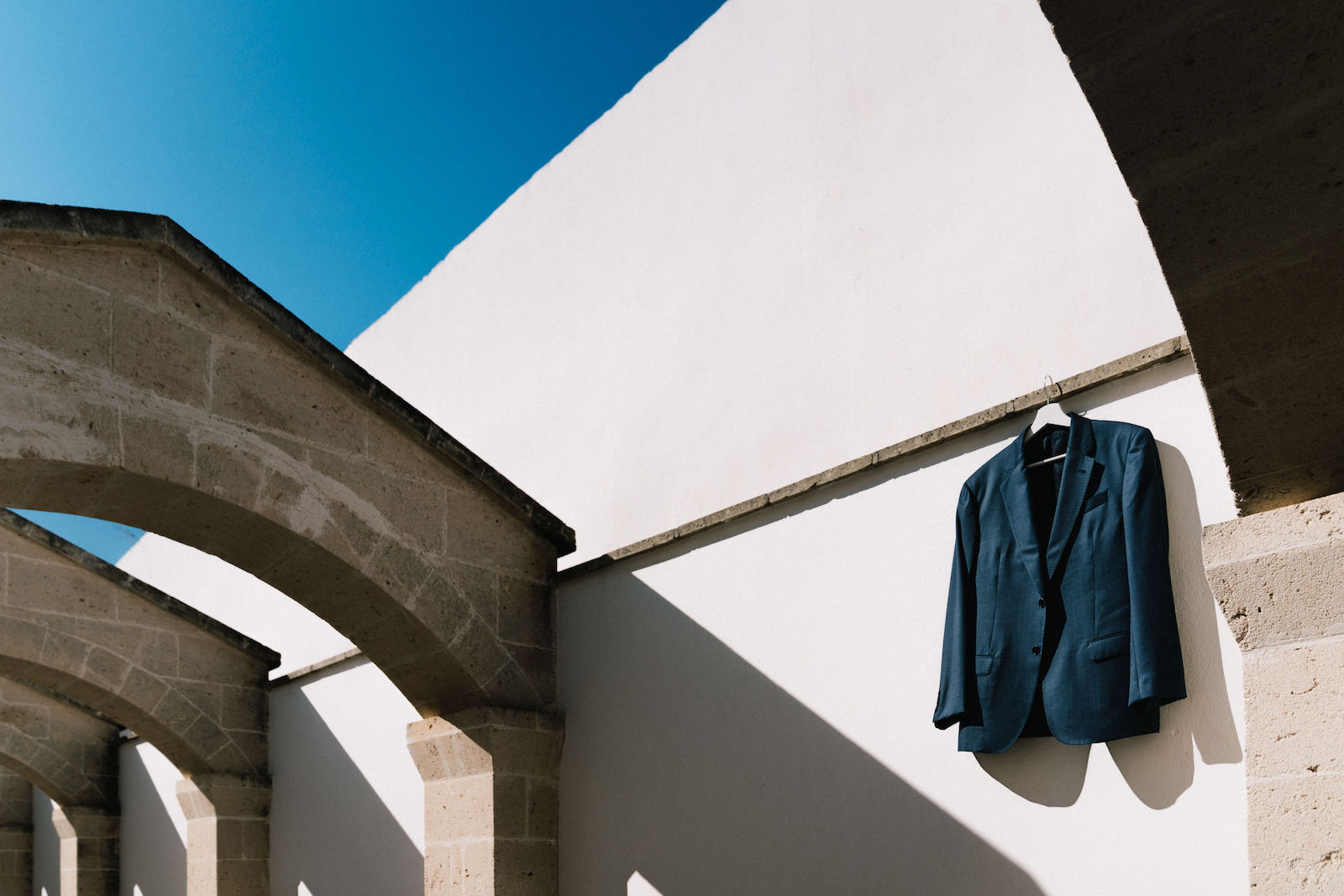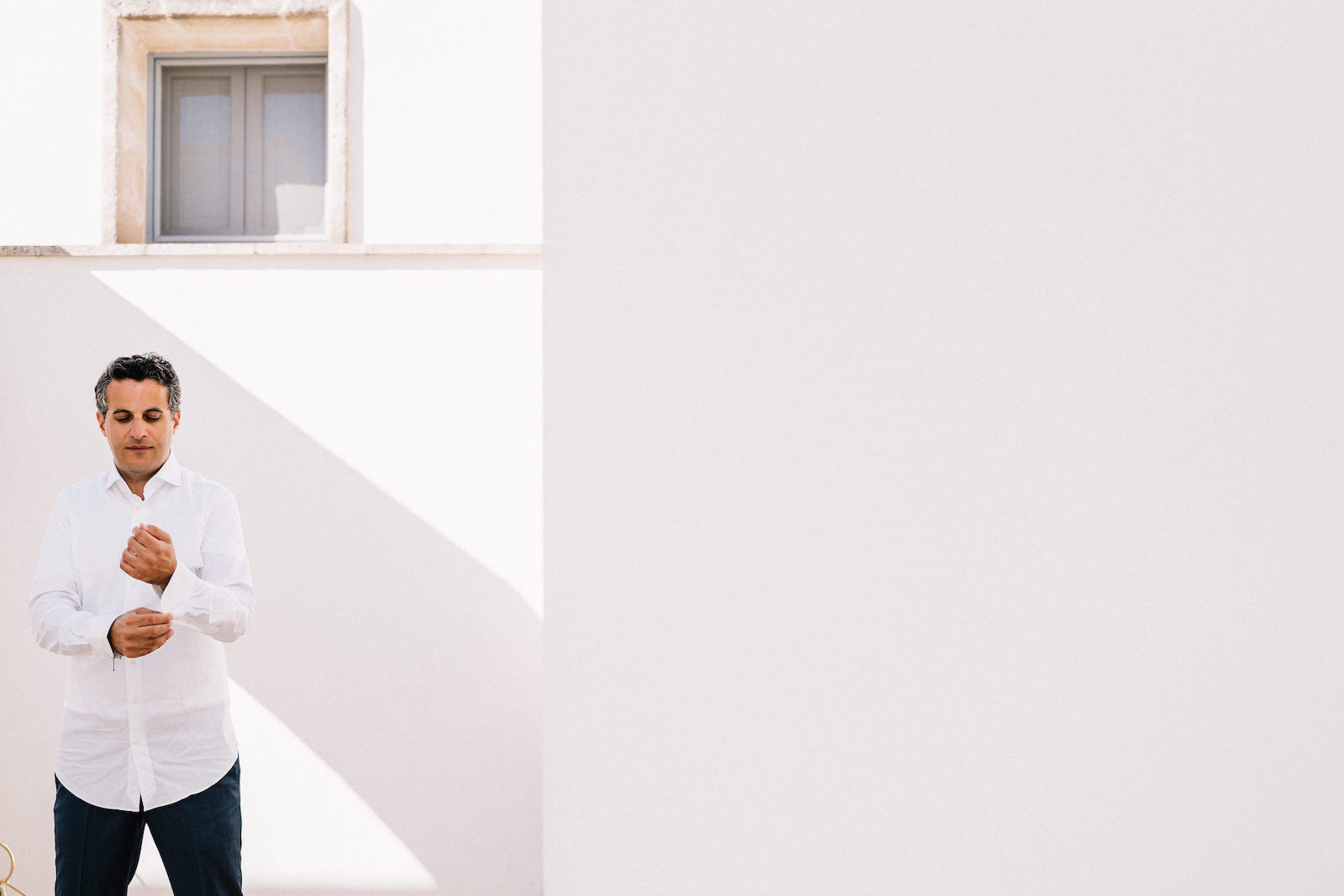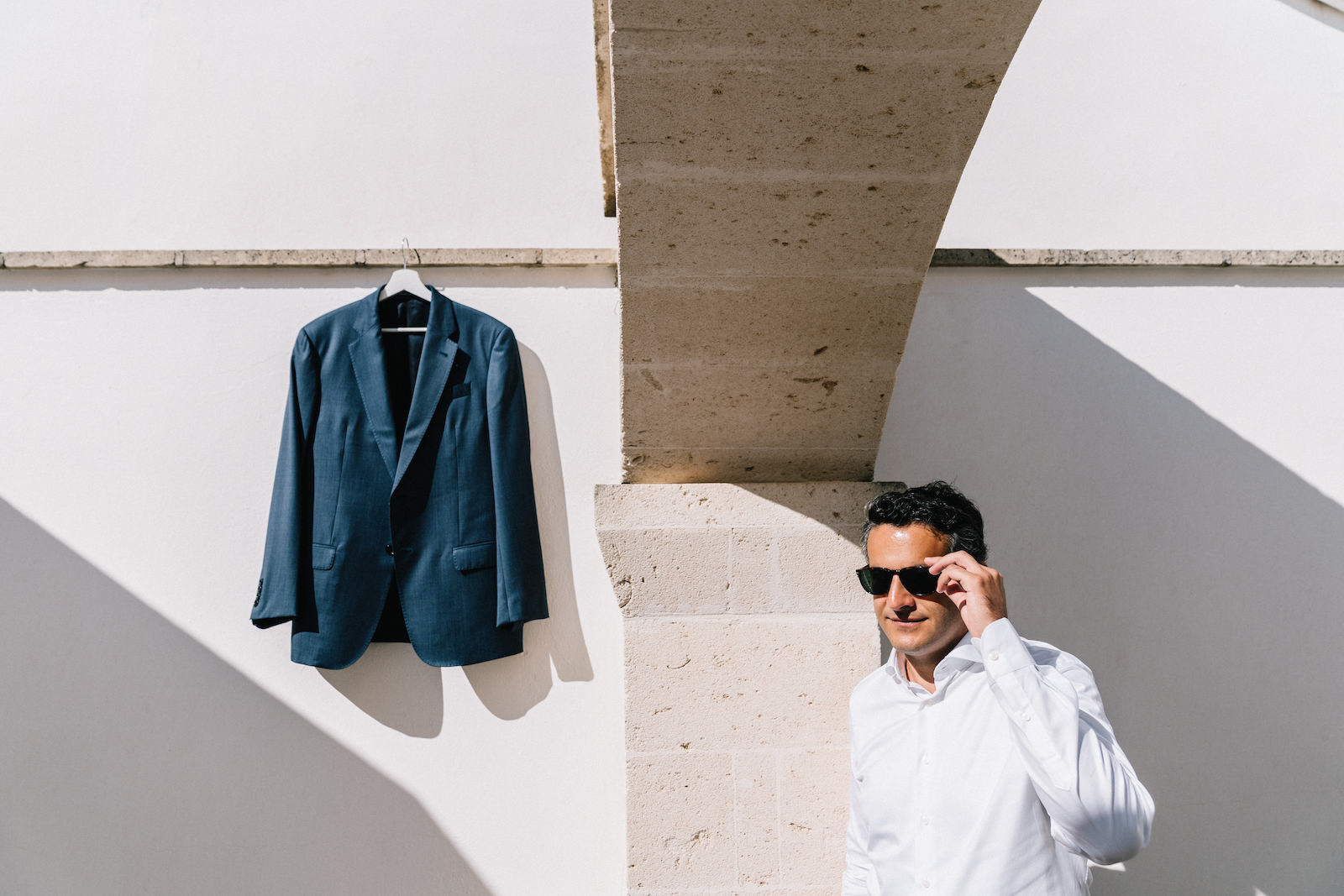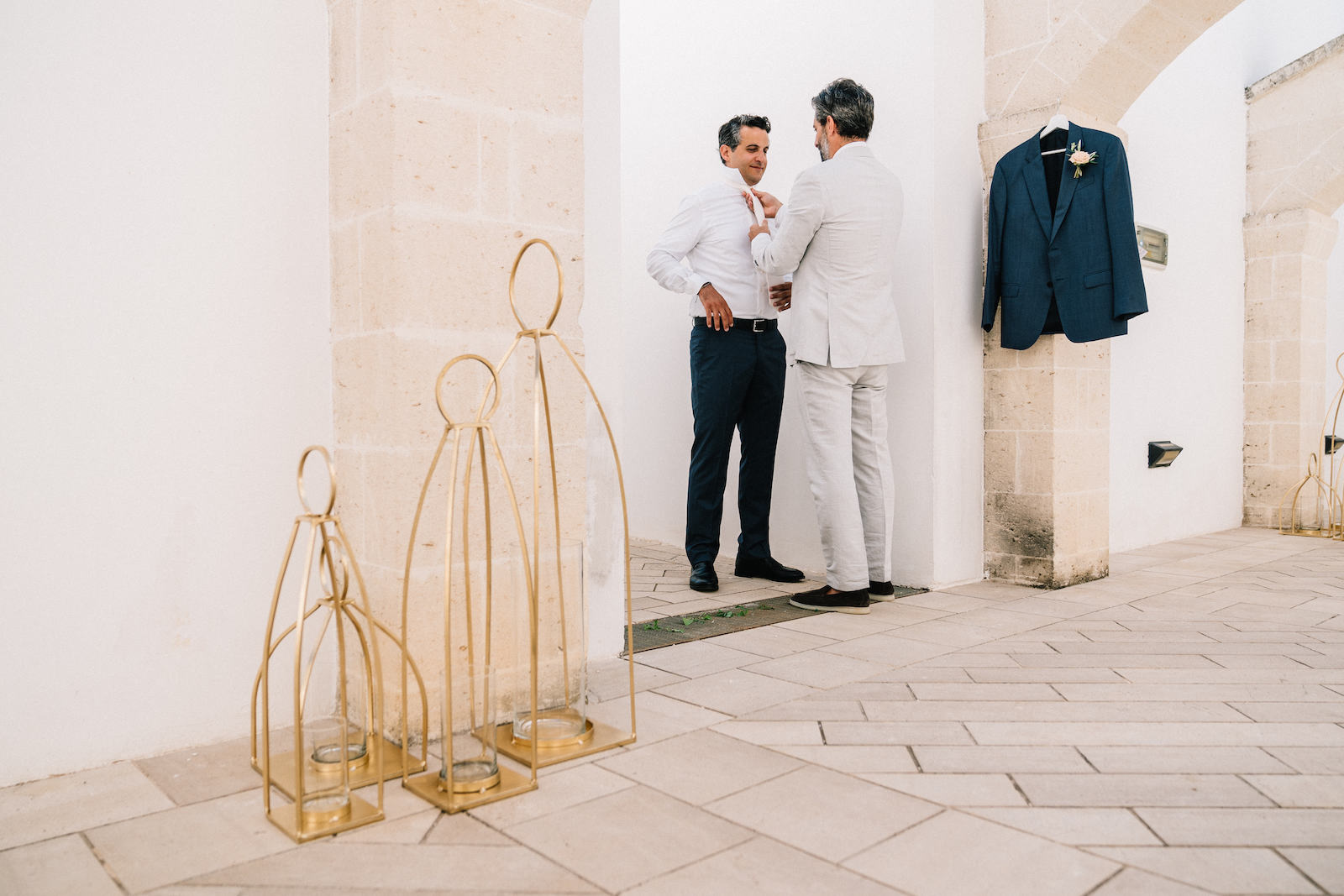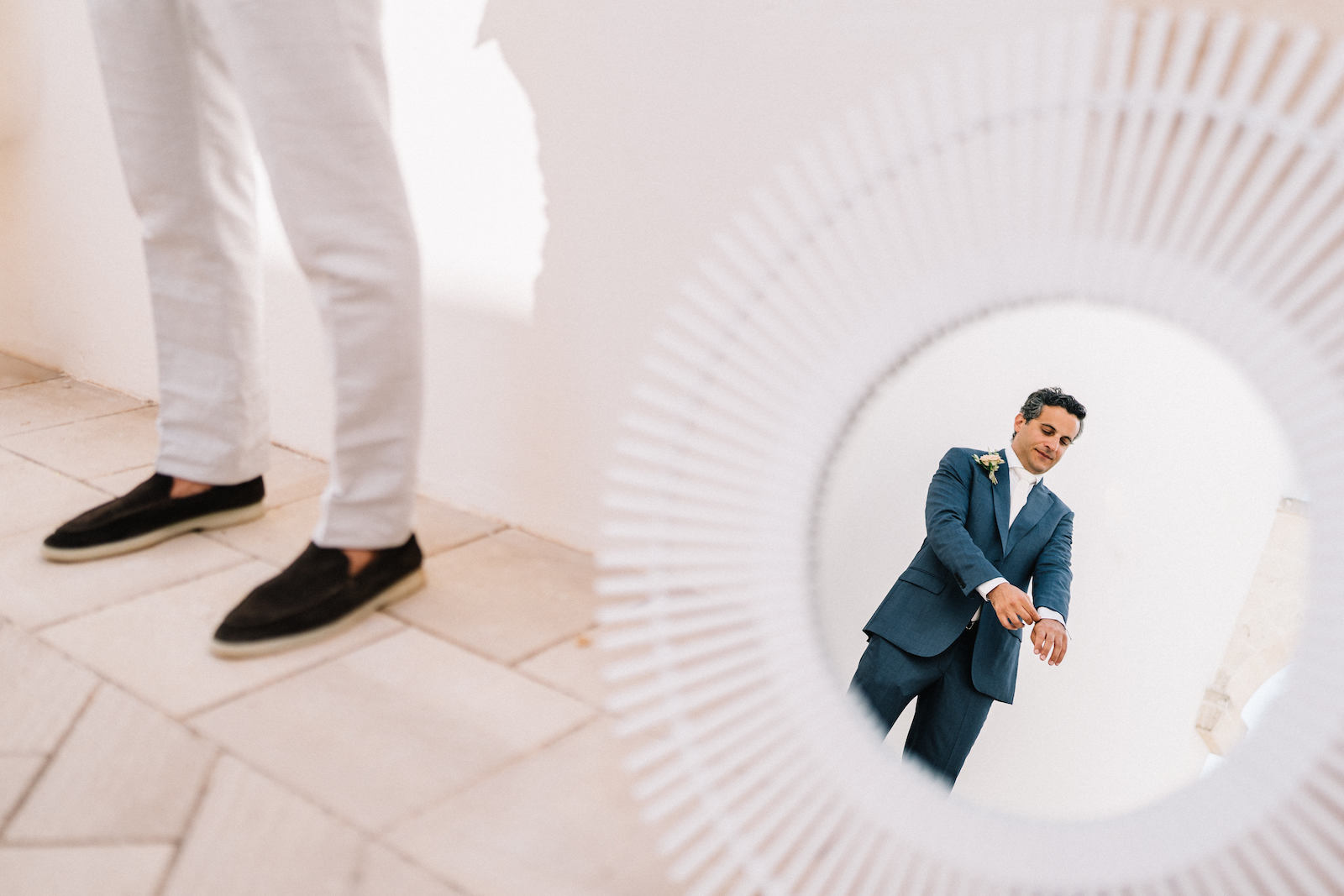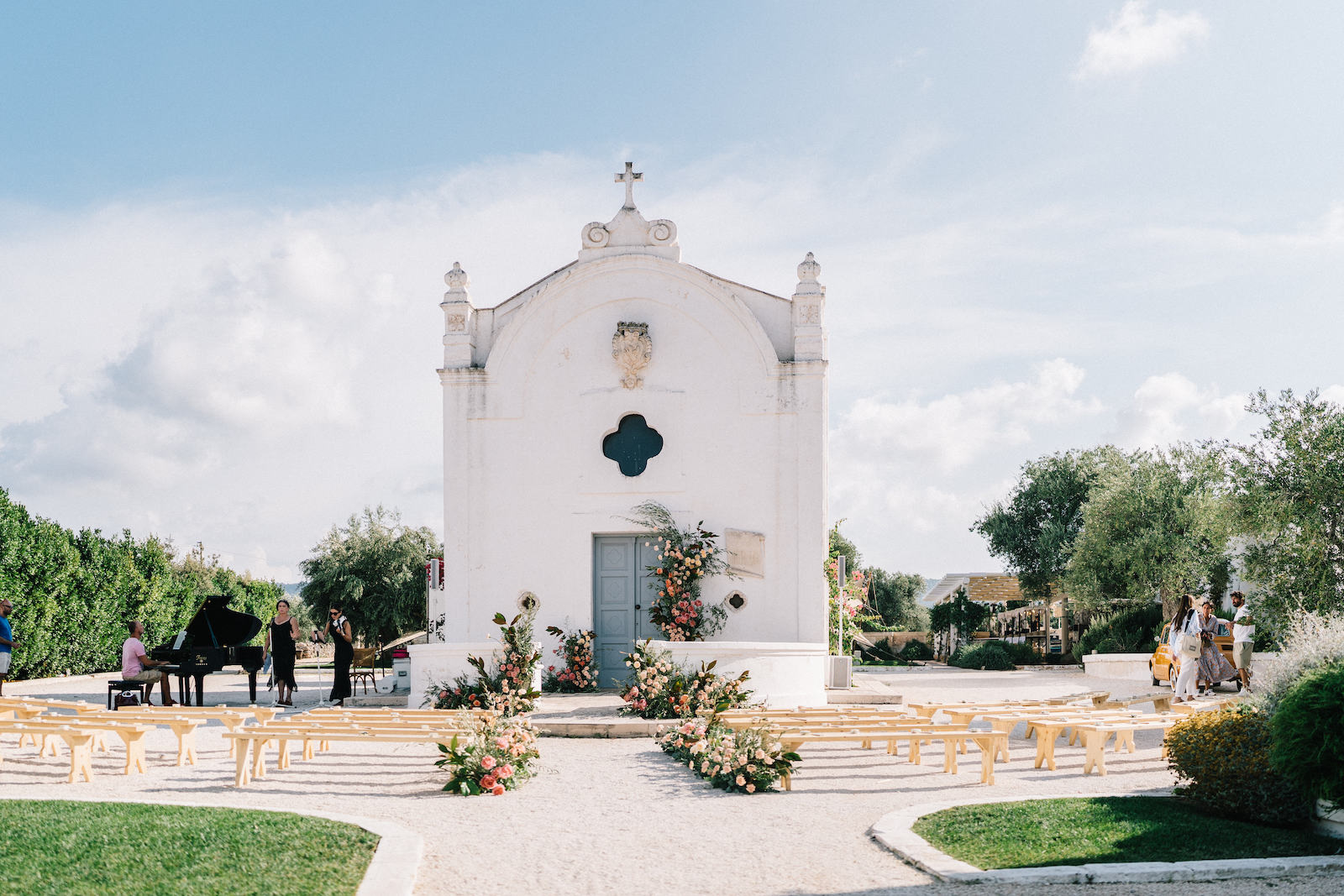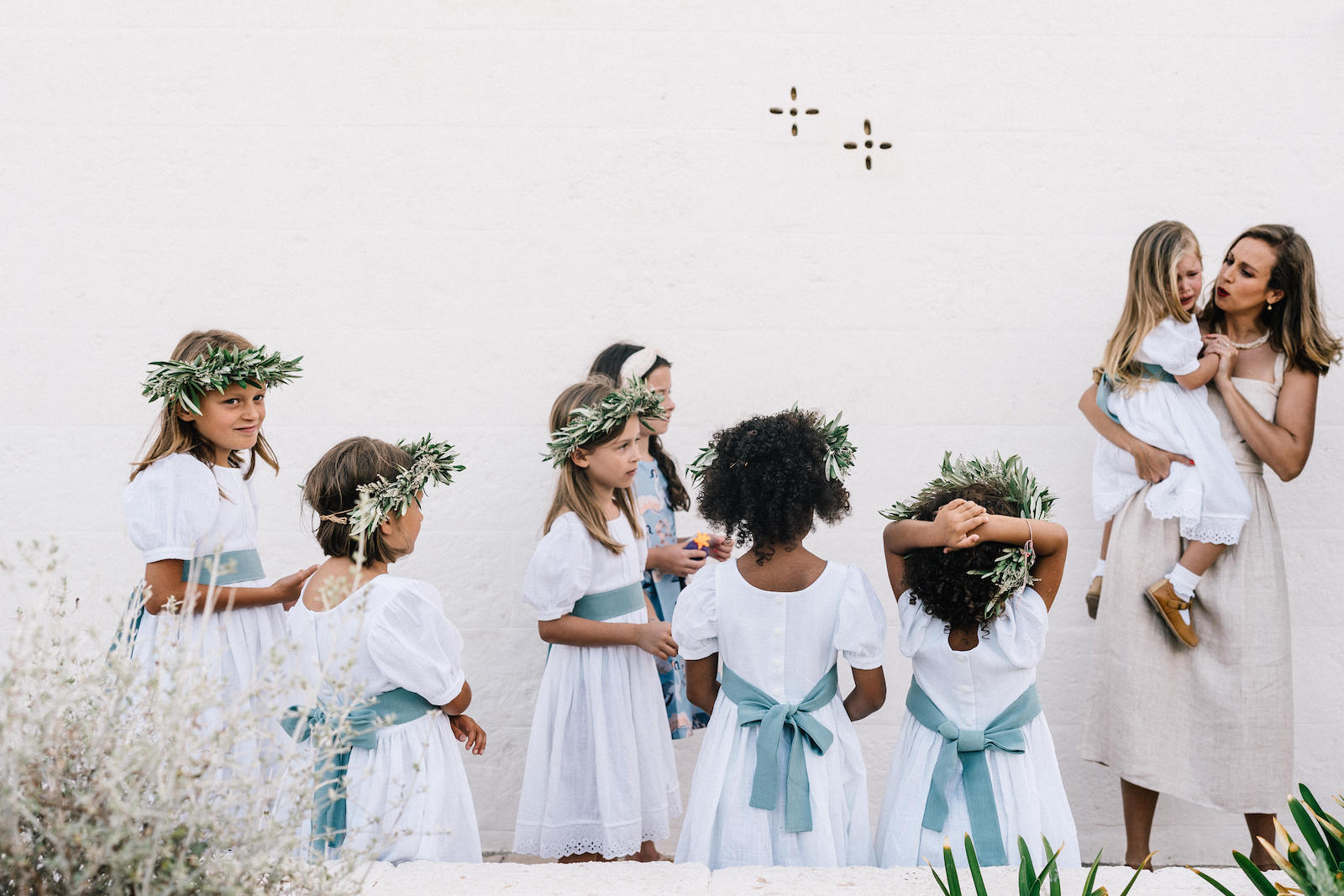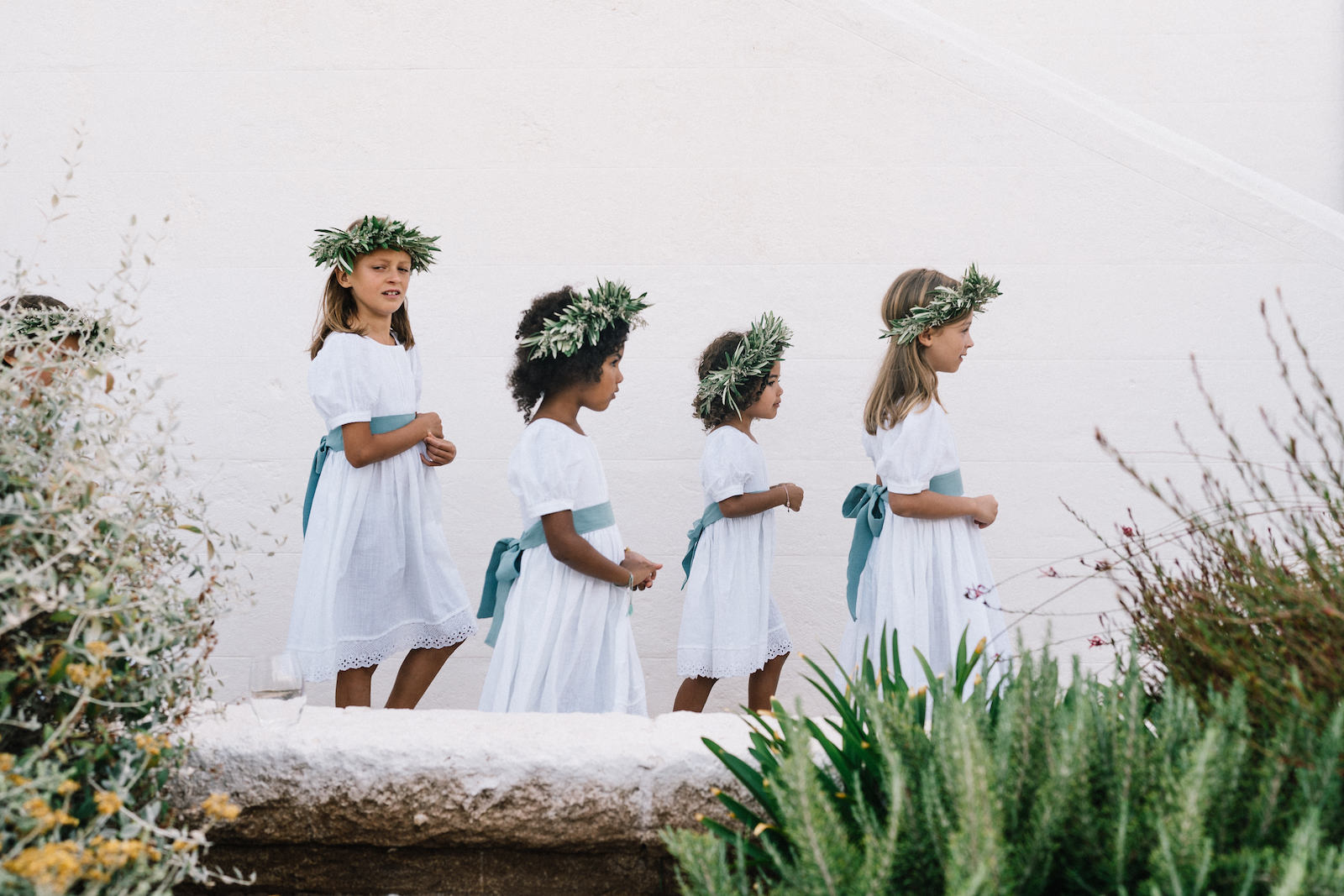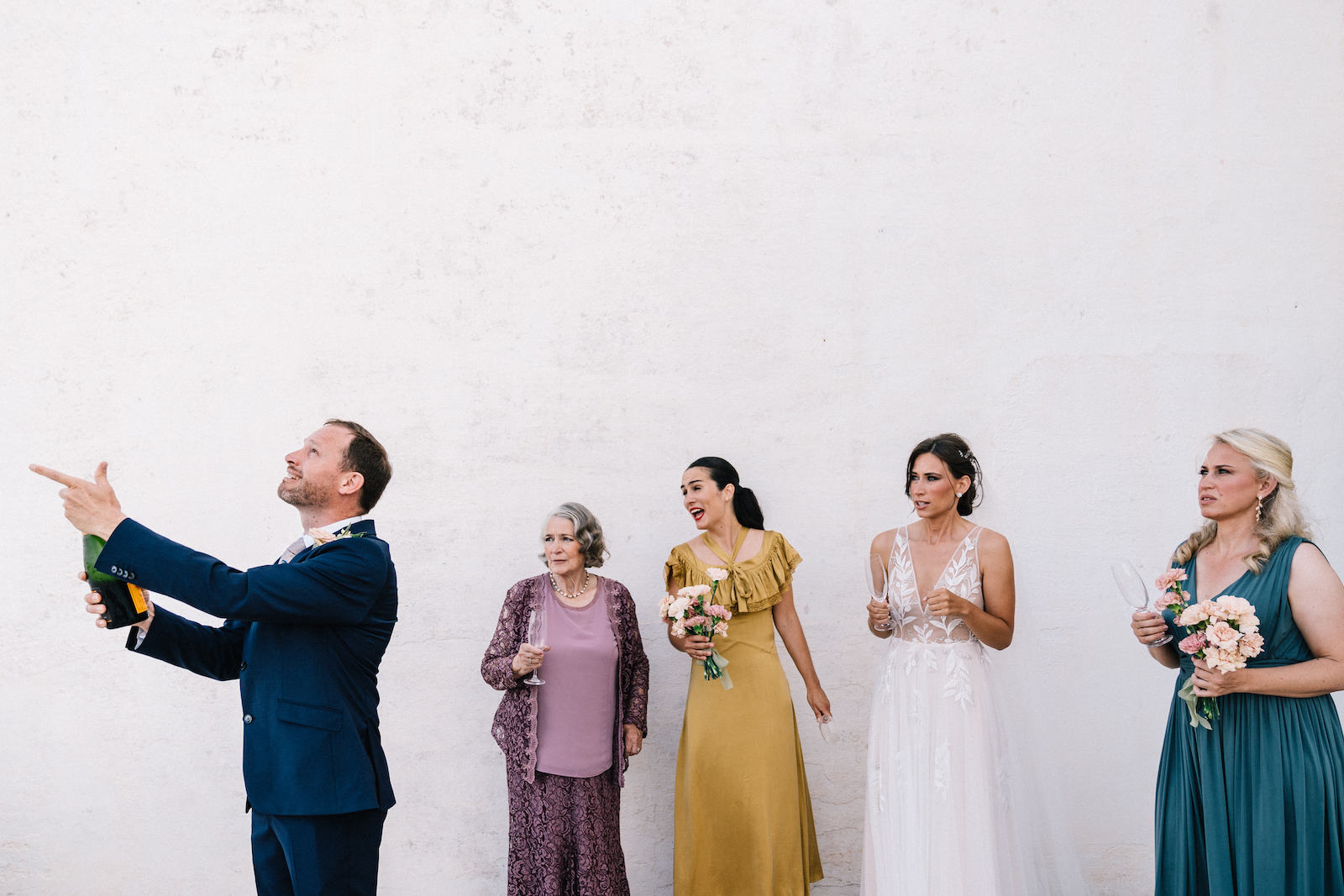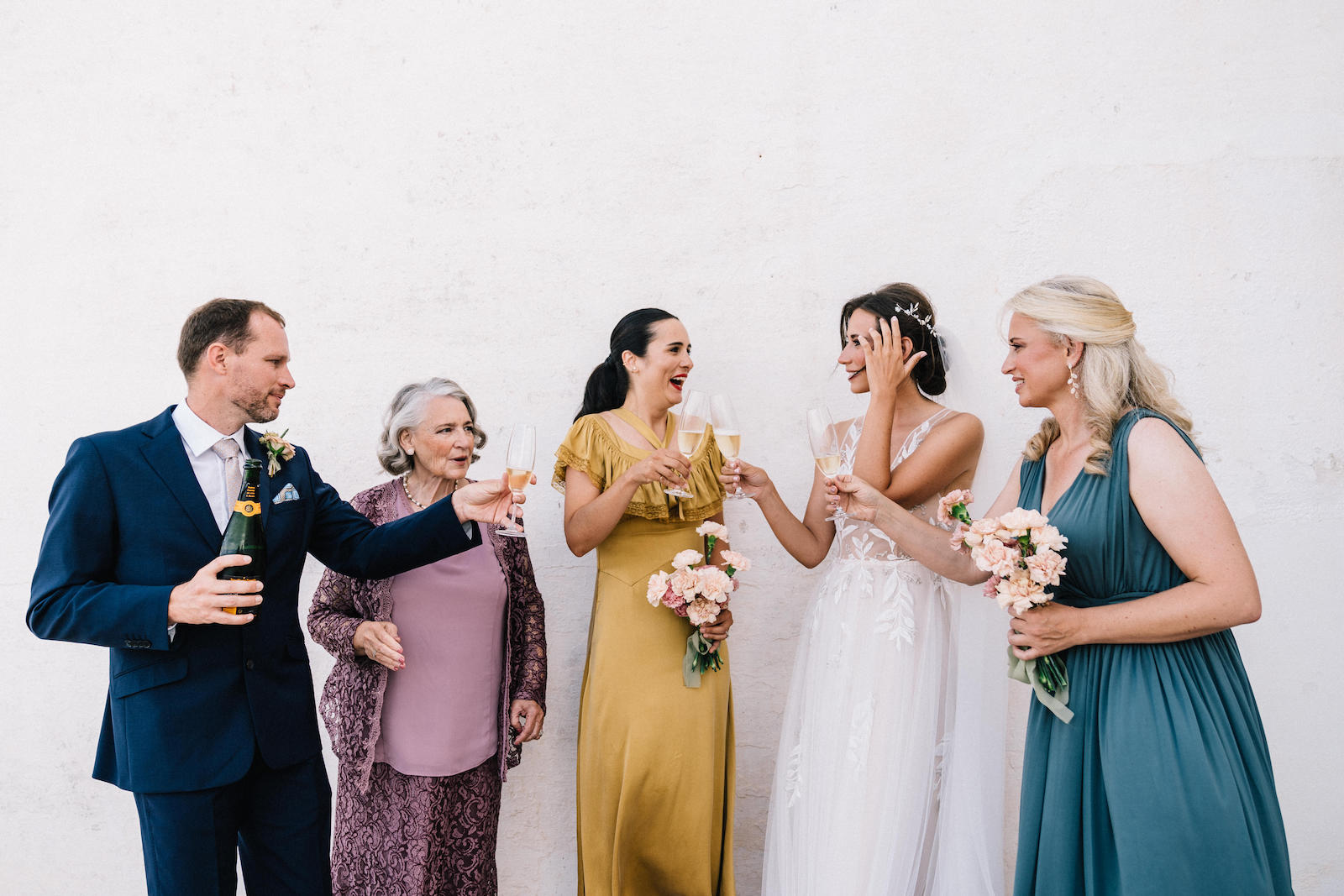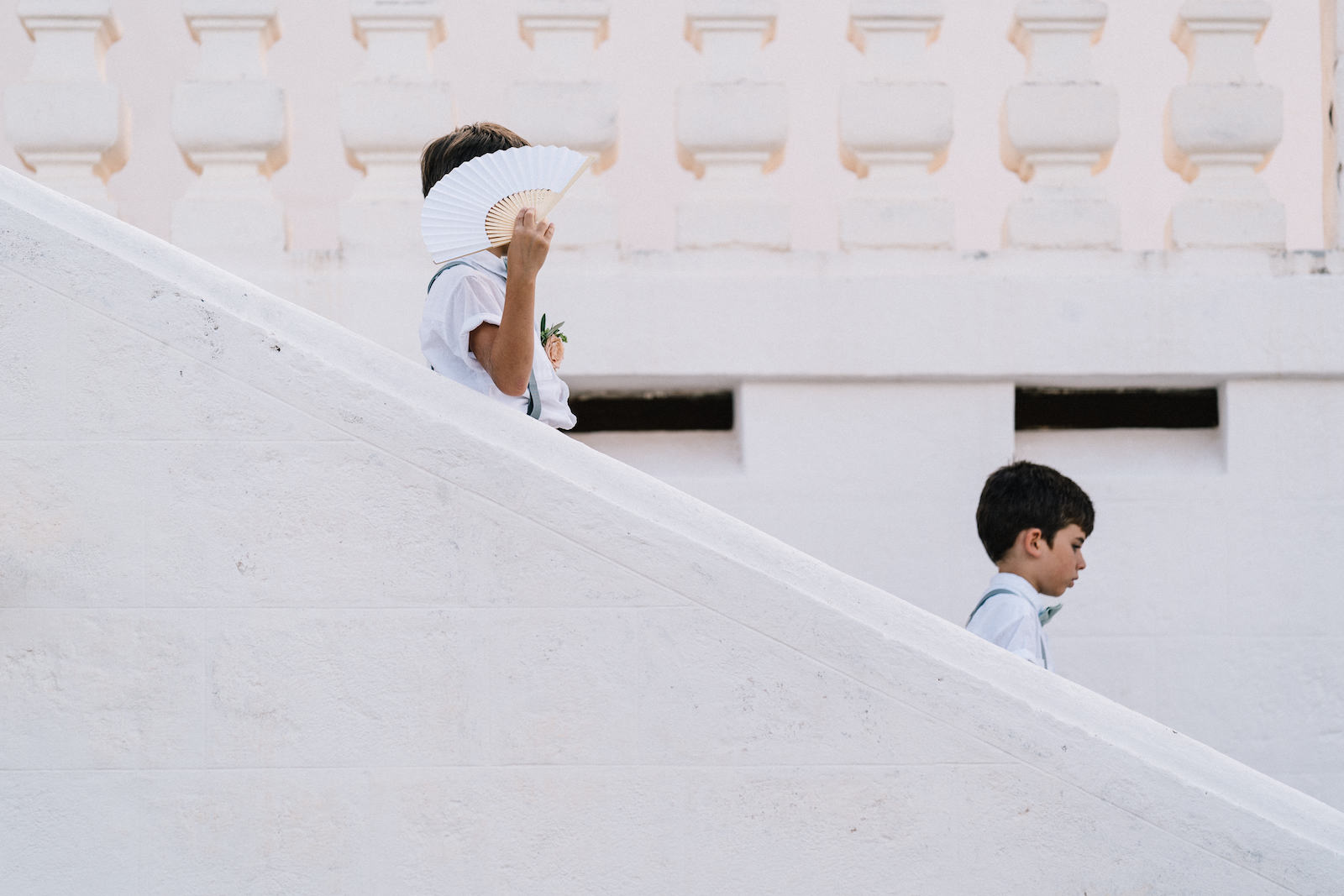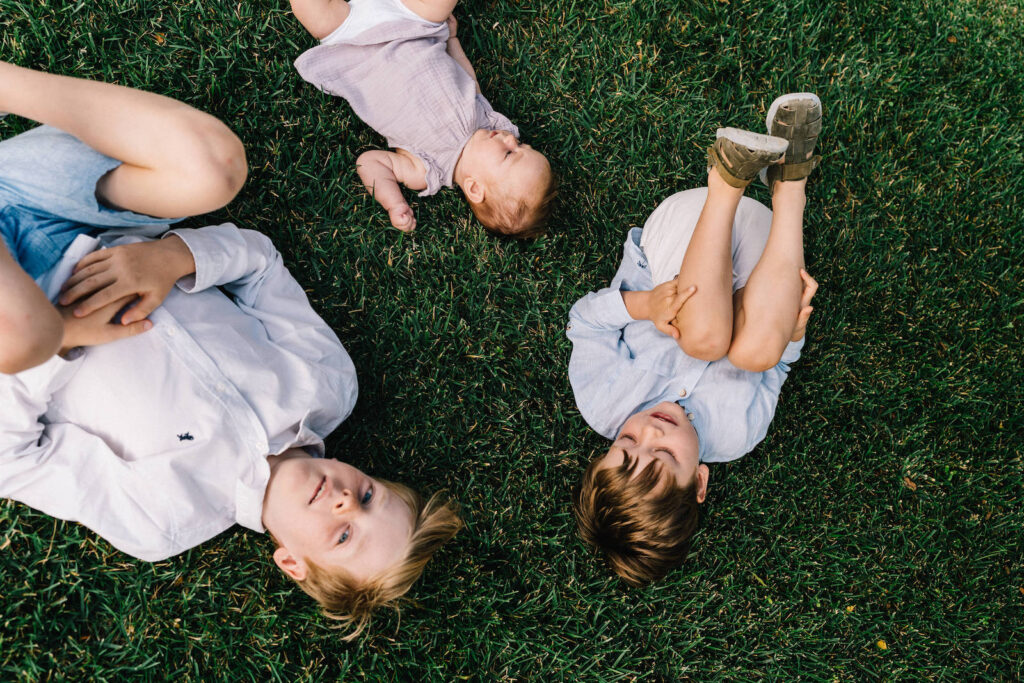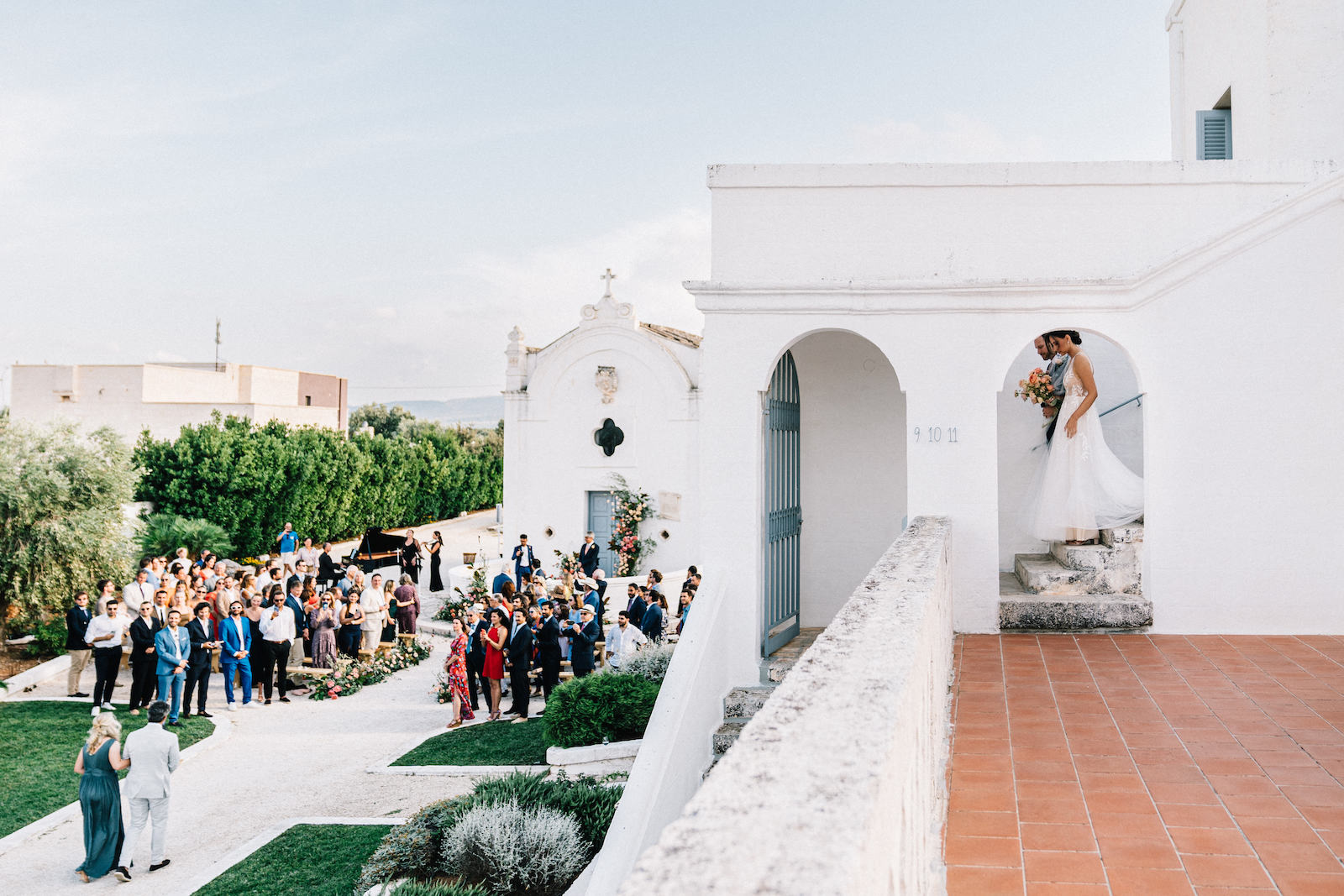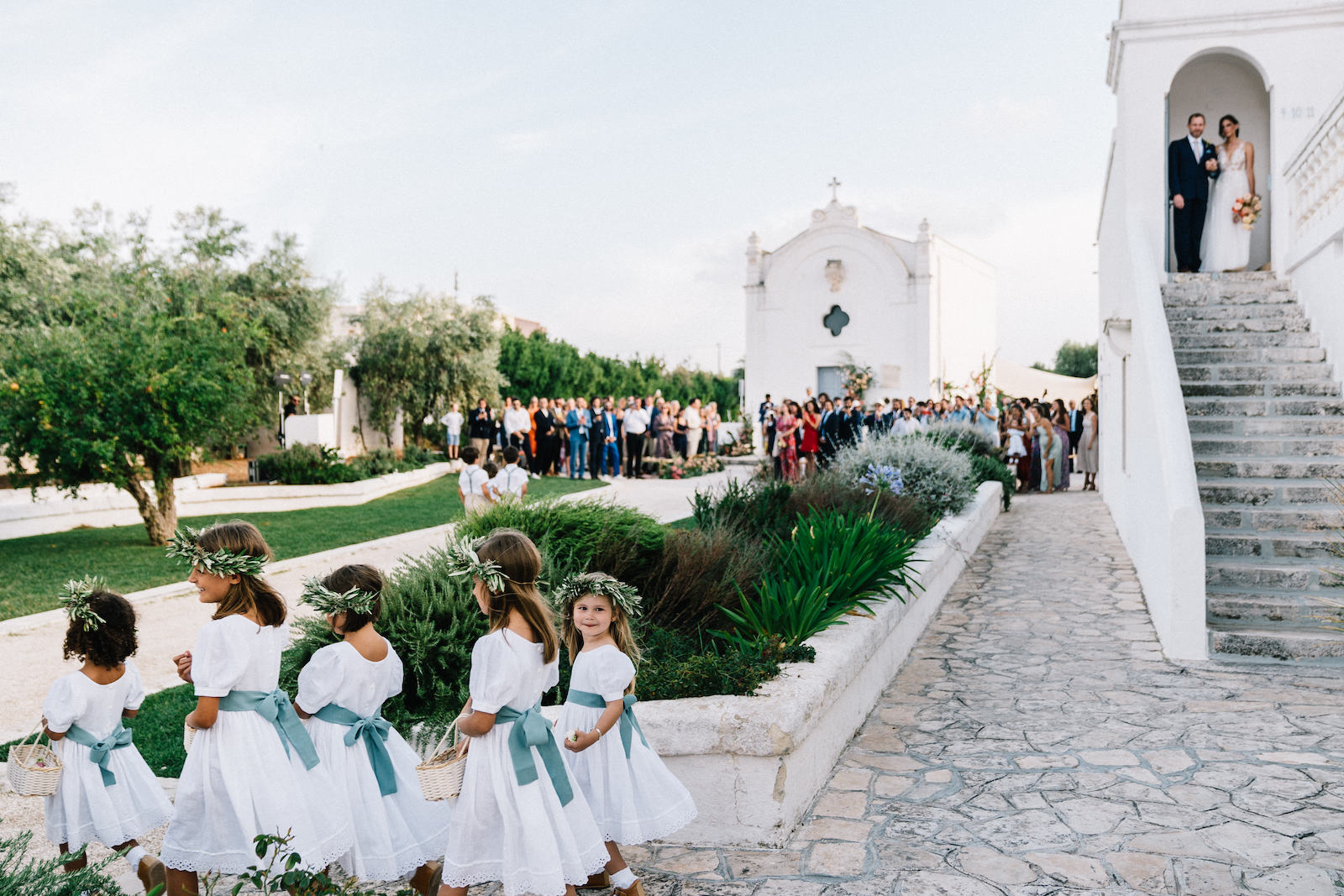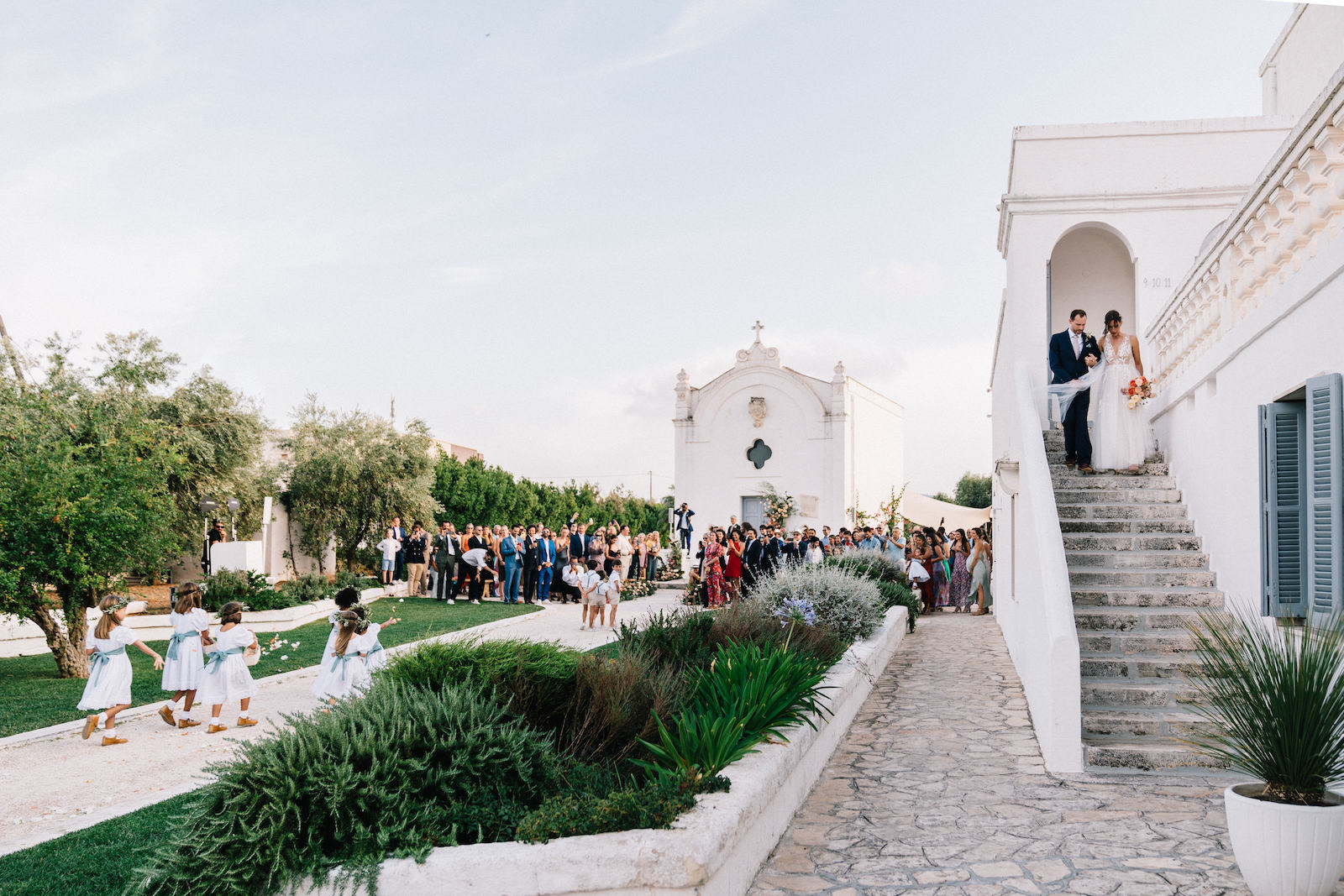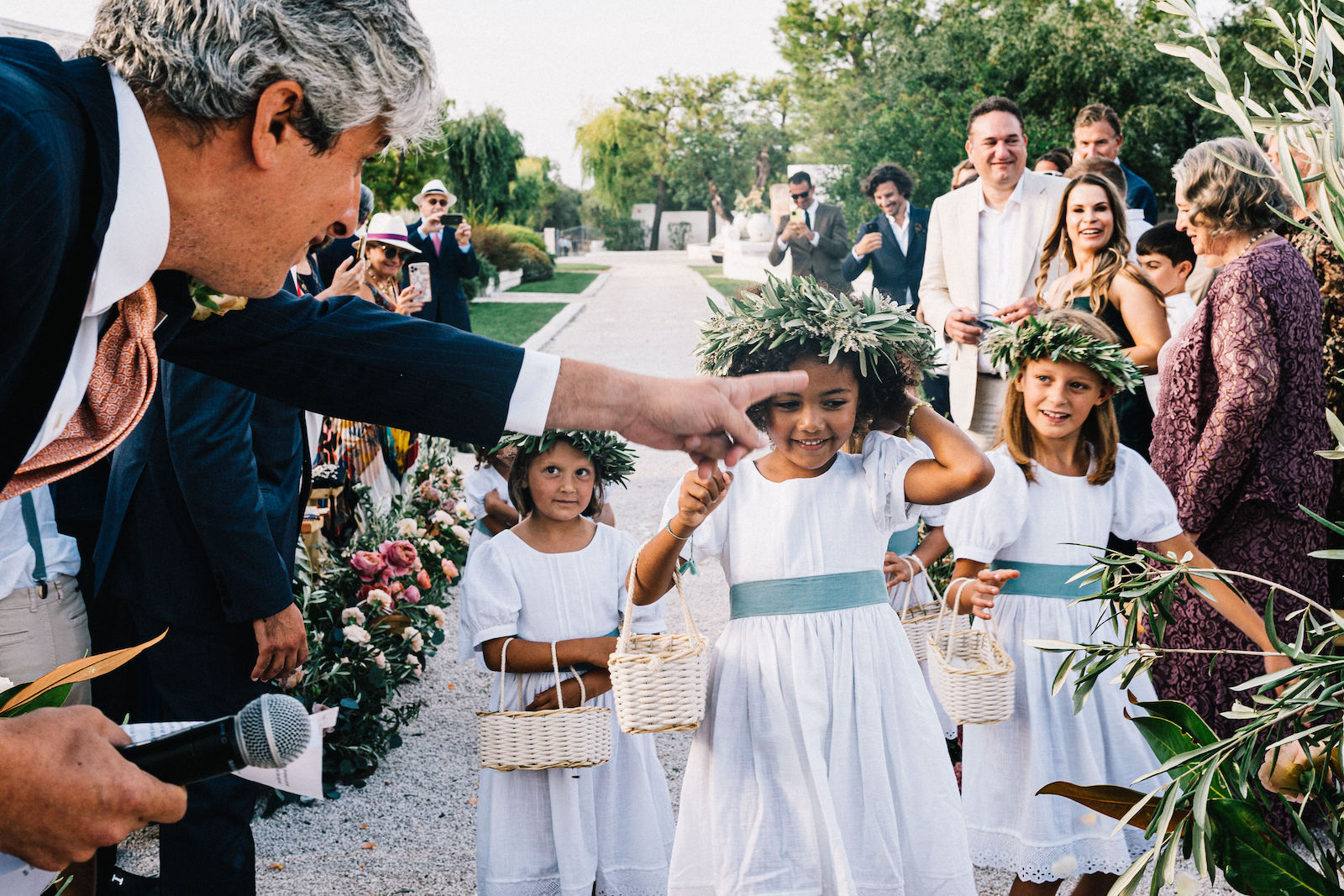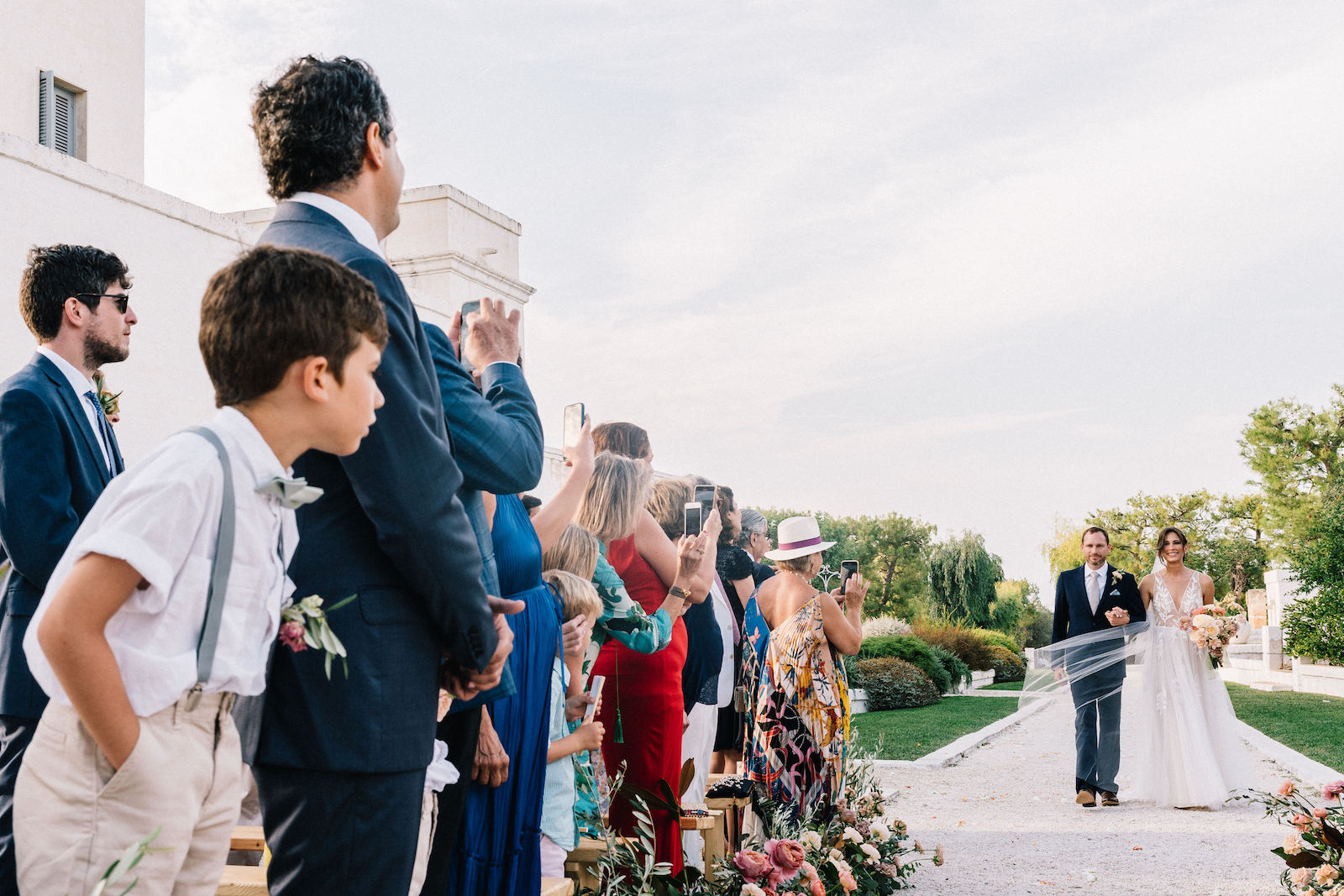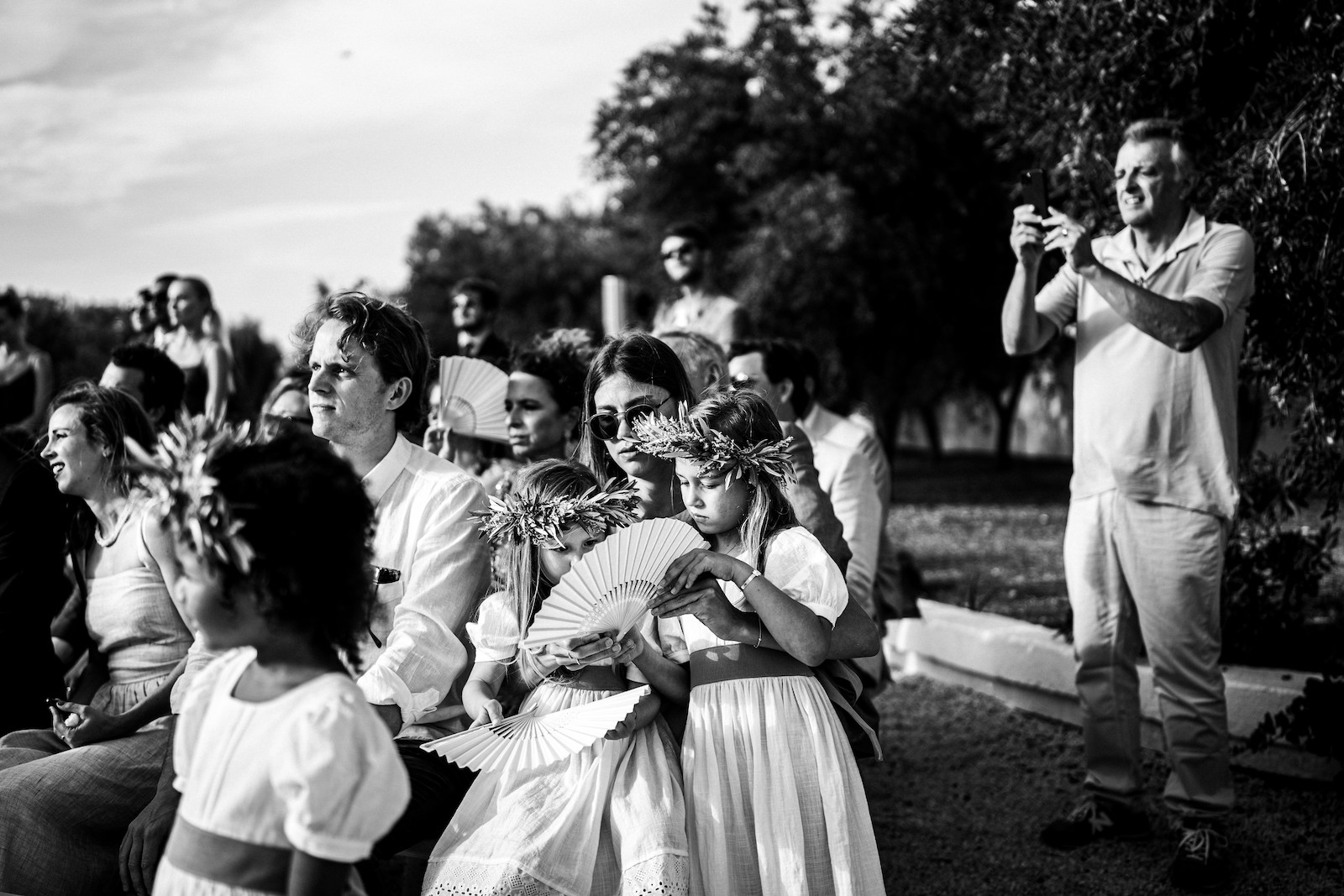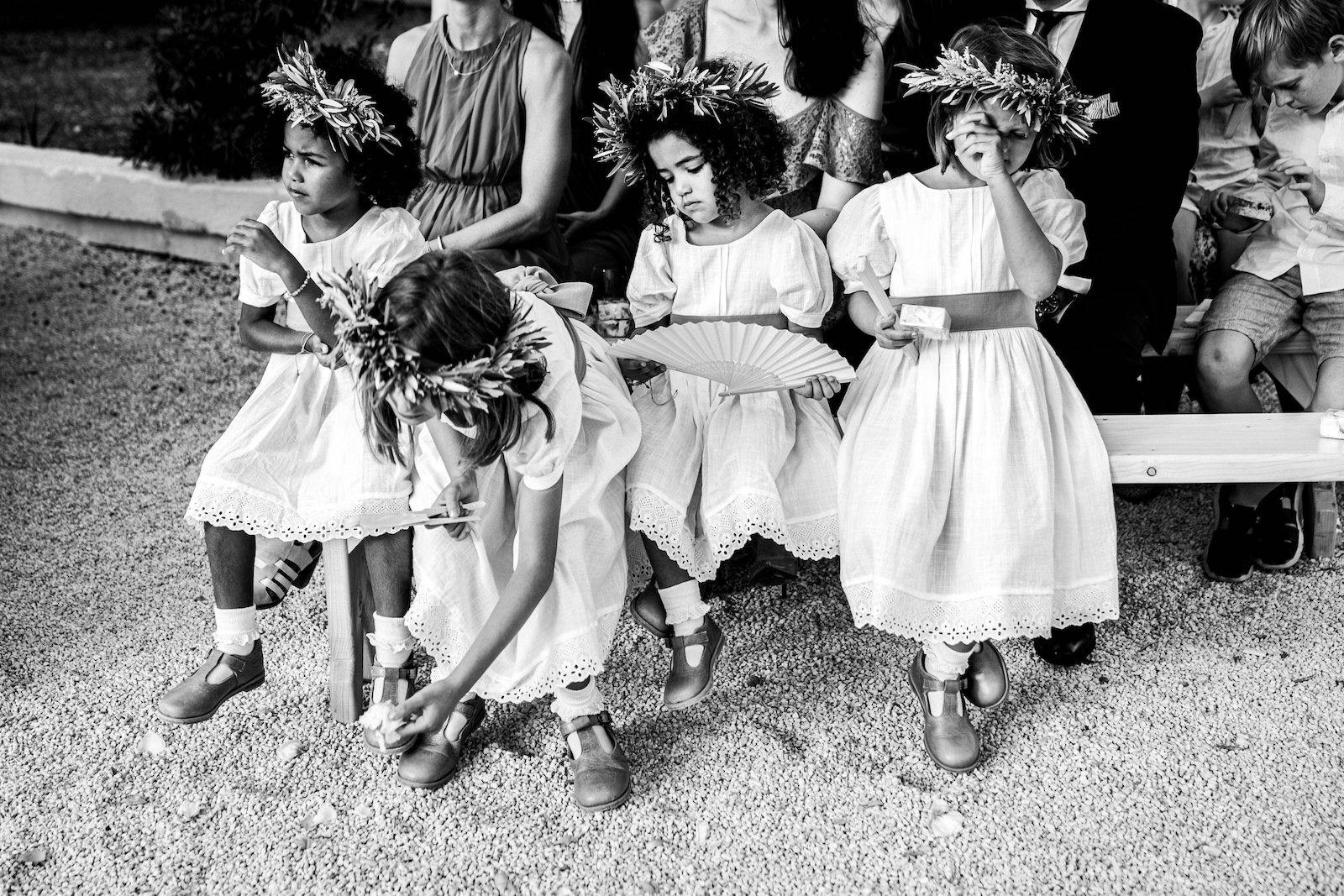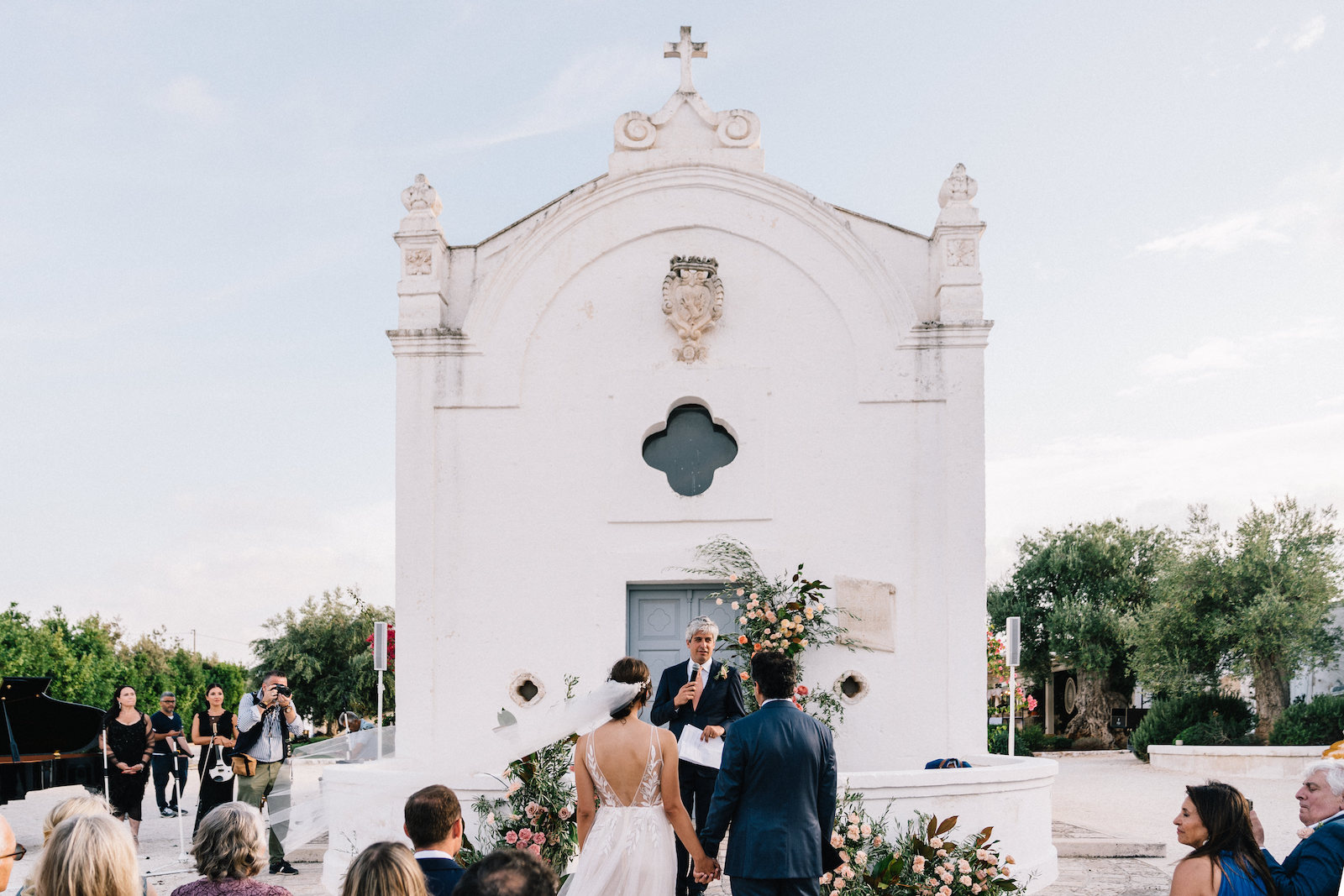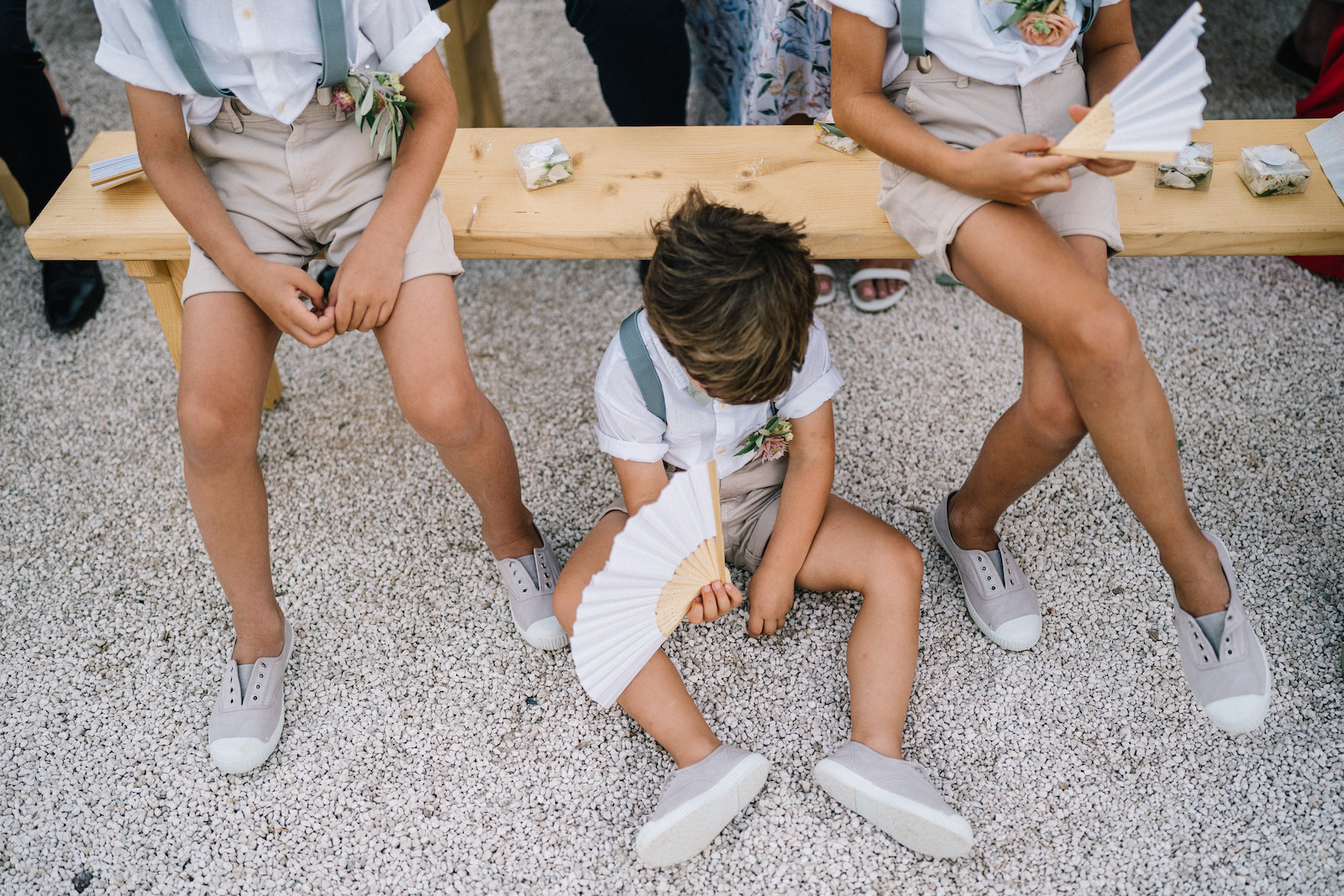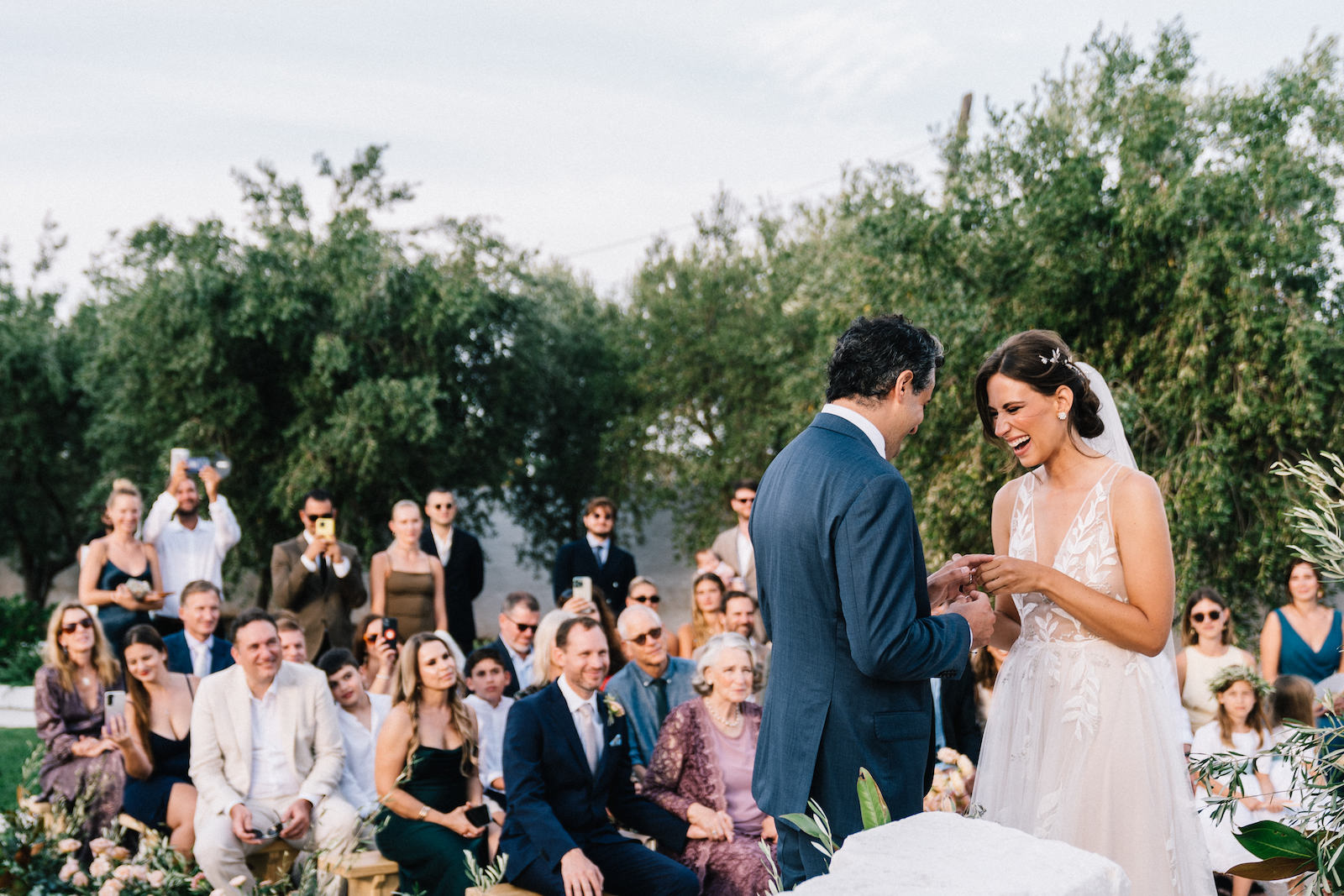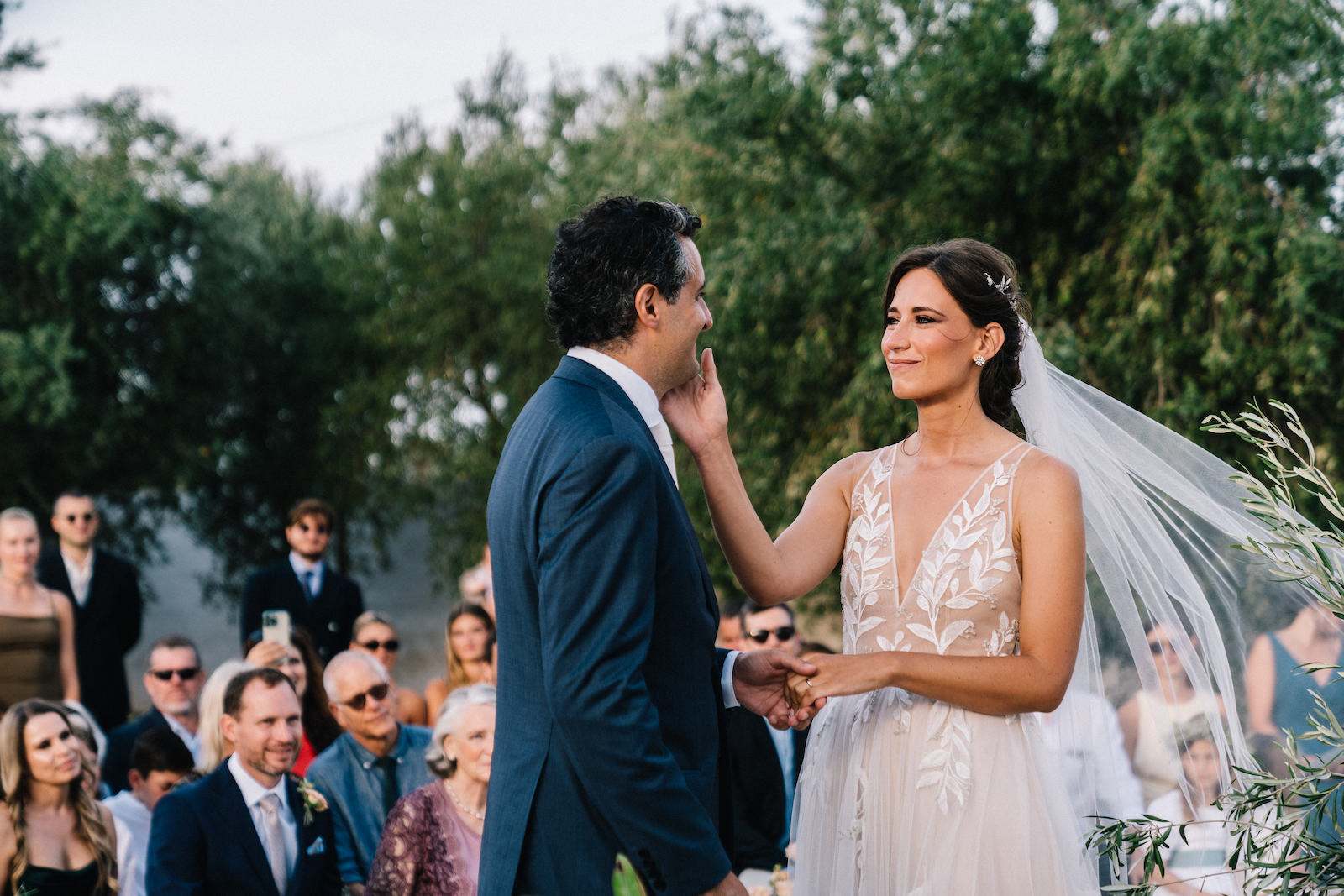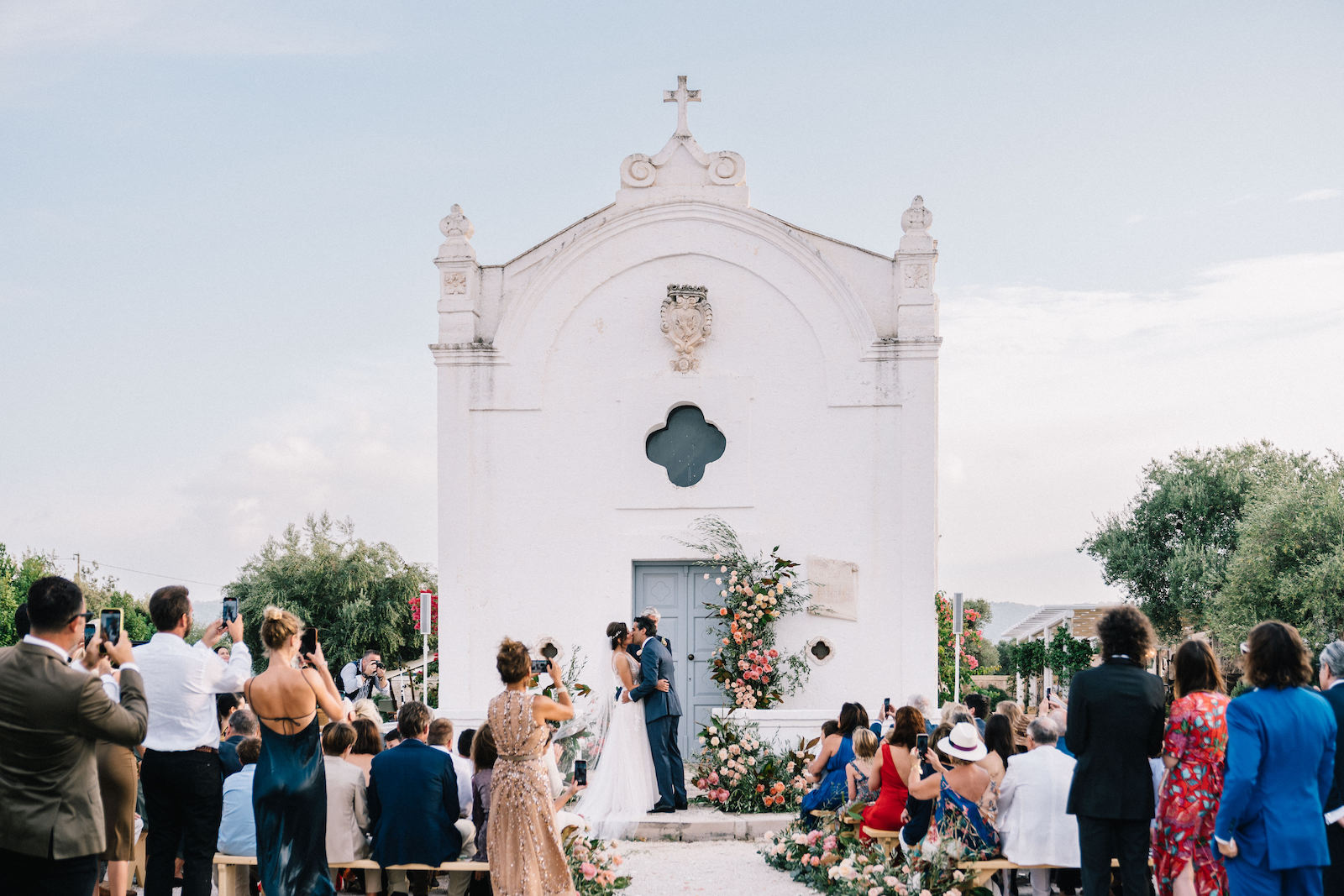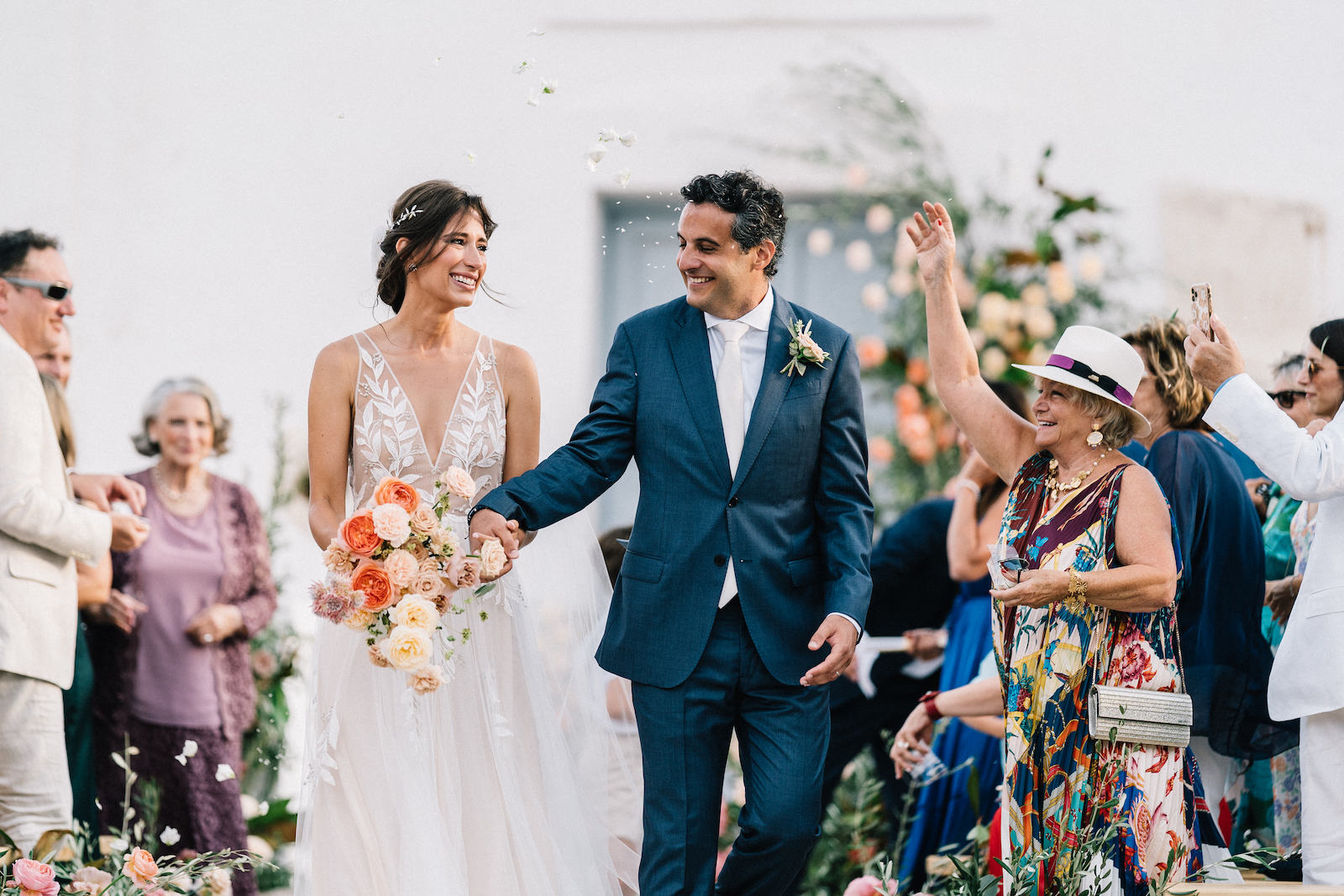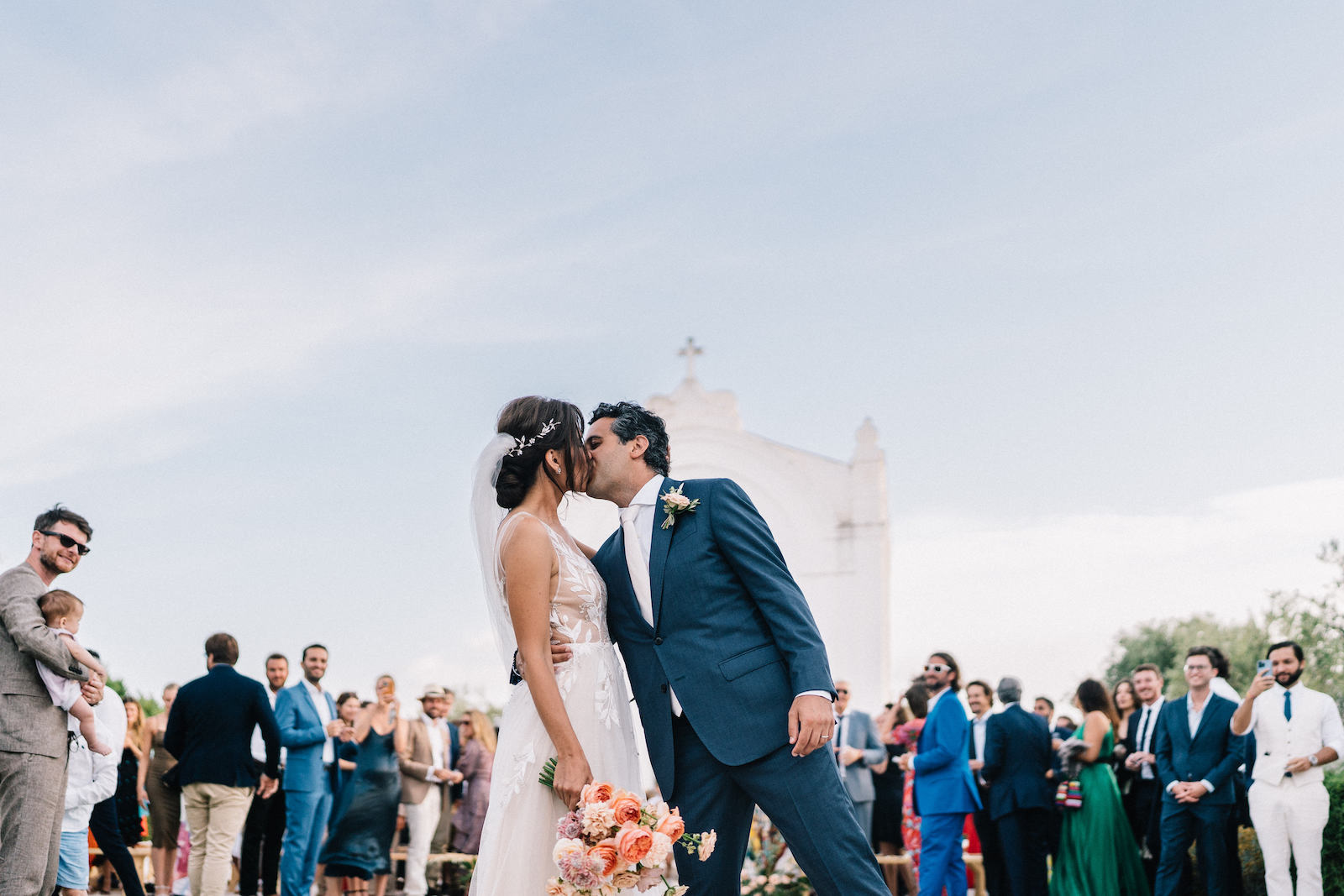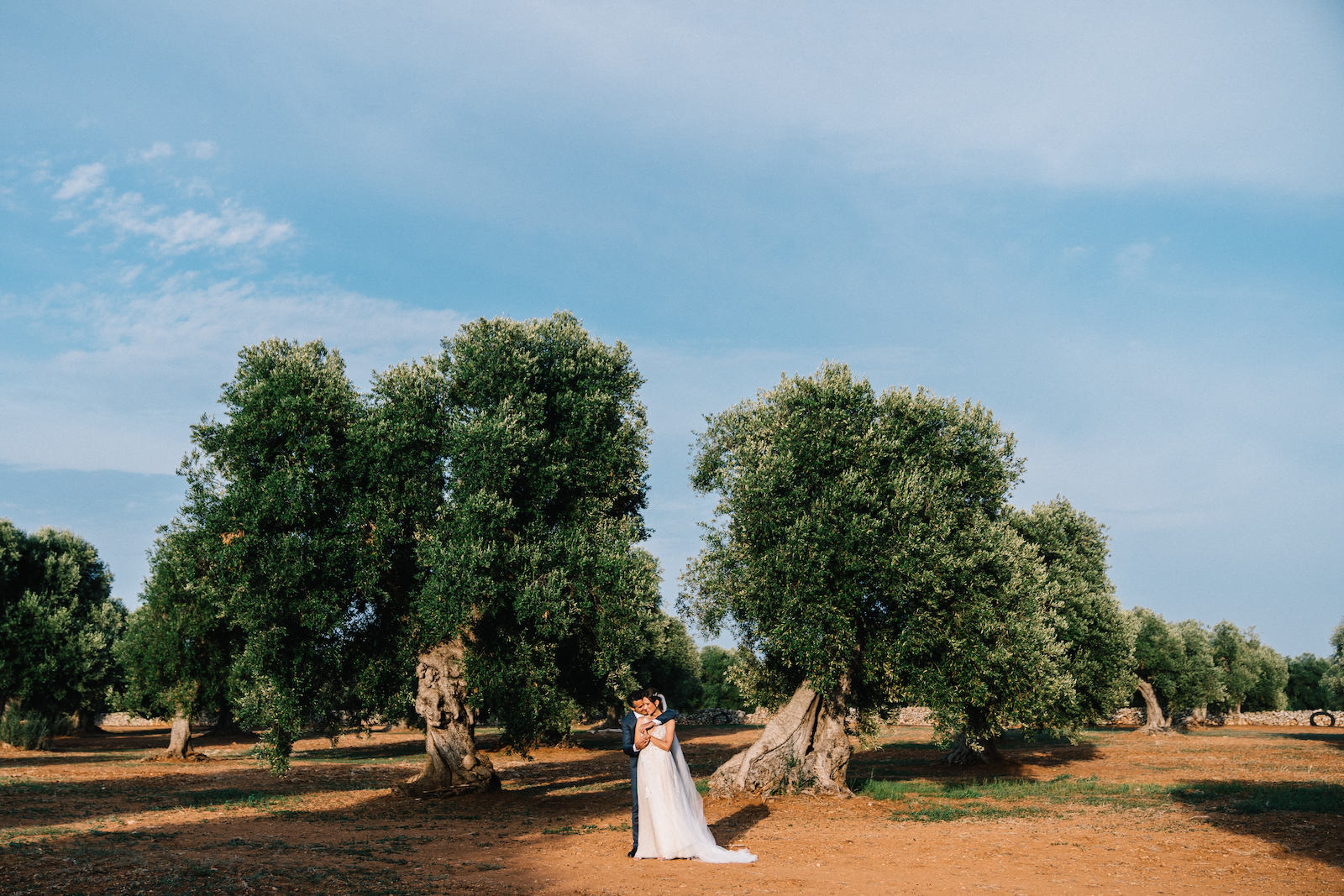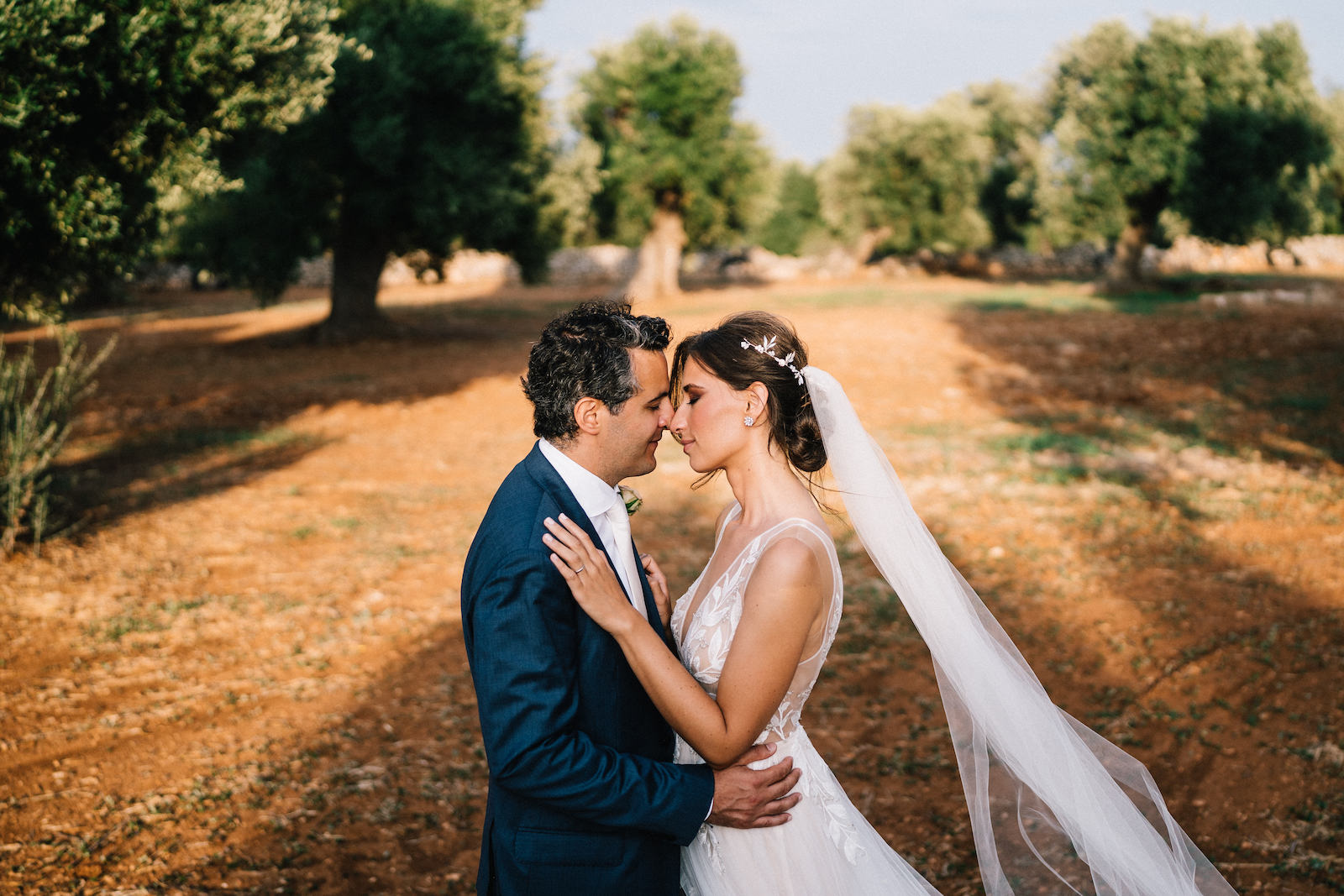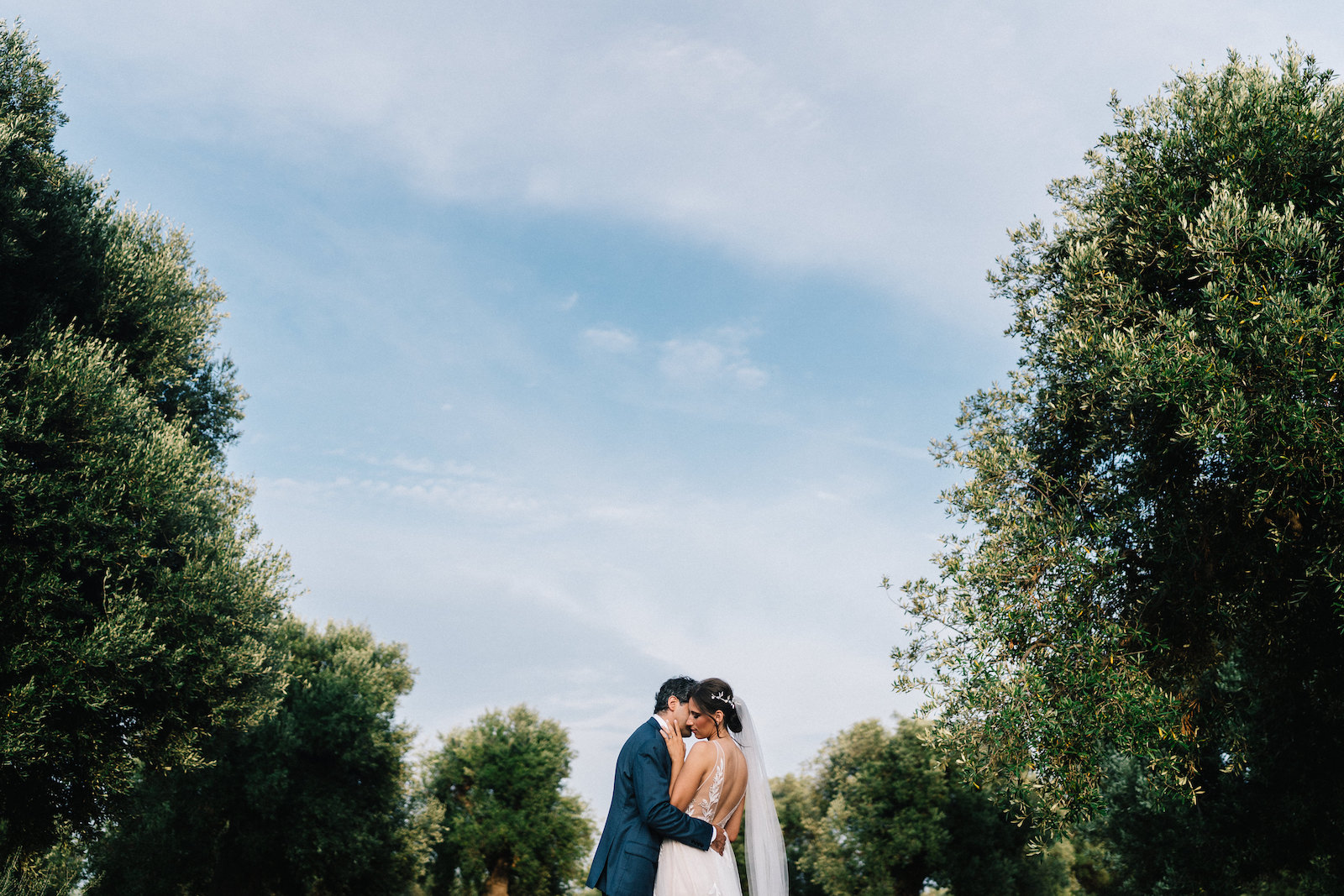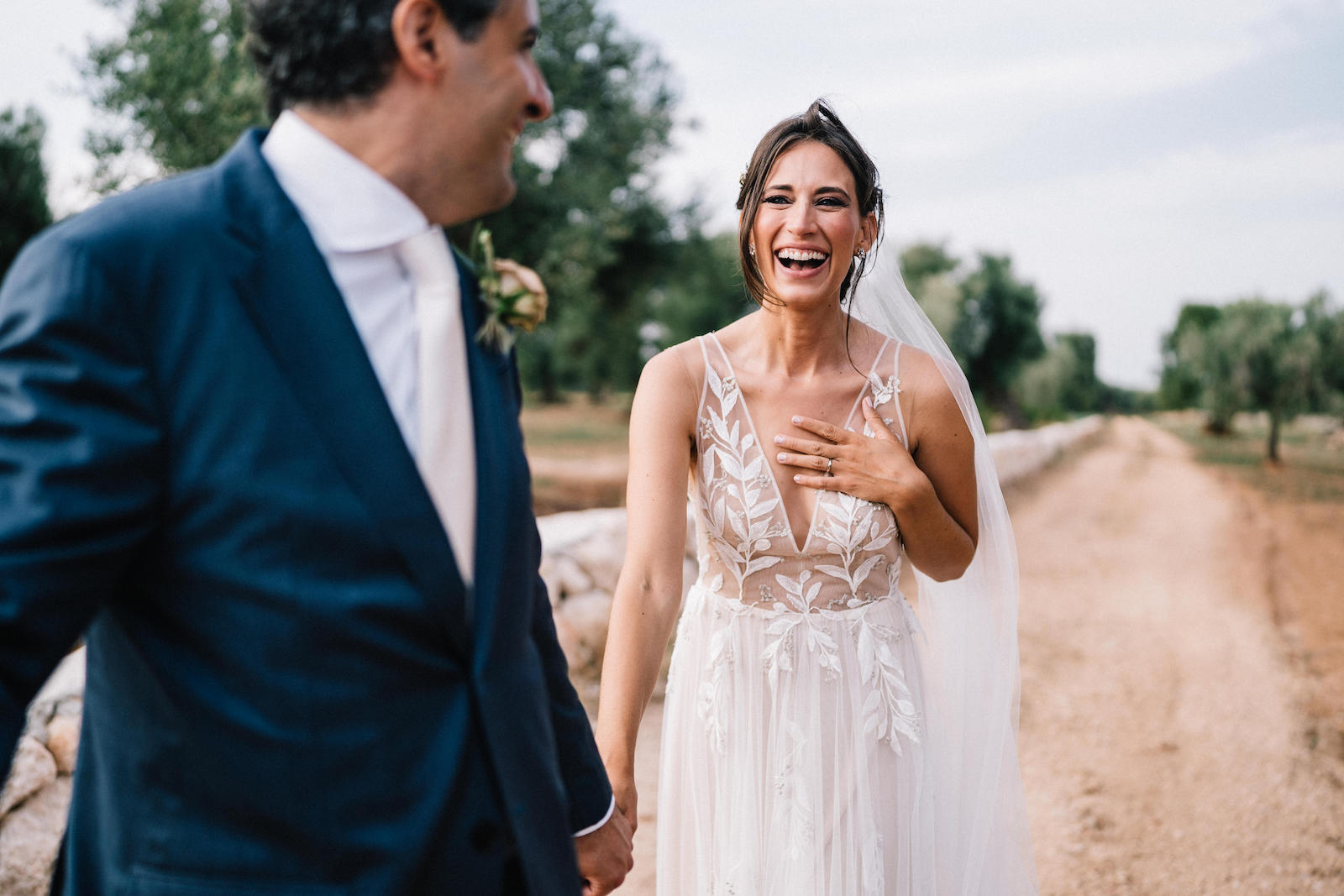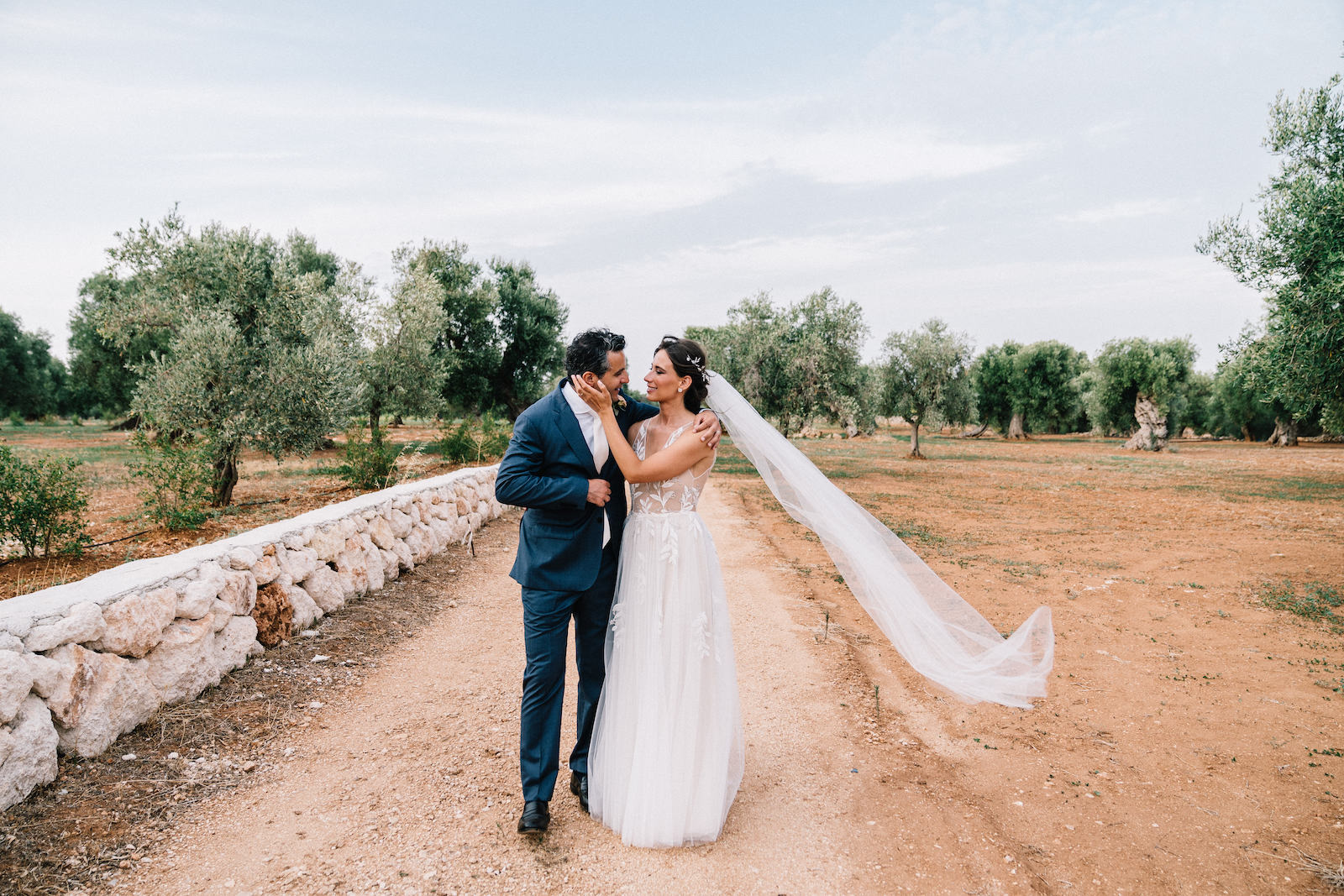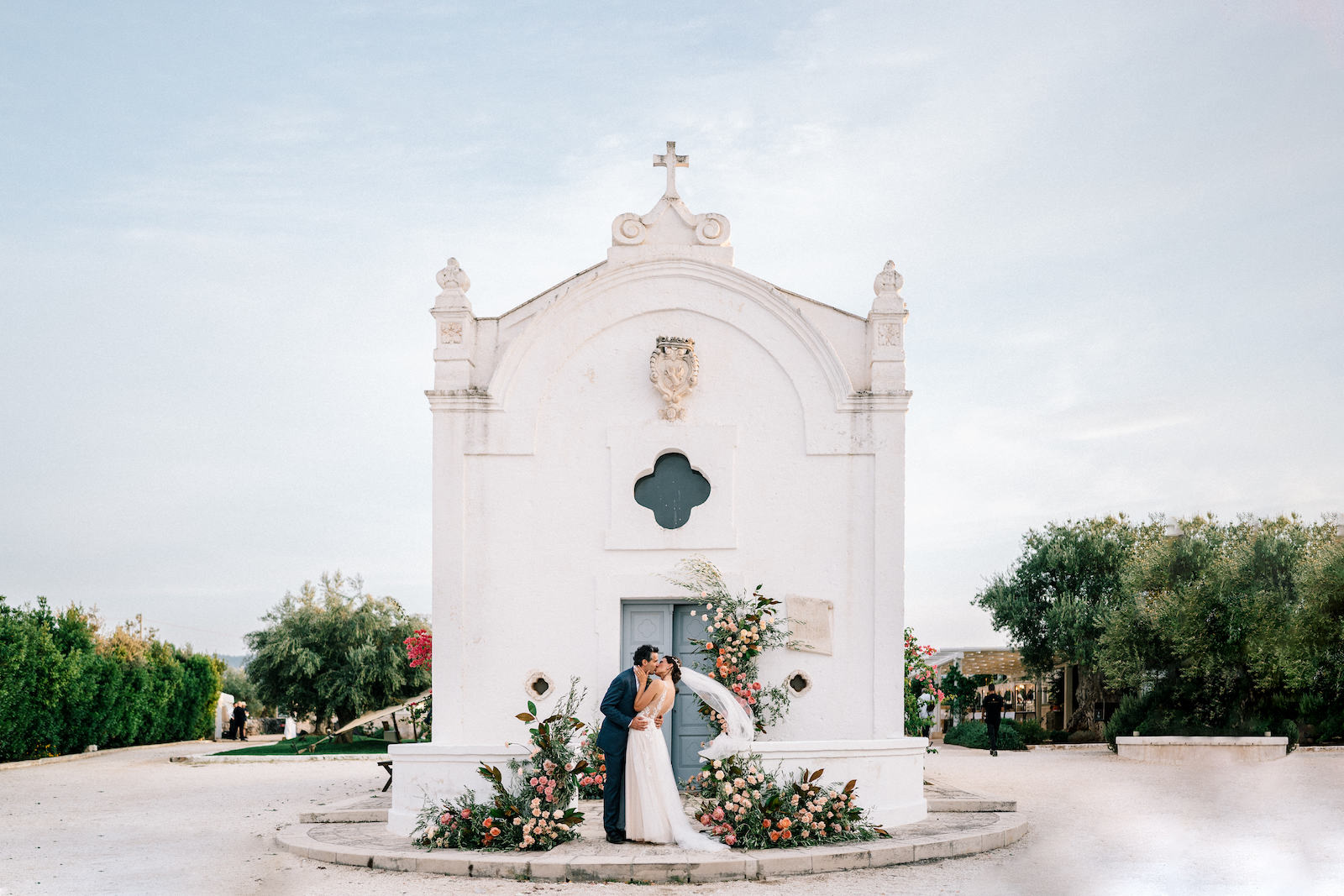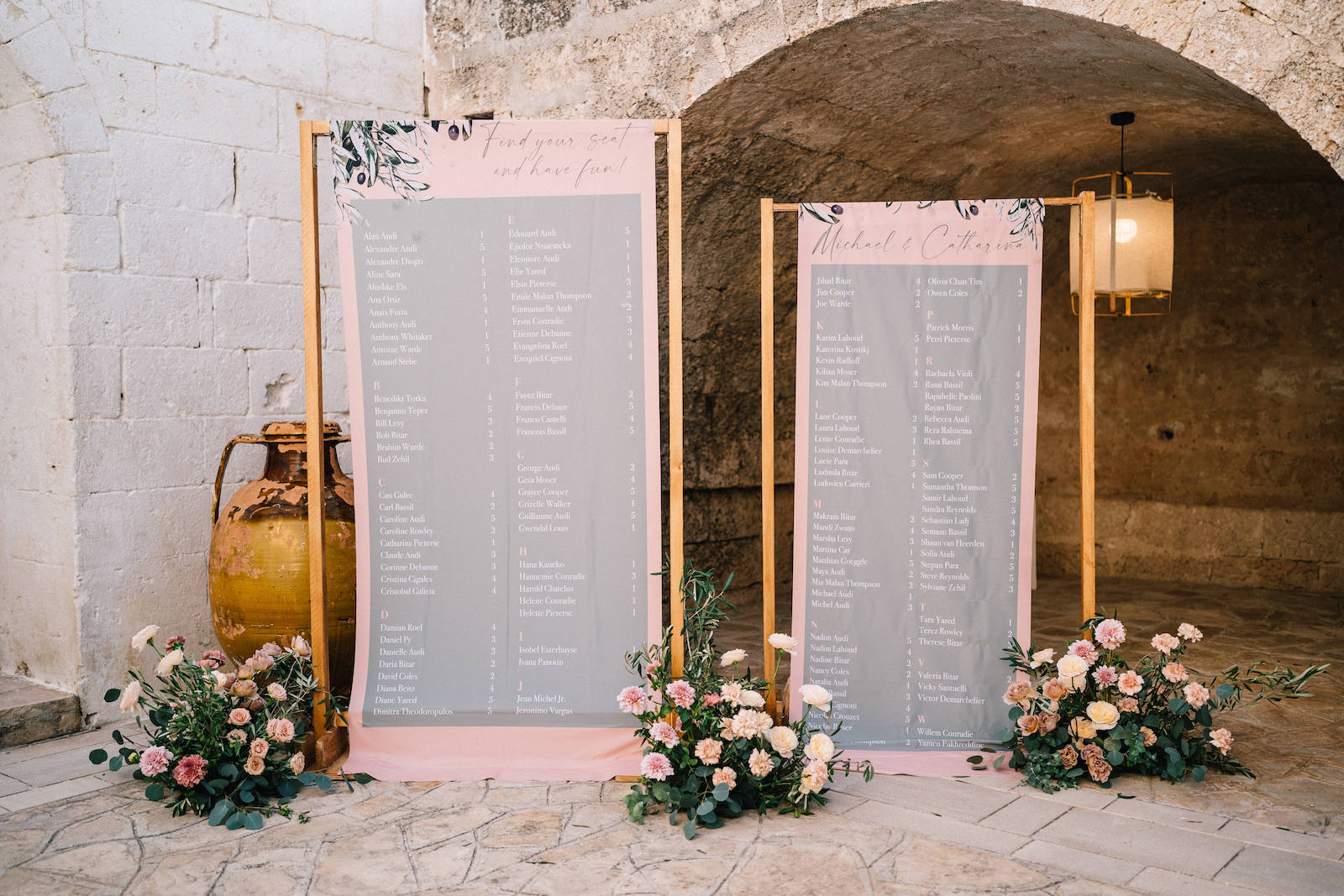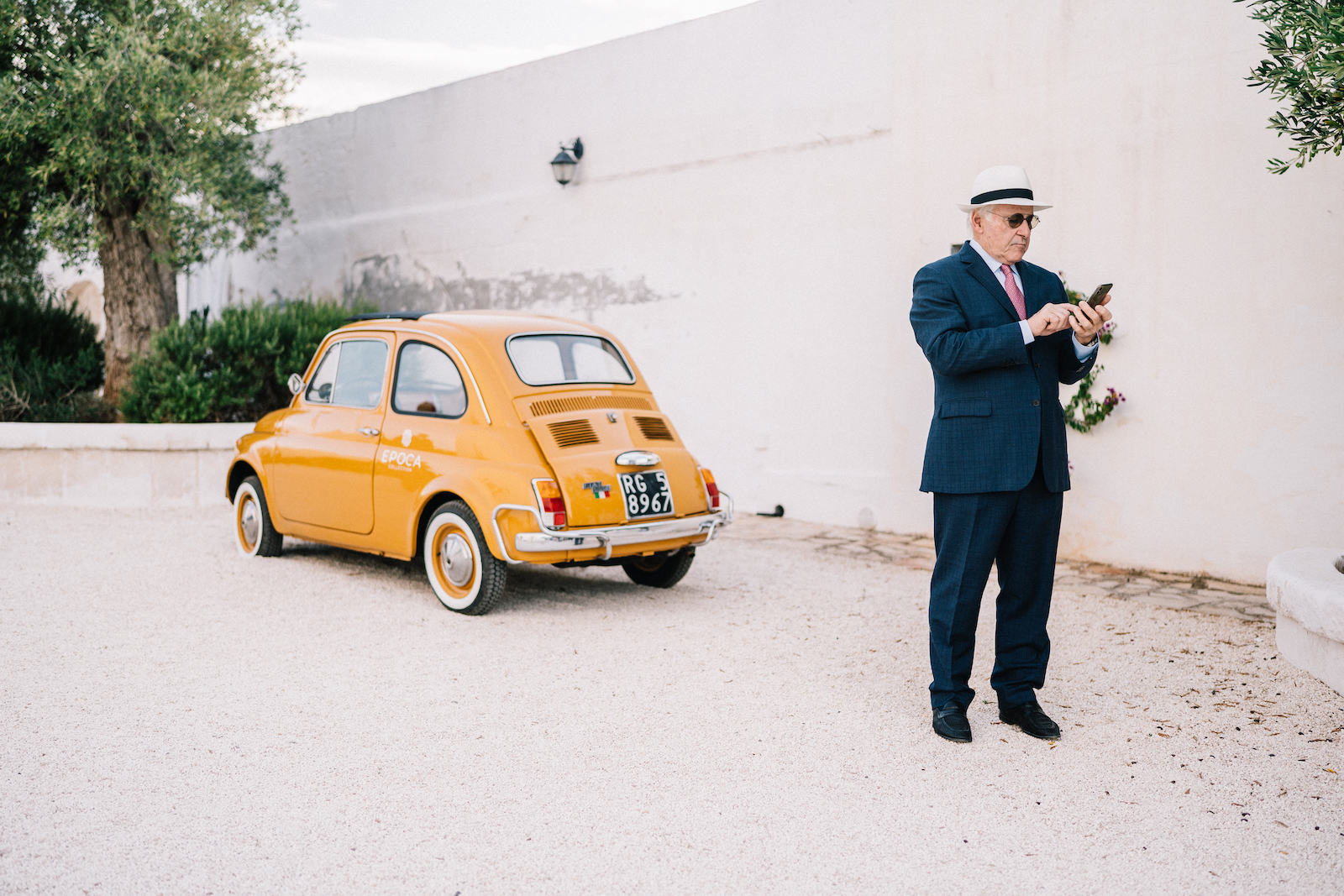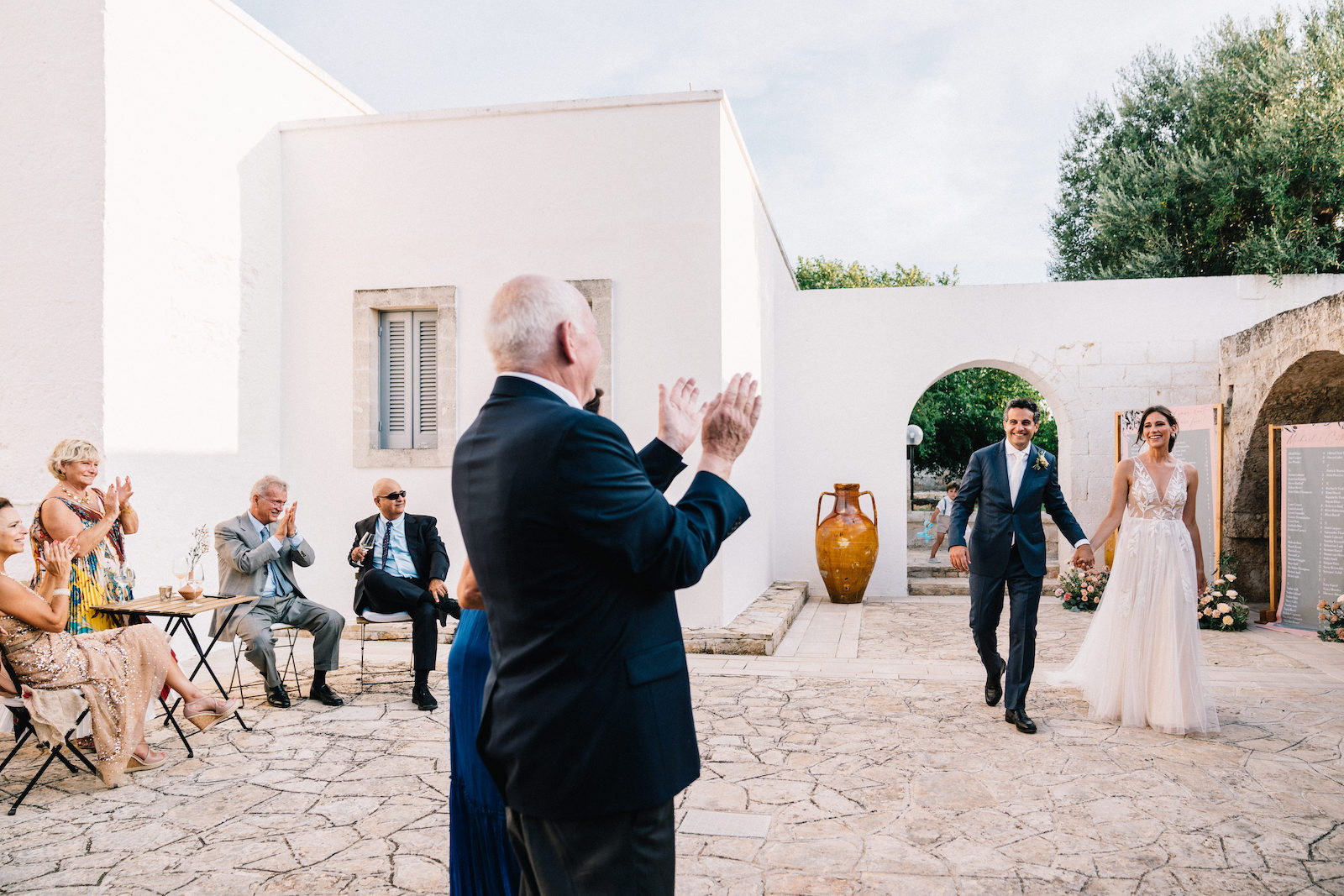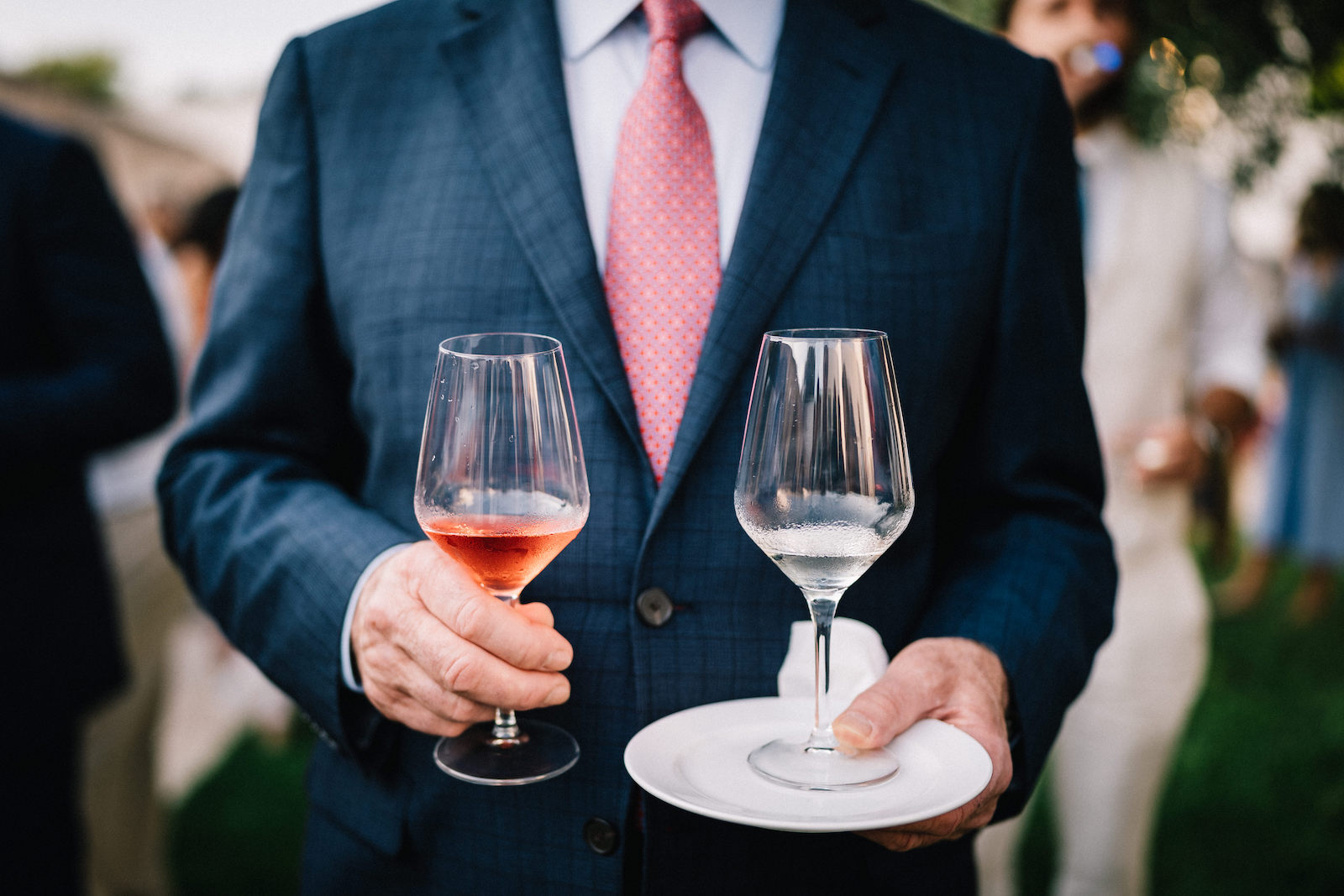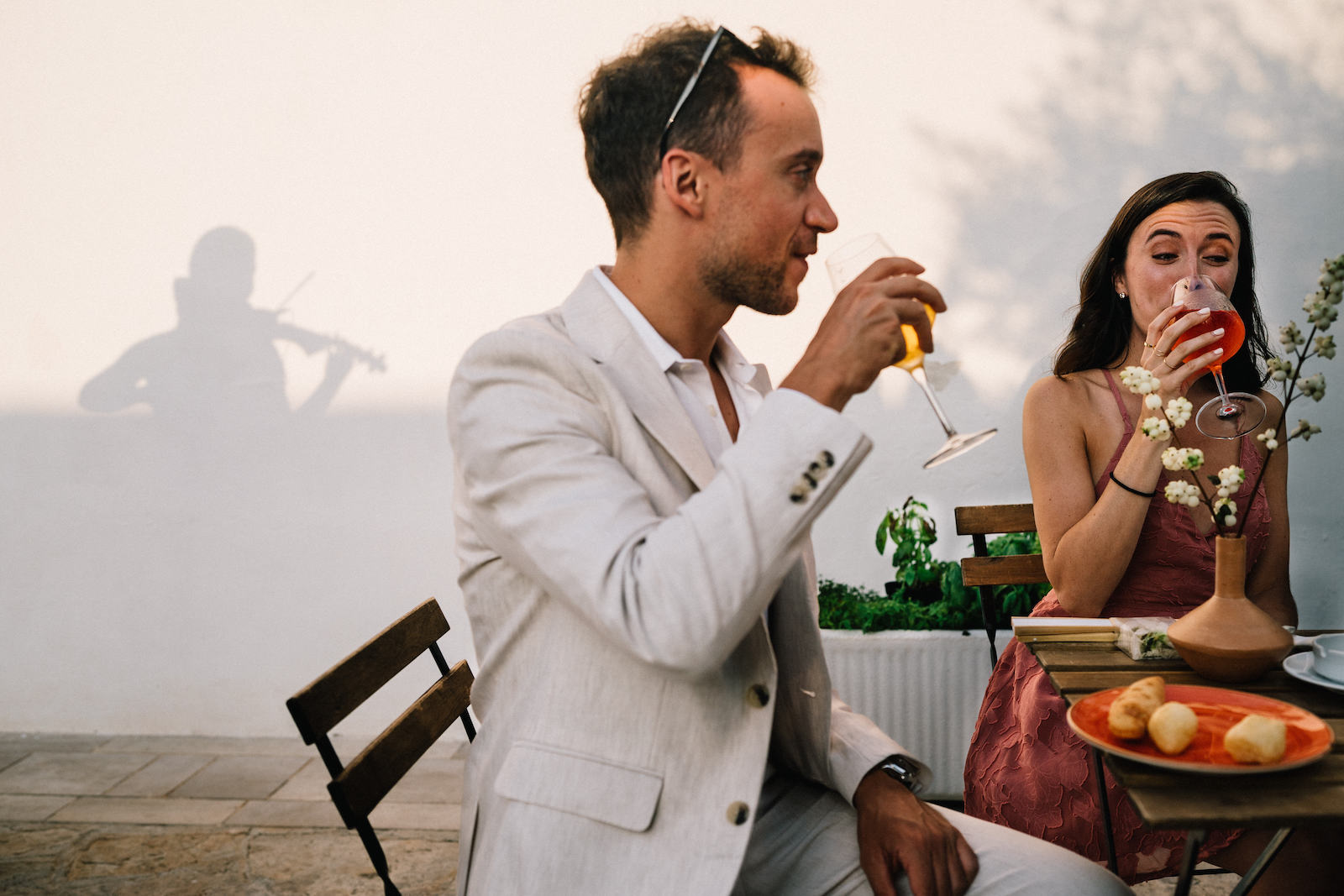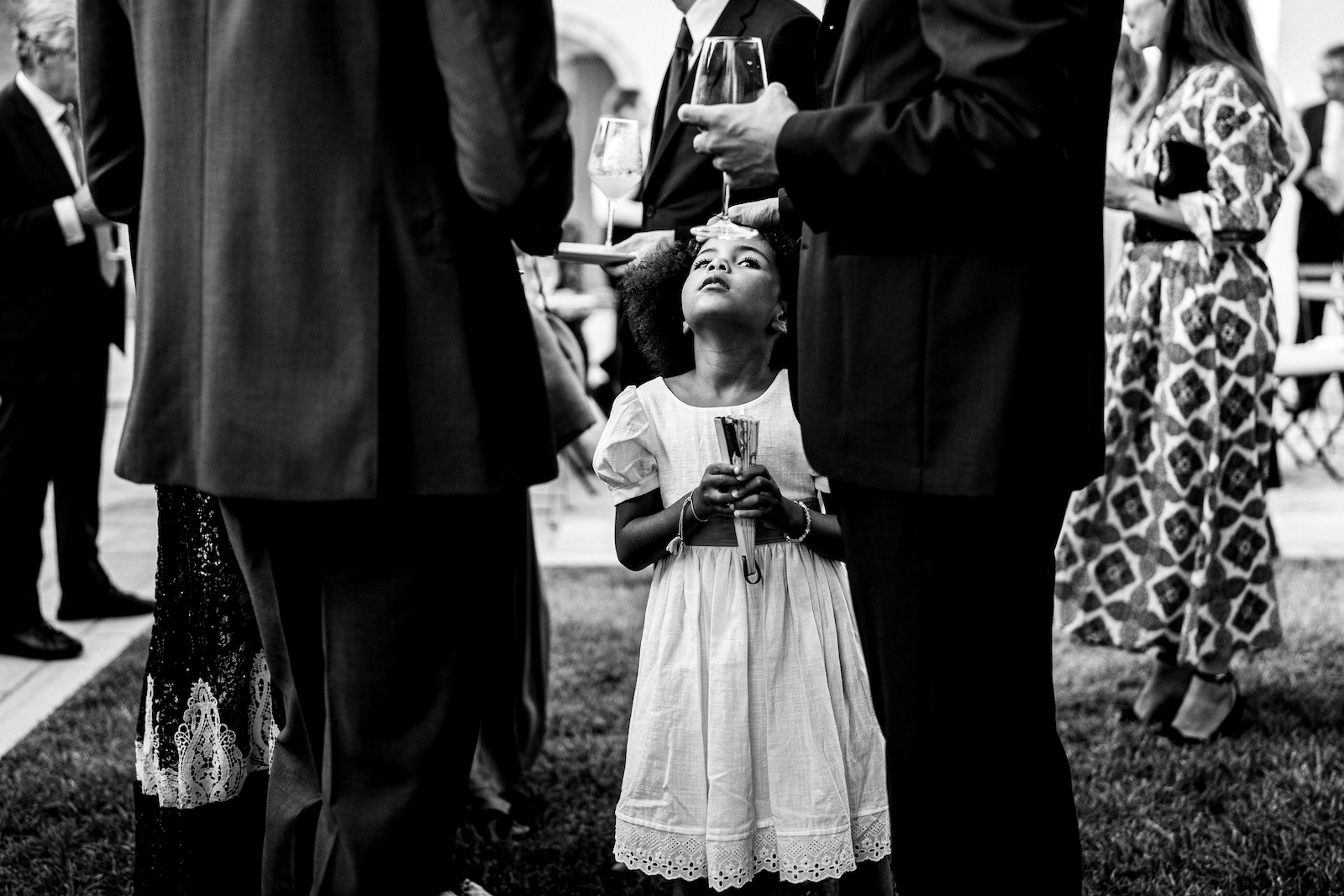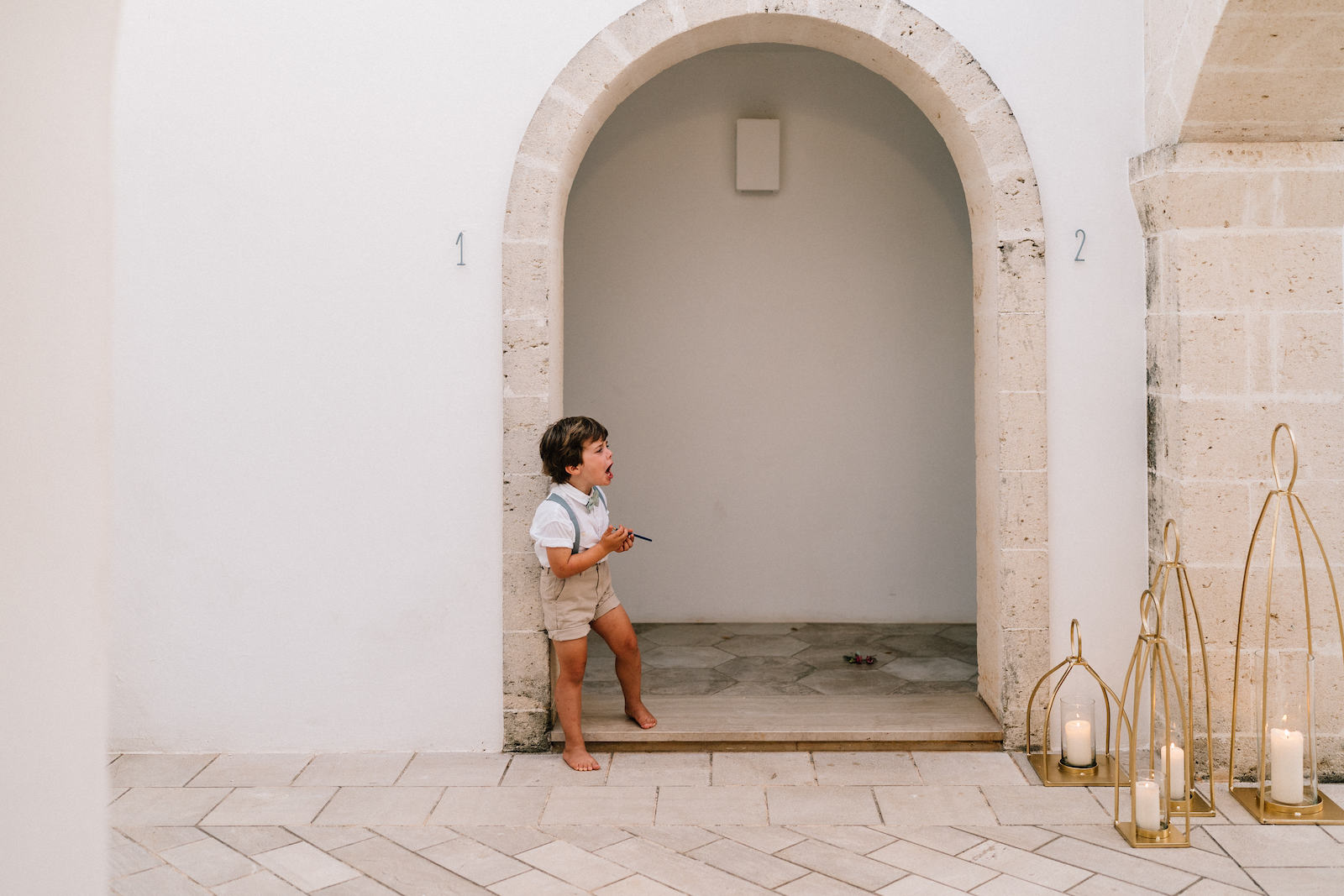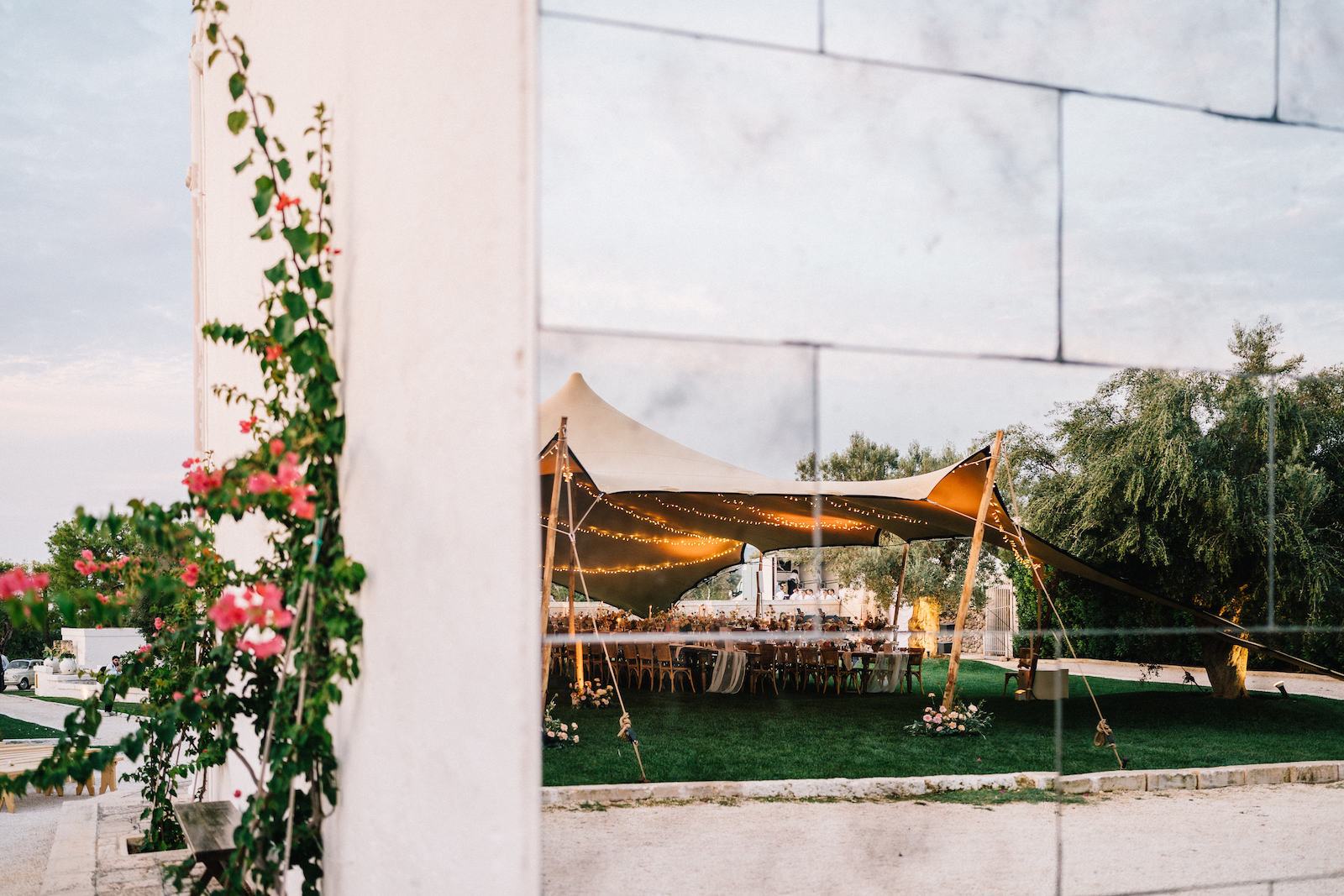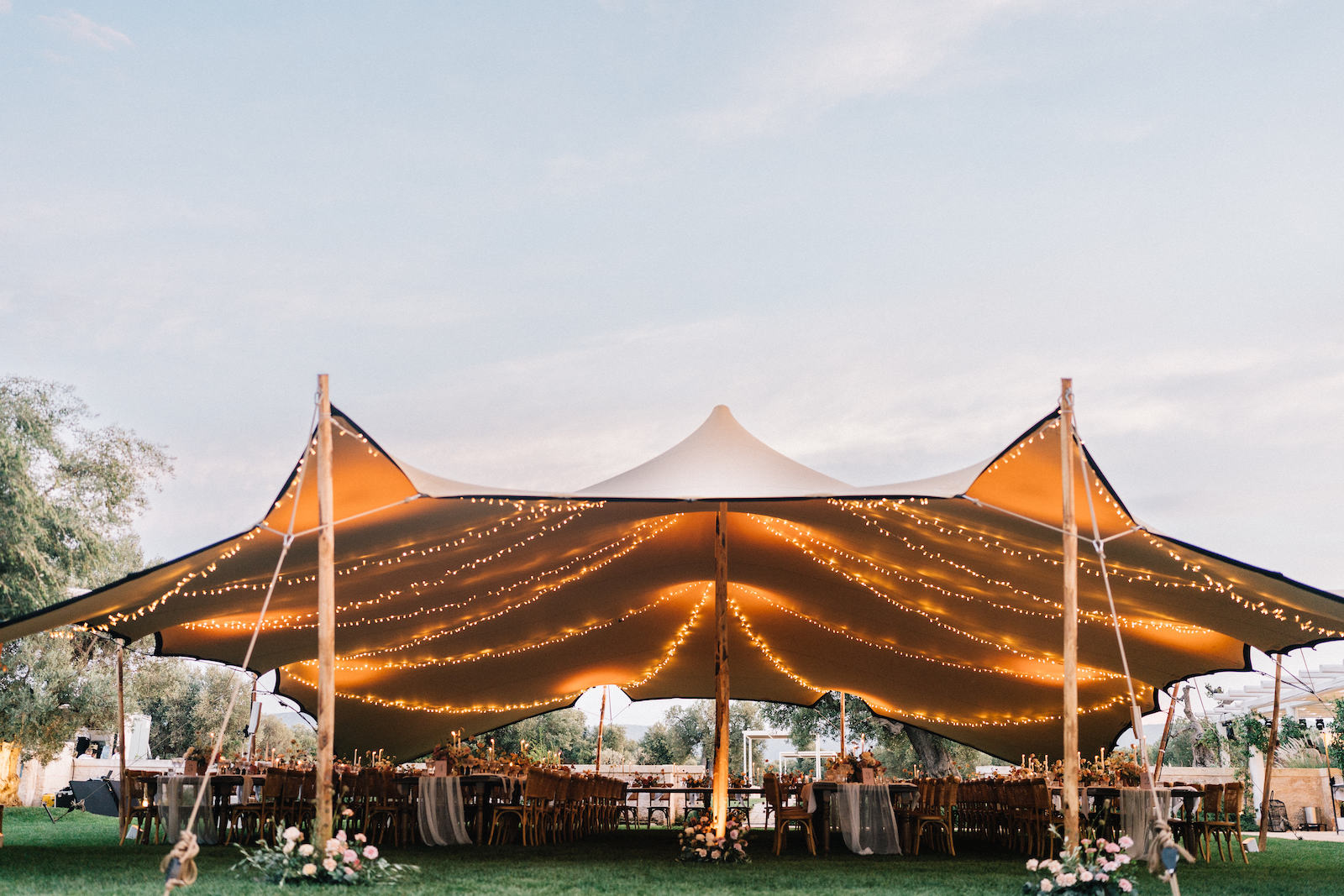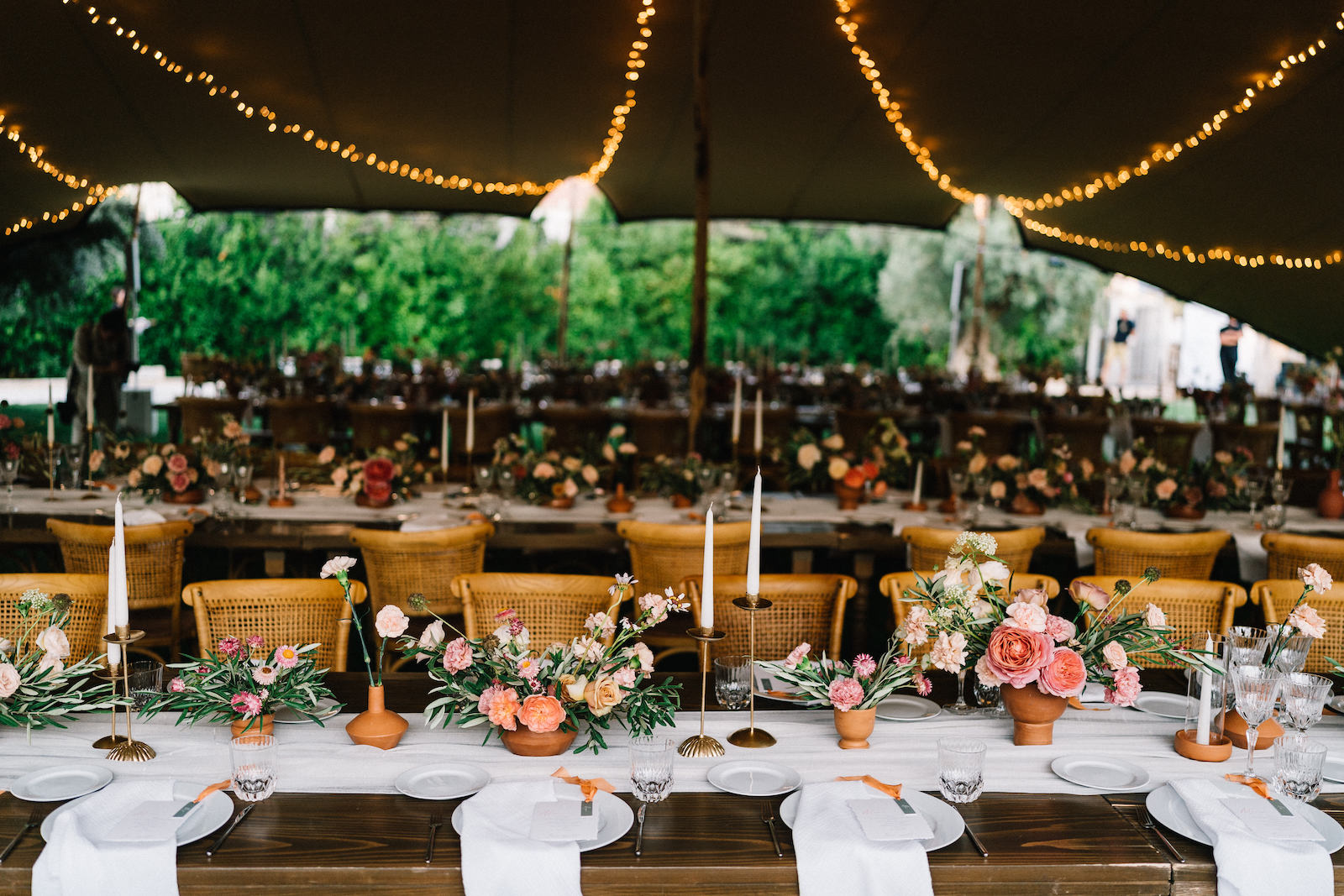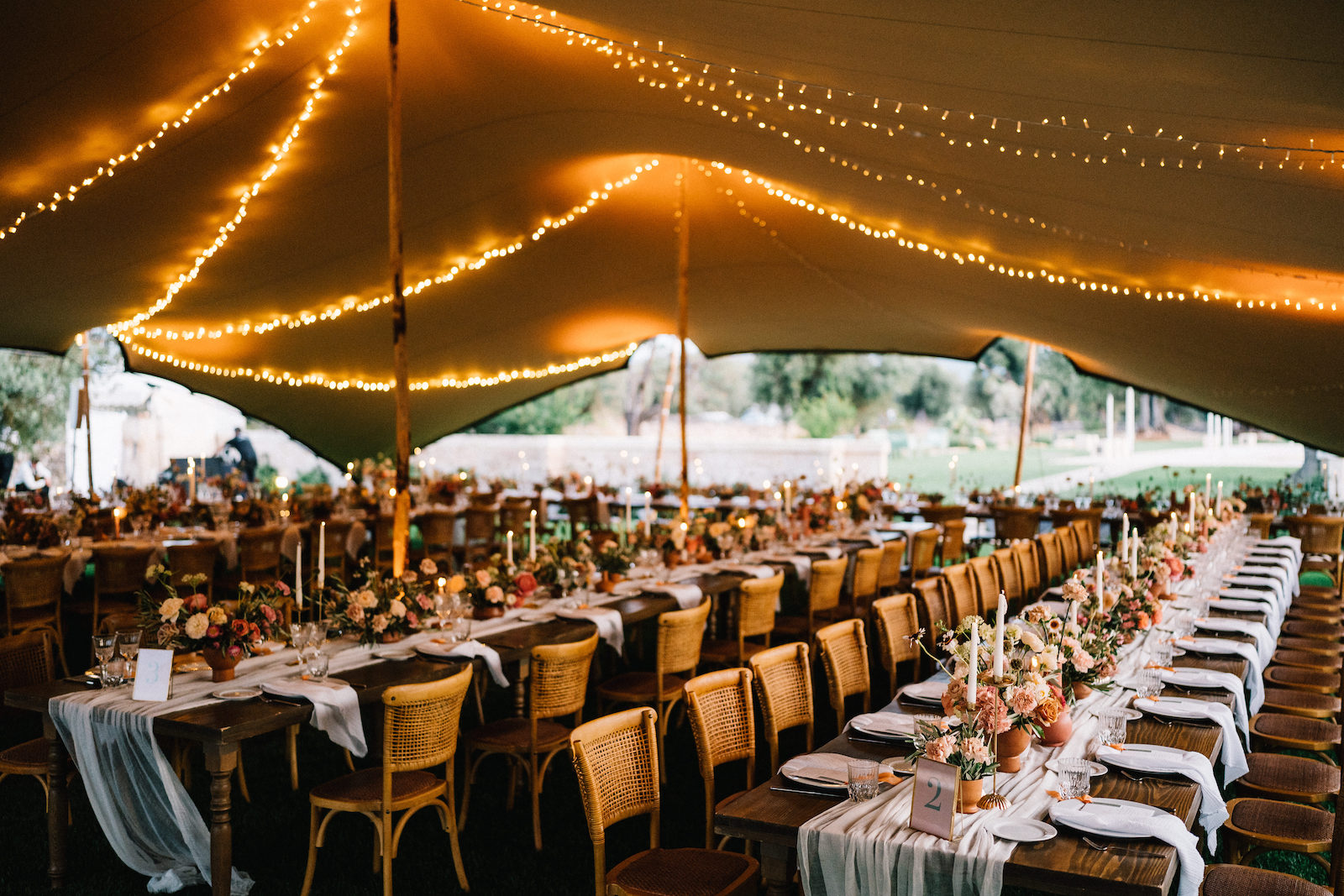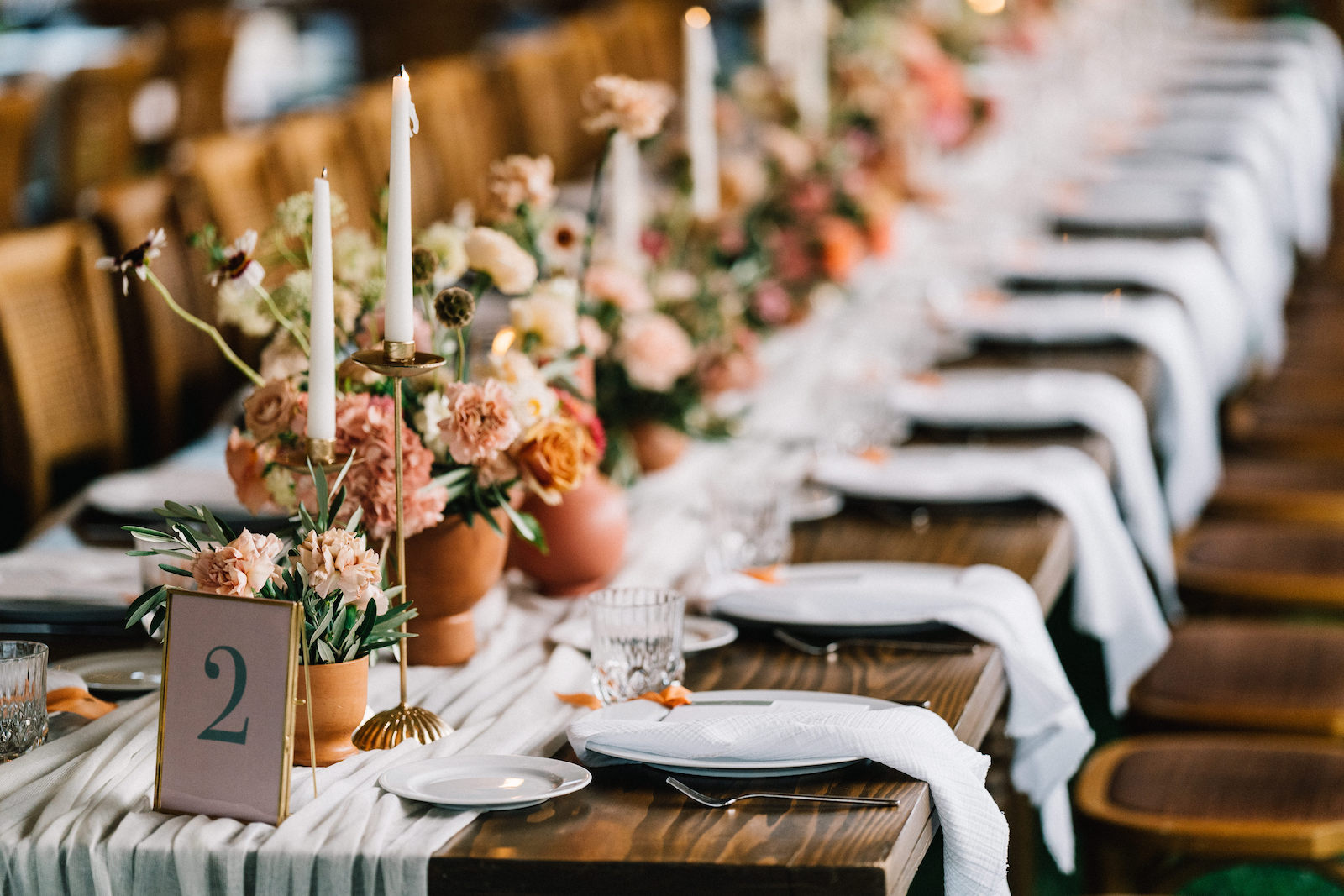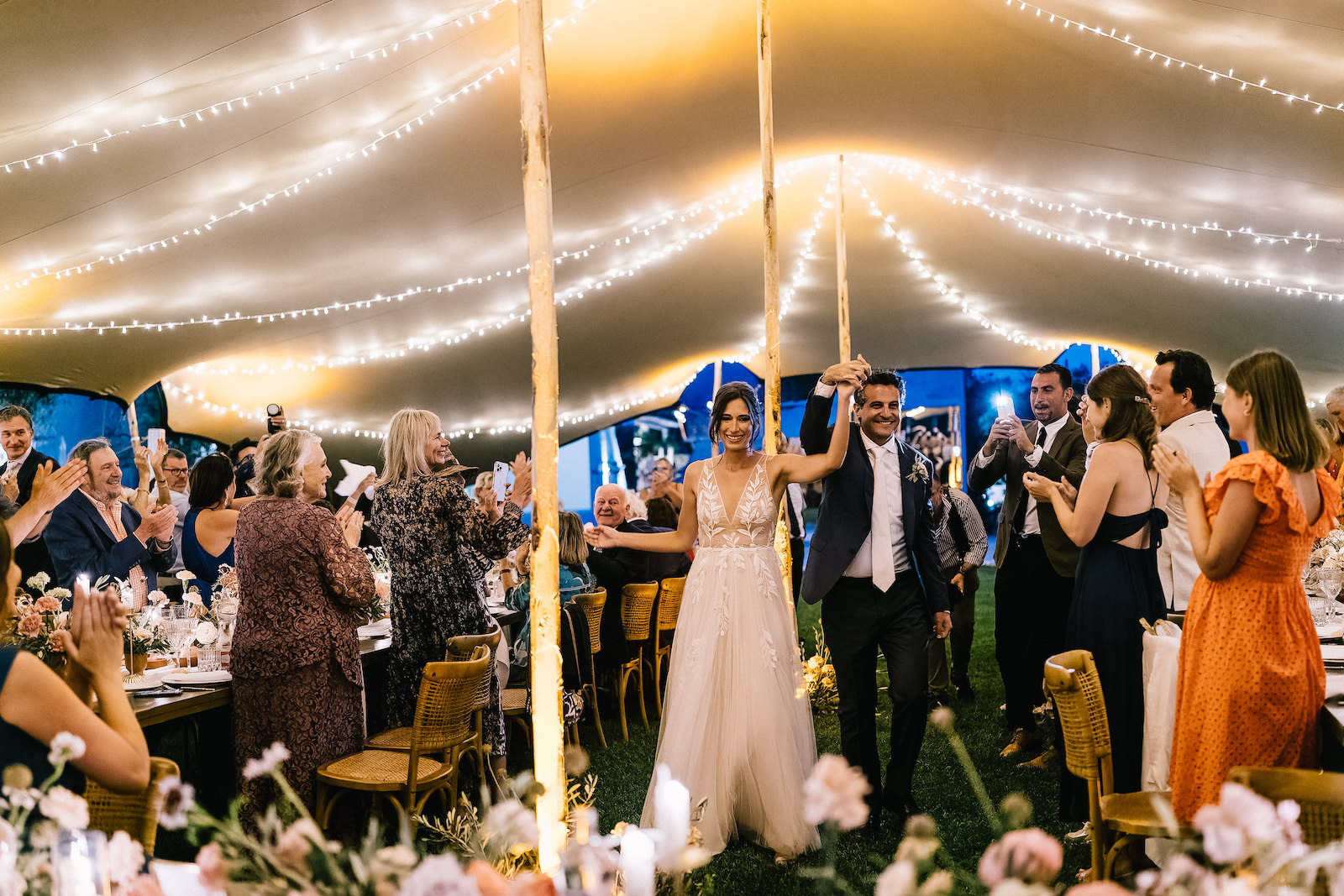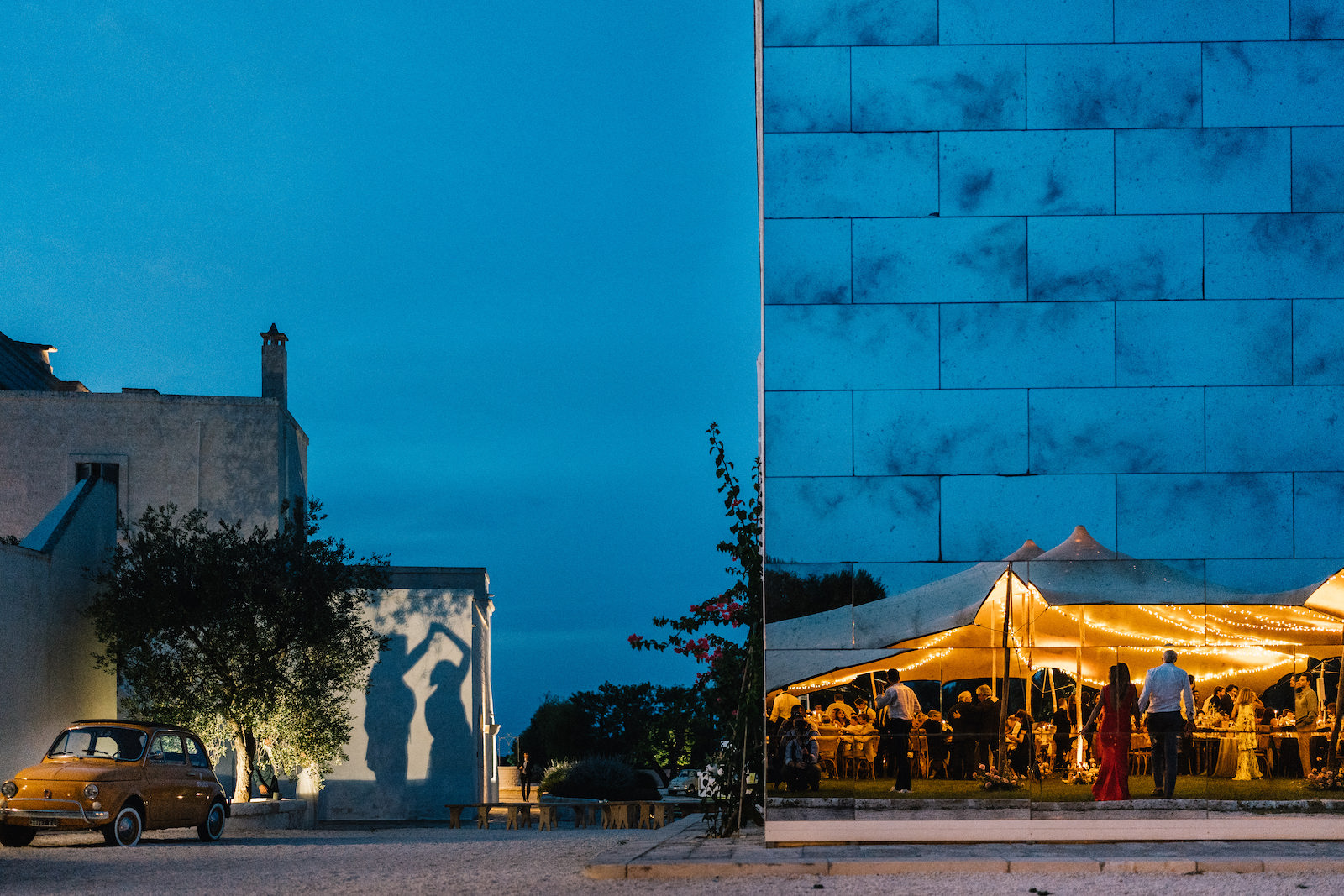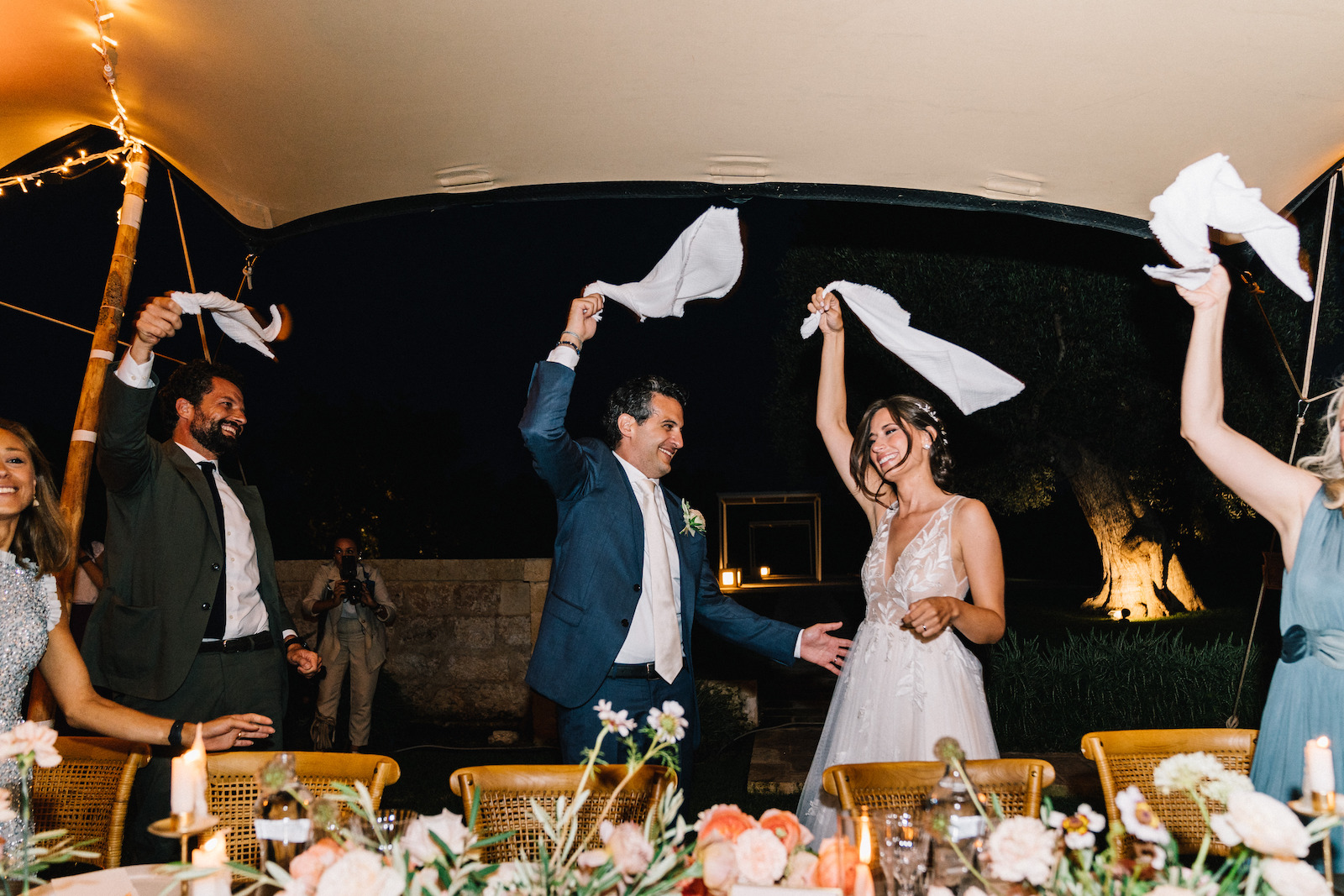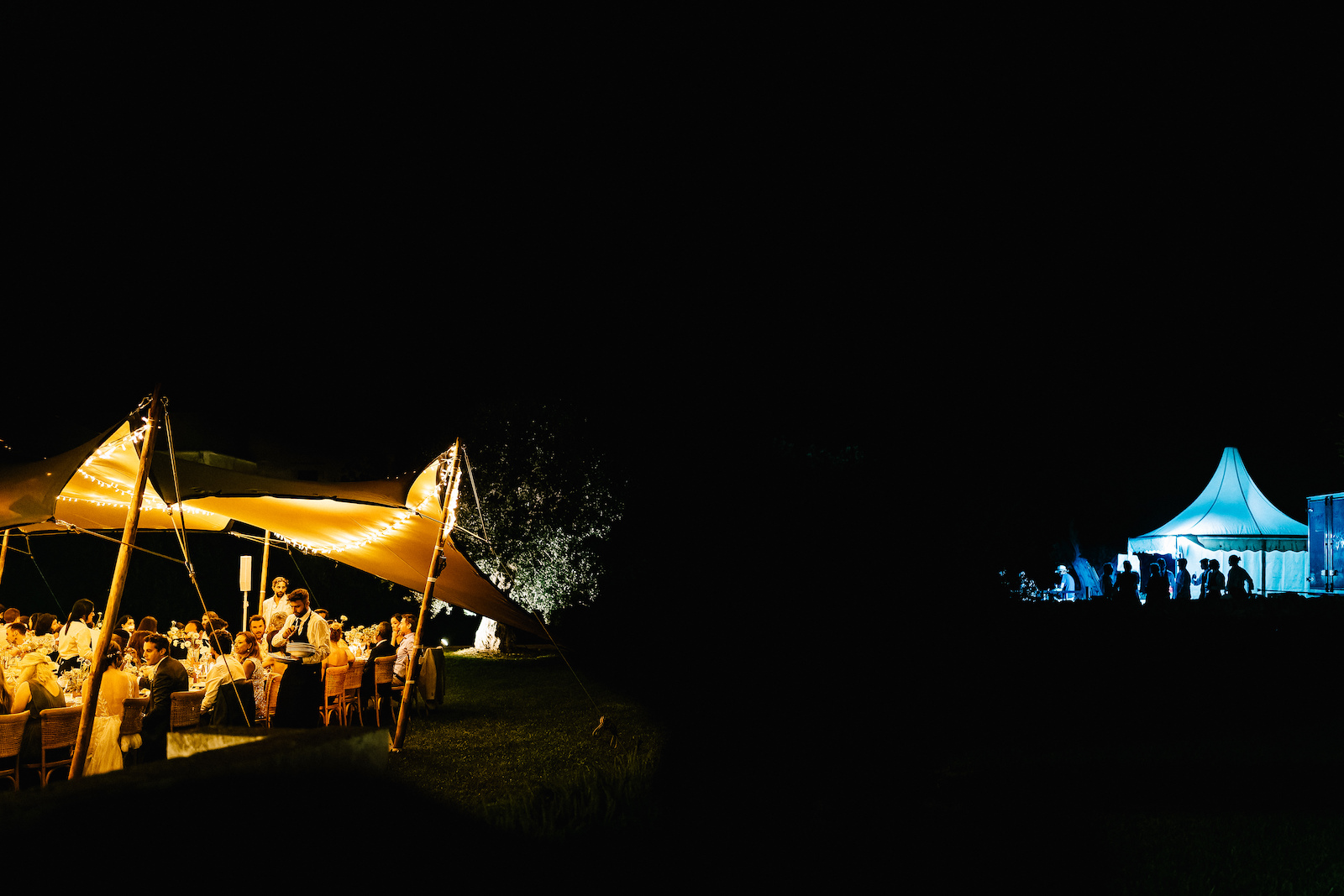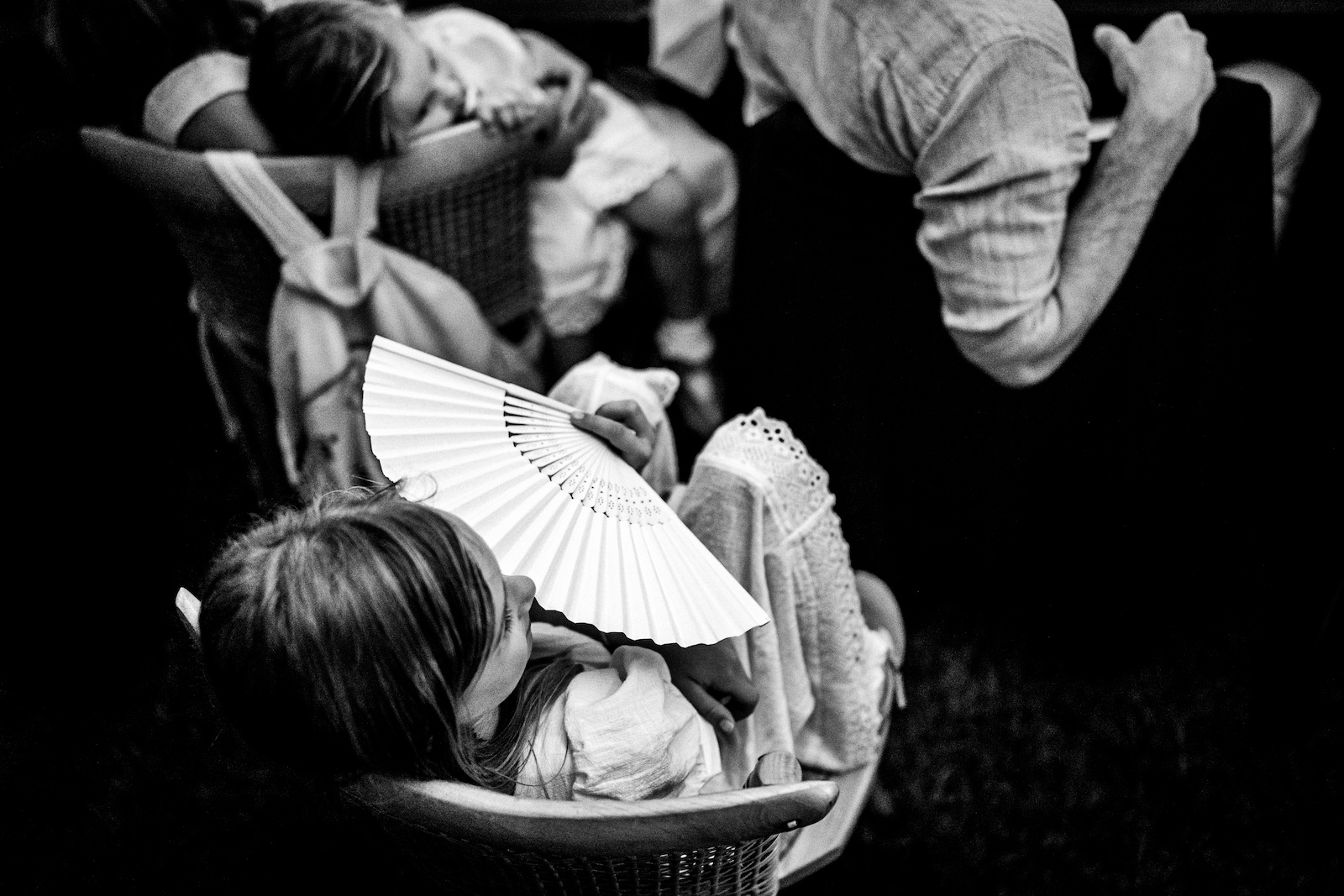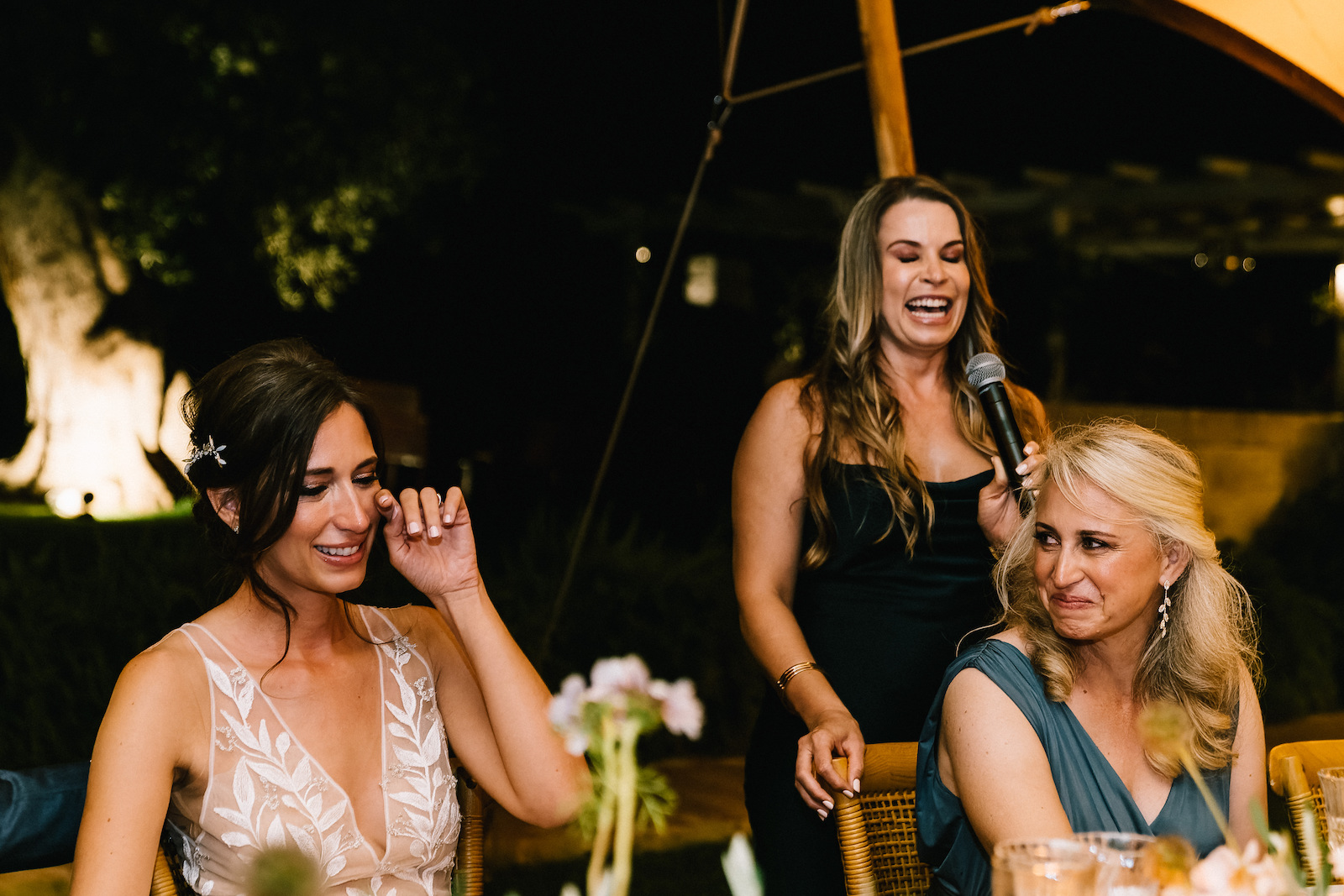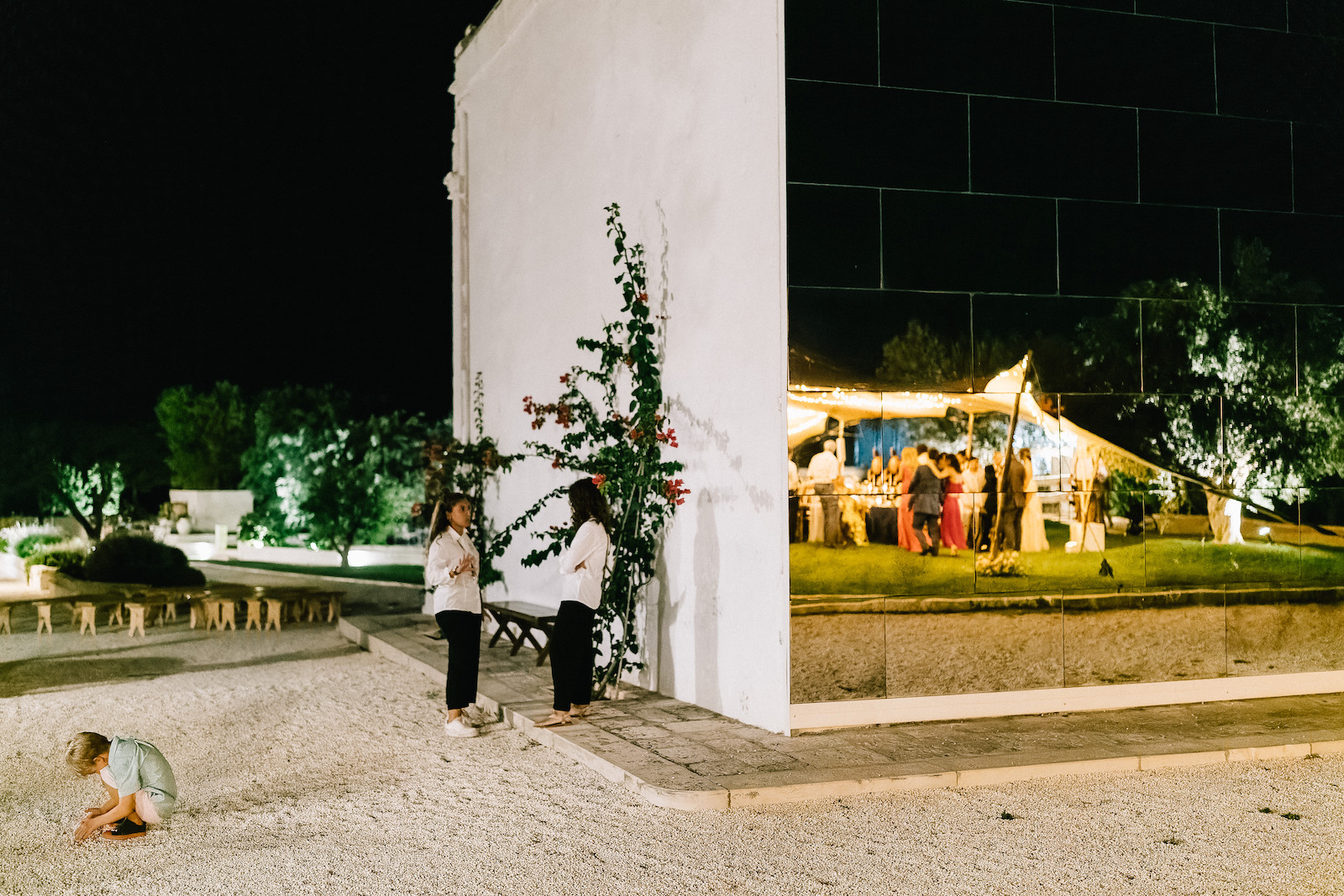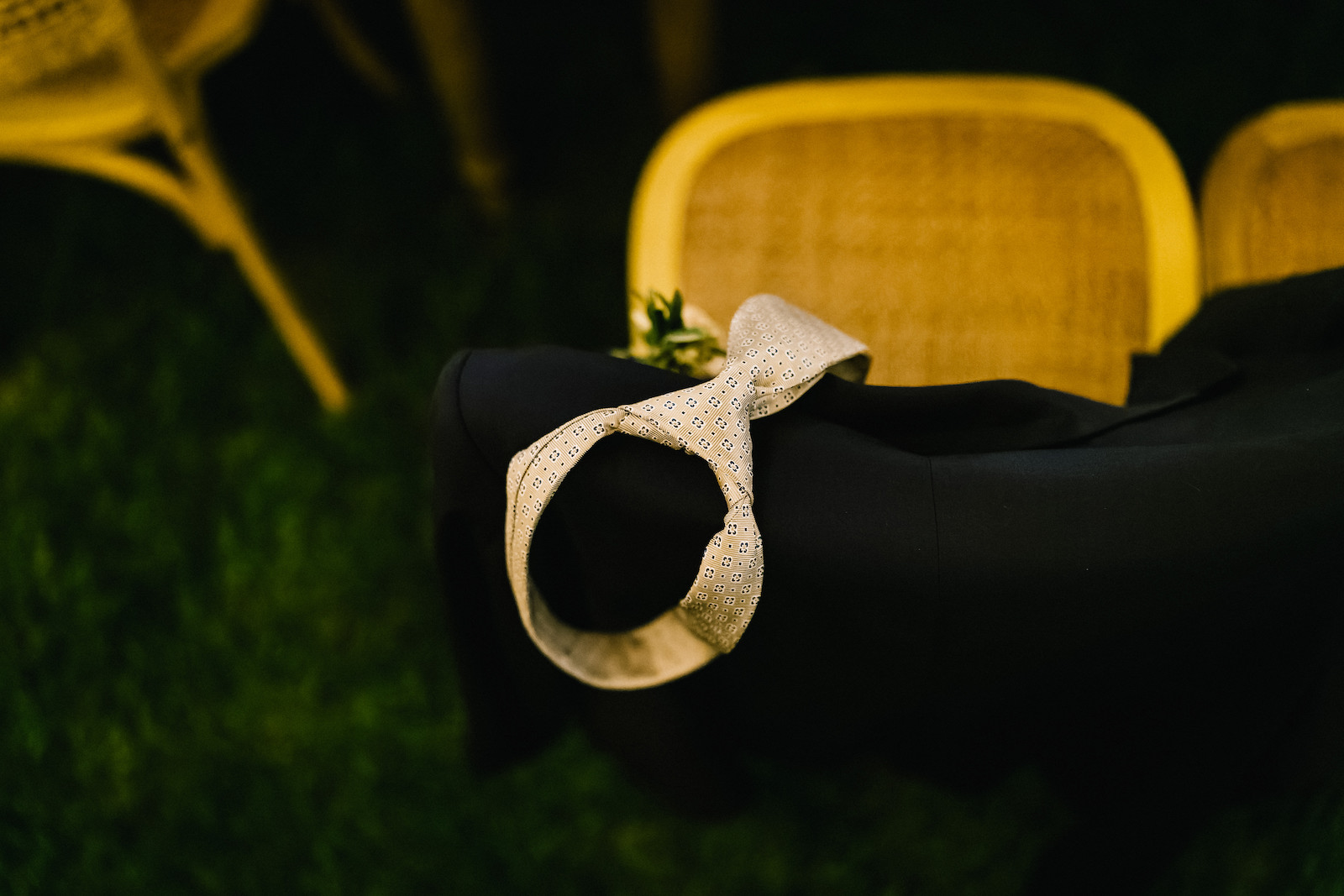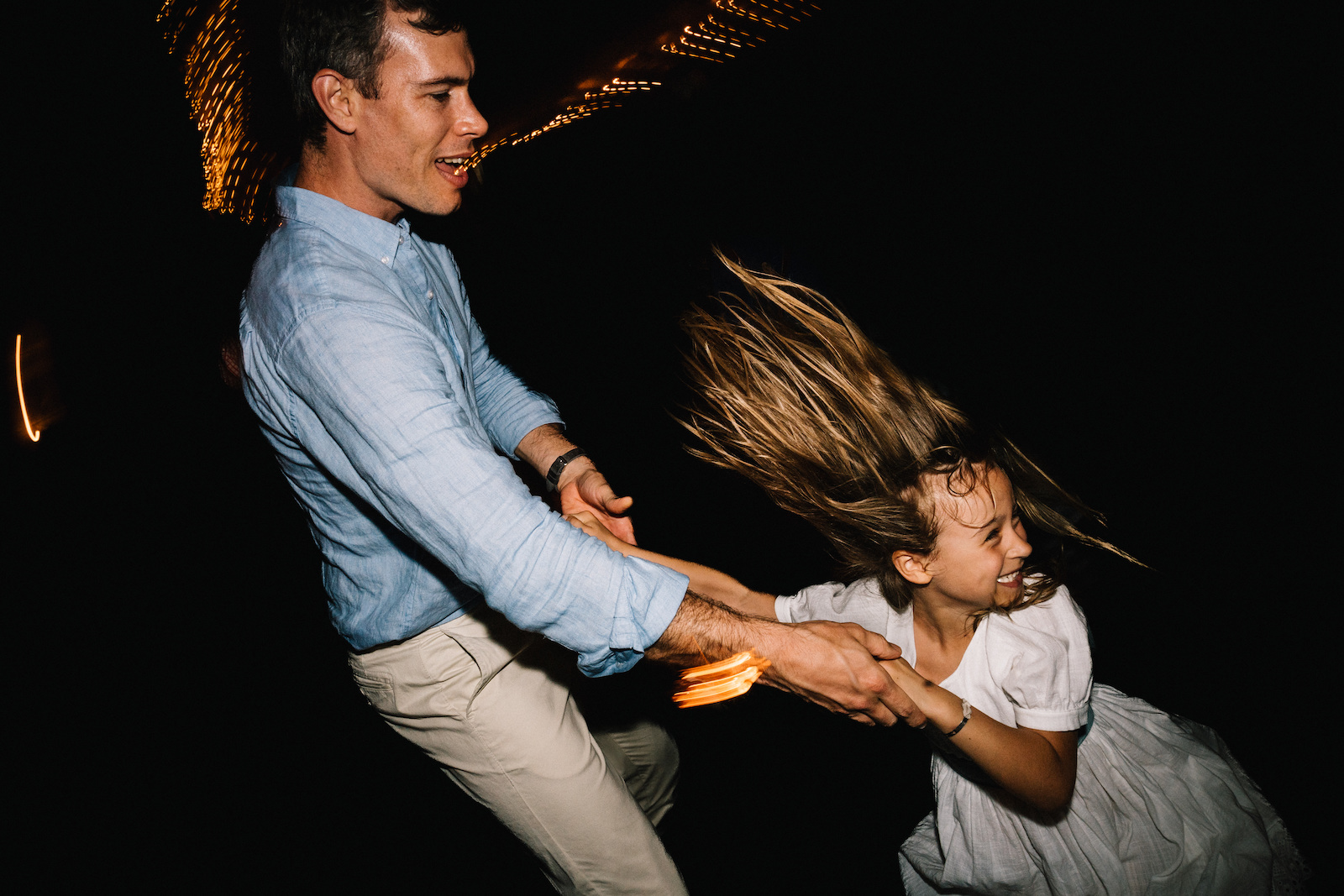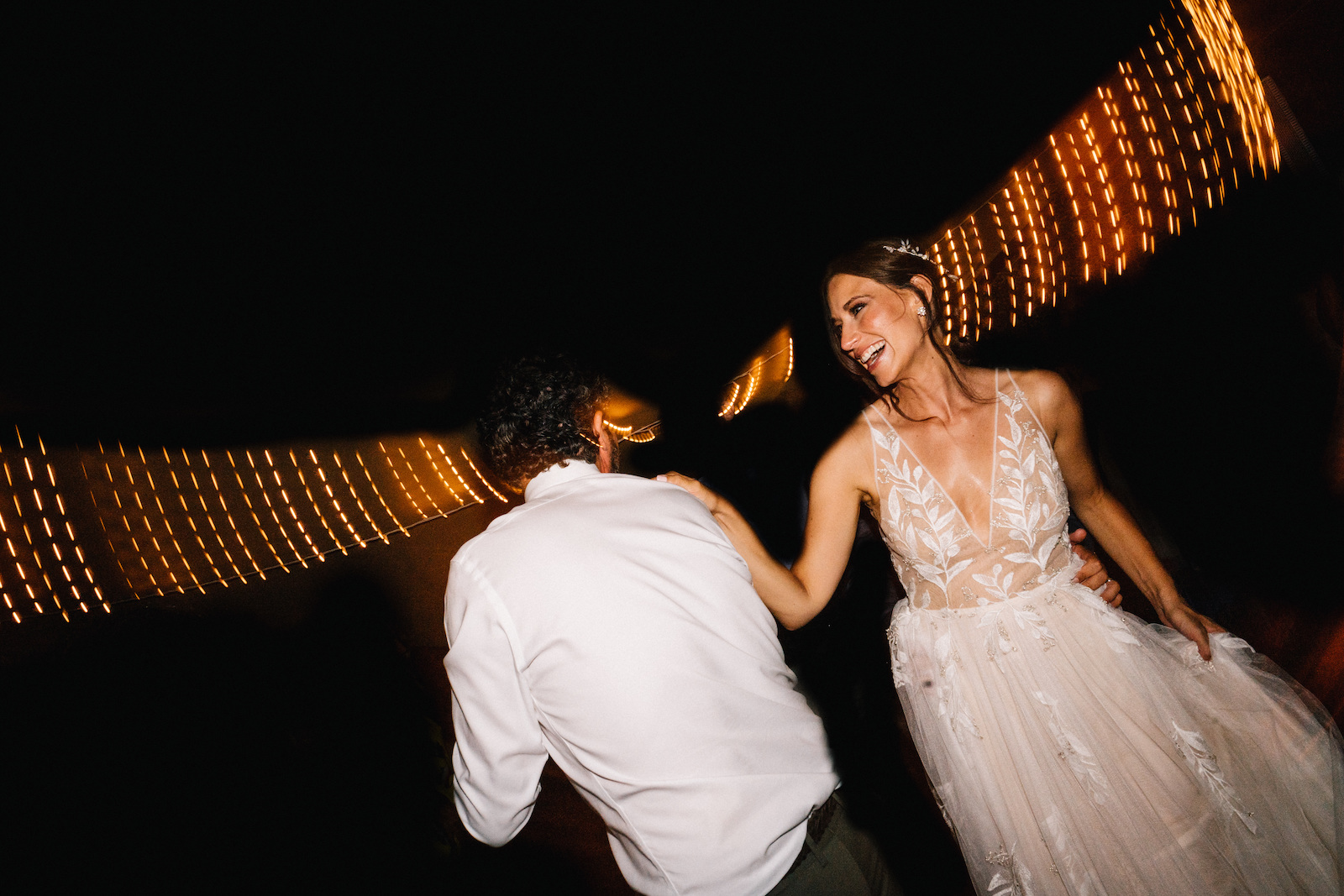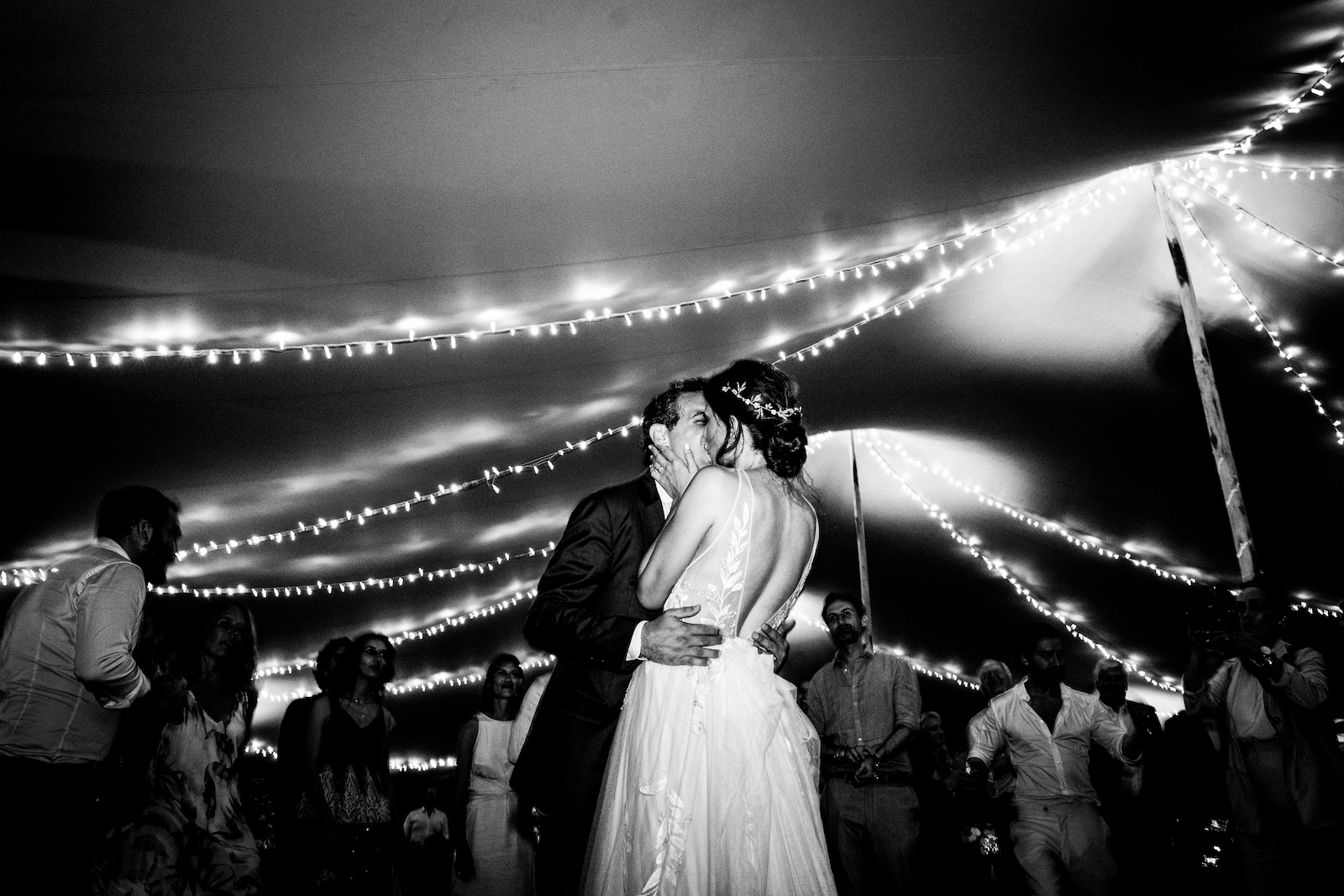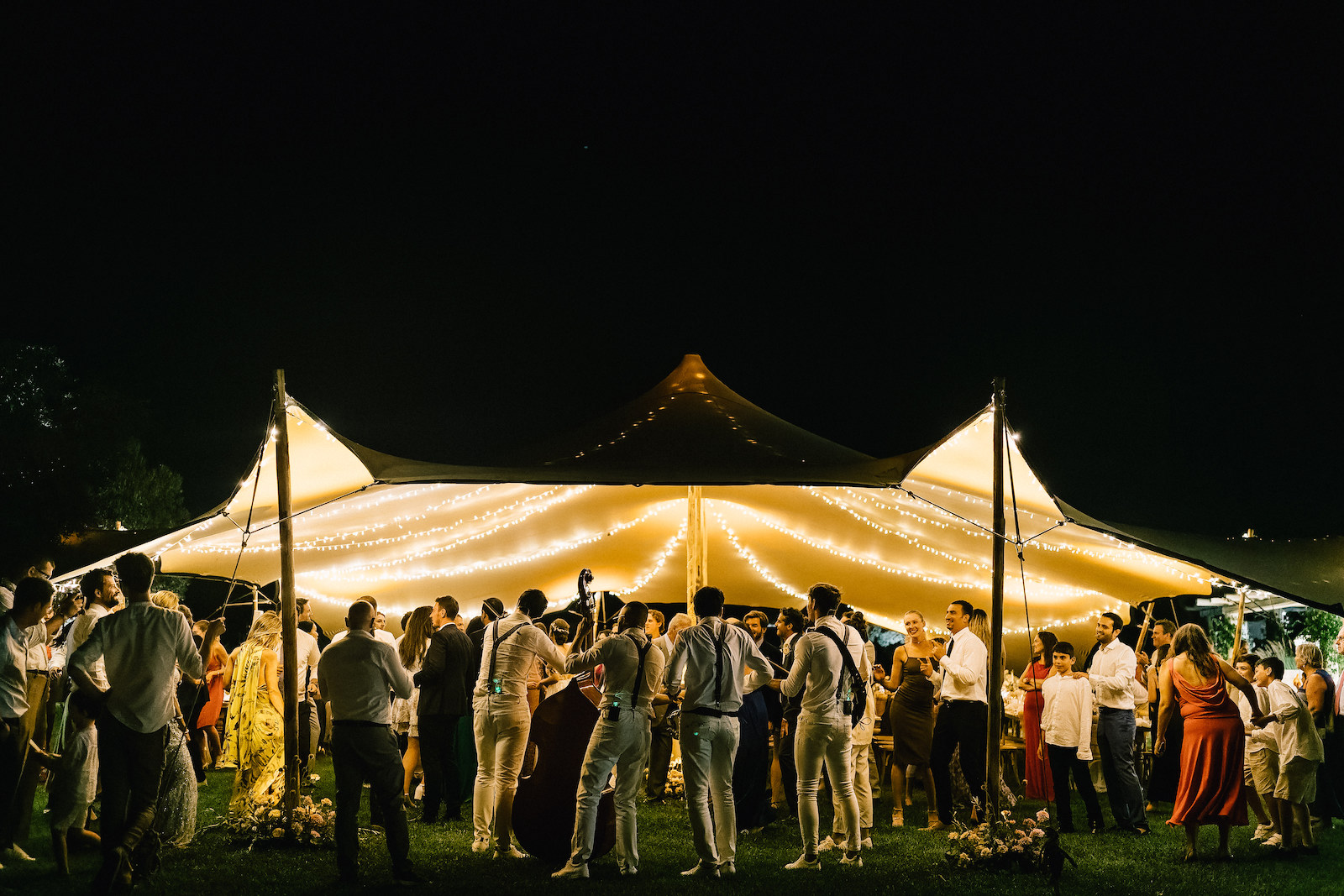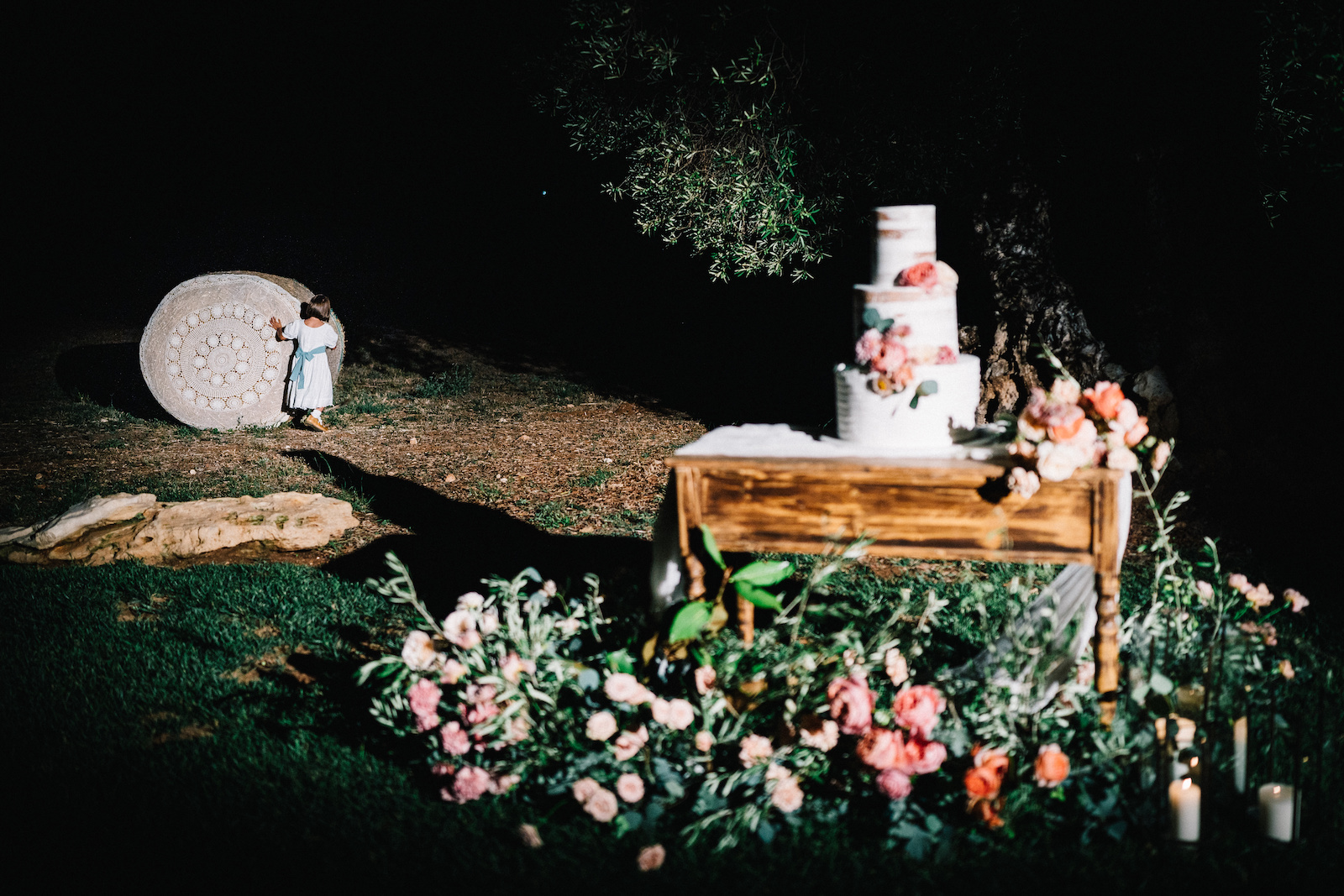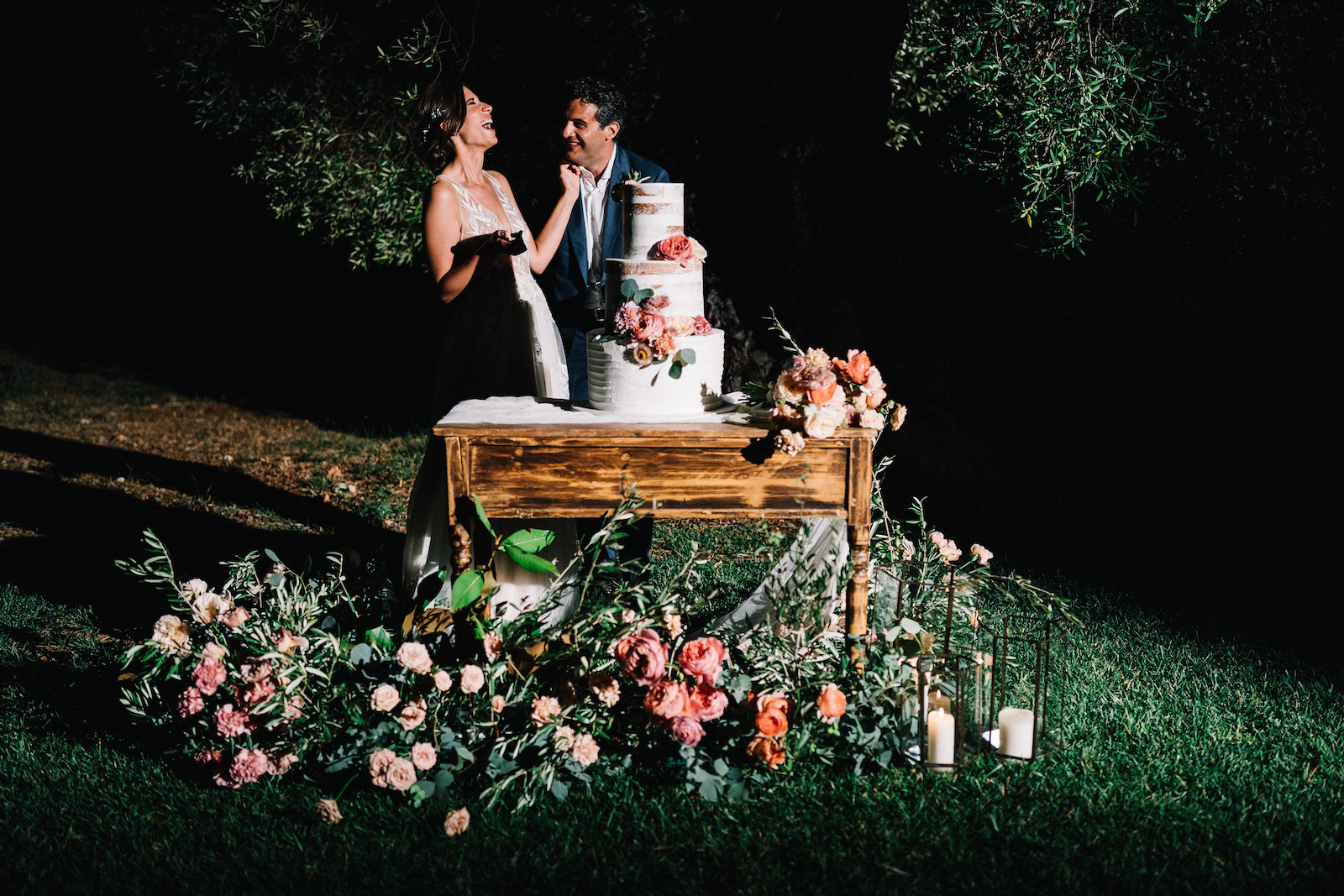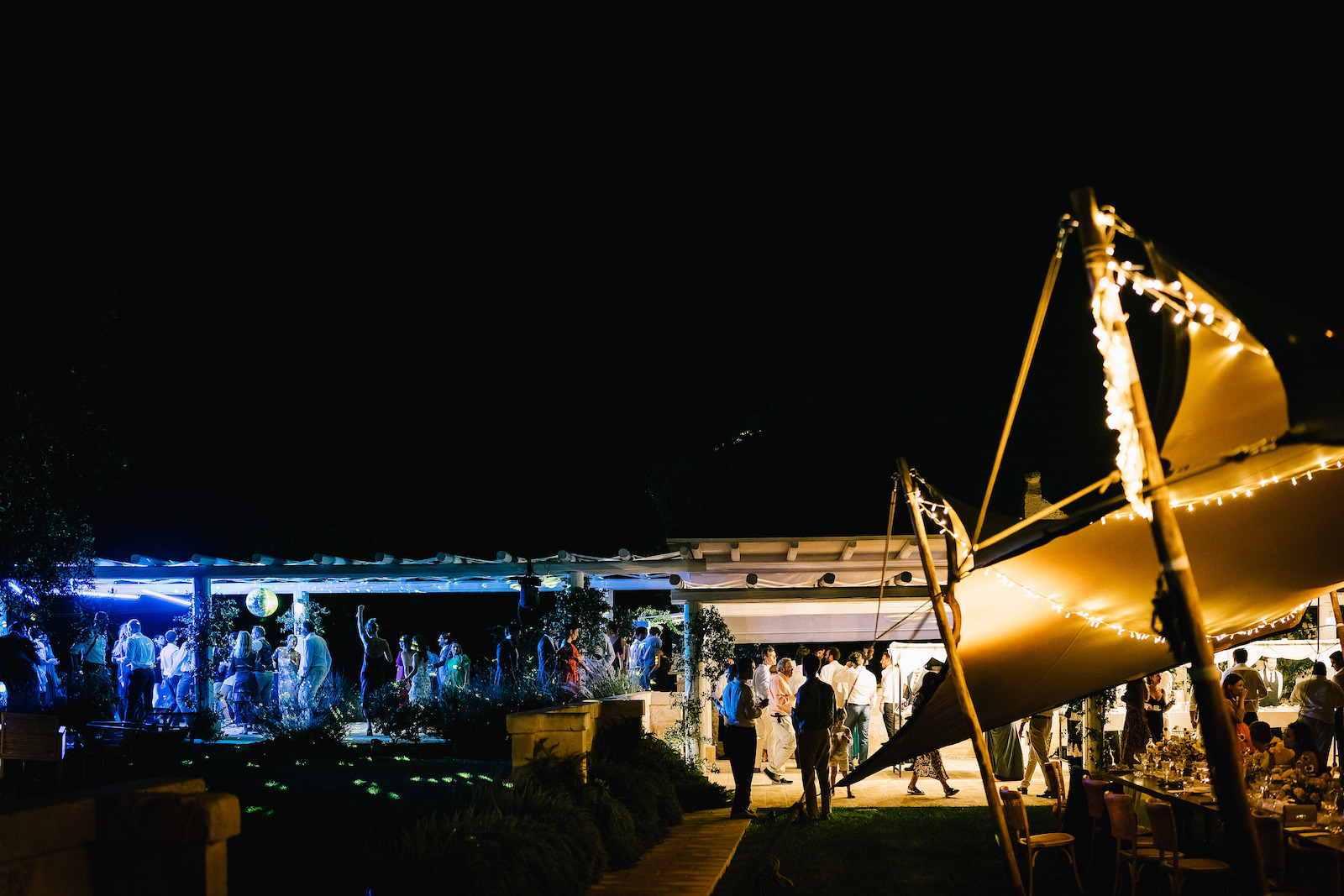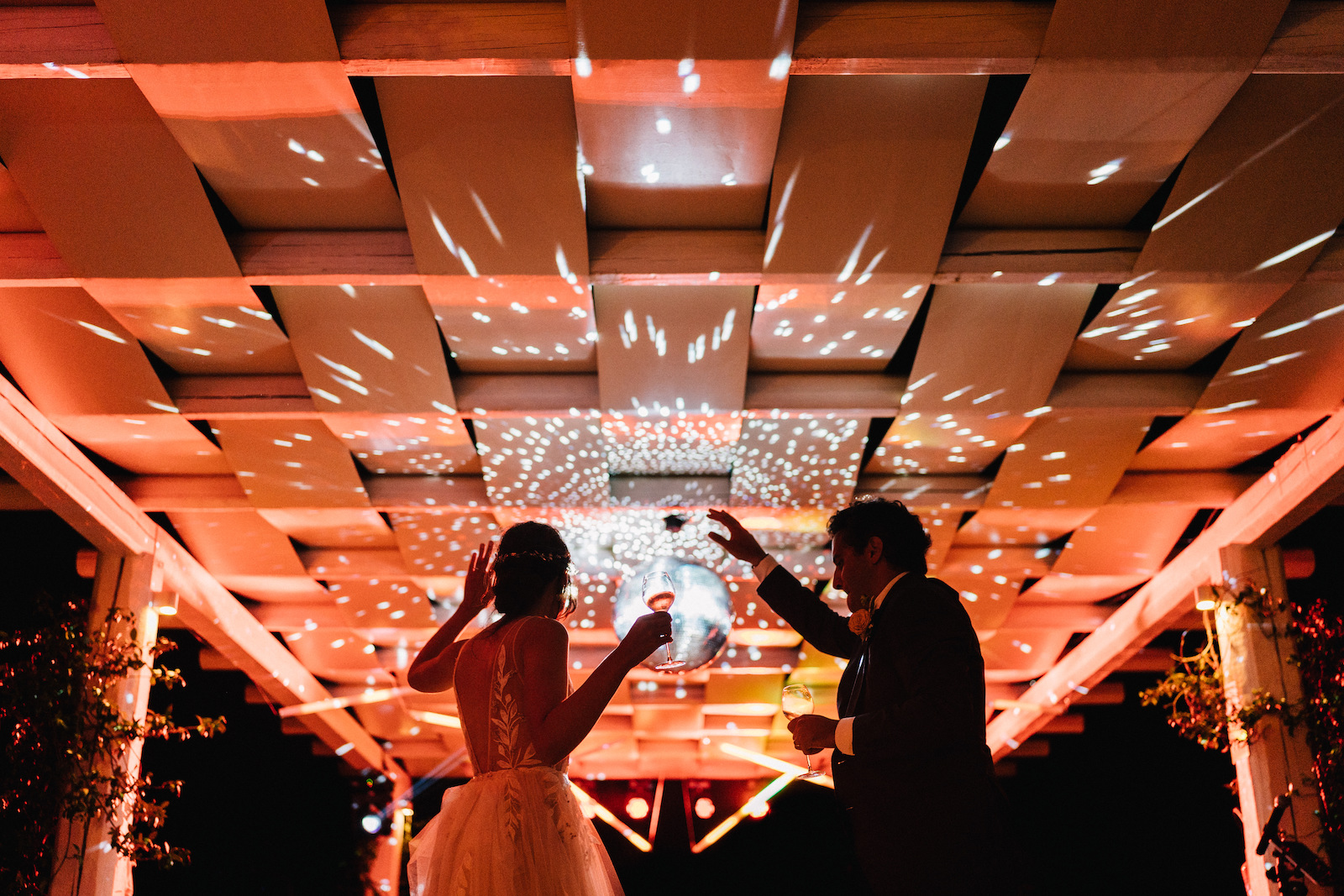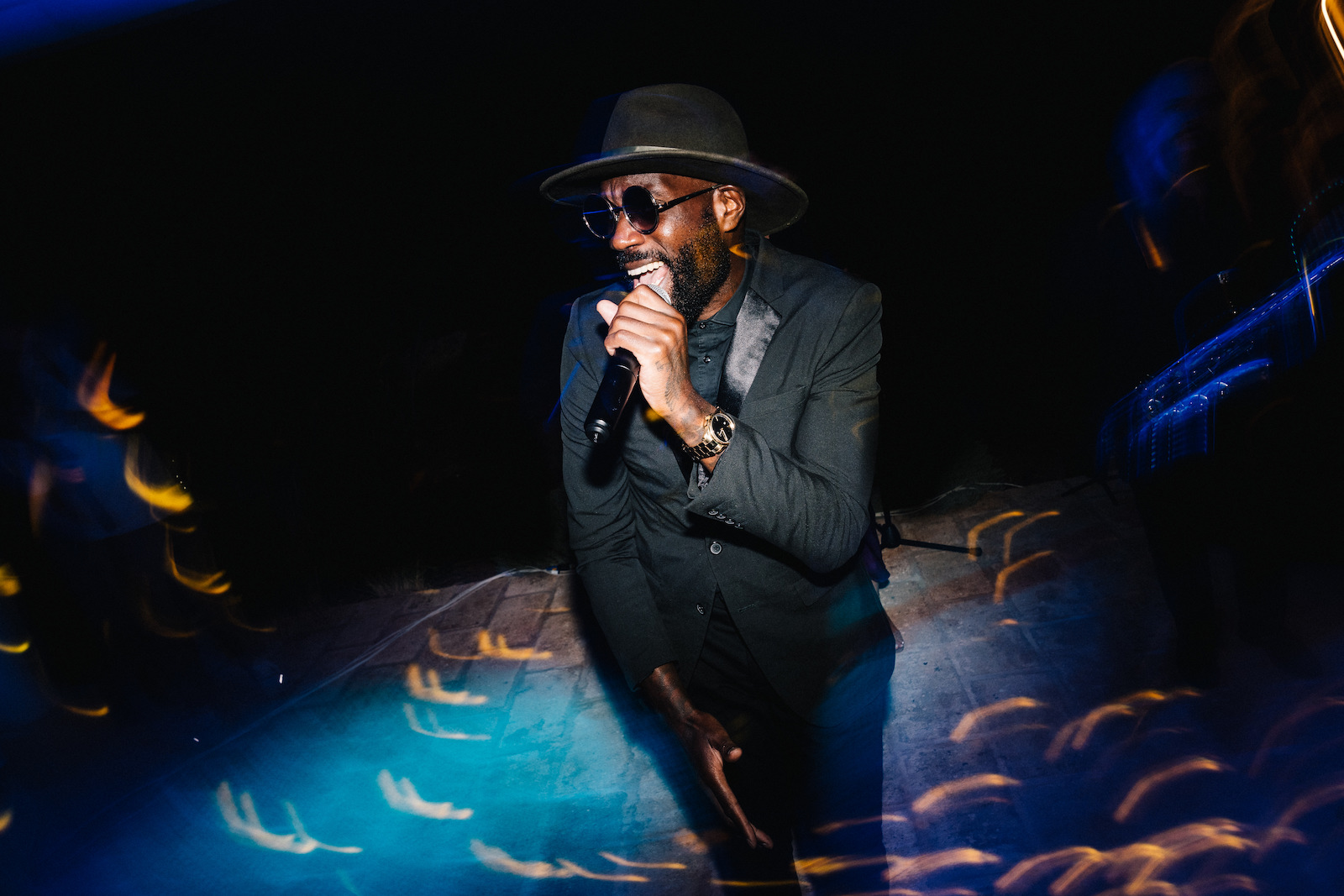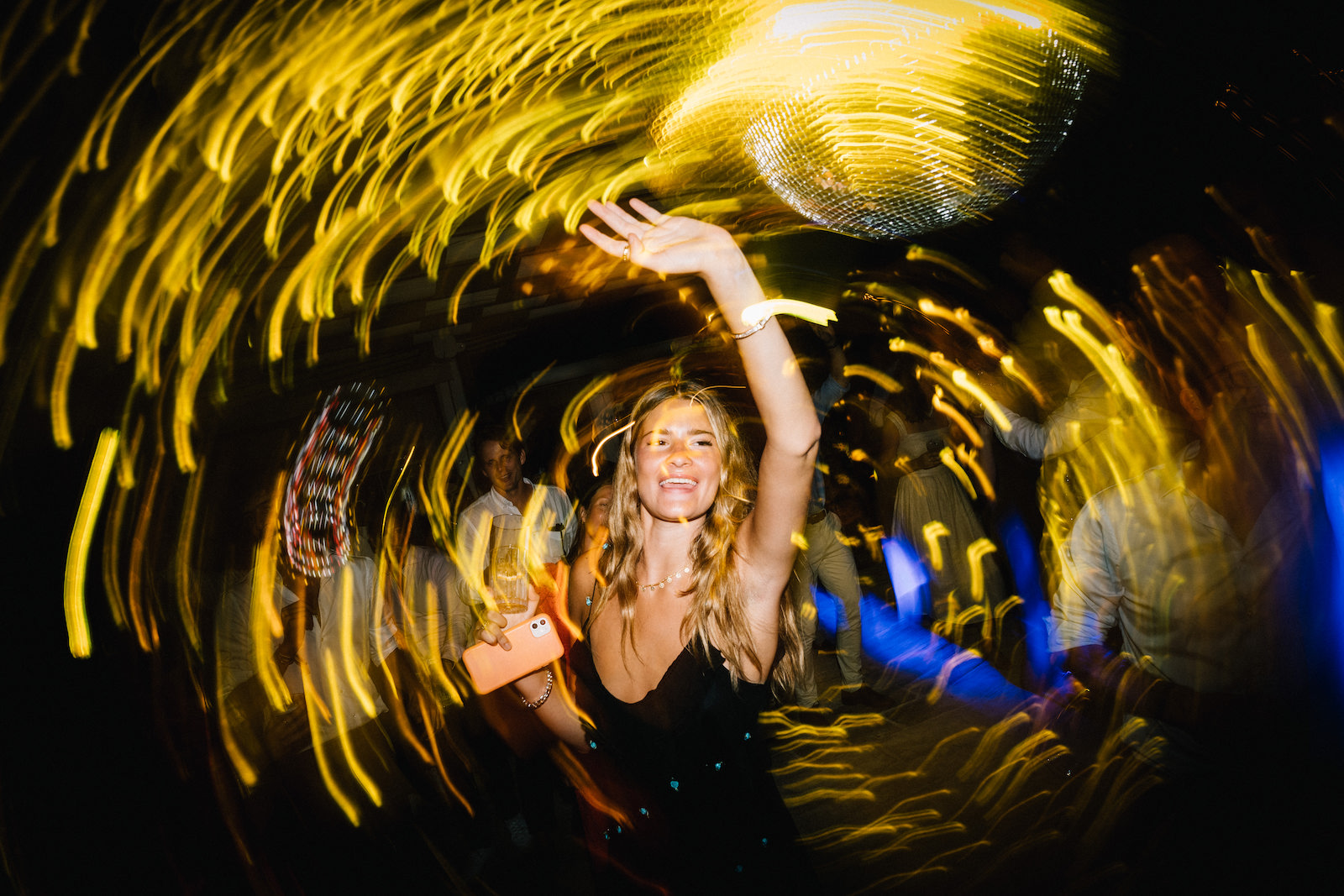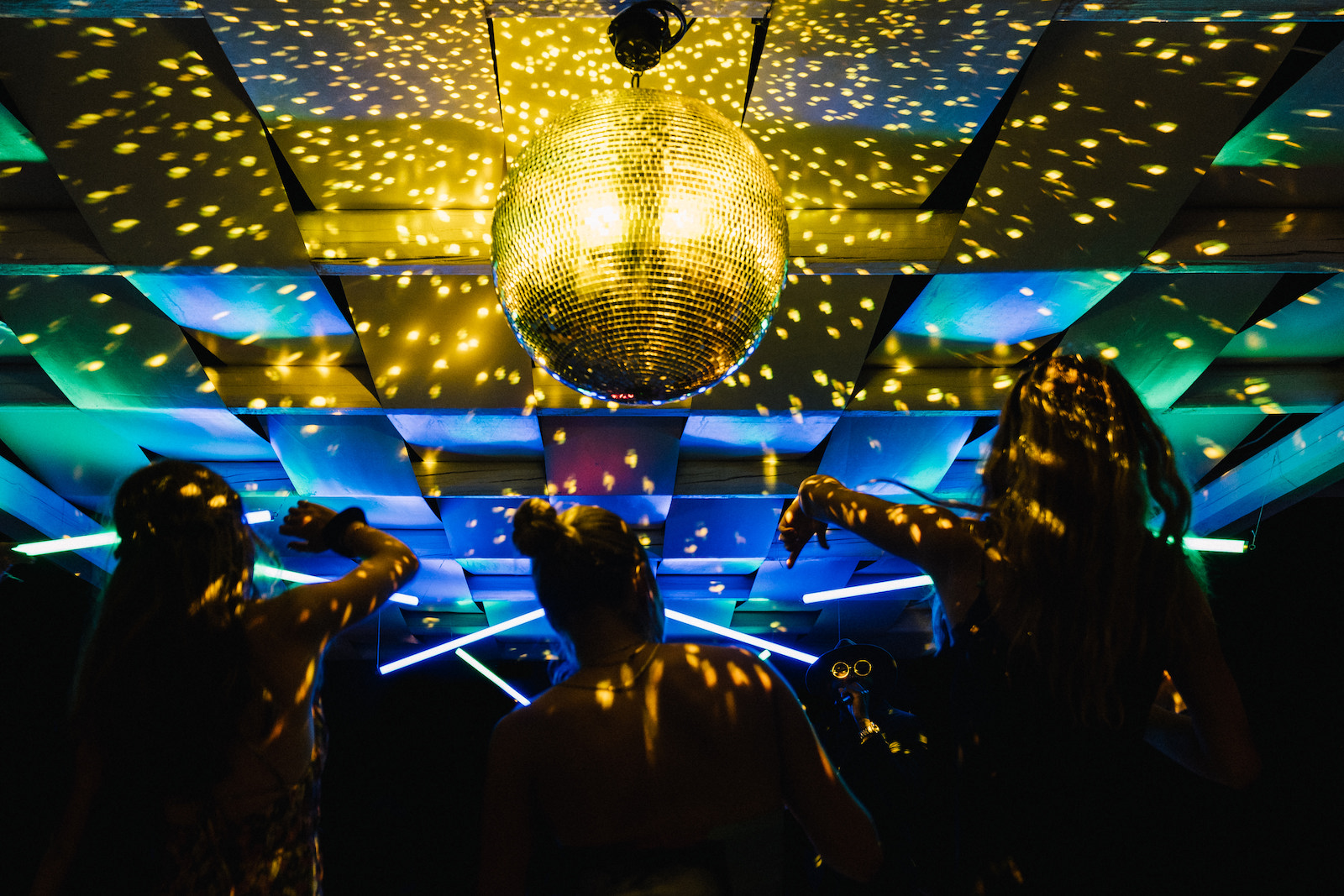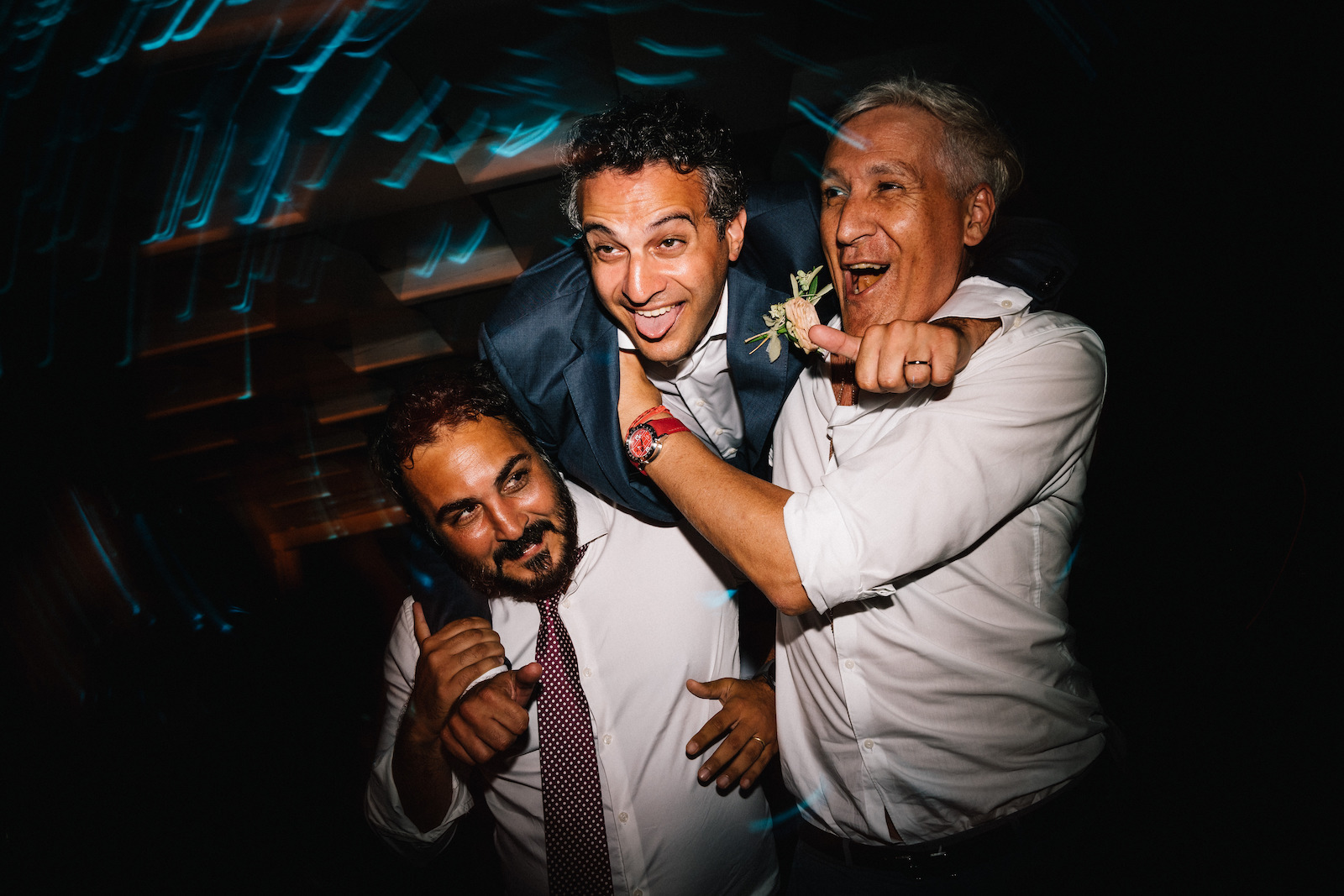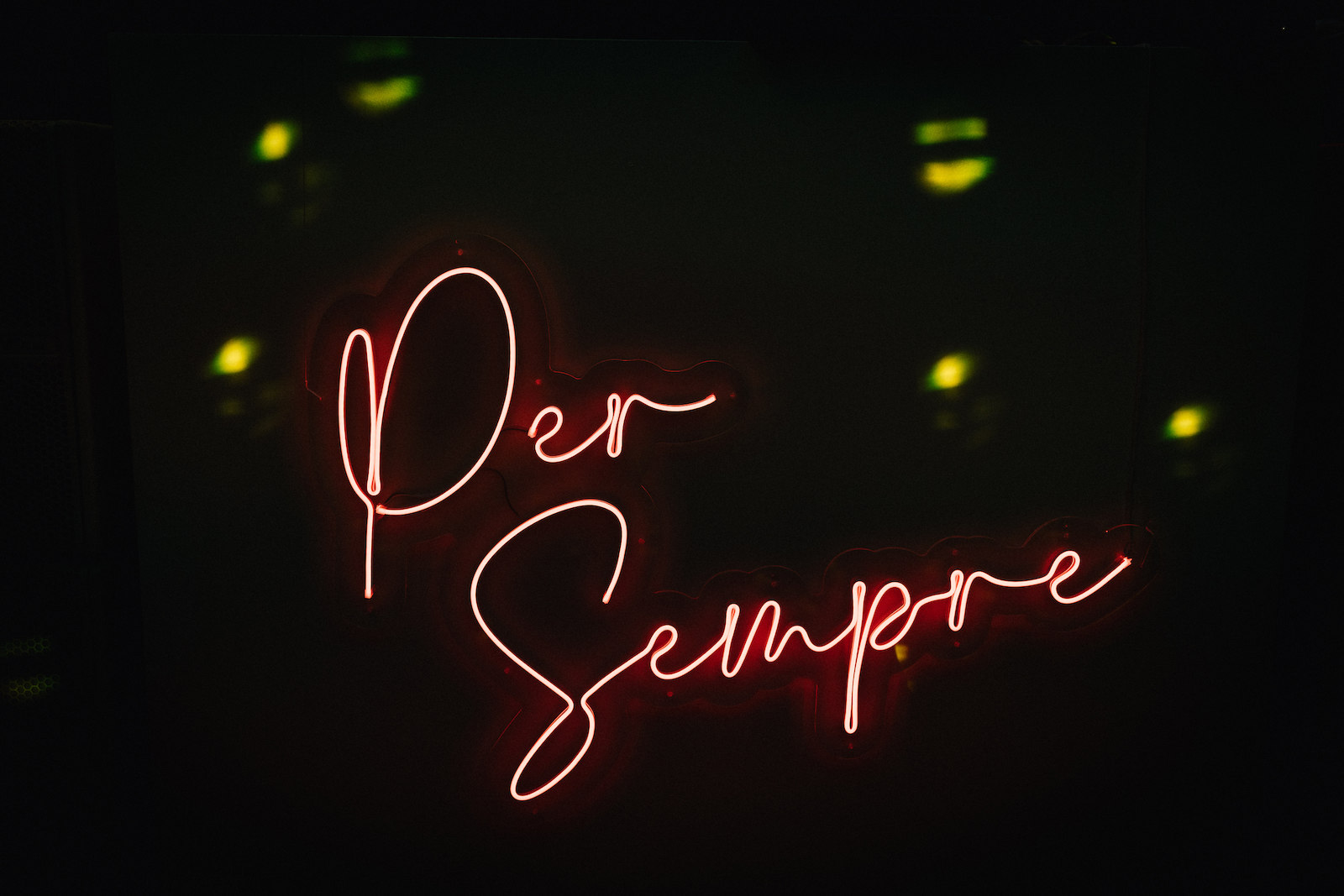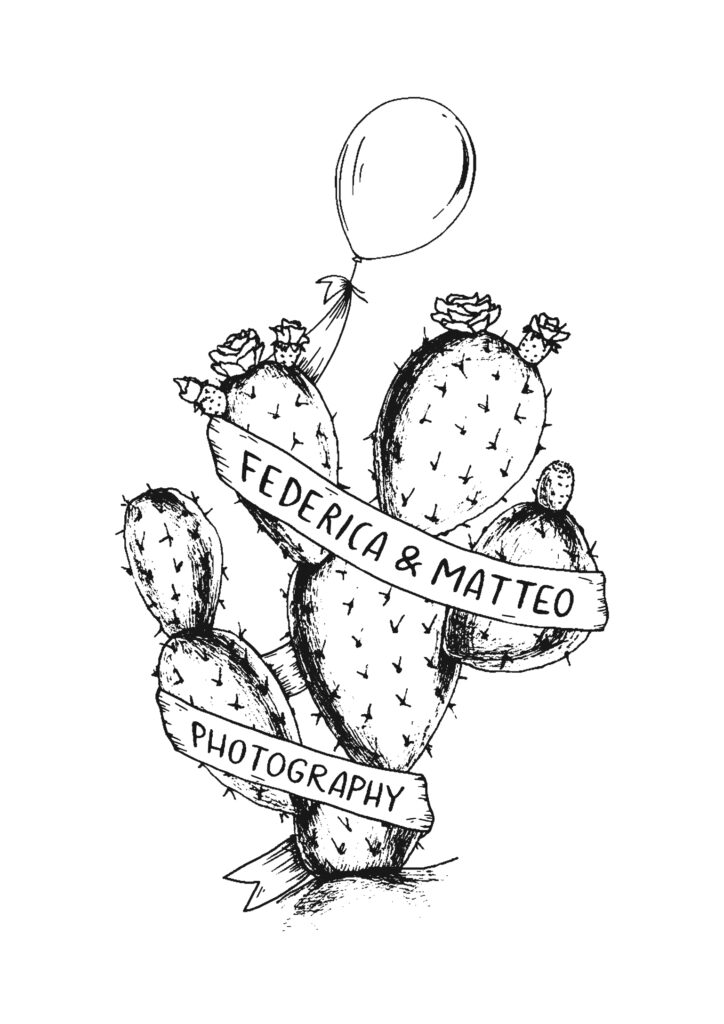 If you need information click on the button below
CREDITS
Photographers: Matteo Lomonte e Federica Ariemma
Videomakers: Fabio Stanzione
Venue: Masseria San Giovanni
Planning & Coordination: Ottone Weddings
Mua: Elio Vittore
Bride dress: Anna Kara
Flowers designer: Angelica Flowers addicted
Bride Shoes: Stuart Weizman
Catering: Rotondo Catering
Music wedding party: Pako Baldassarre
Welcome Party:
Venue welcome party: Masseria Borgo Ritella
Track Food:
Assassina Bari
Music: Terraross