Wedding during Covid 19 – 17th October 2020.
Two days before their wedding, after having already postponed their wedding in the first lockdown, Laura and Antonio announced the news of a new DPCM. It is forbidden to celebrate with more than thirty people! This meant rescheduling everything and this time in just 2 days.
In just a few hours they had to make important decisions, remaining firmly convinced that they still wanted to get married, albeit with fewer guests. Despite this, they wanted the party they deserved and managed to organize it anyway.
30 guests for lunch, 30 for dinner.
Few? No, if the people you surround yourself with are the true affections, the people who really care about you and participate in your big day.
We had to work for 20h, it was hard, we were exhausted, it rained and it was cold but we felt part of that crazy party. Indeed of those parties, of two cake cuts, two first dances, a lunch and a dinner, all repeated twice with 30 different people.
Conclusion? We returned home late at night after an hour's drive but full of adrenaline, happy and satisfied to have contributed, despite everything, to making a wonderful day that contrary to all that could be expected, even with a few close friends, was a beautiful party.
The result is a particular work, certainly unique of its kind and testimony of a historical era that we are passing through.
Wedding during Covid 19? Yes you can!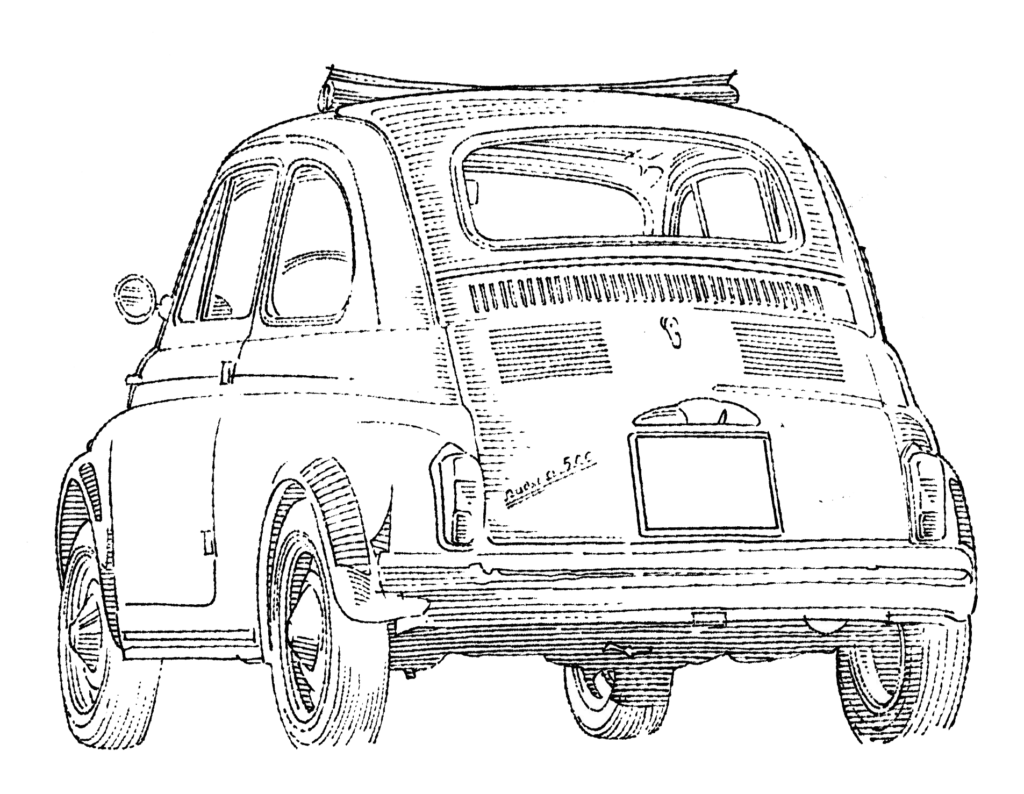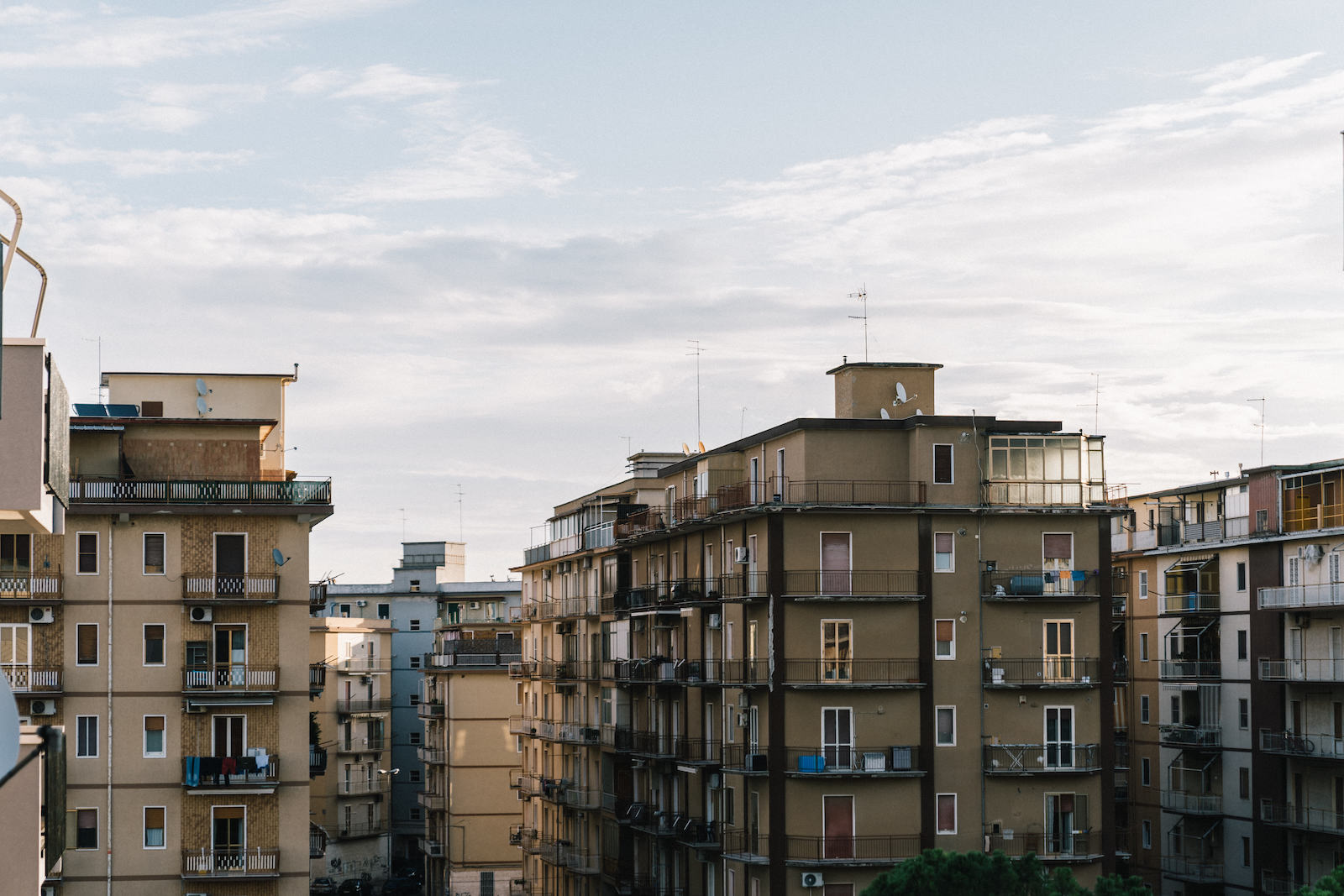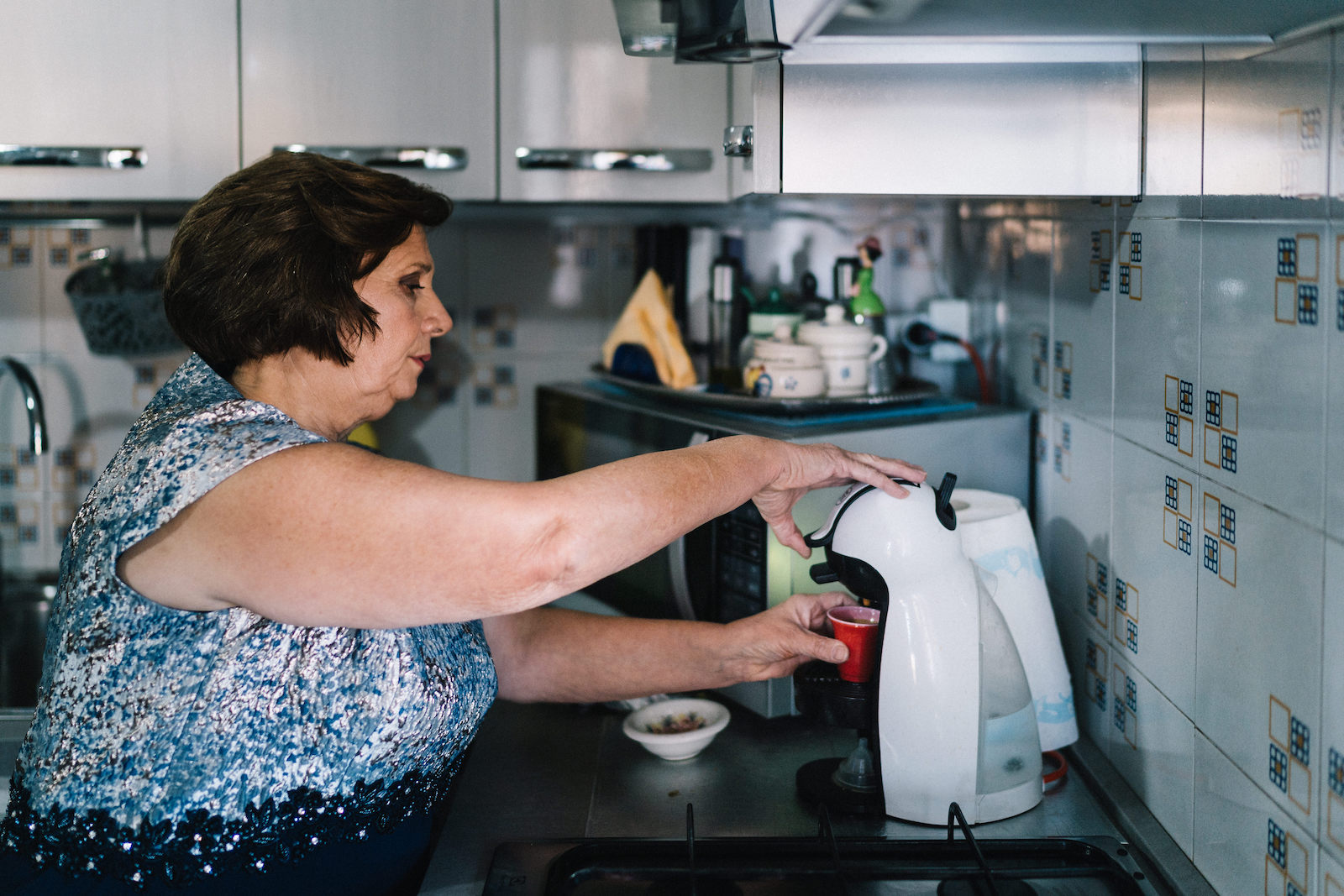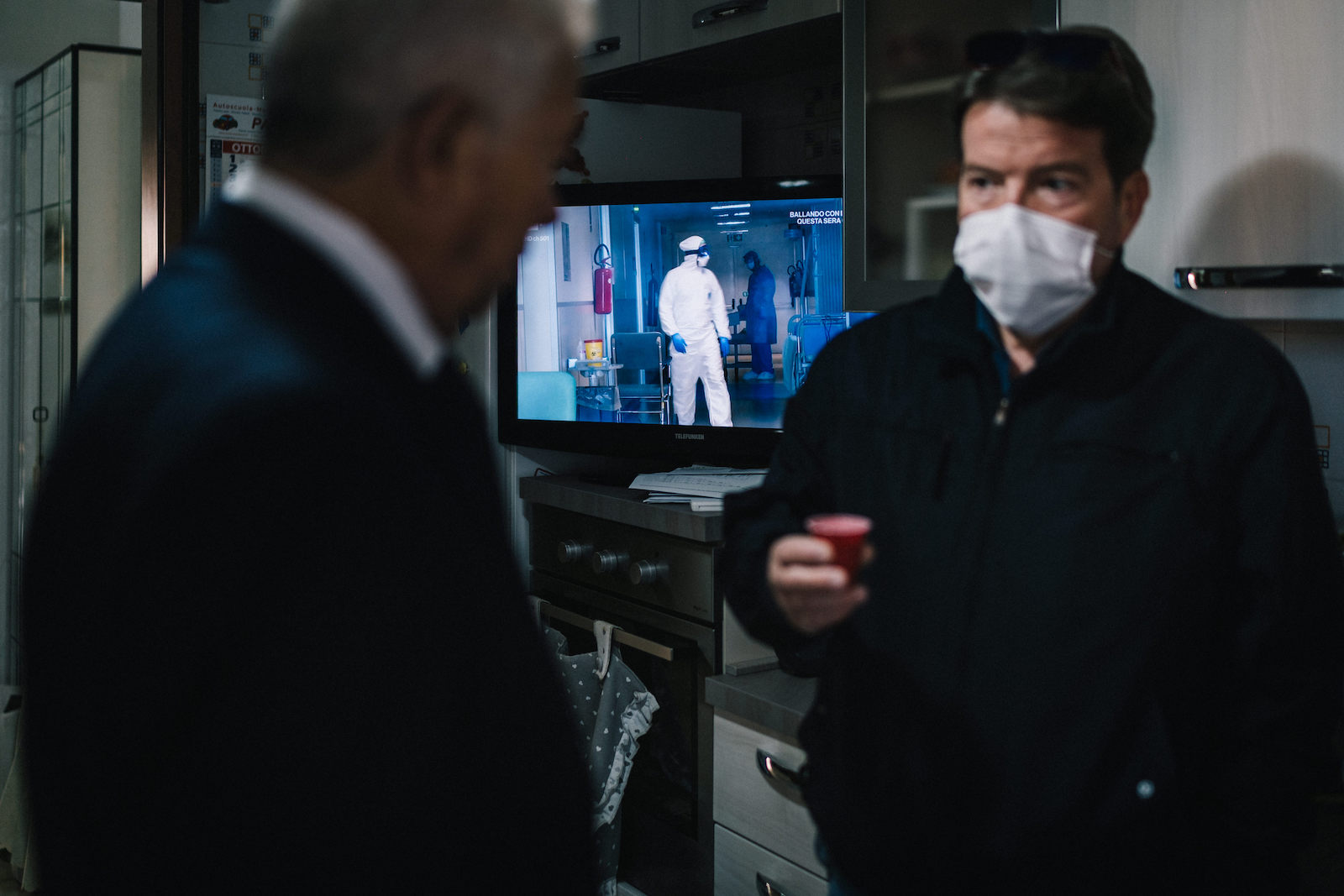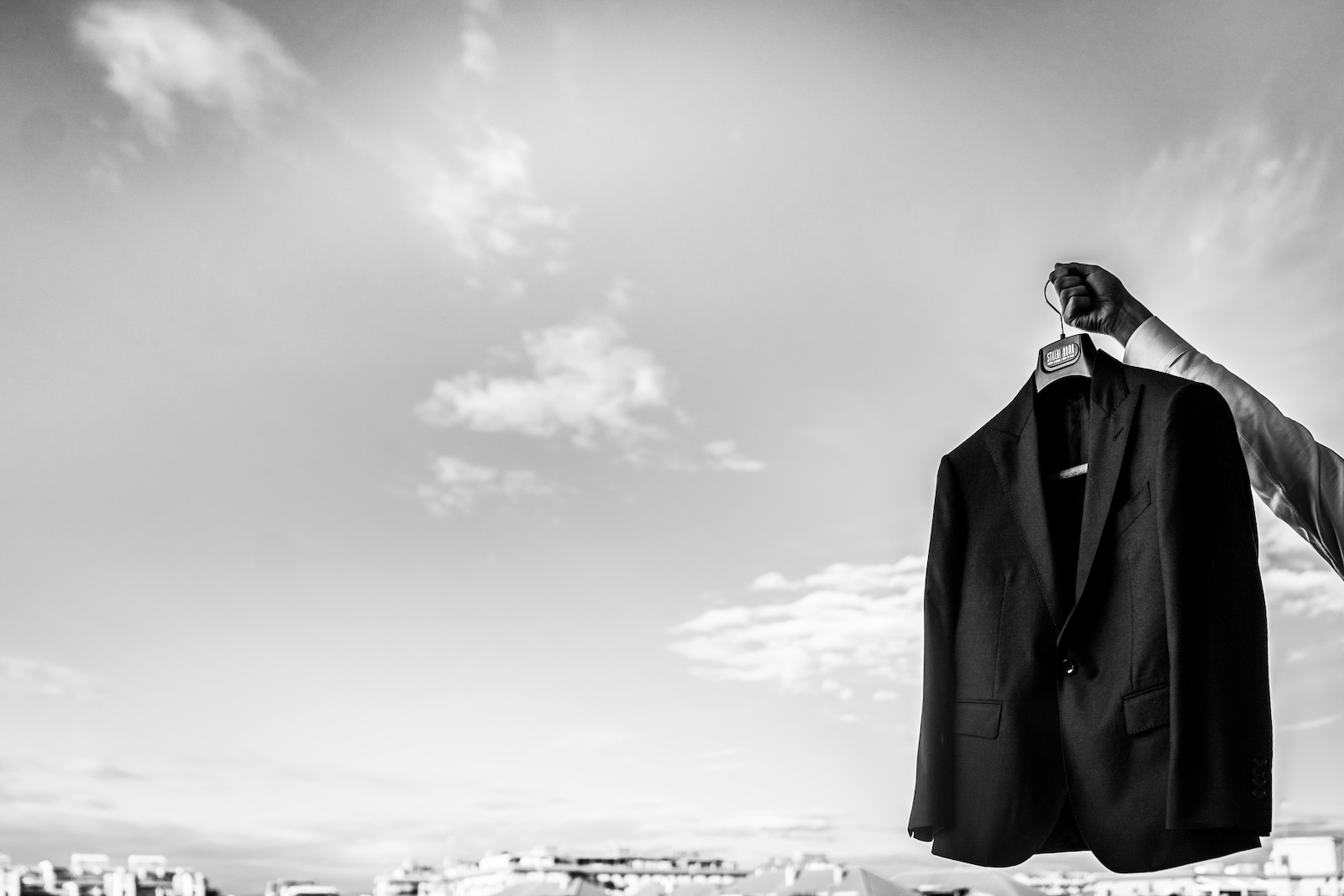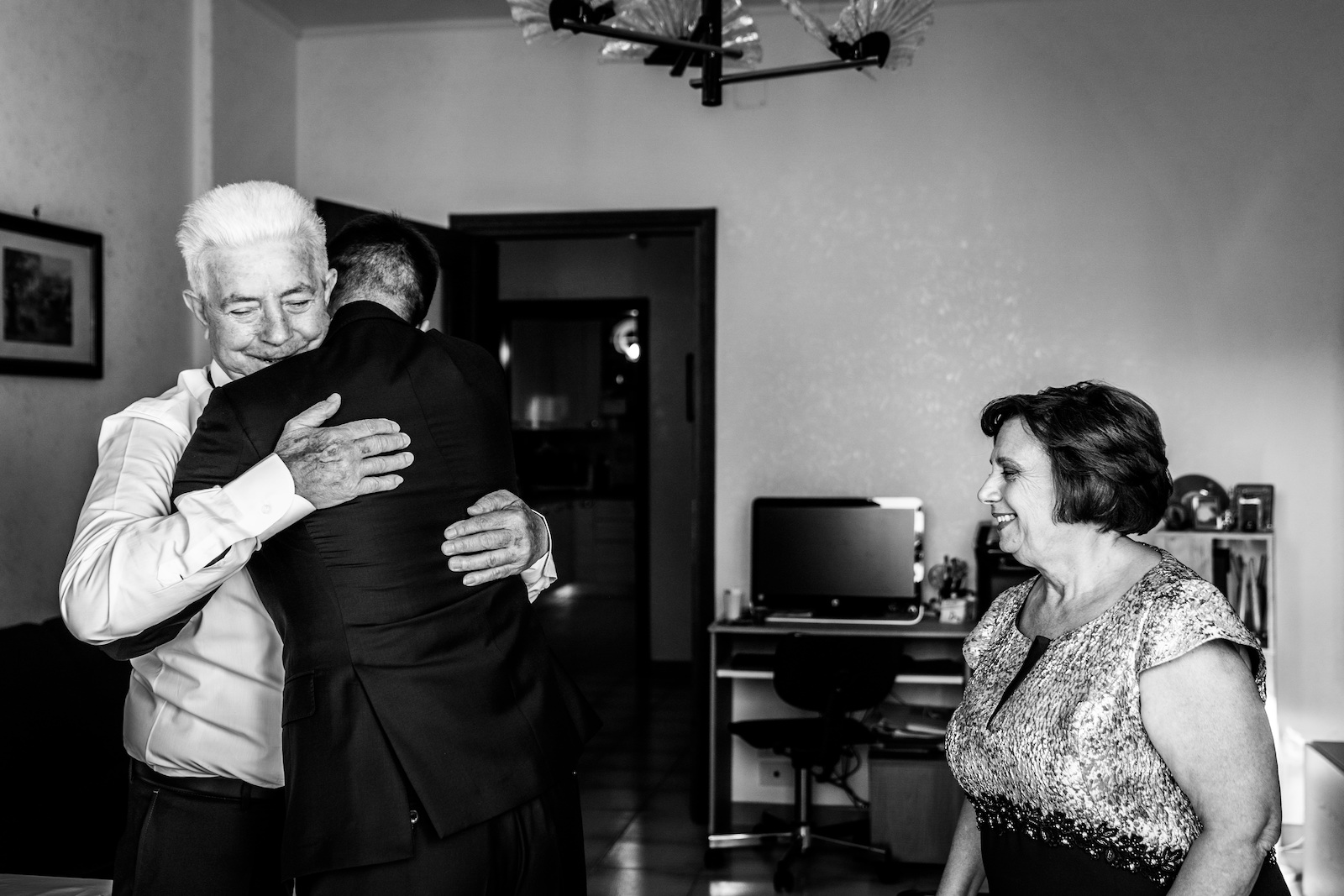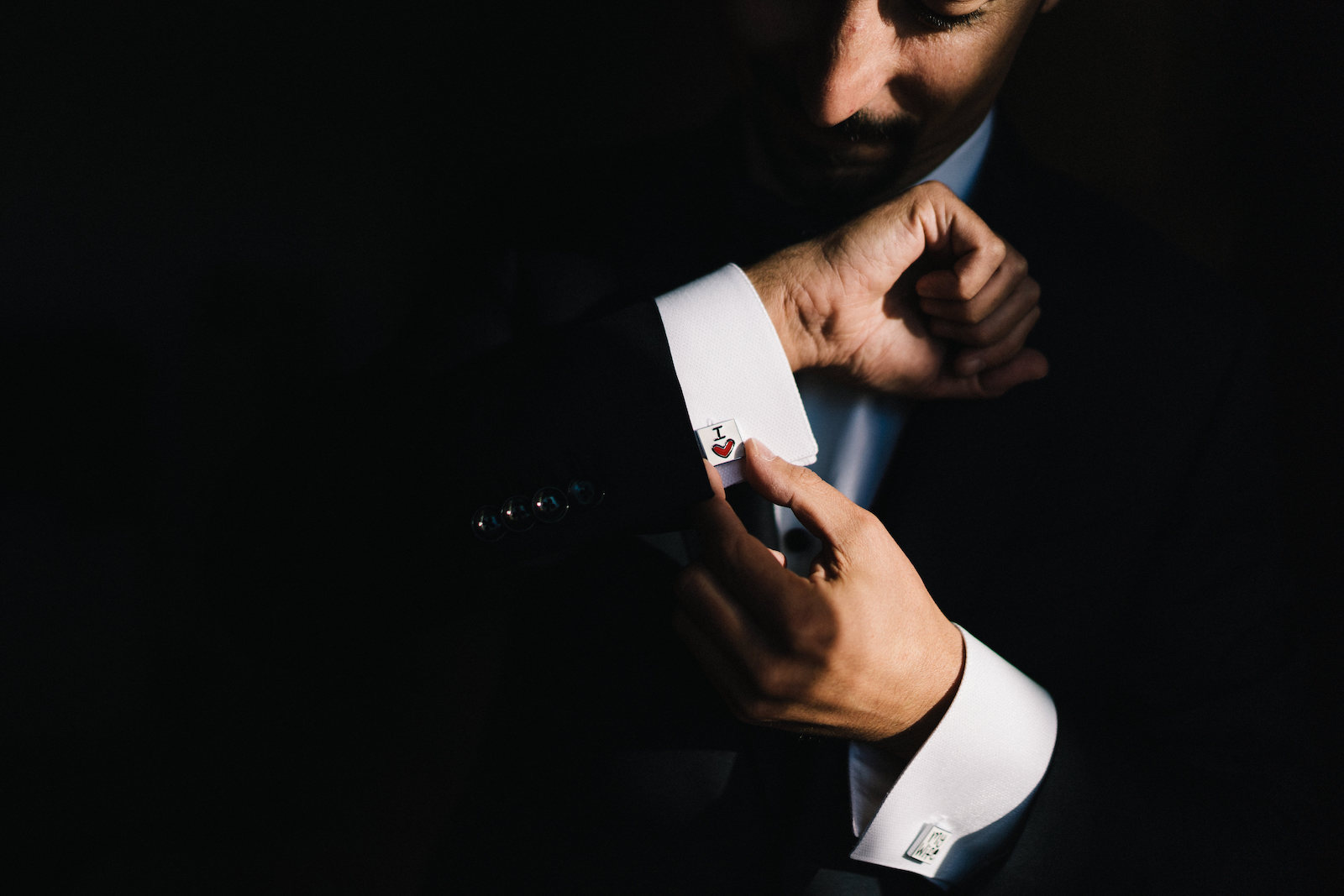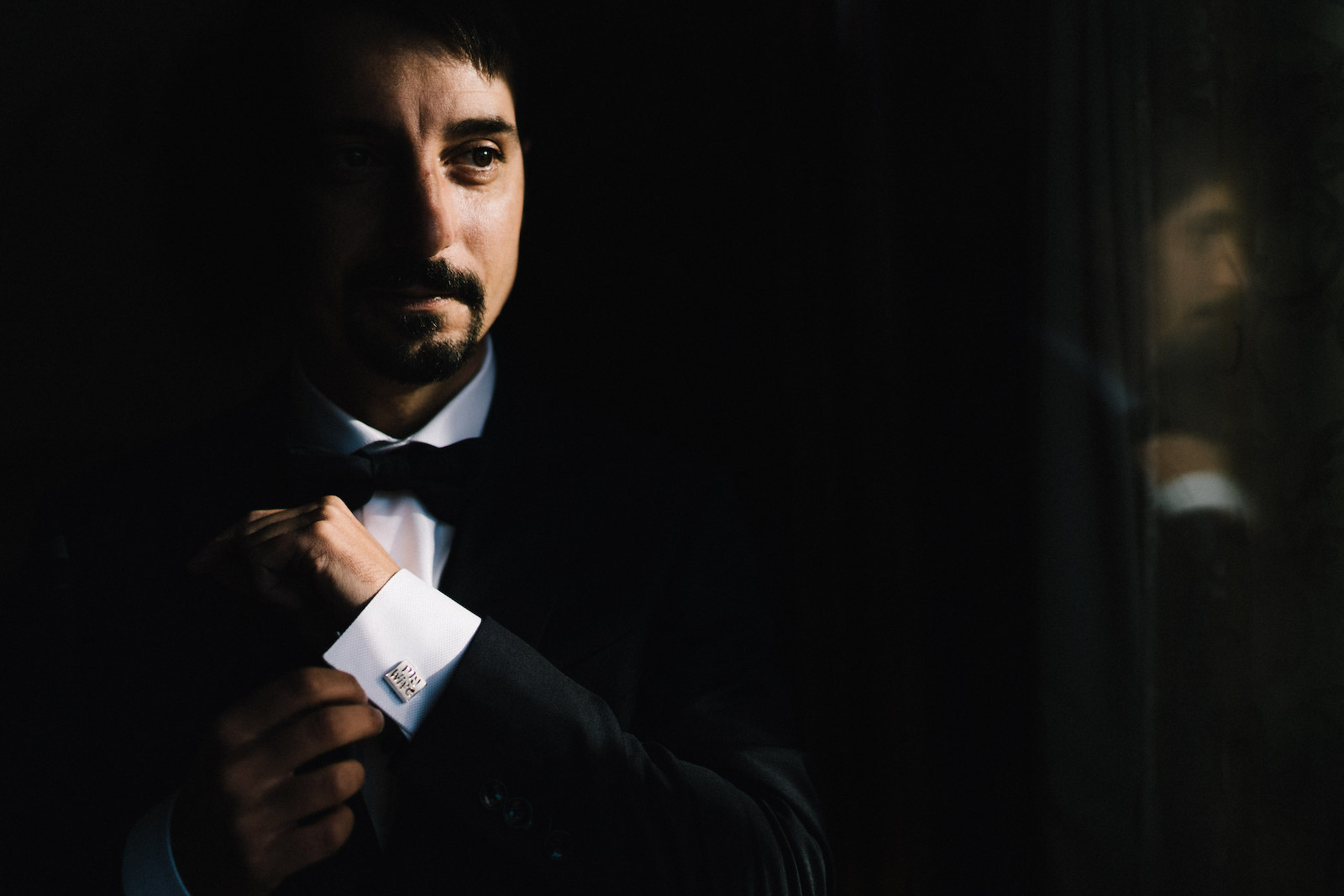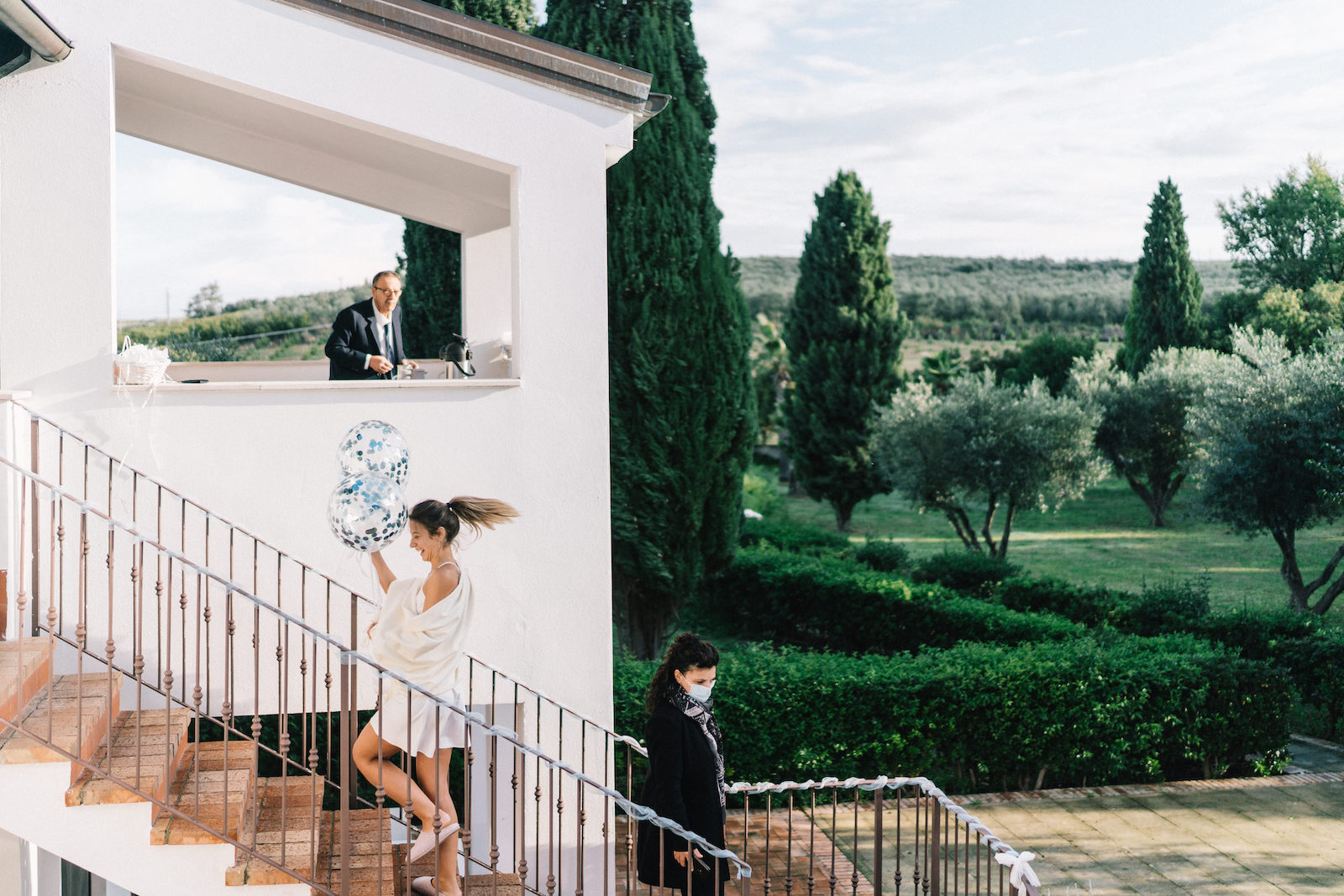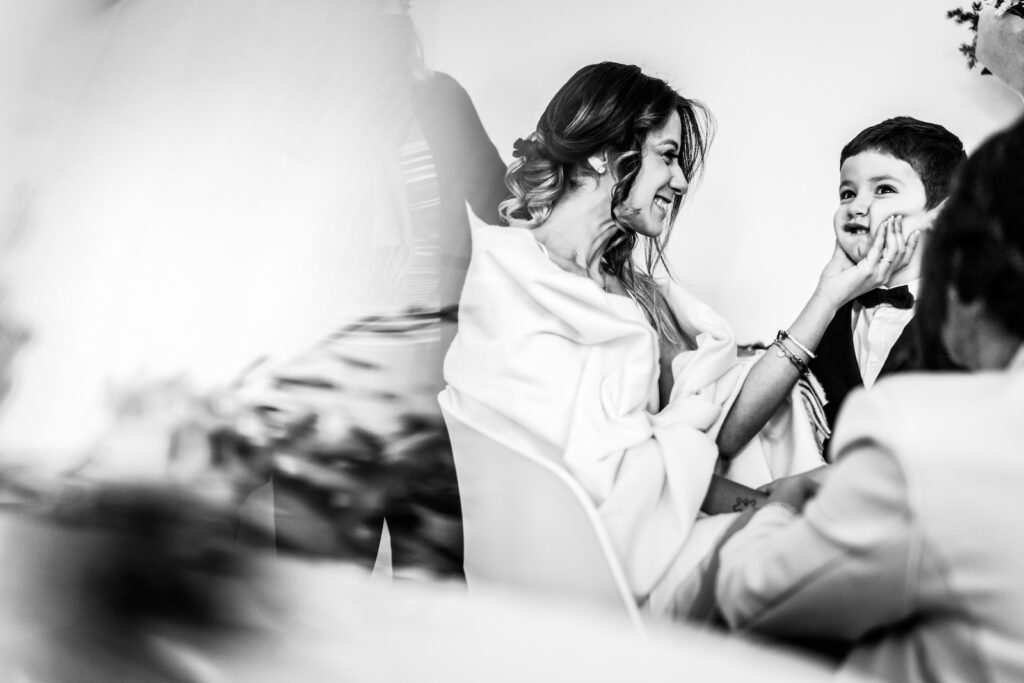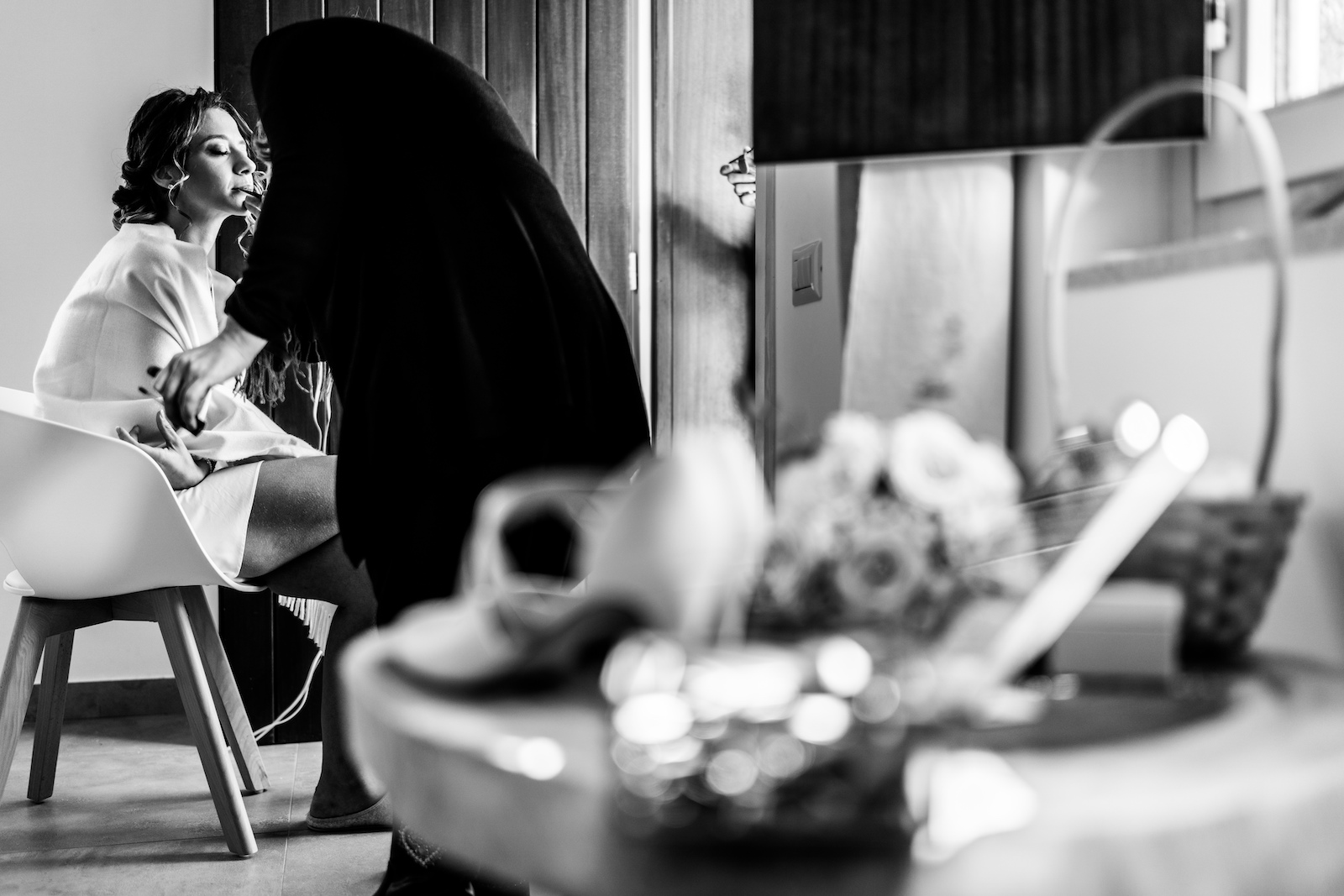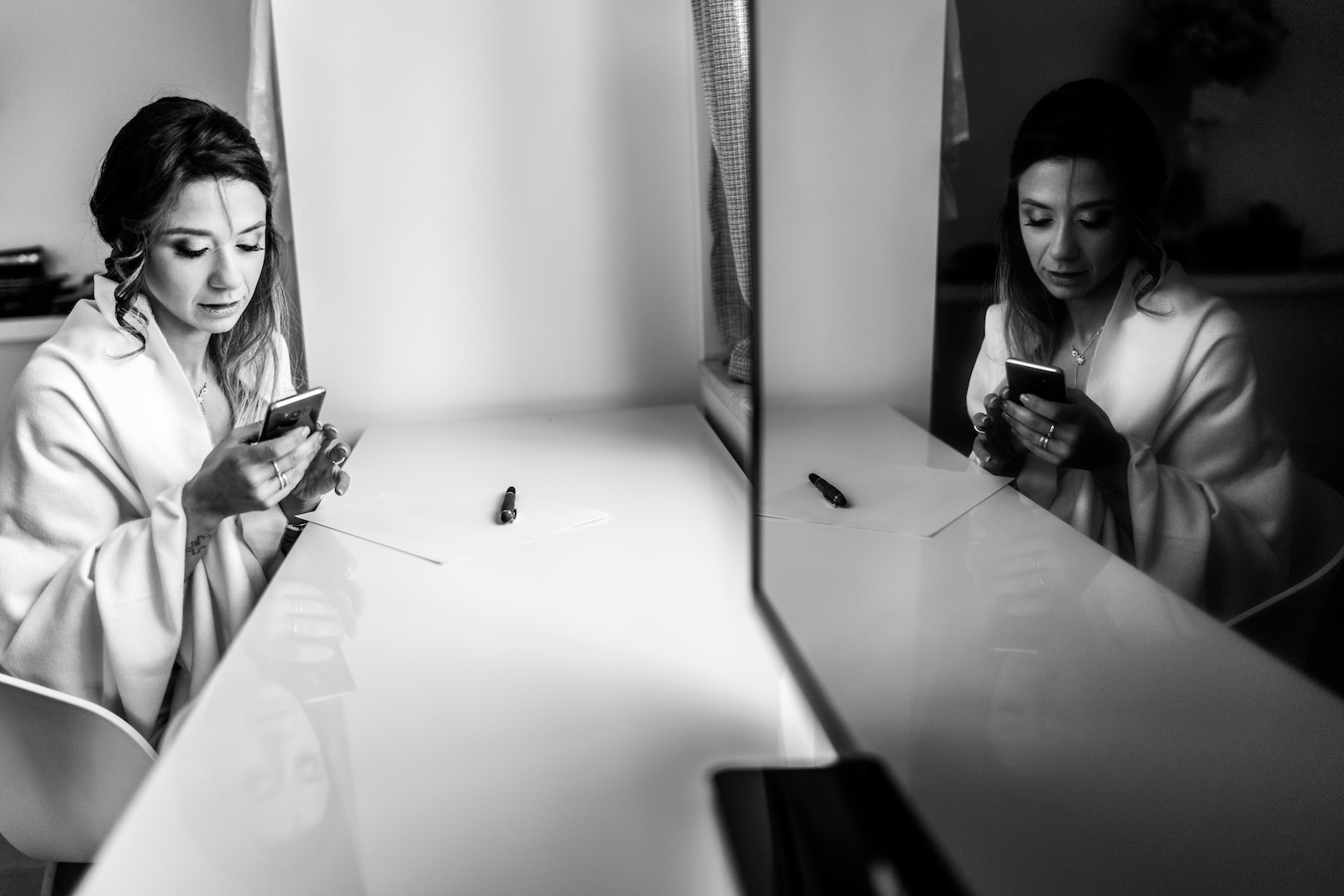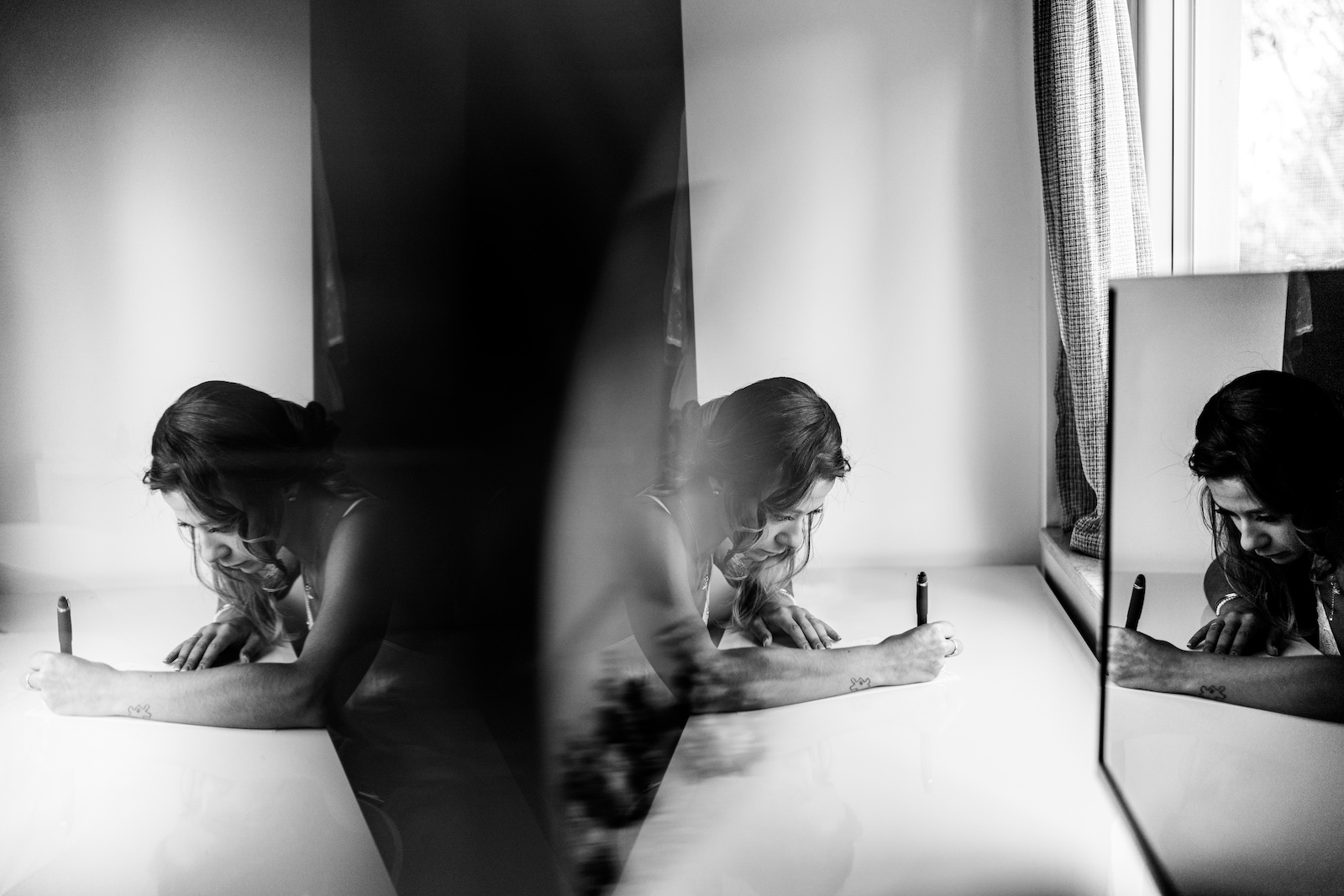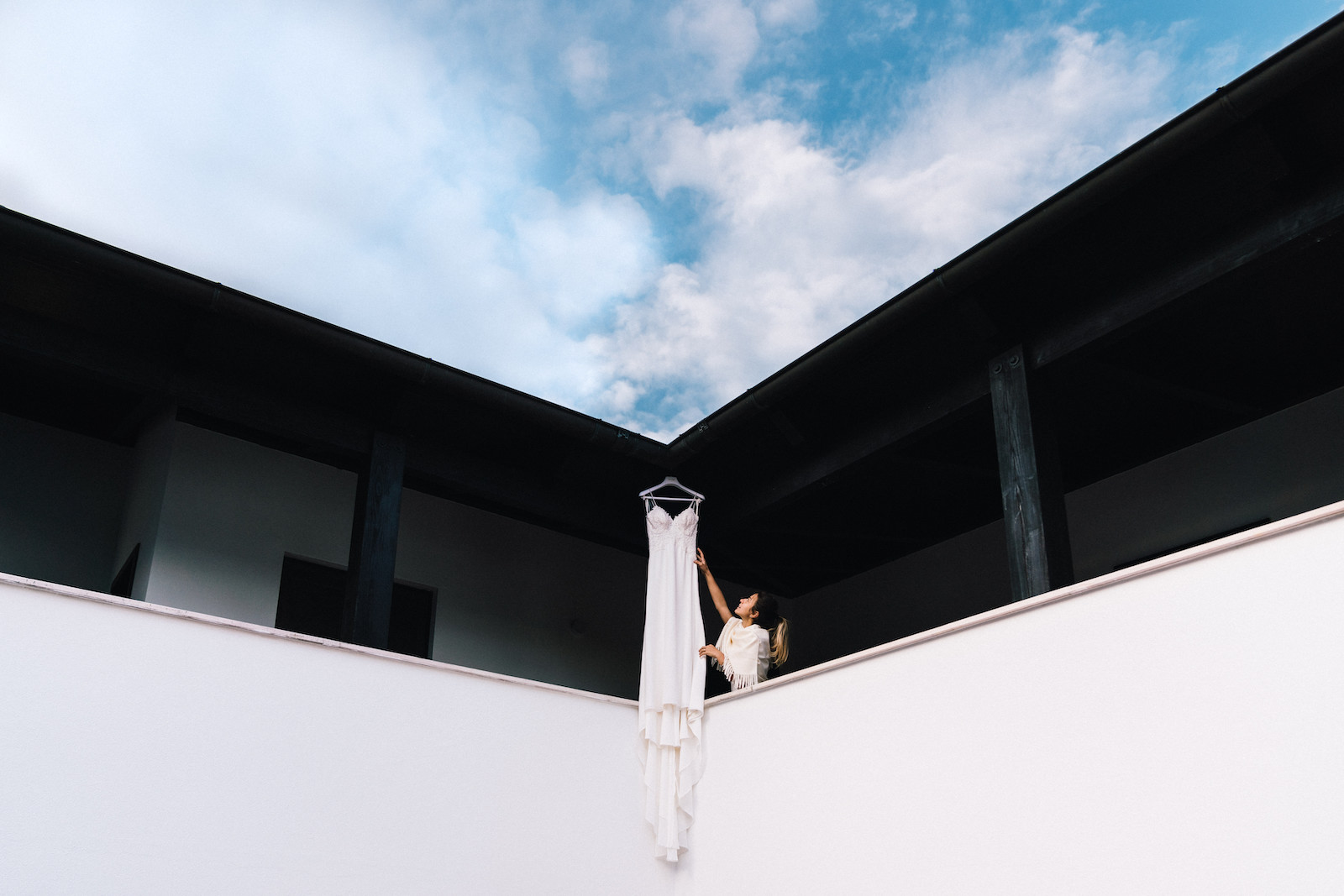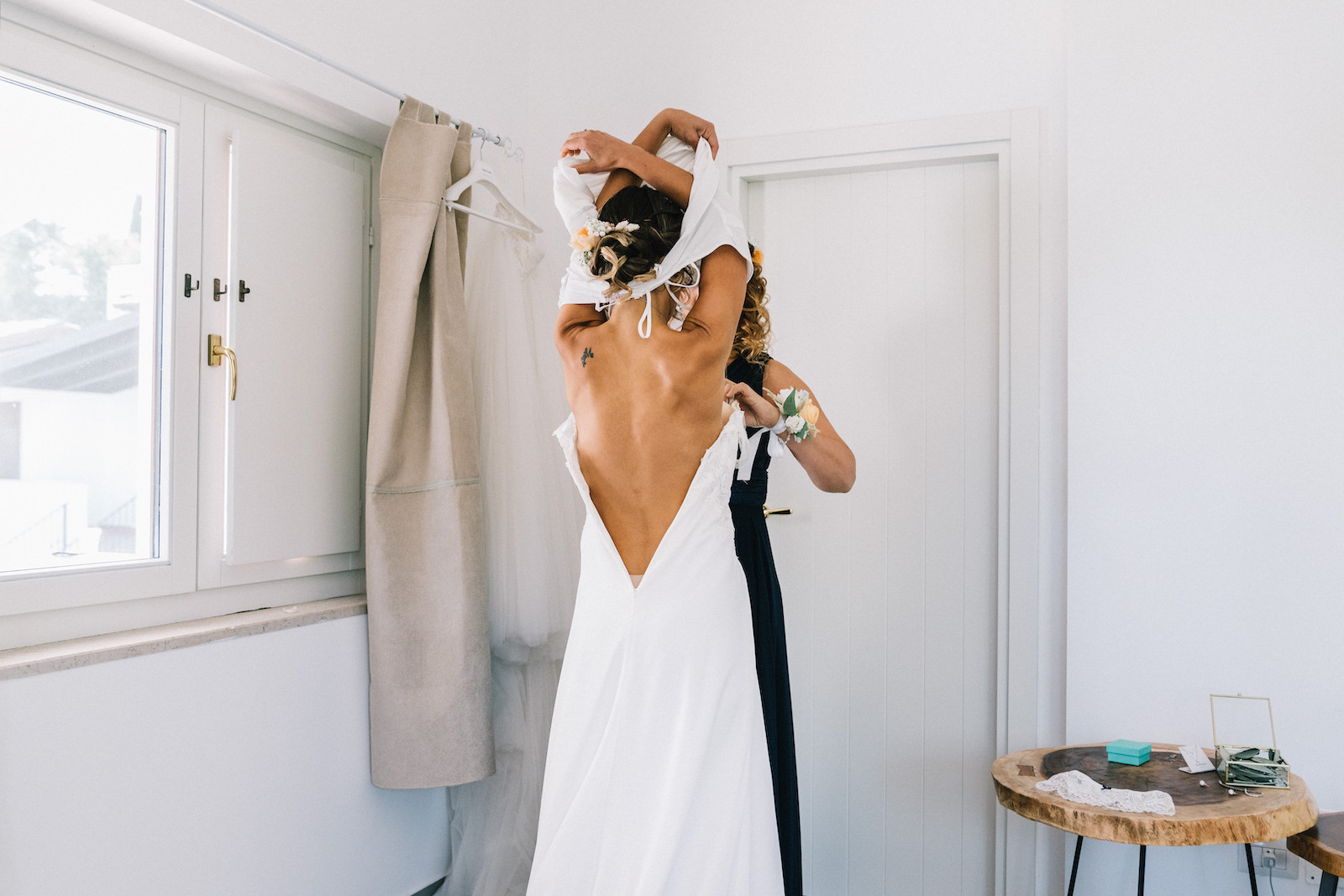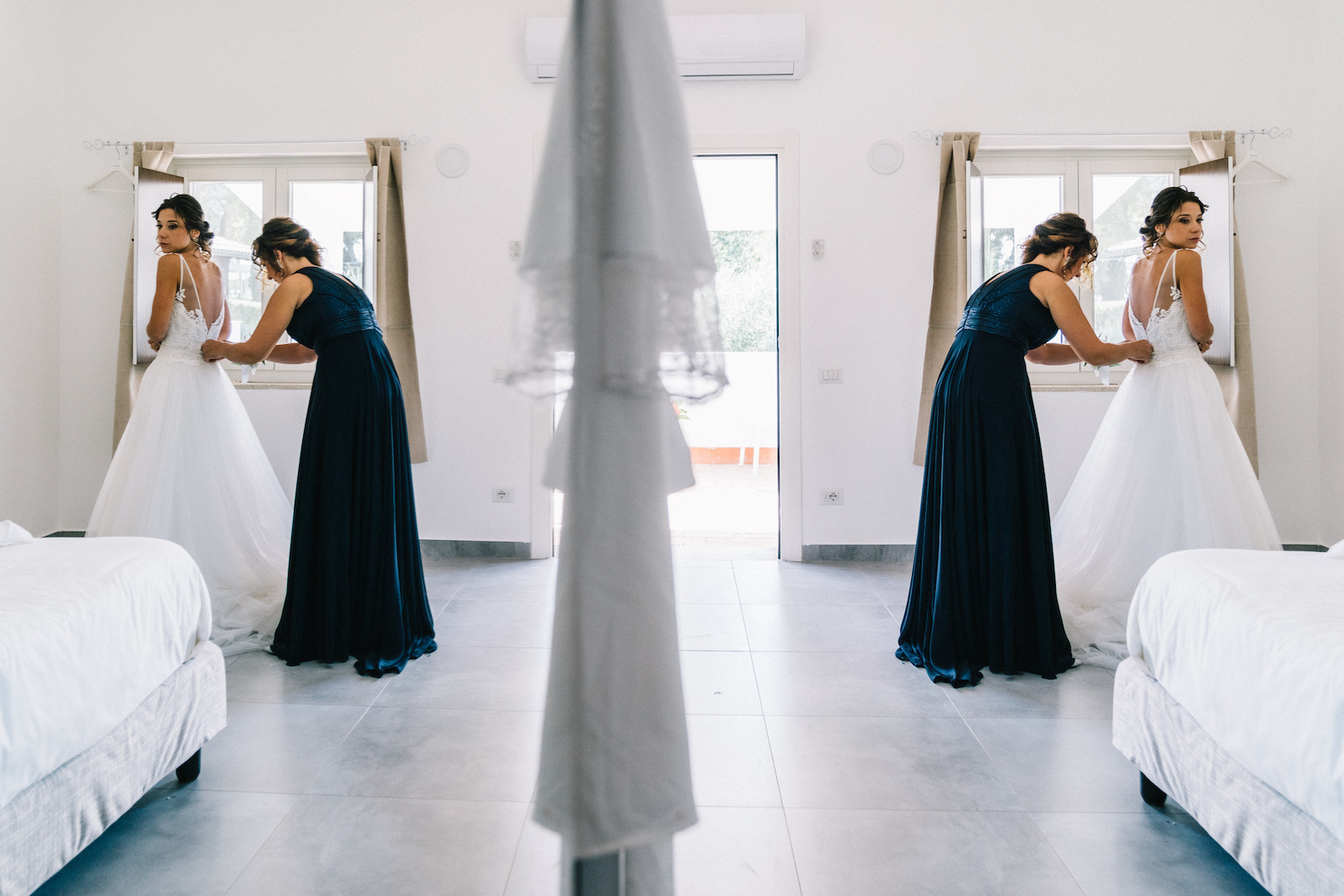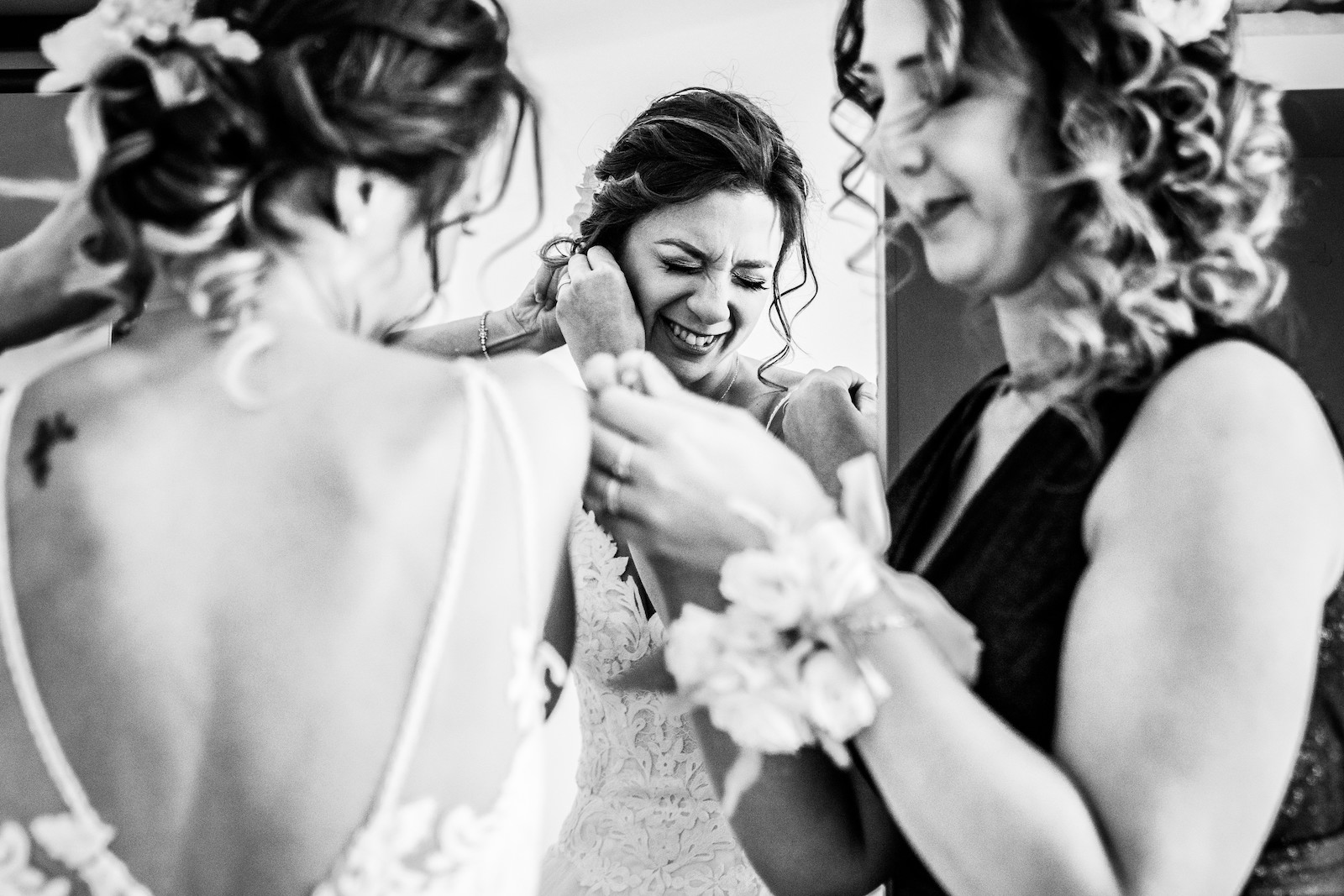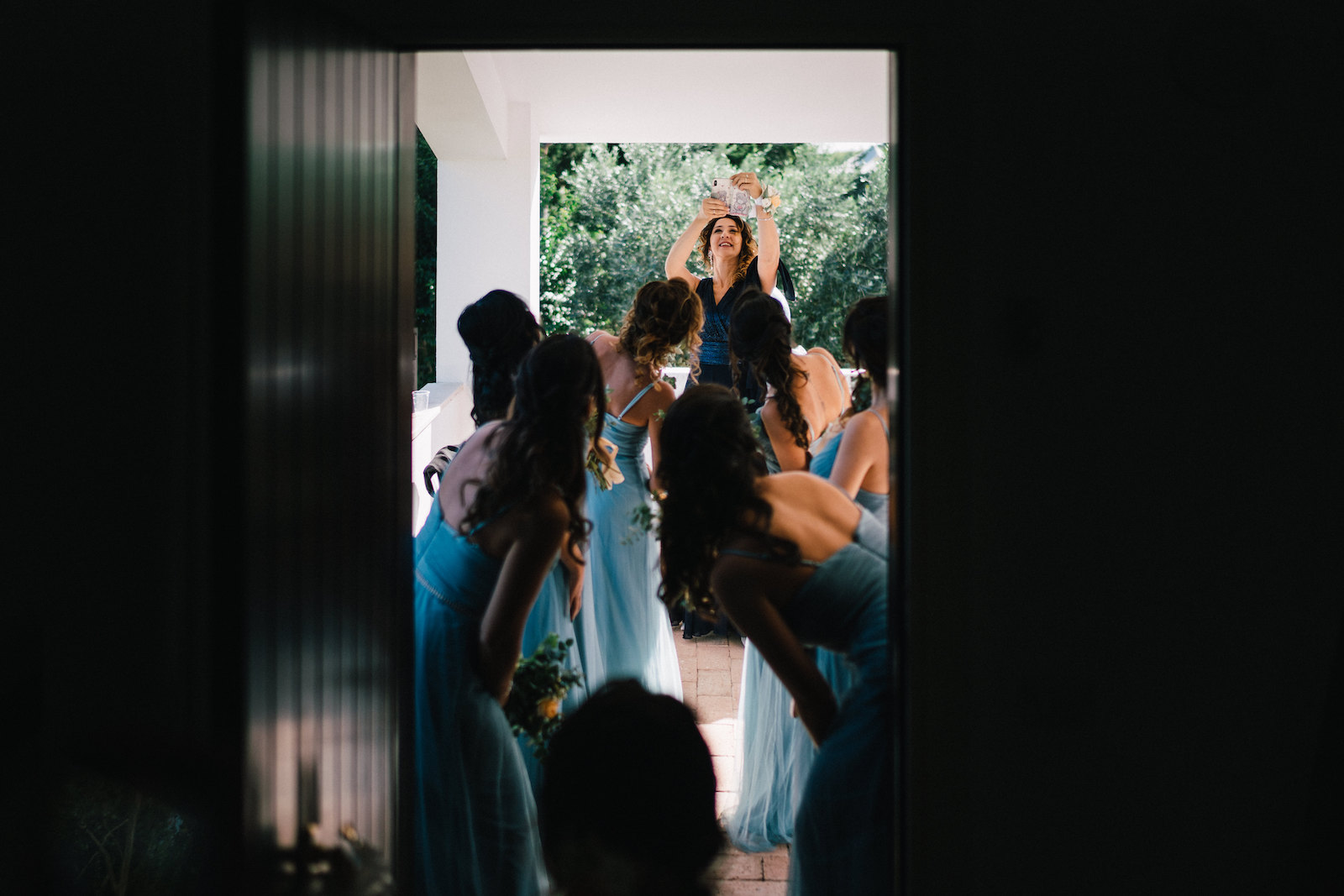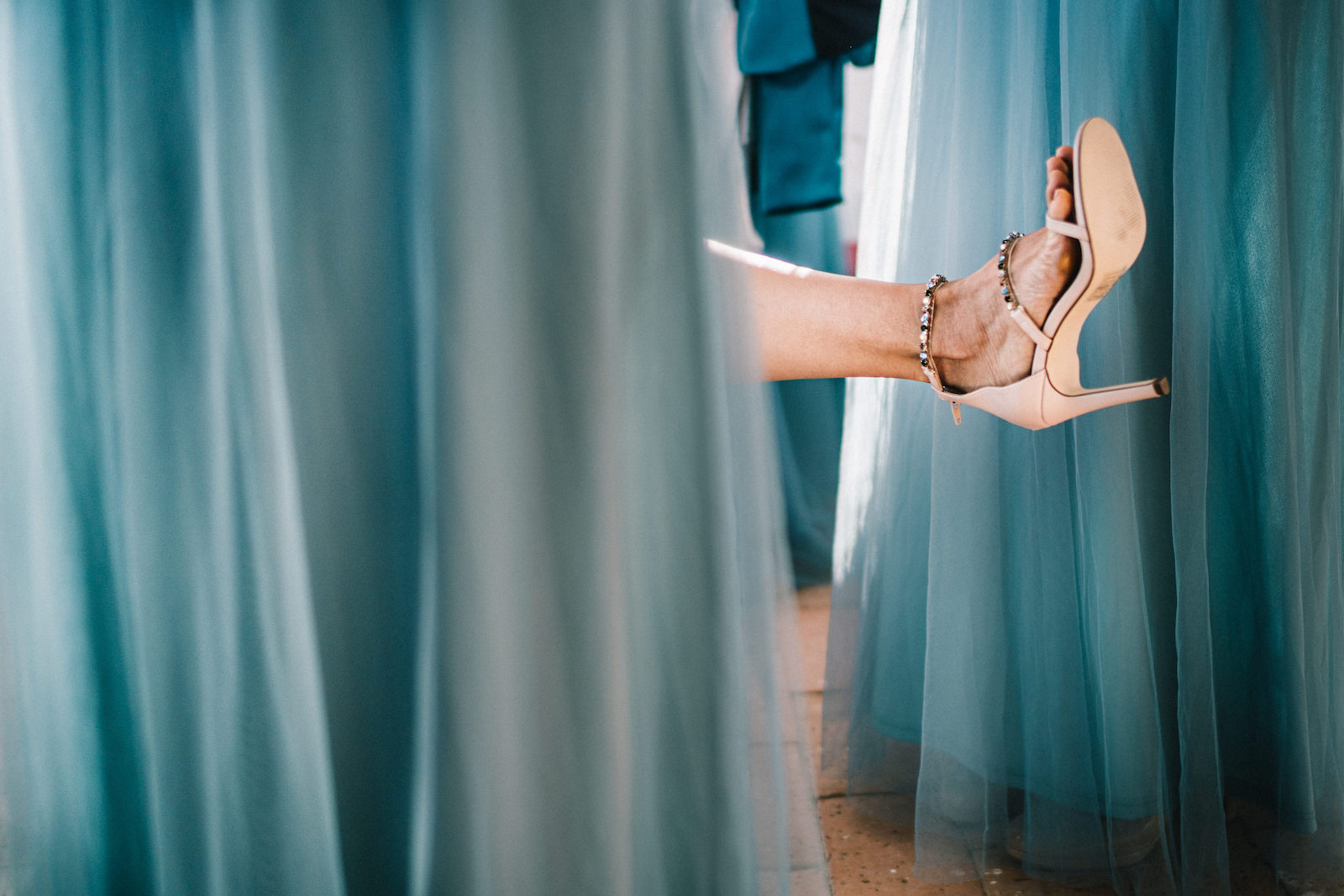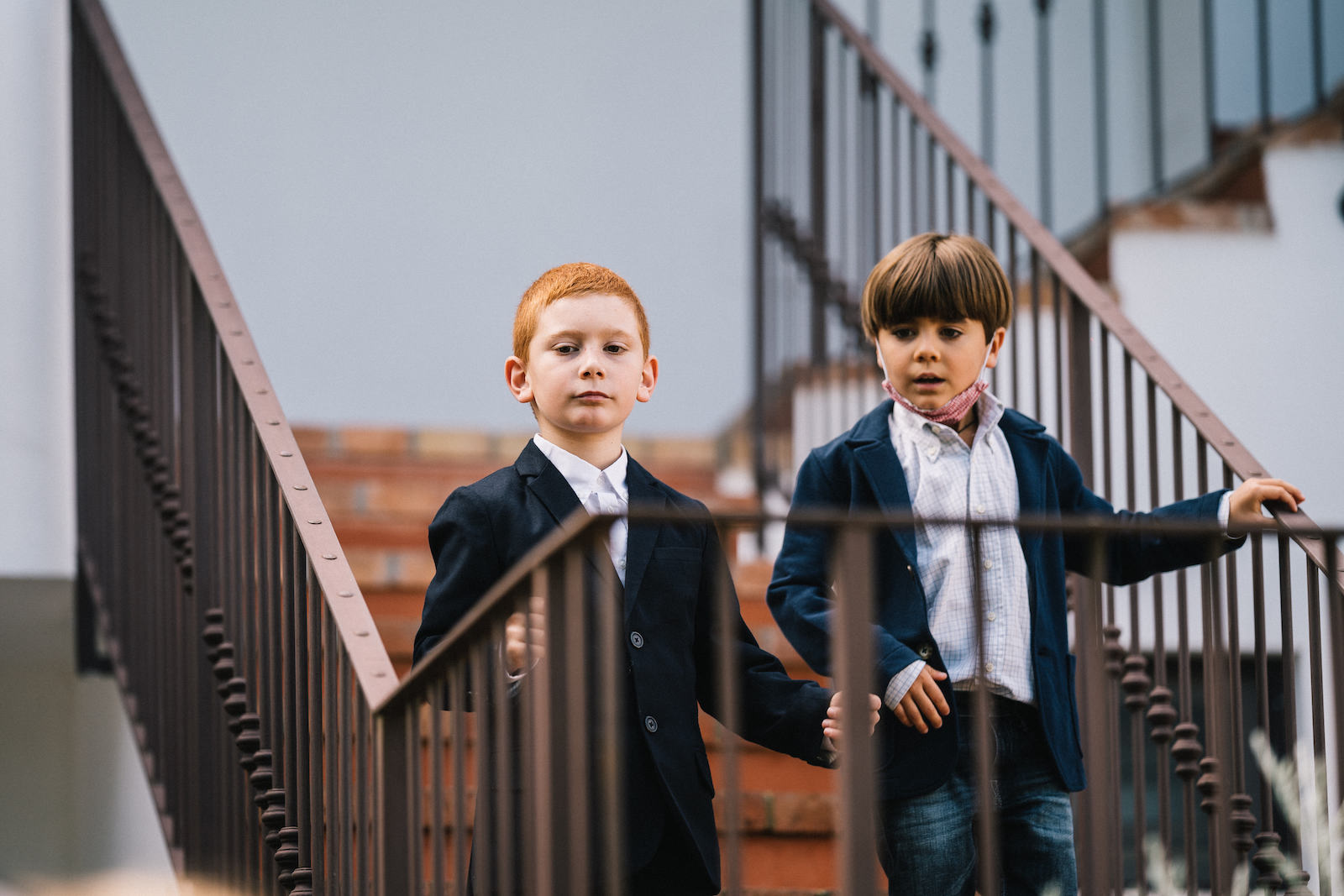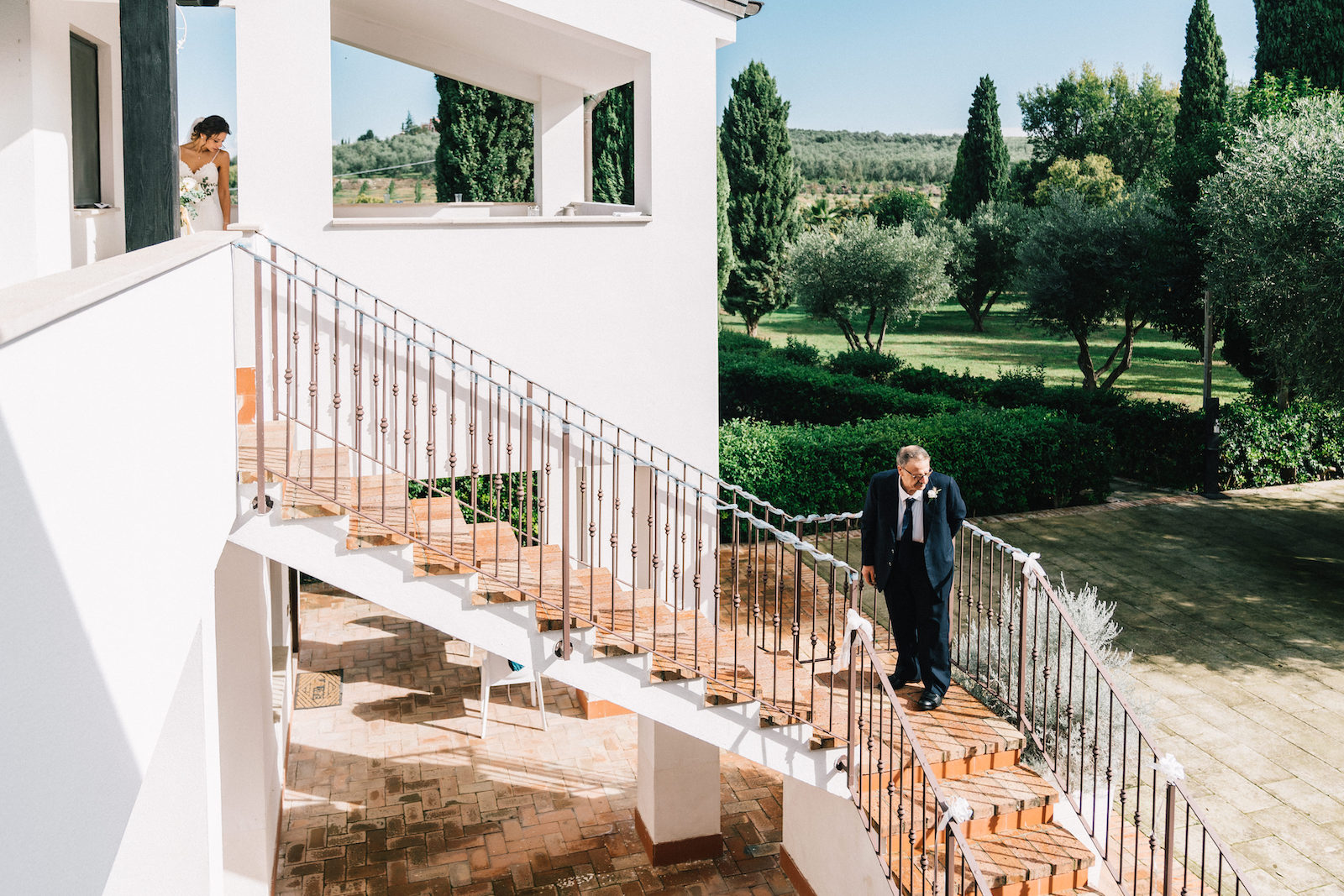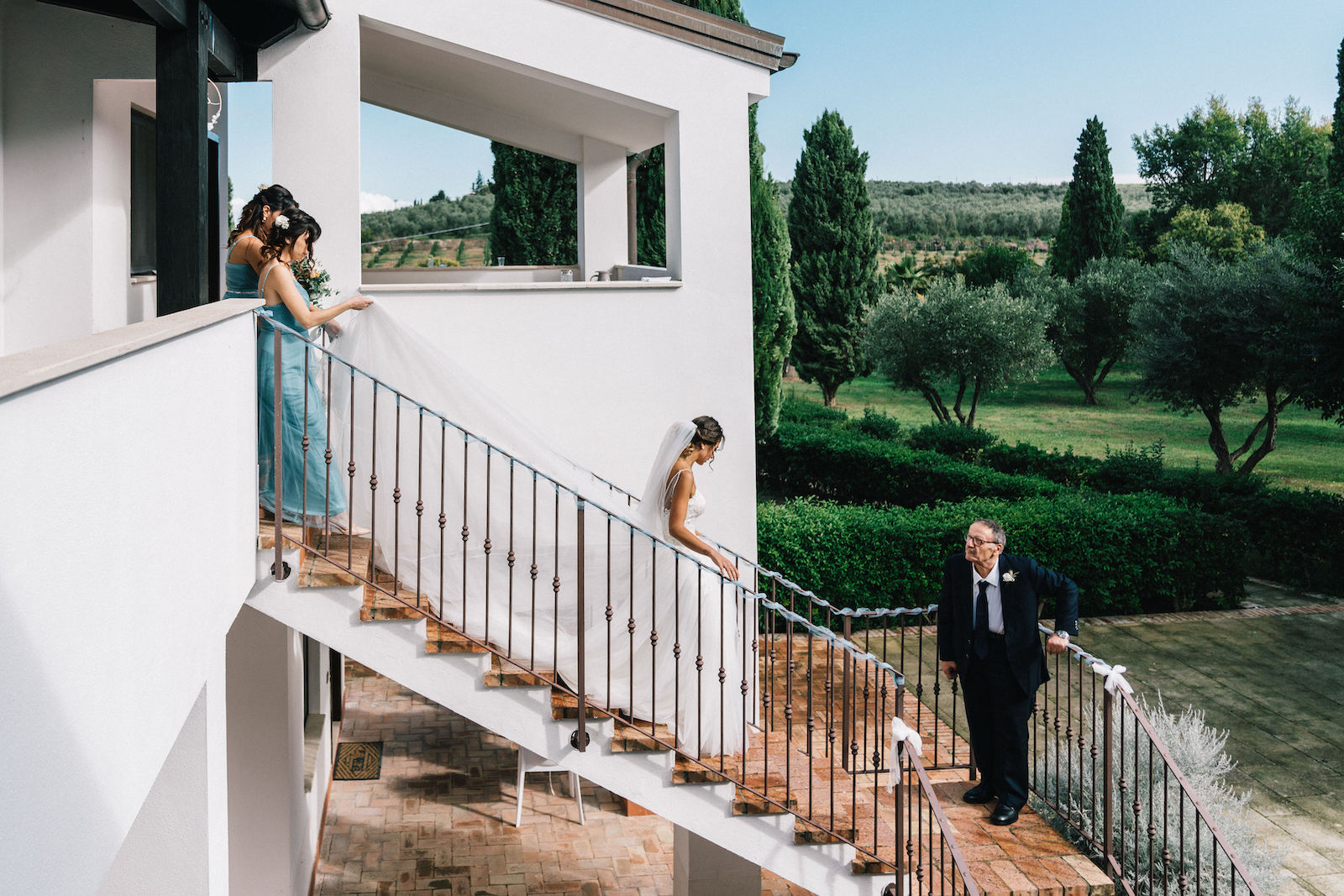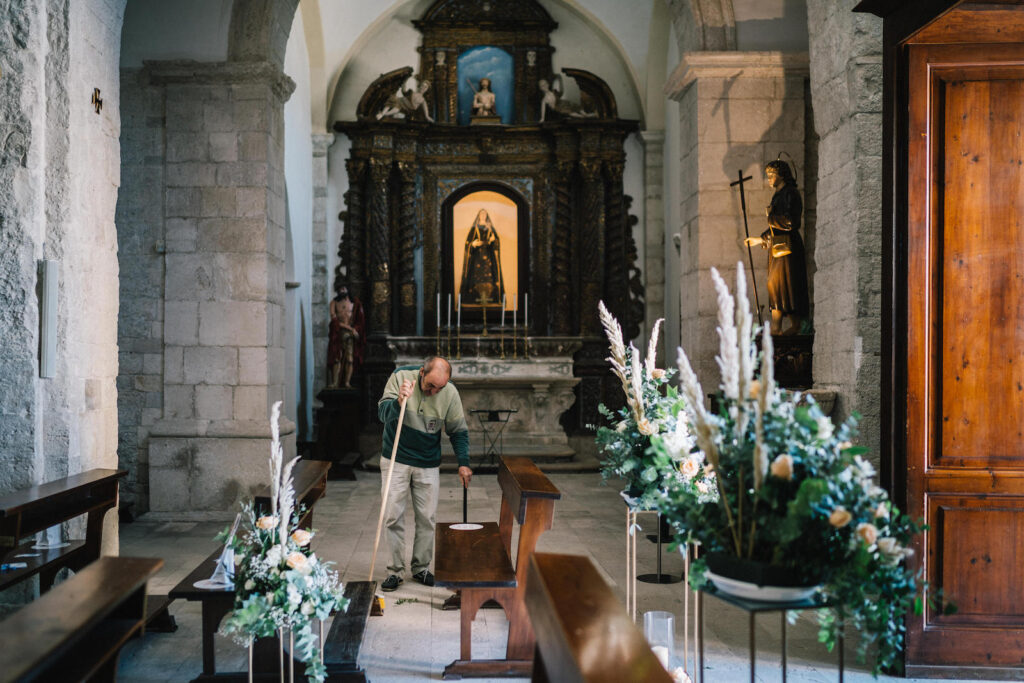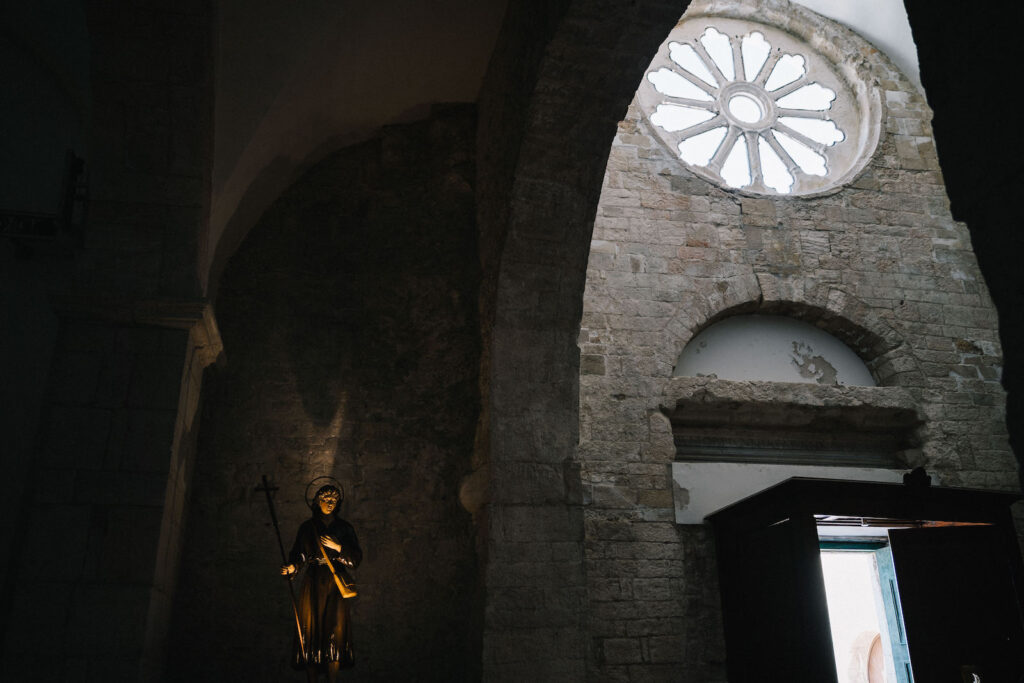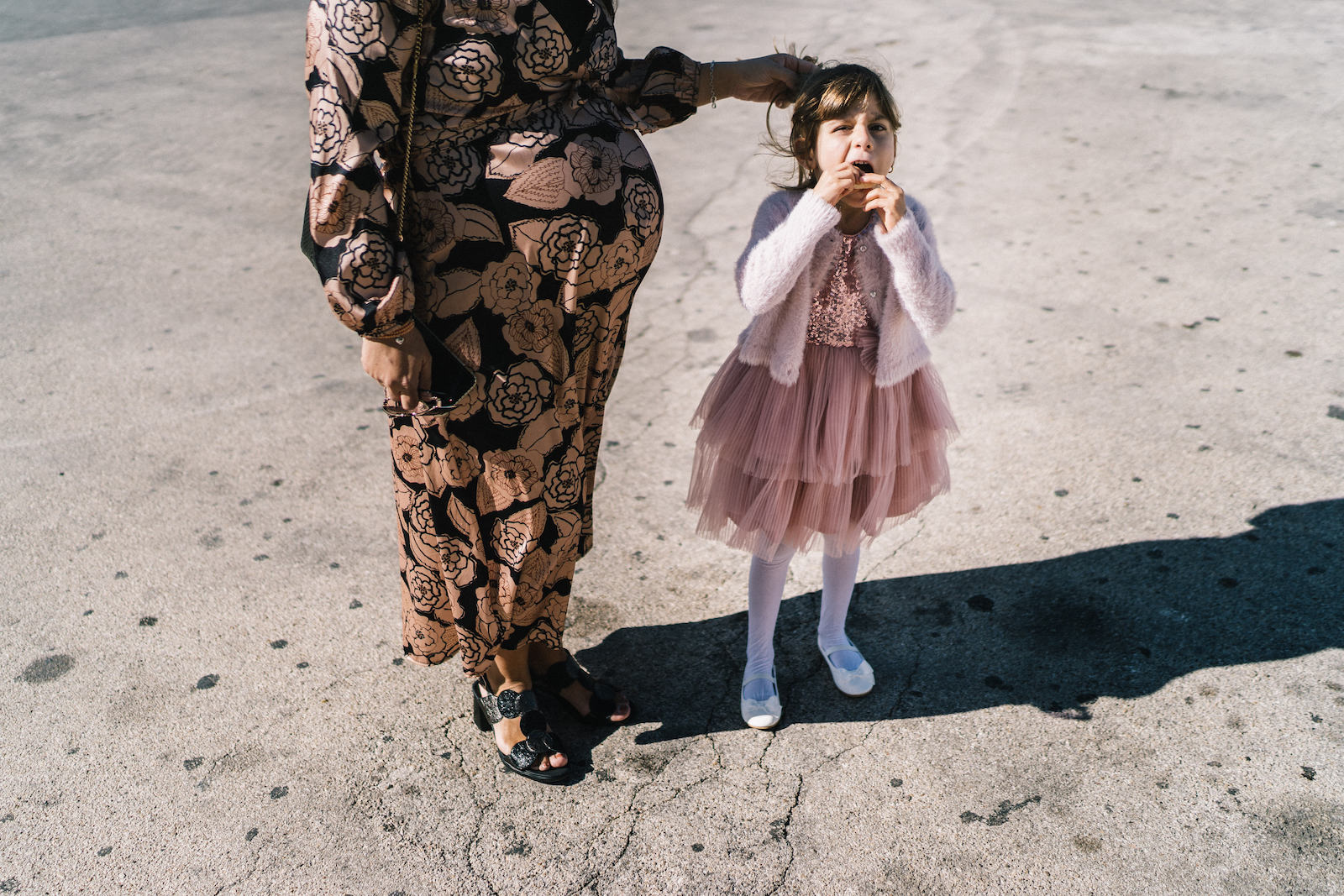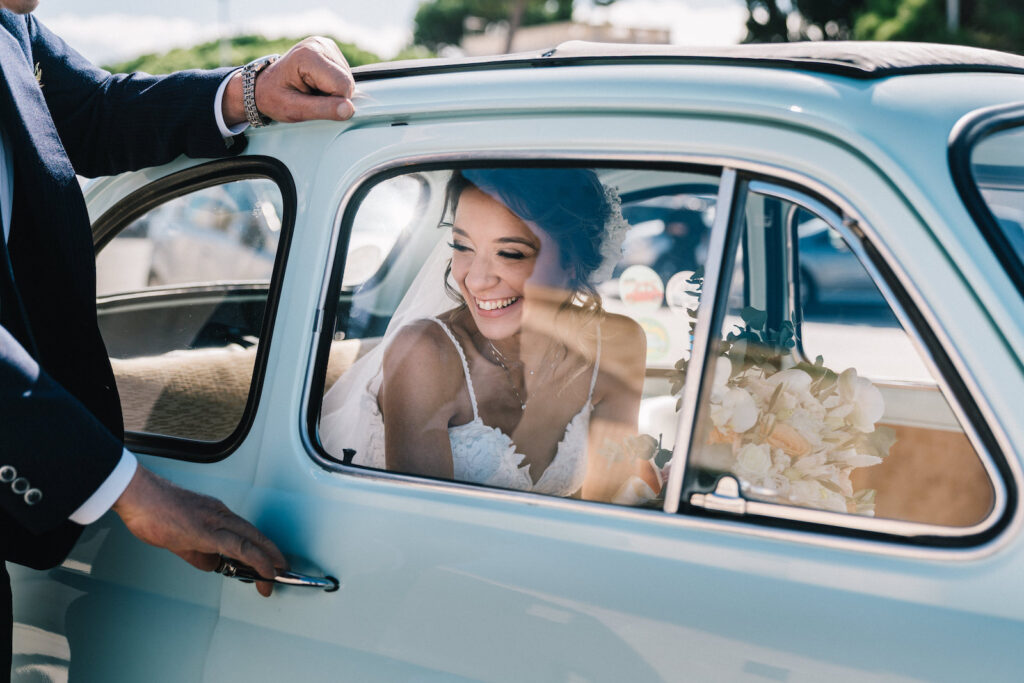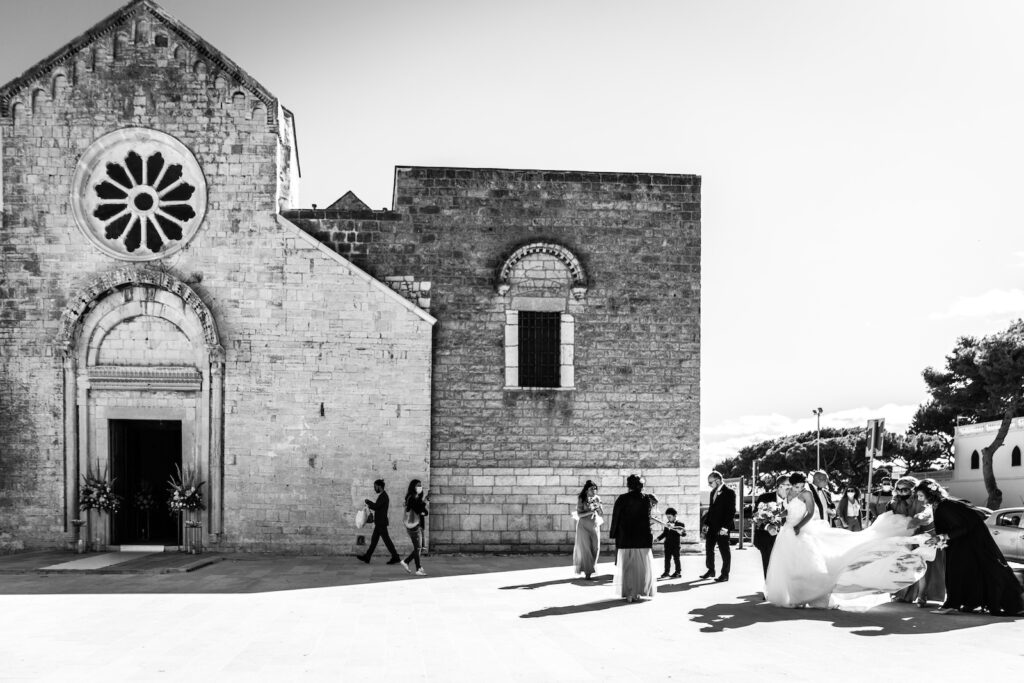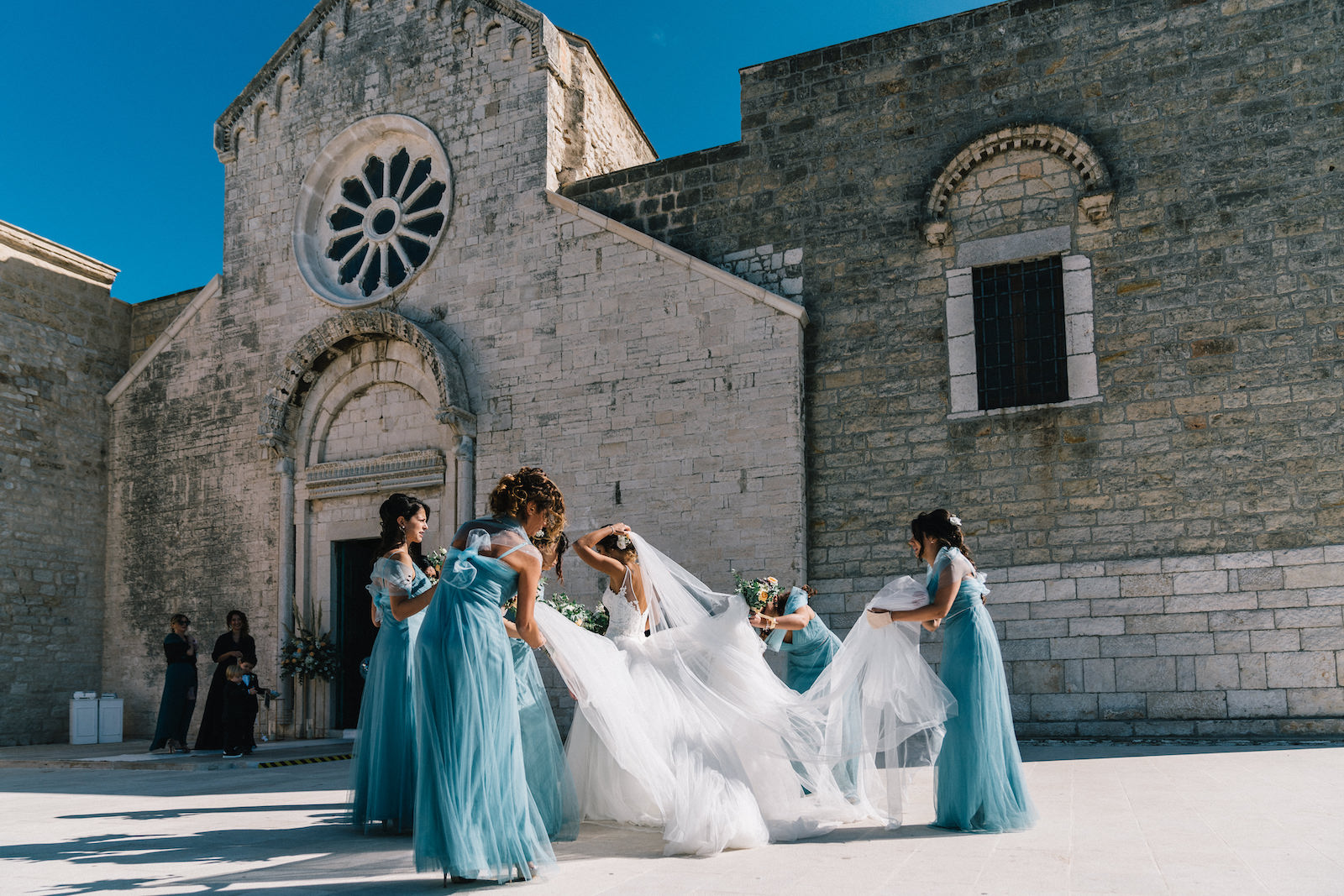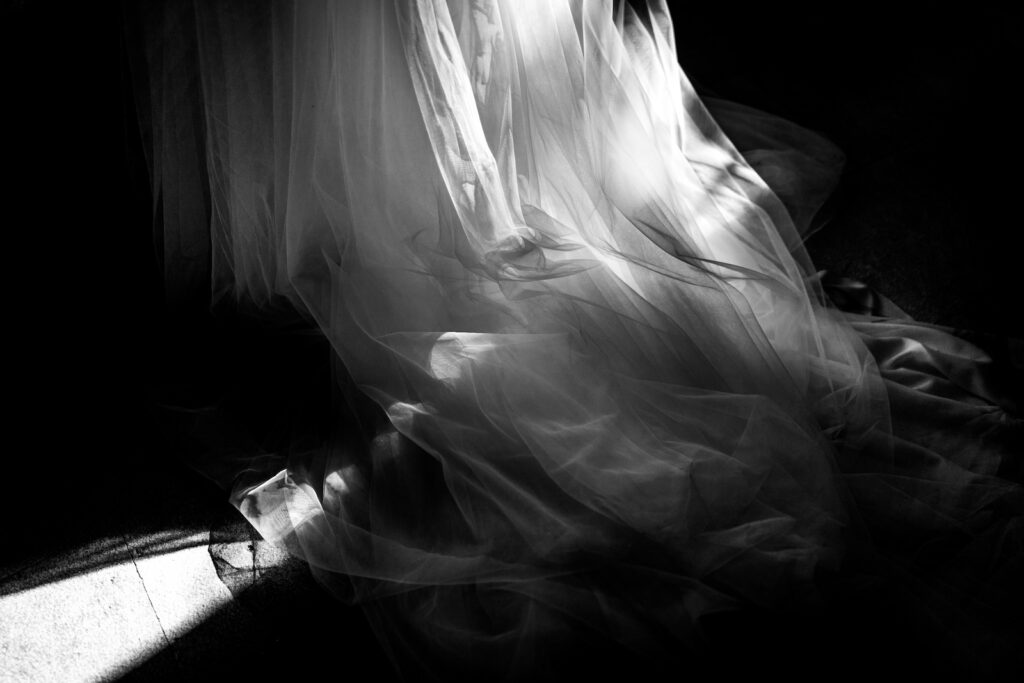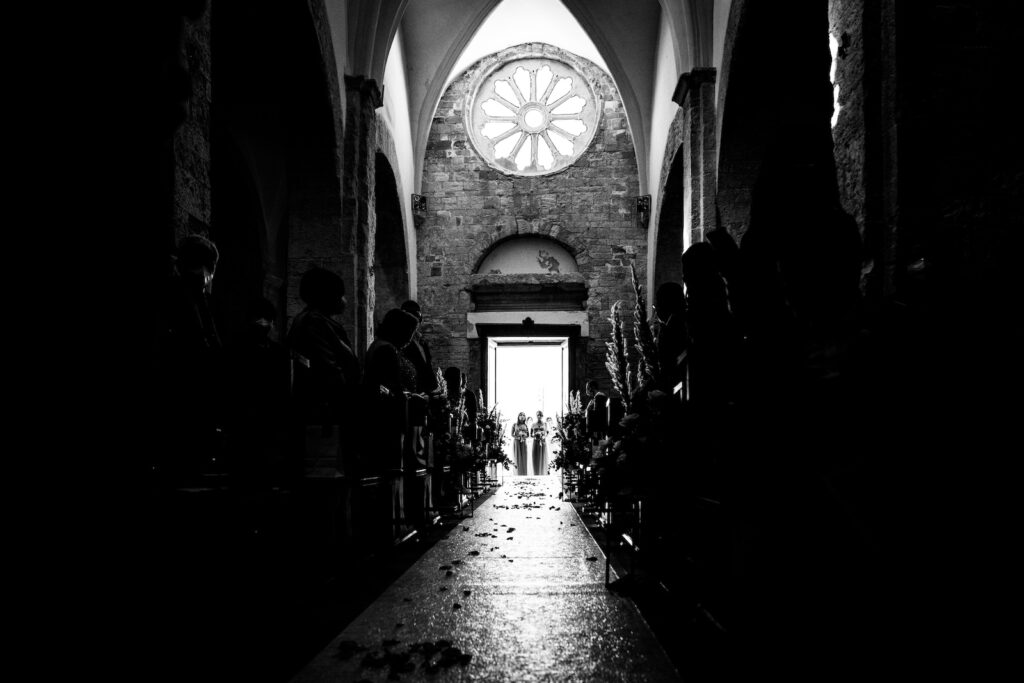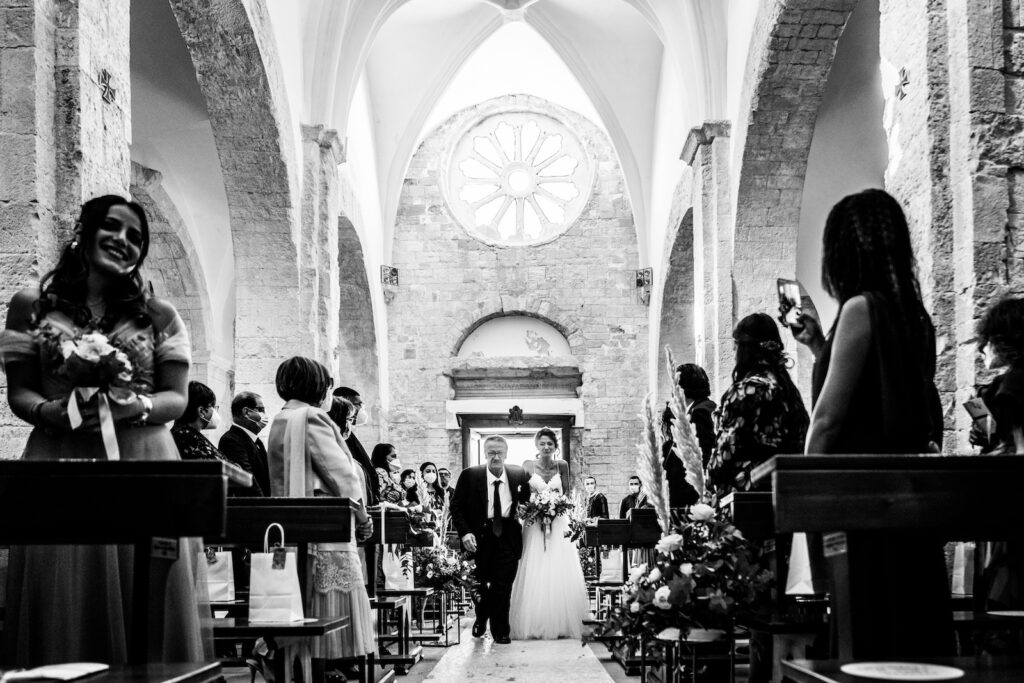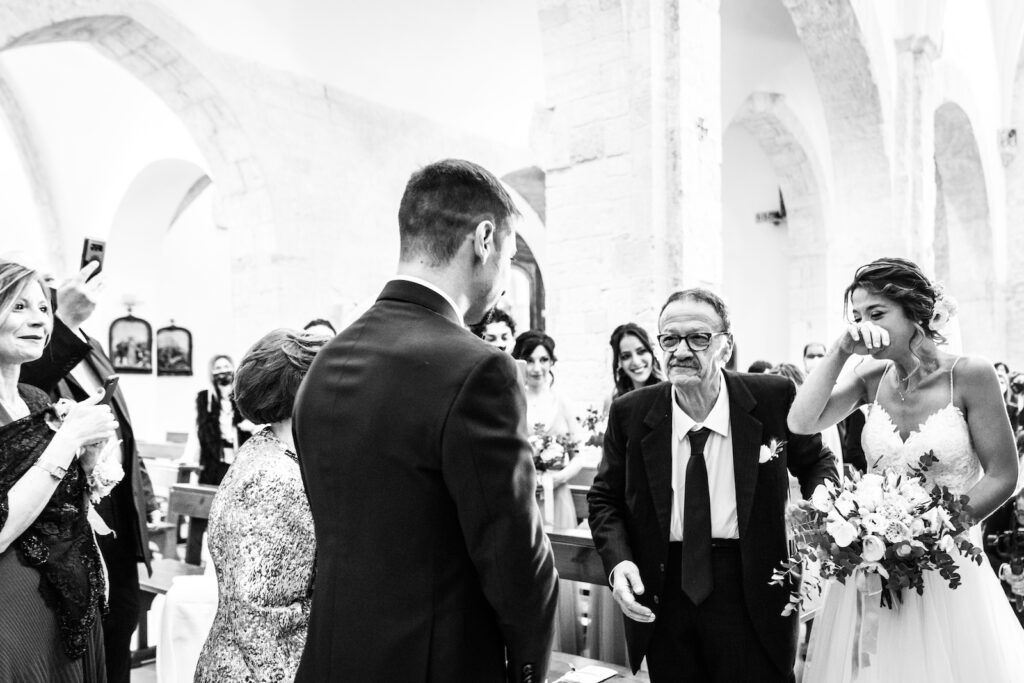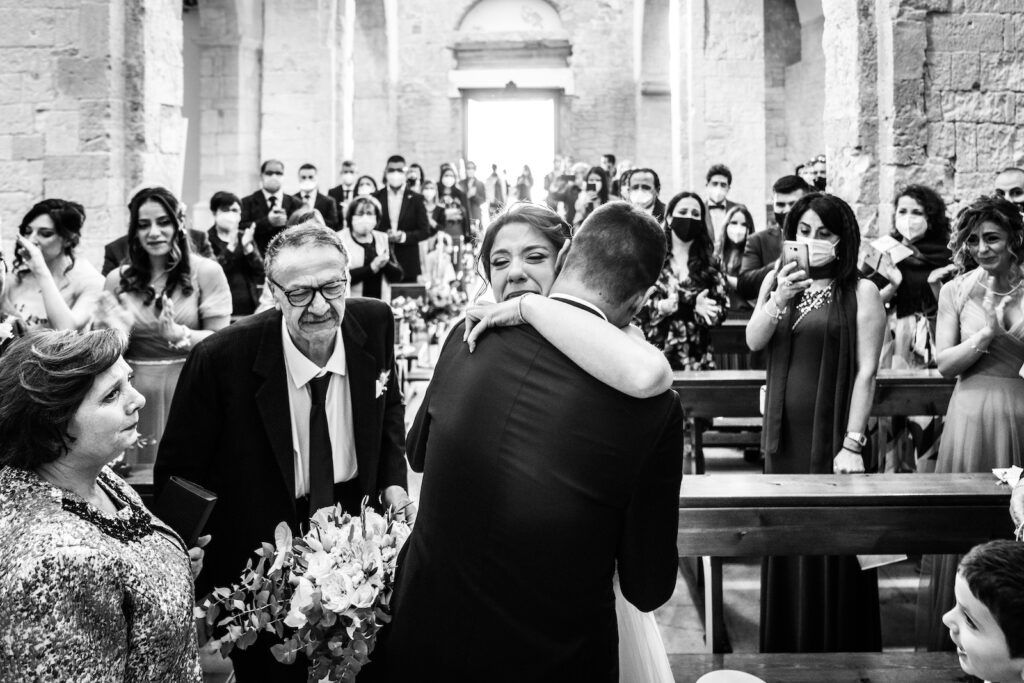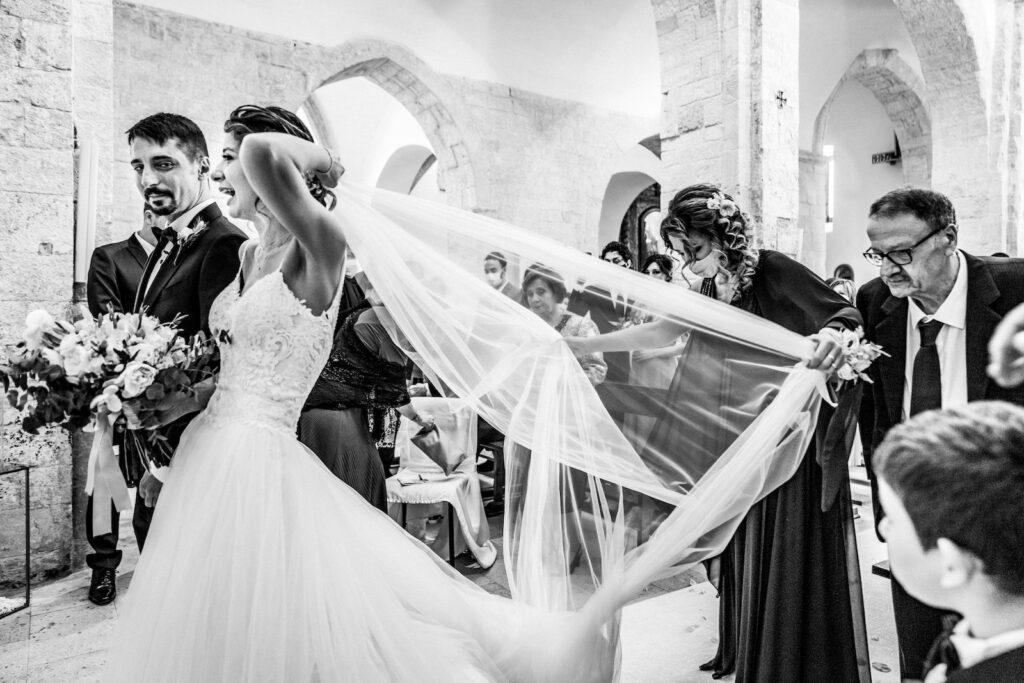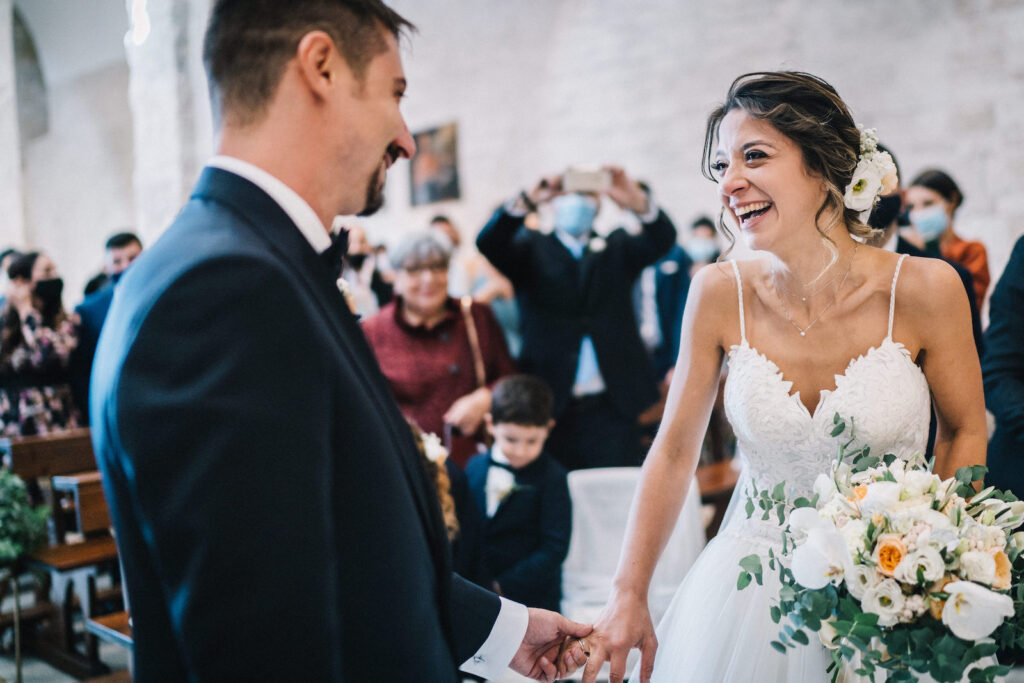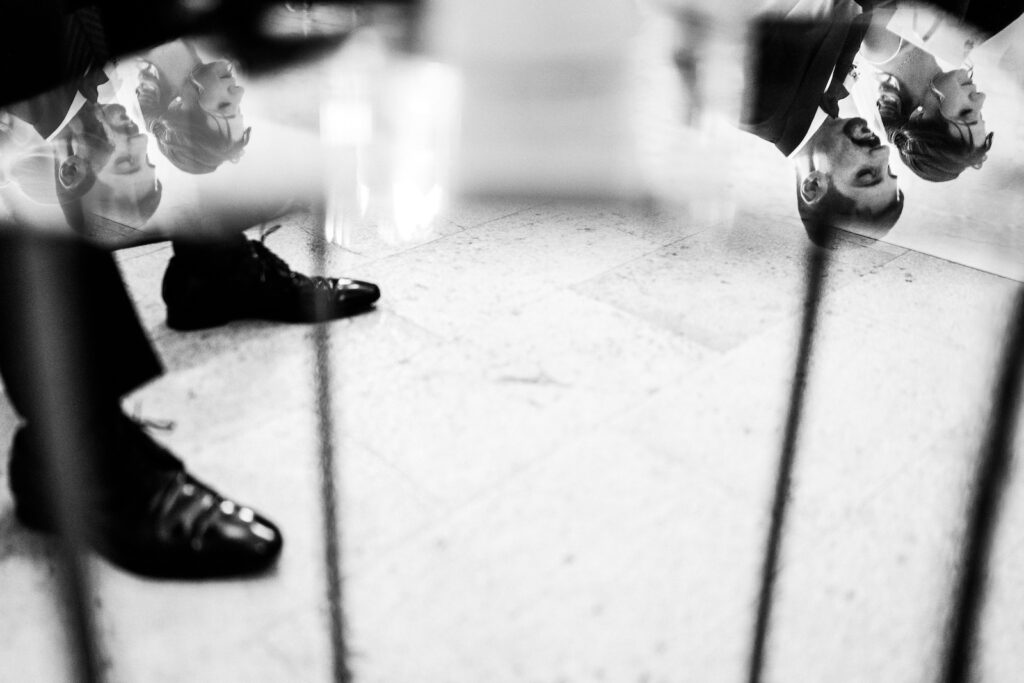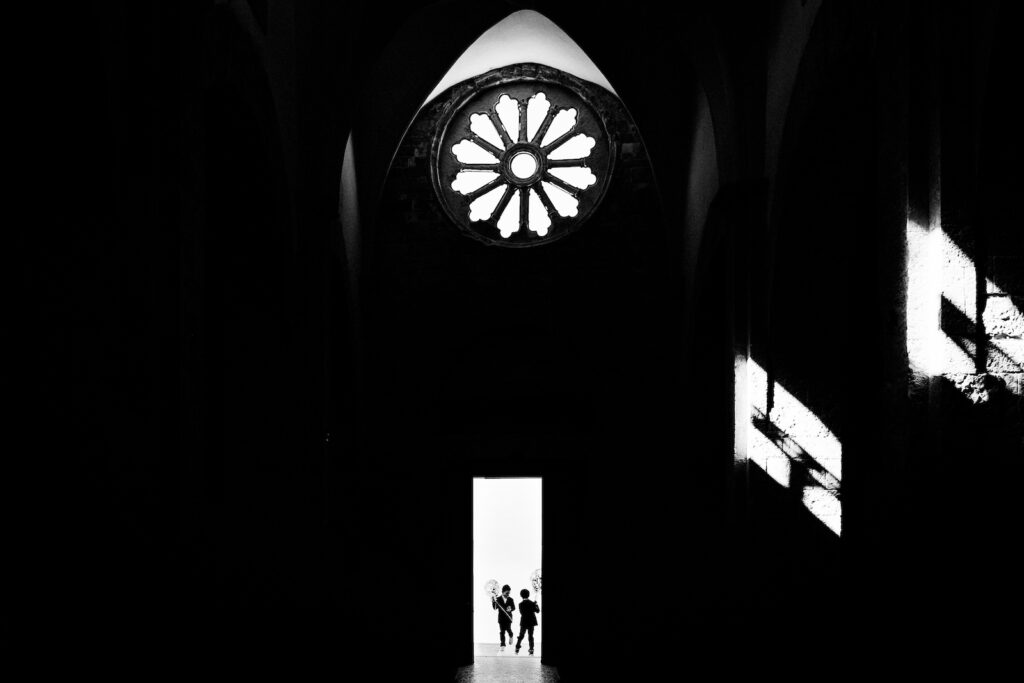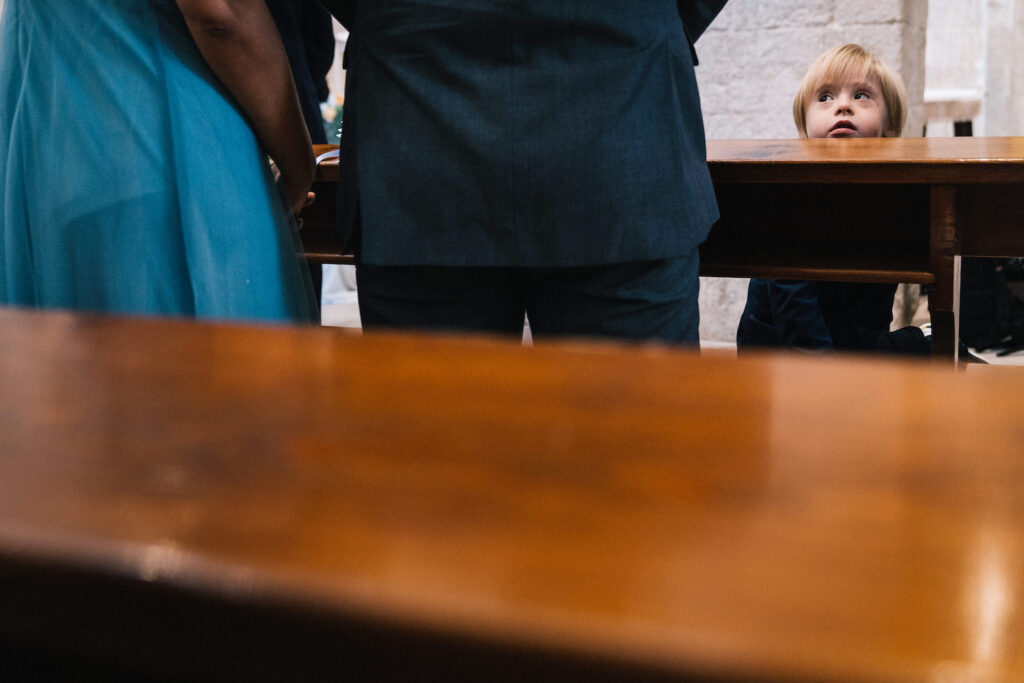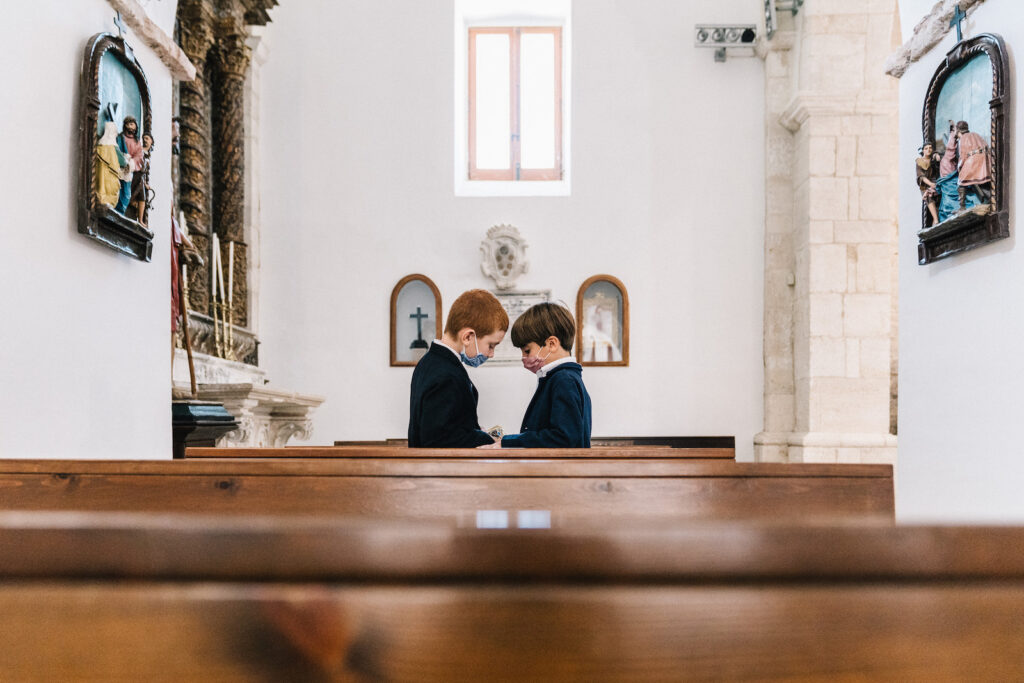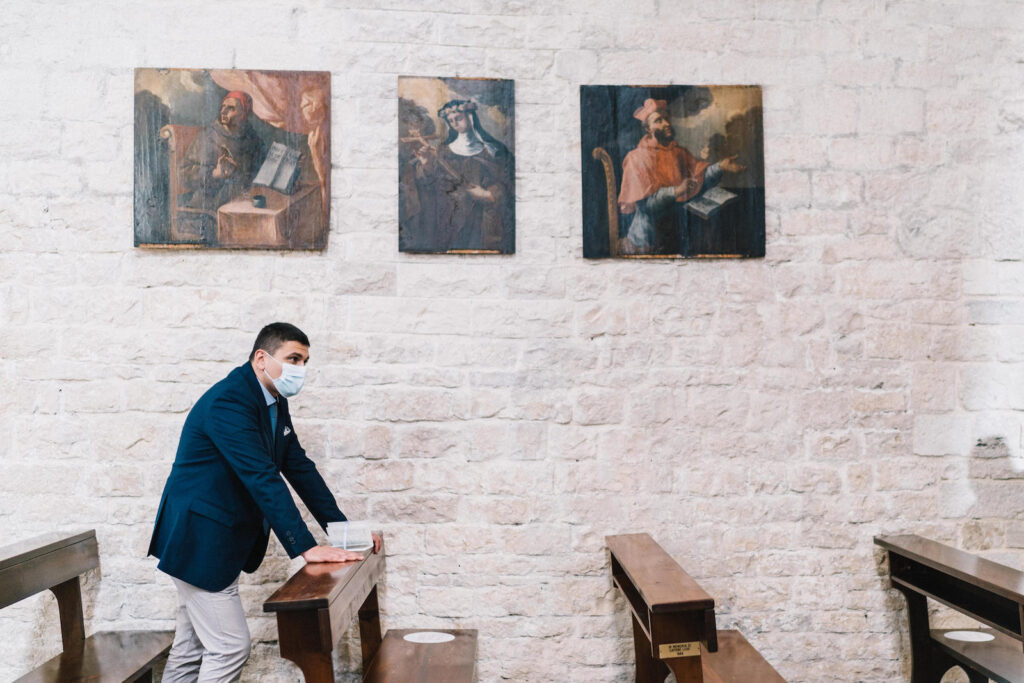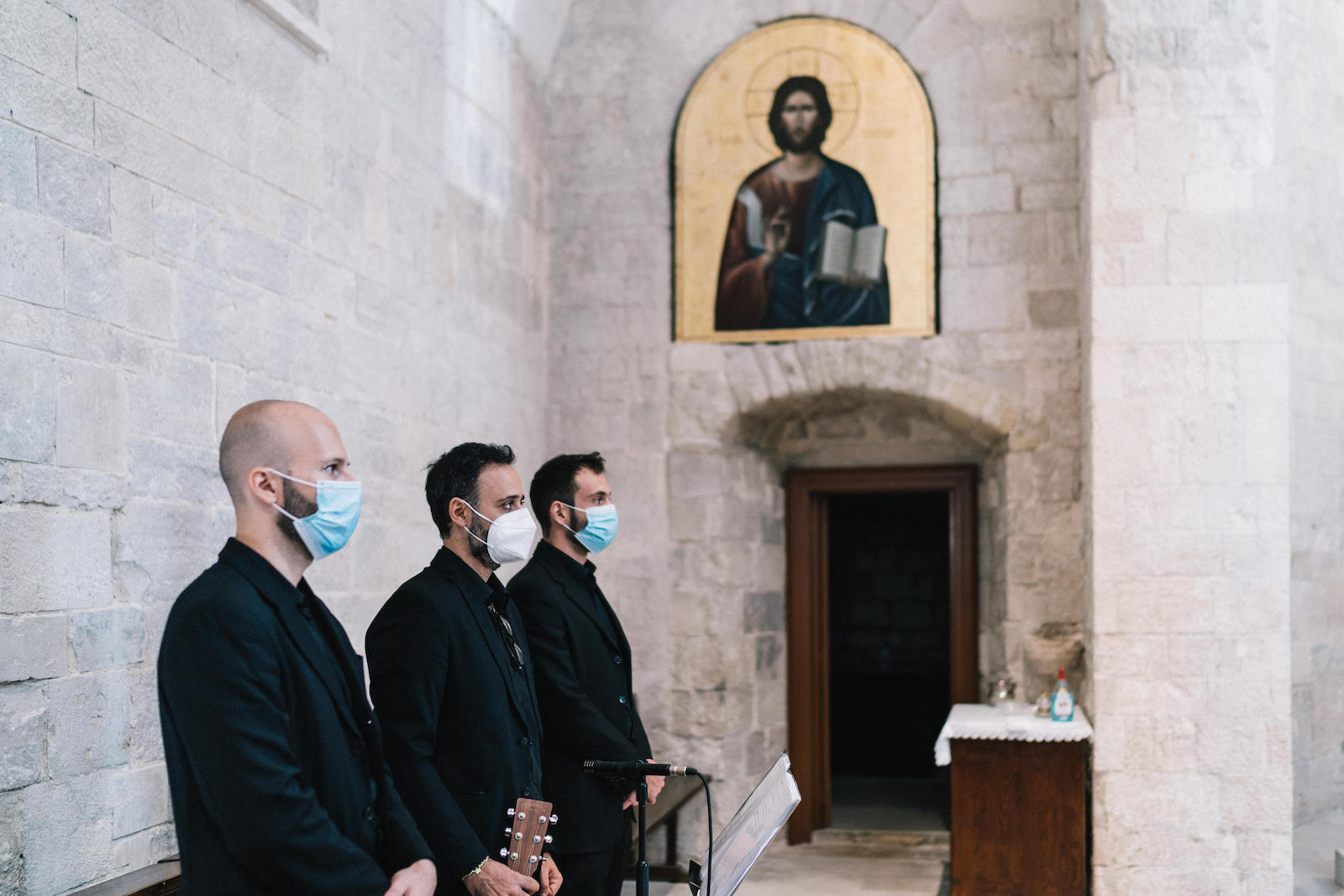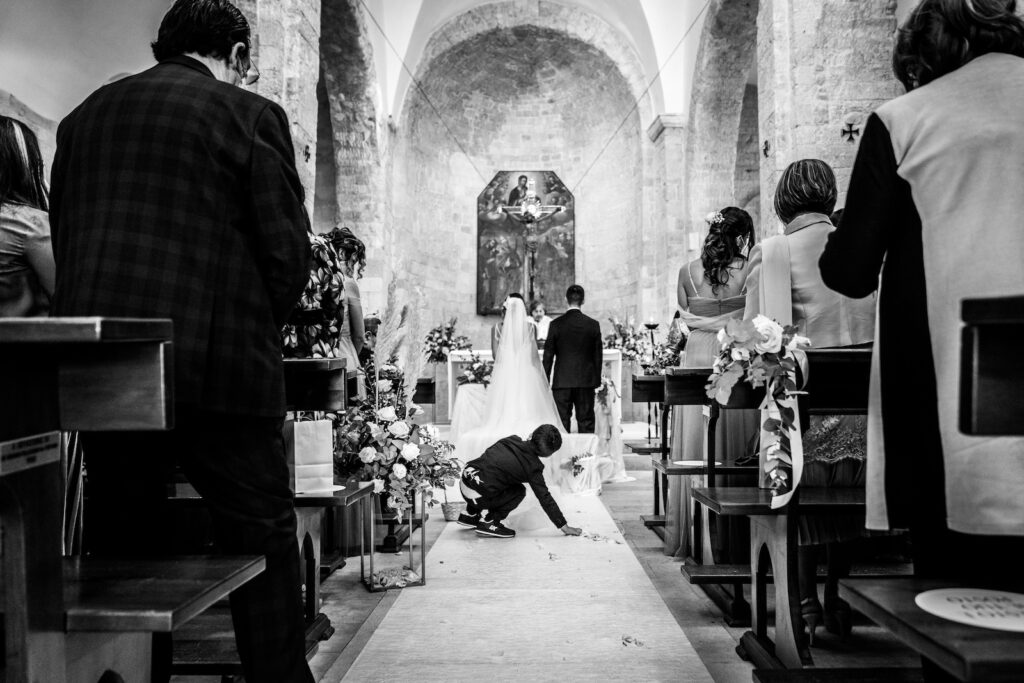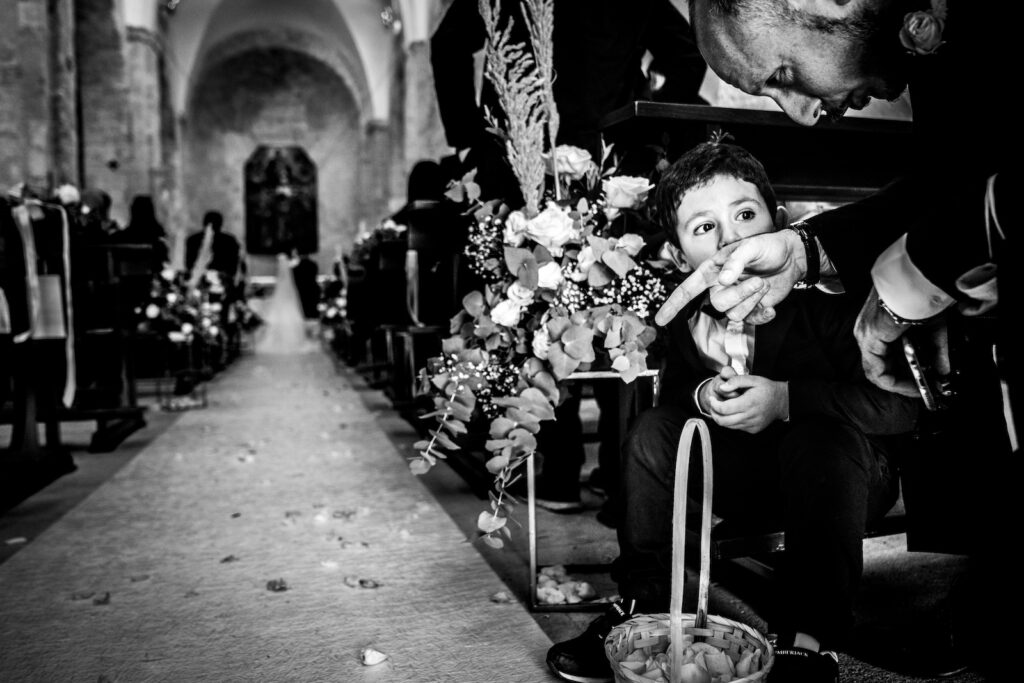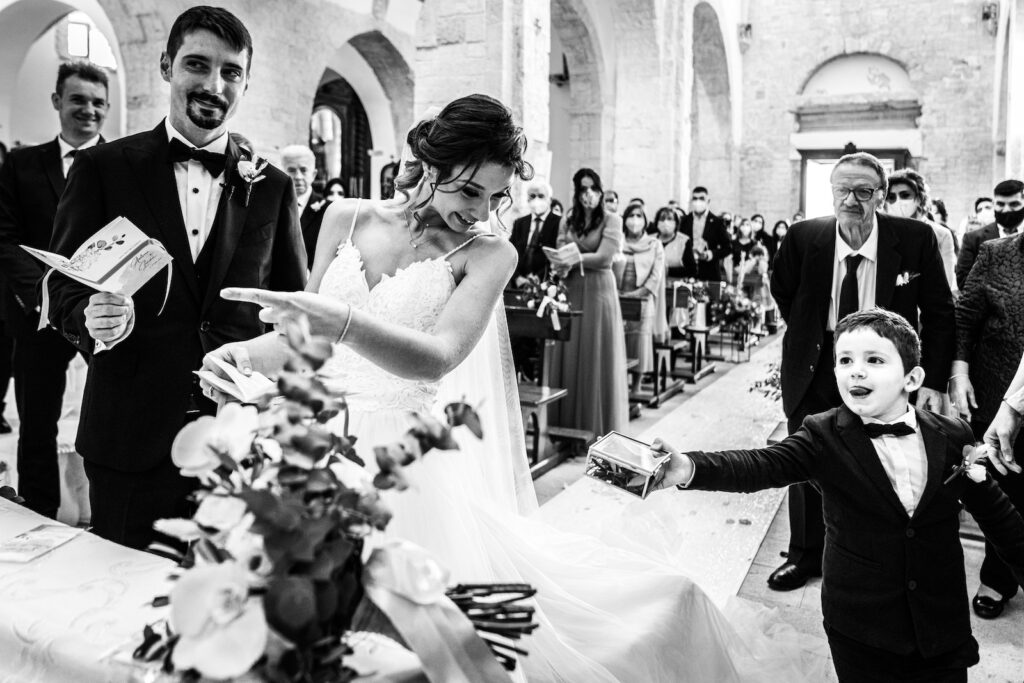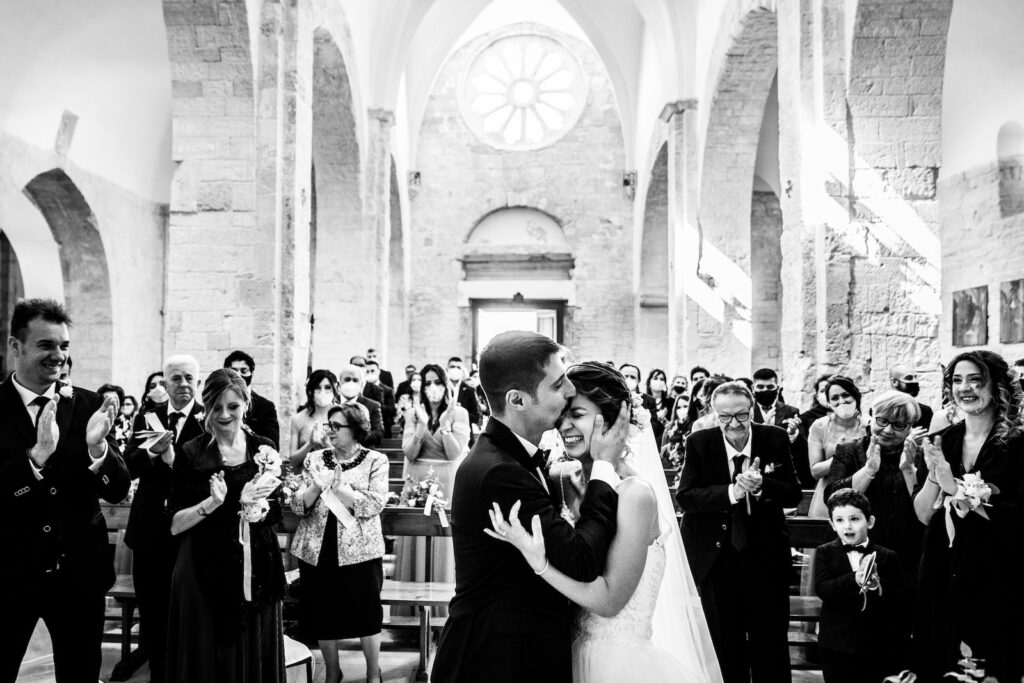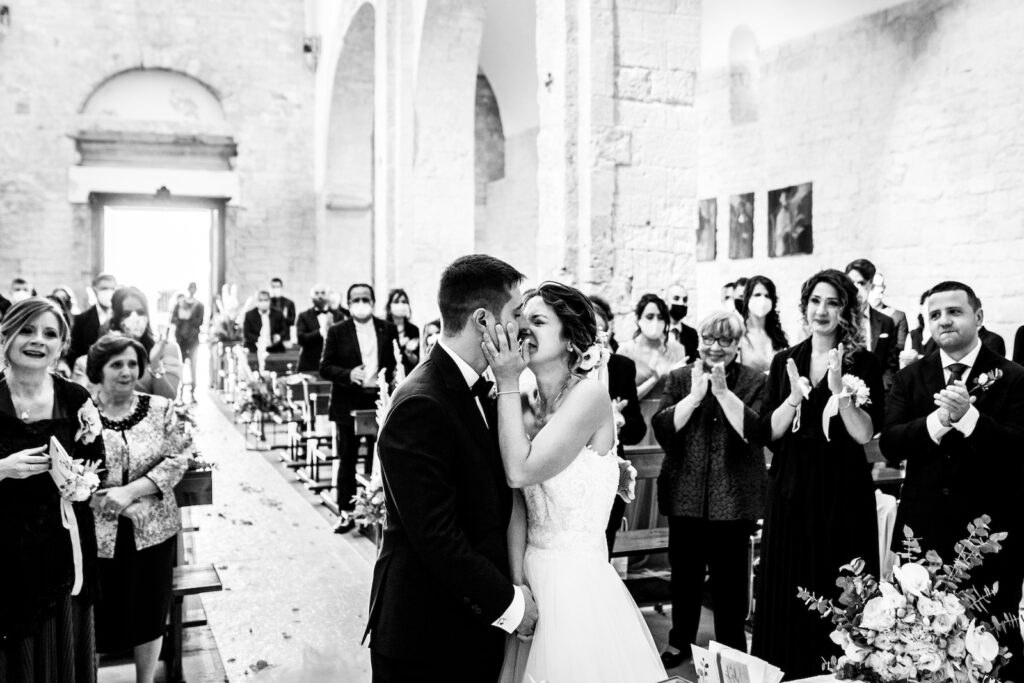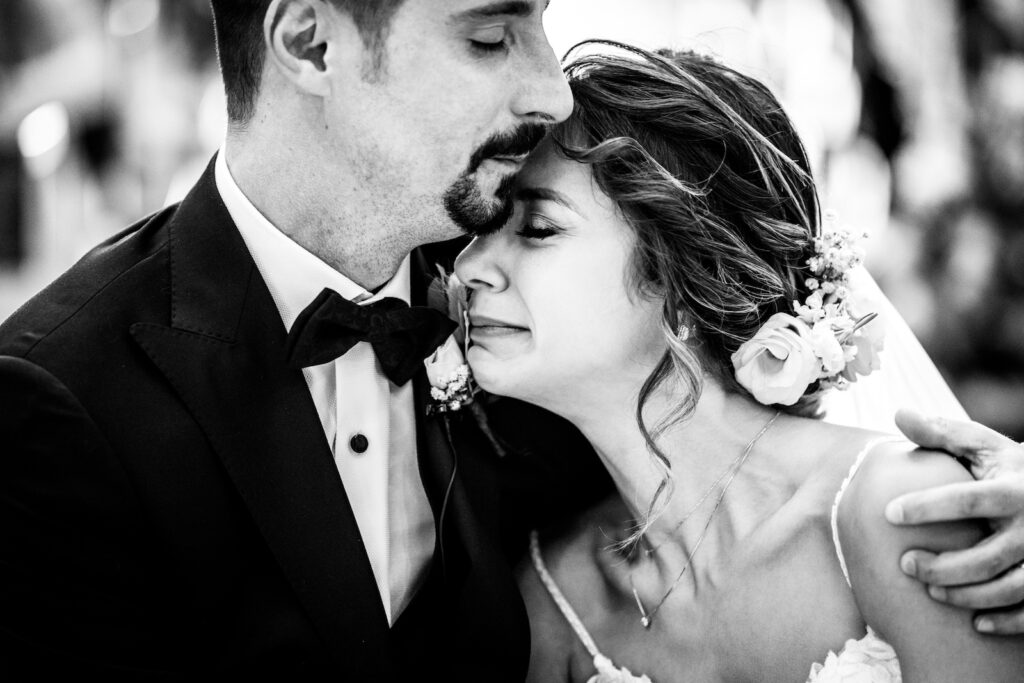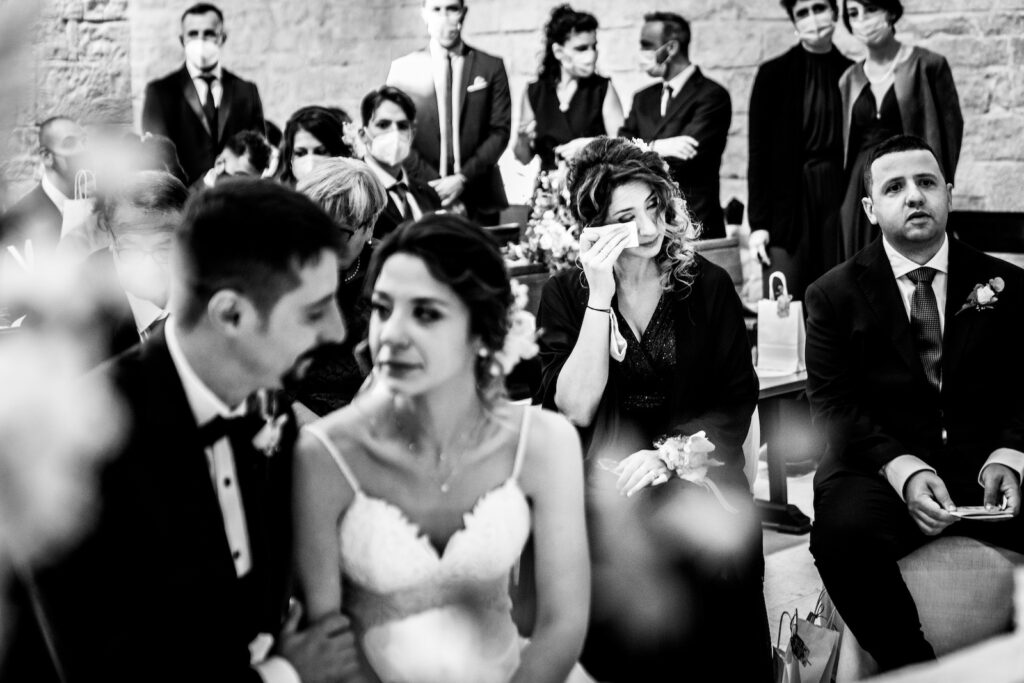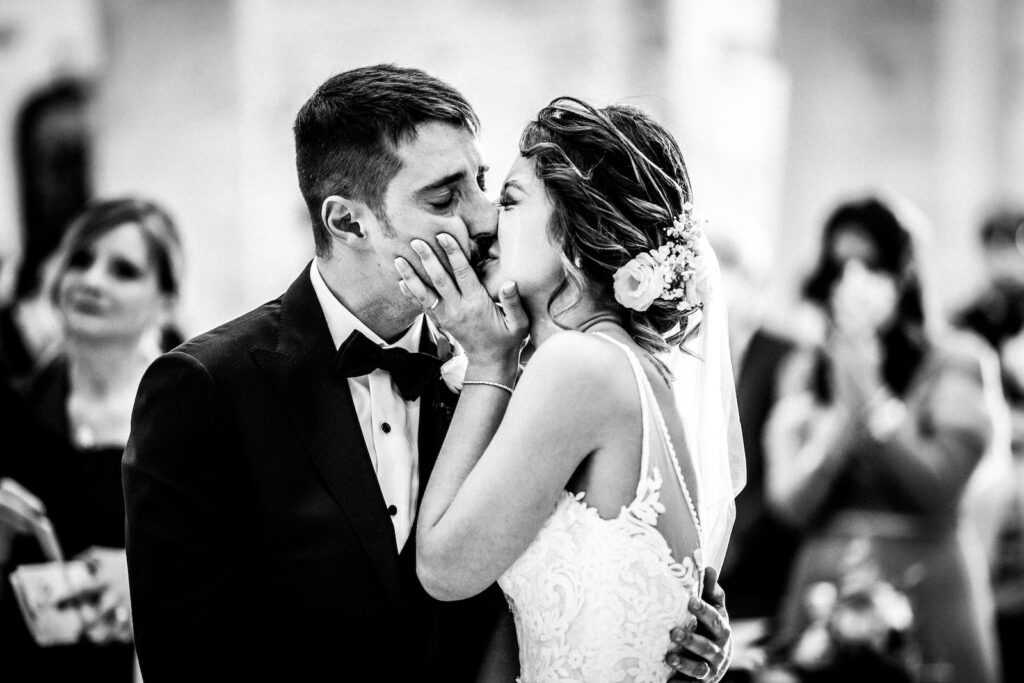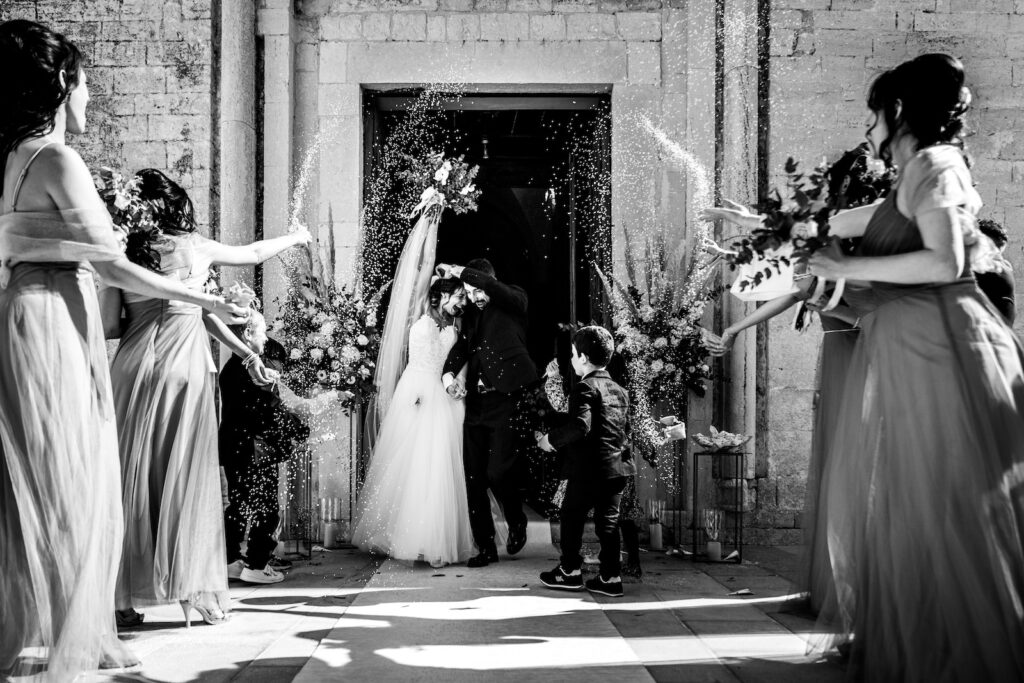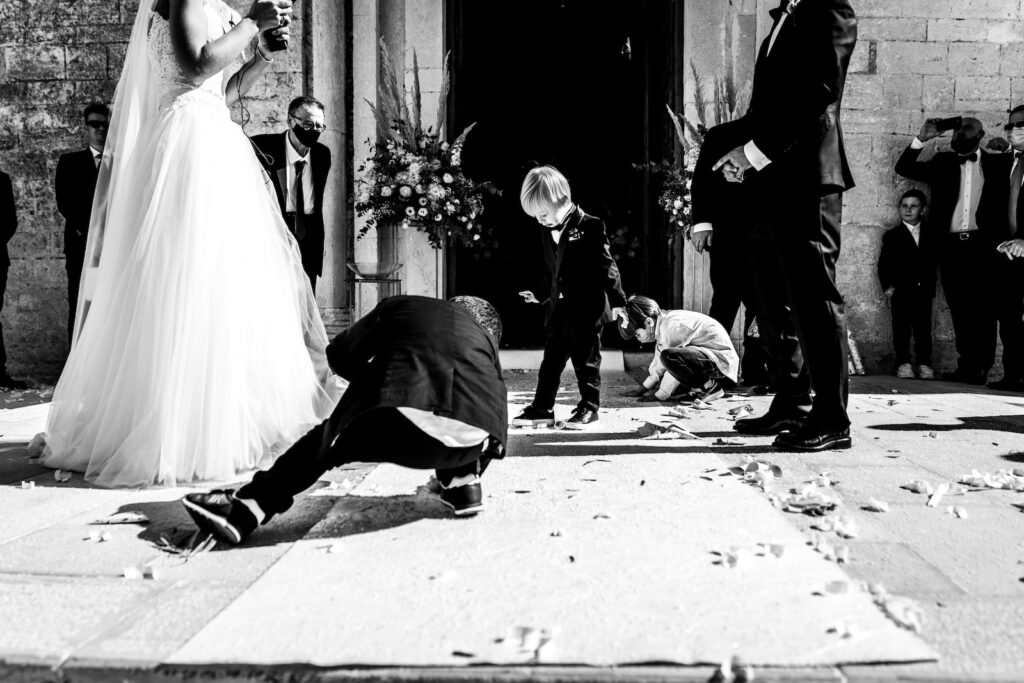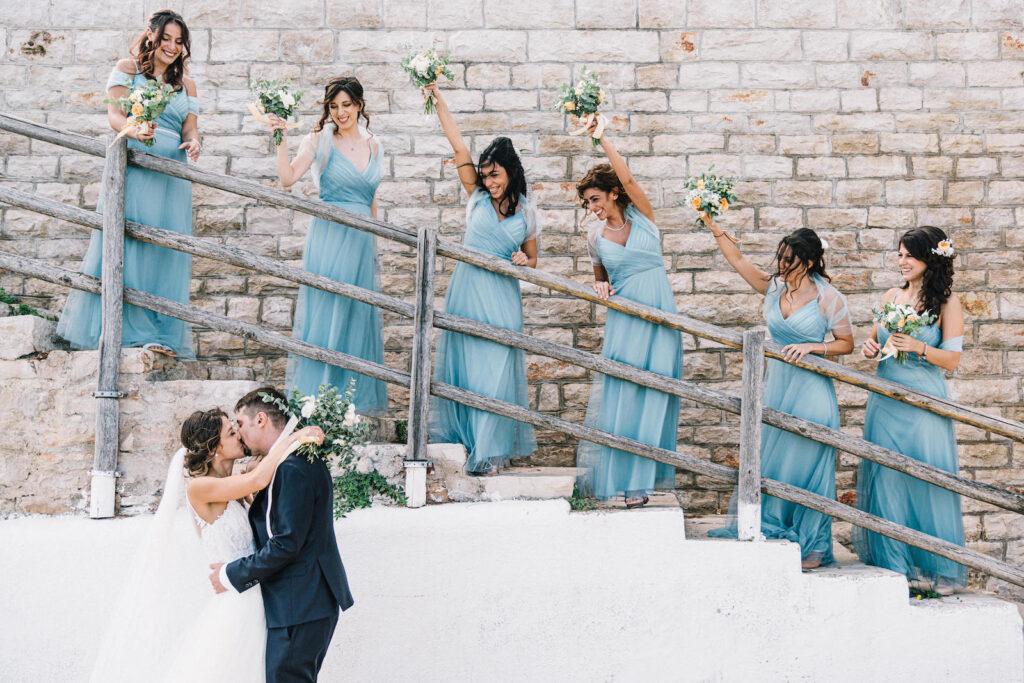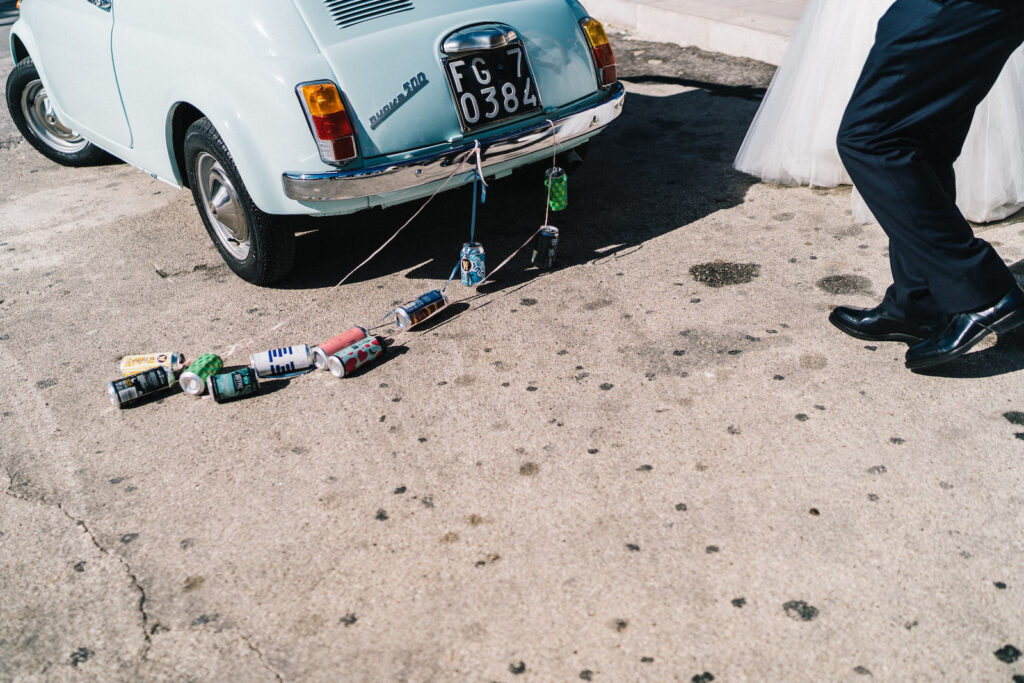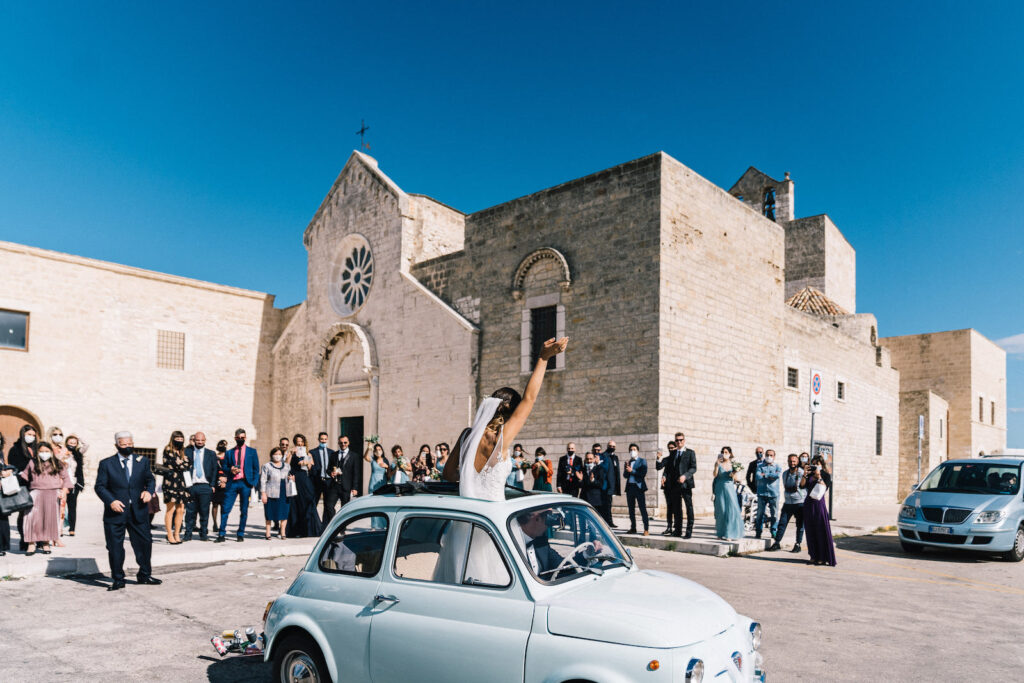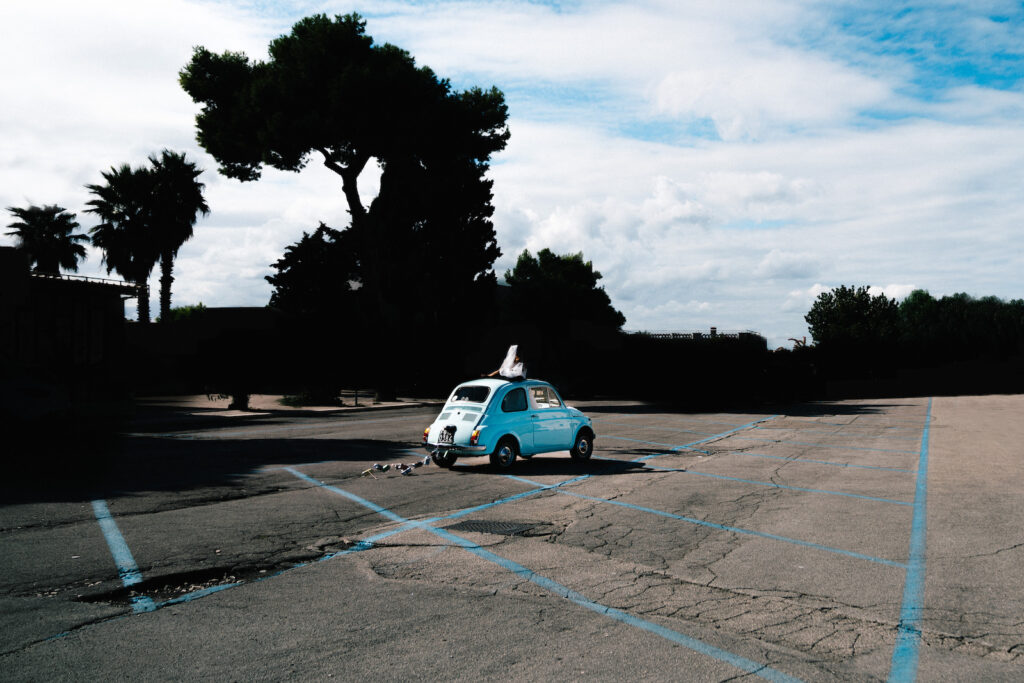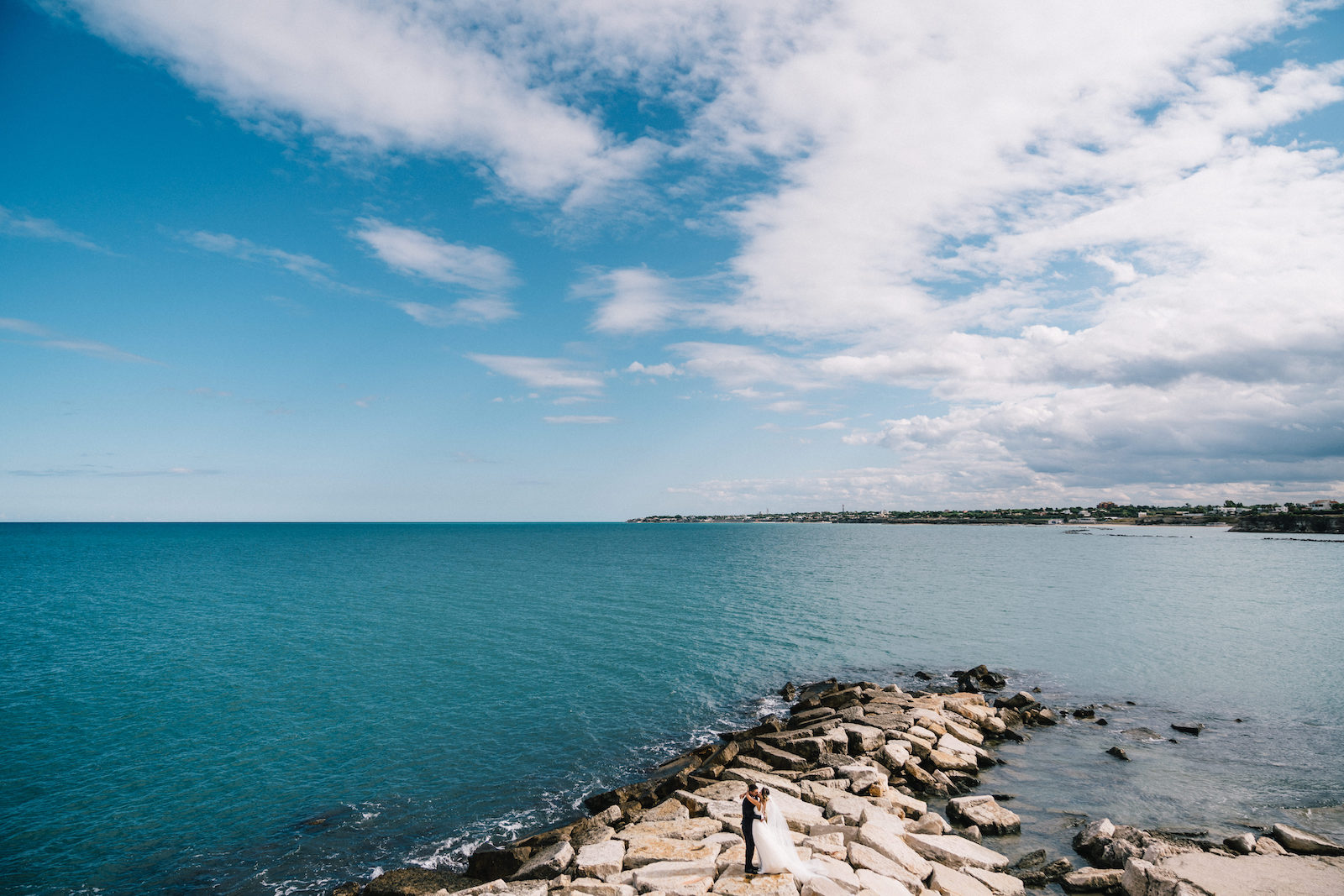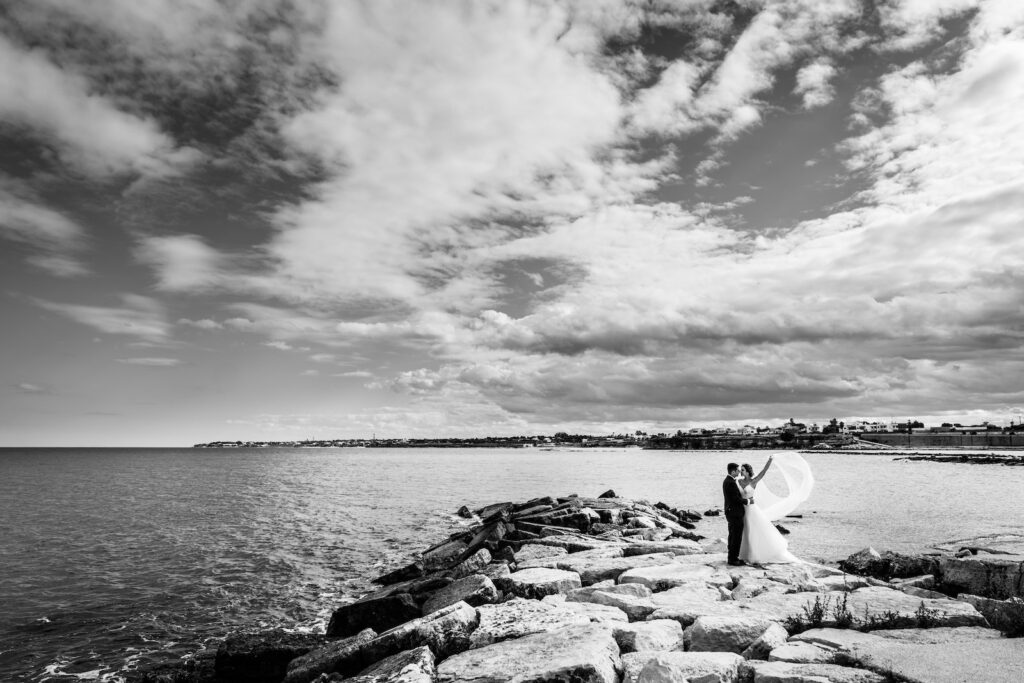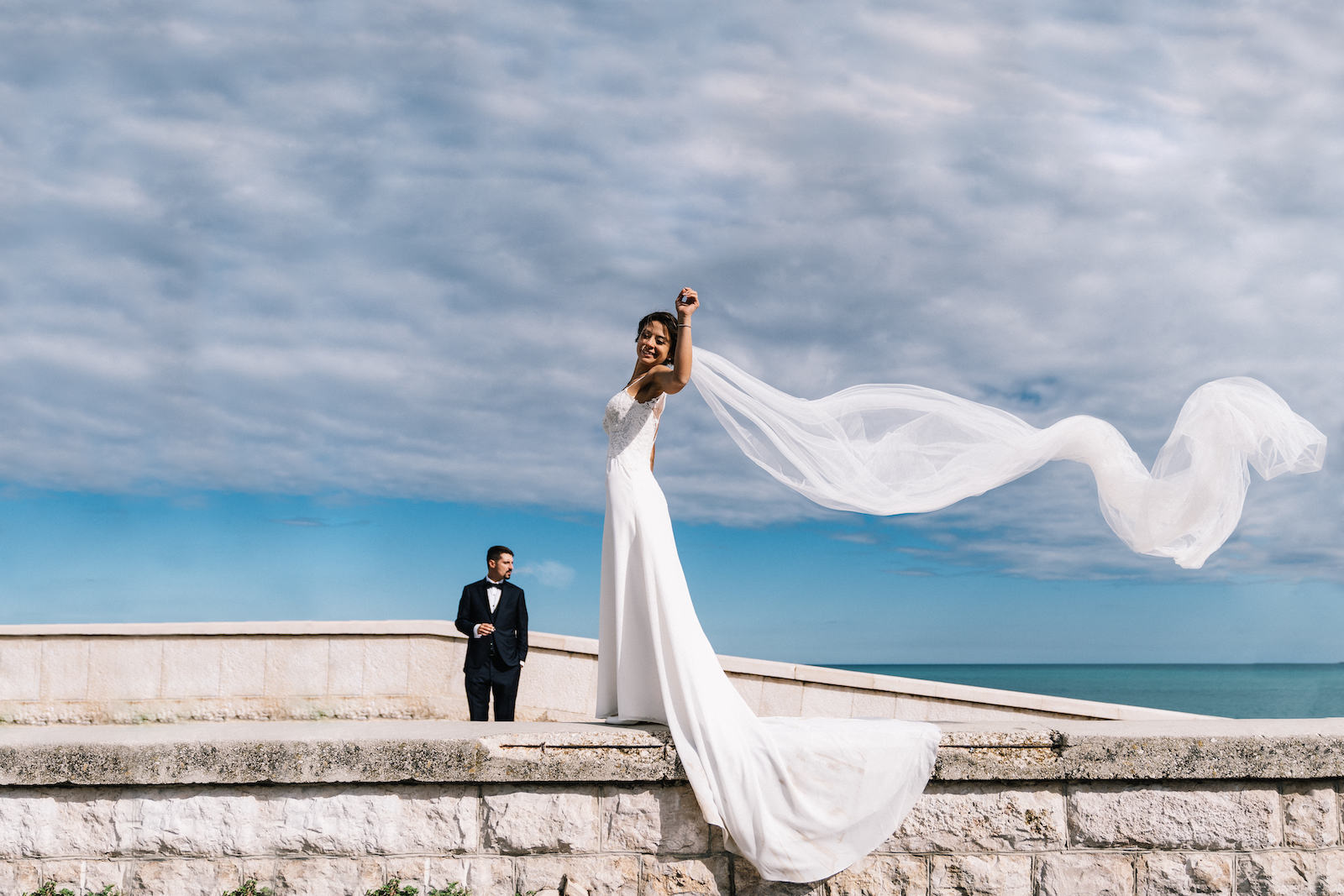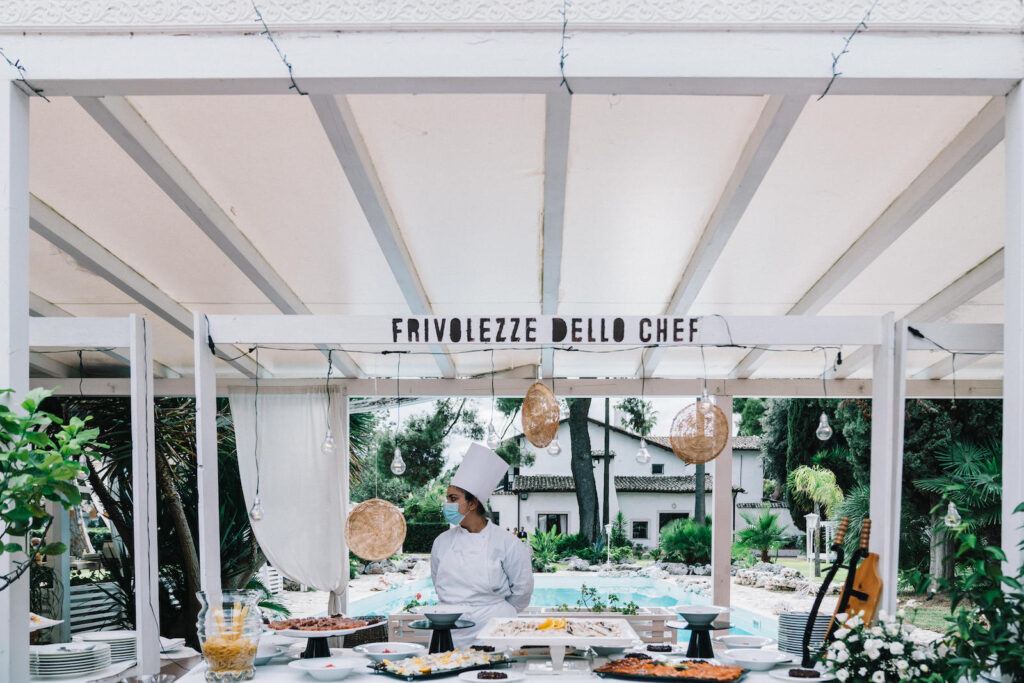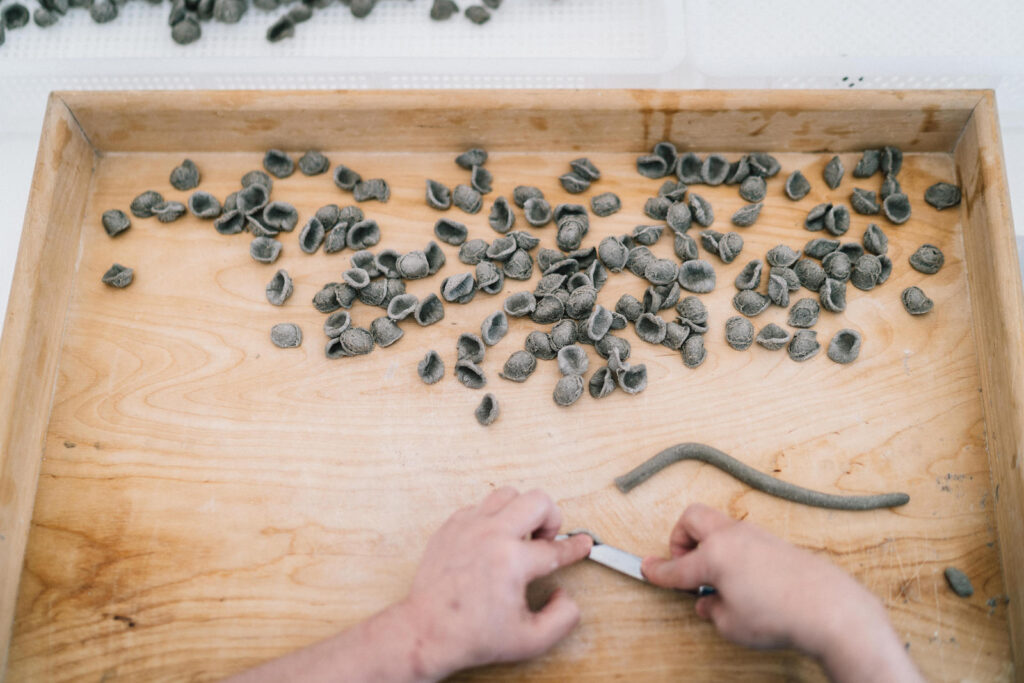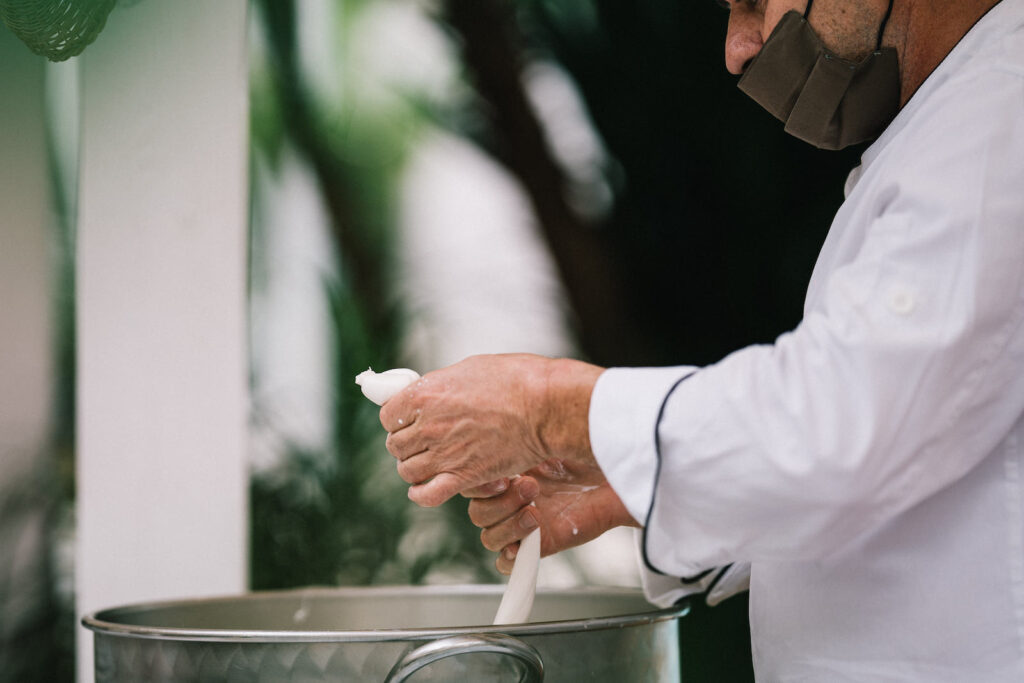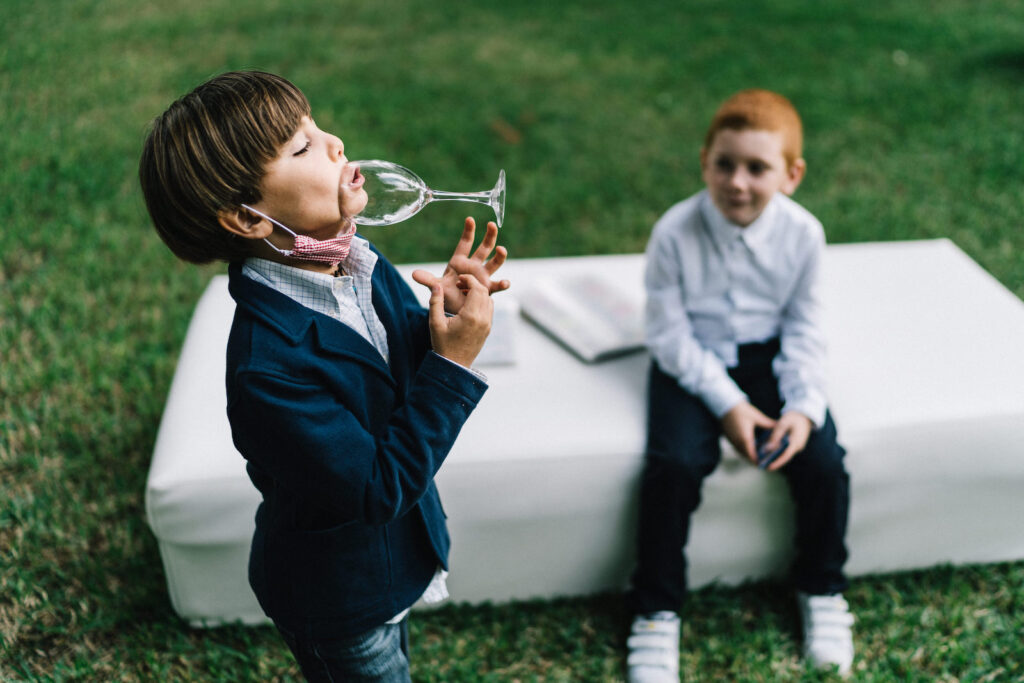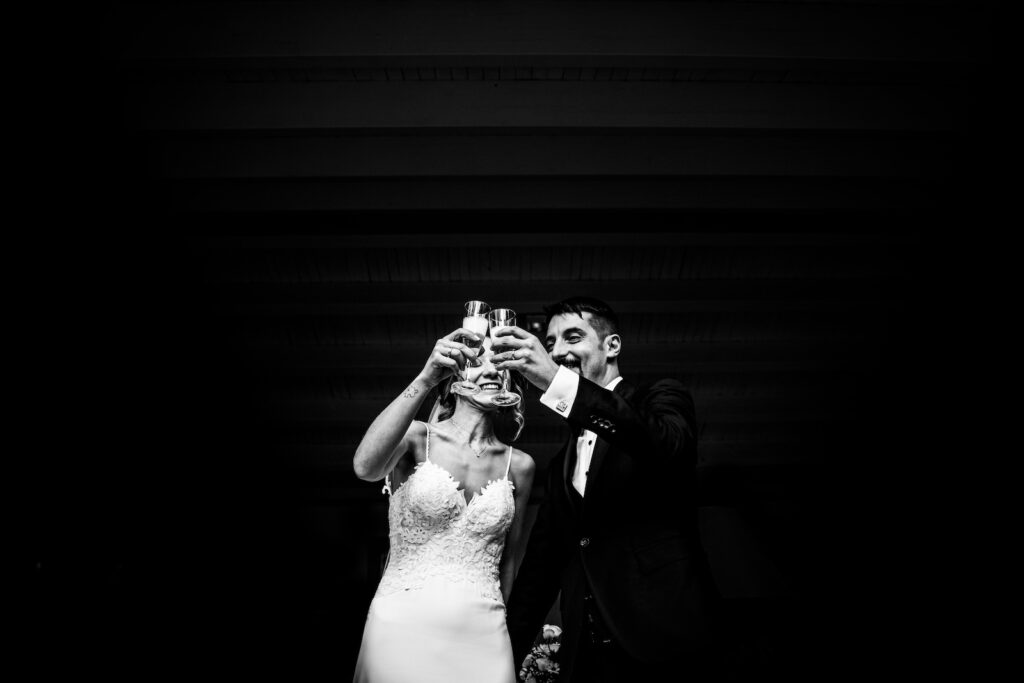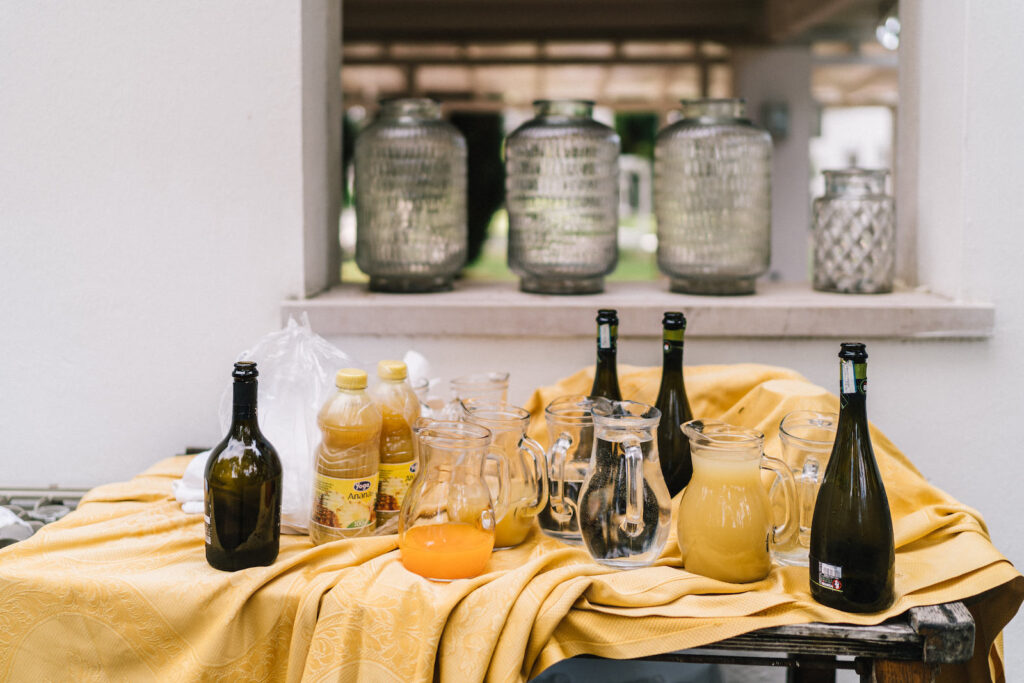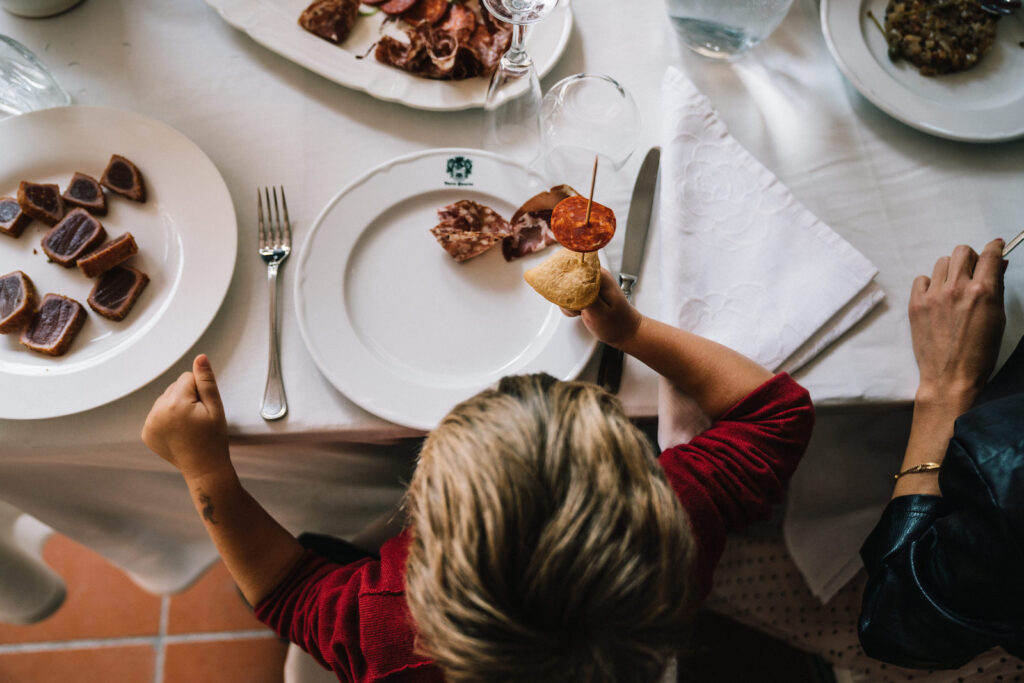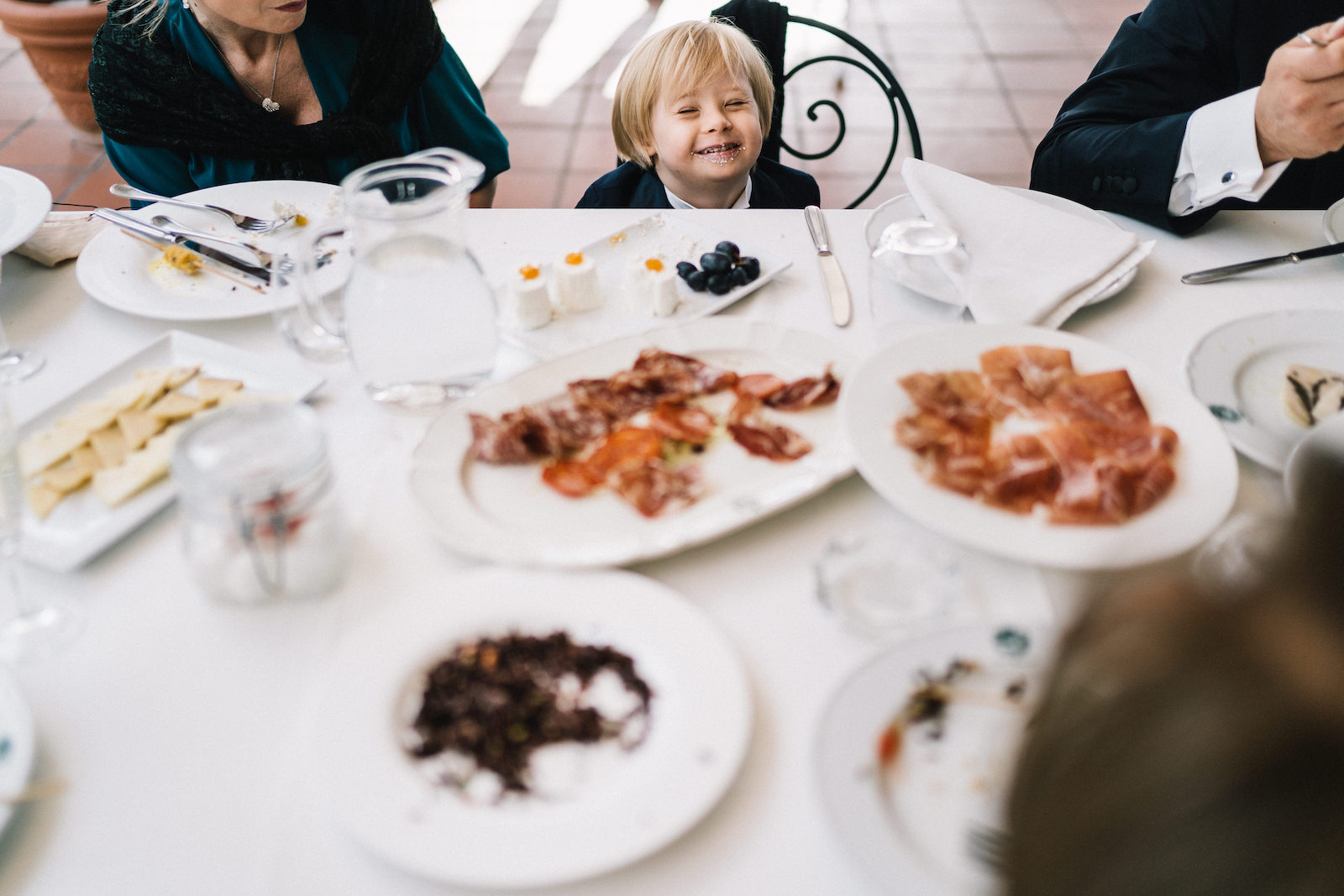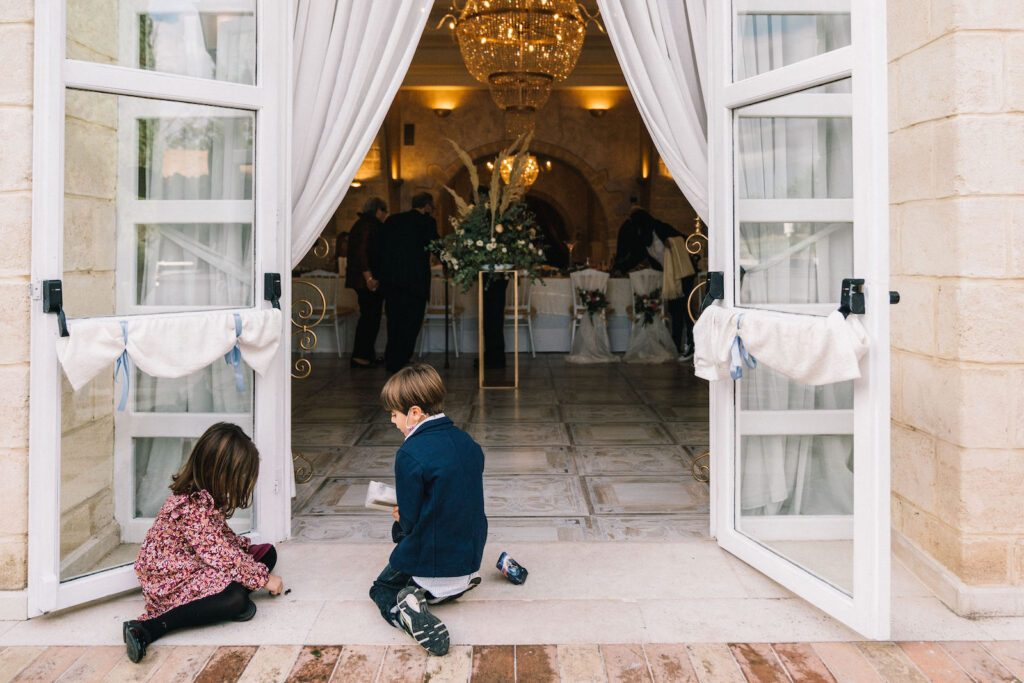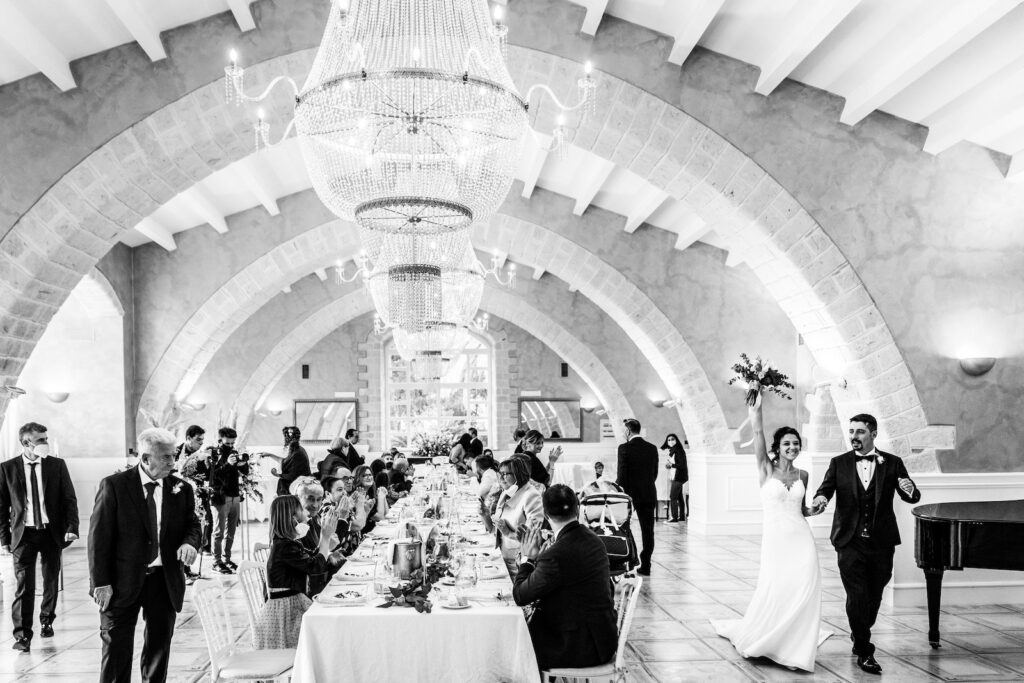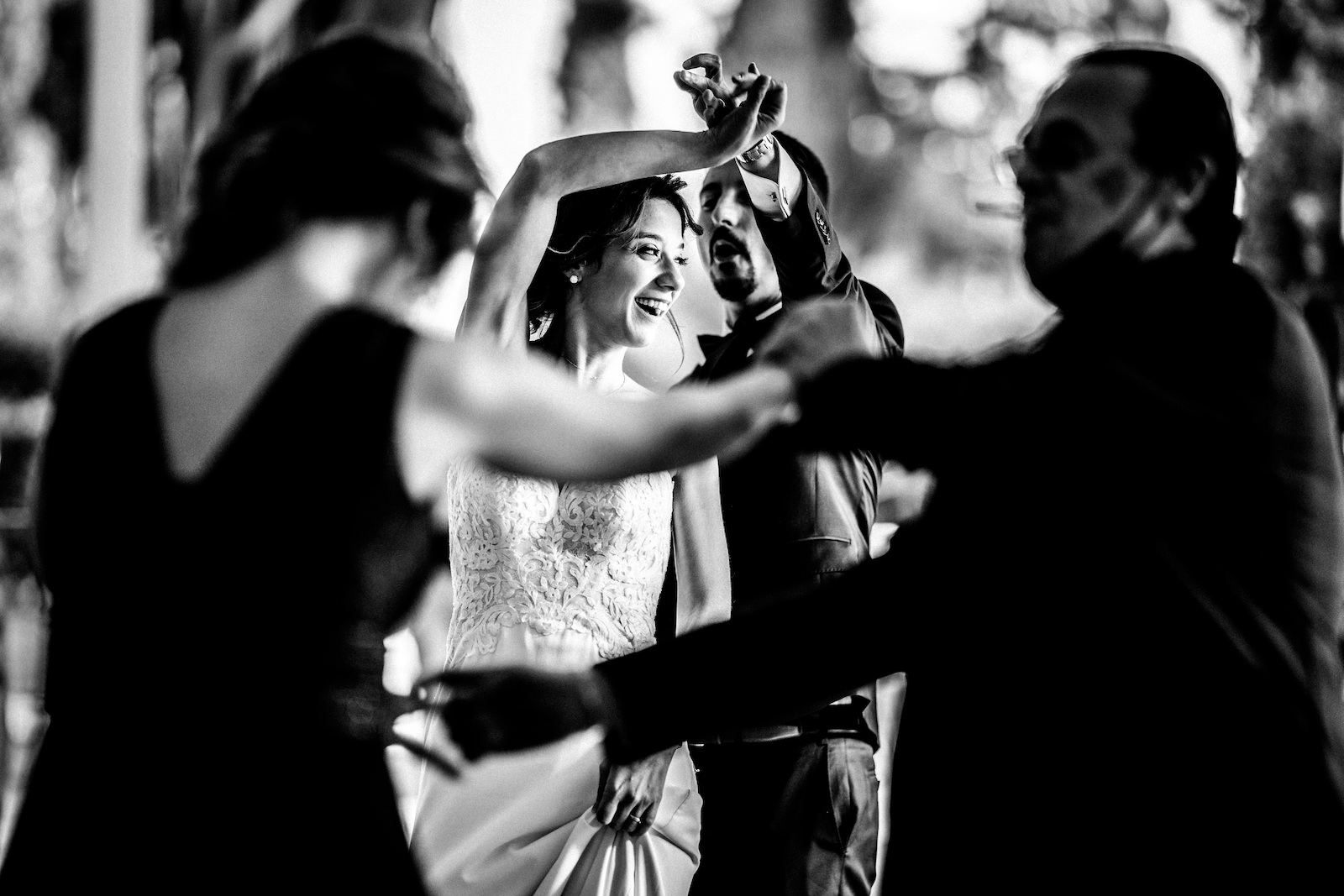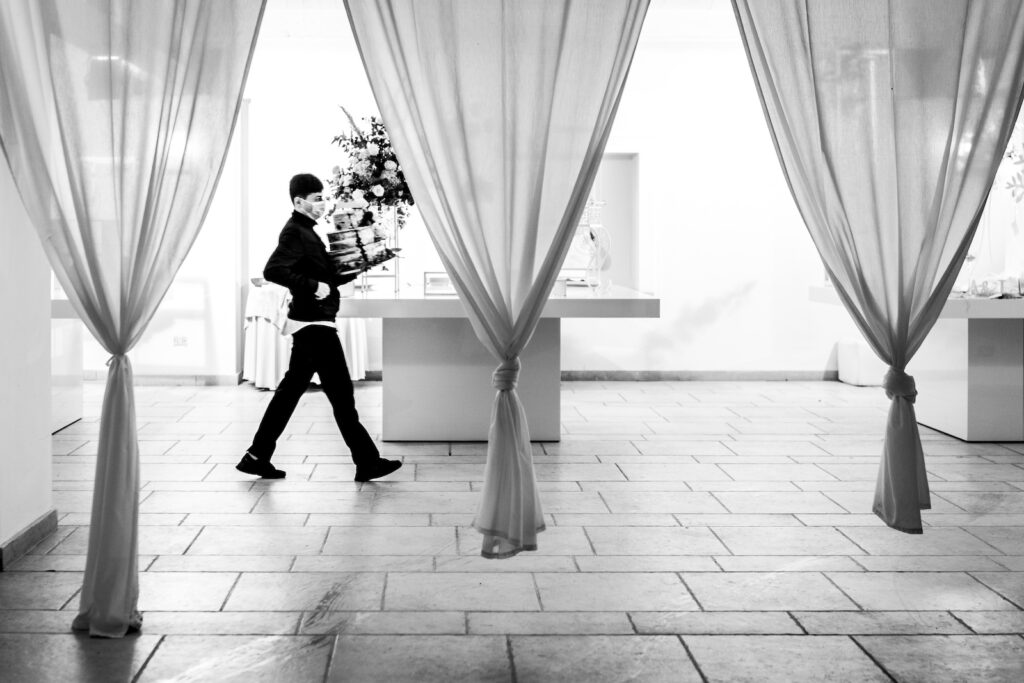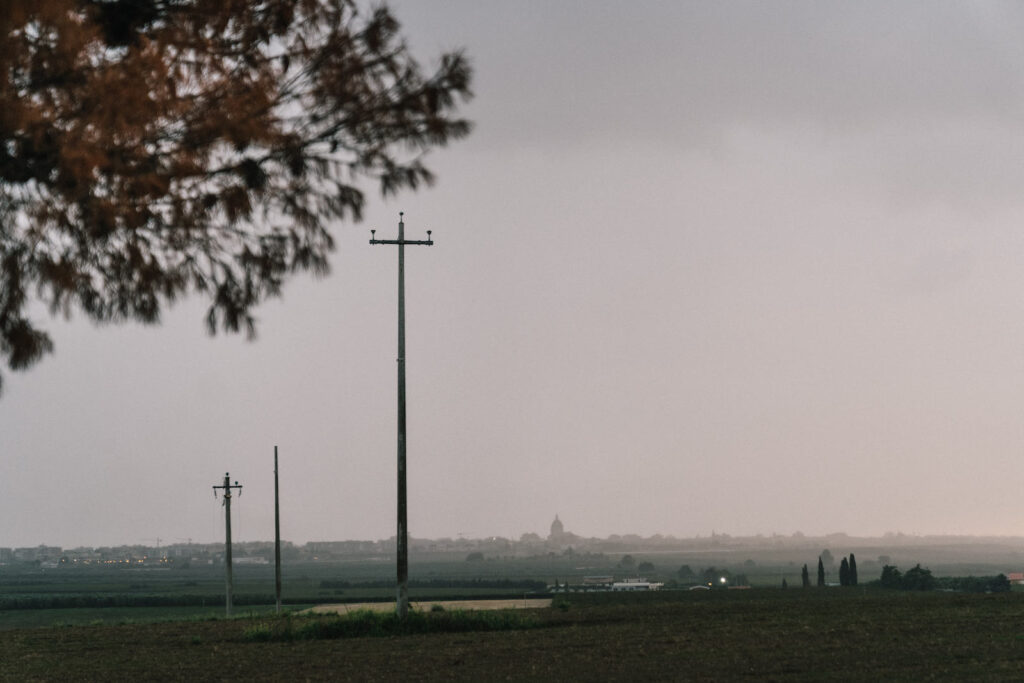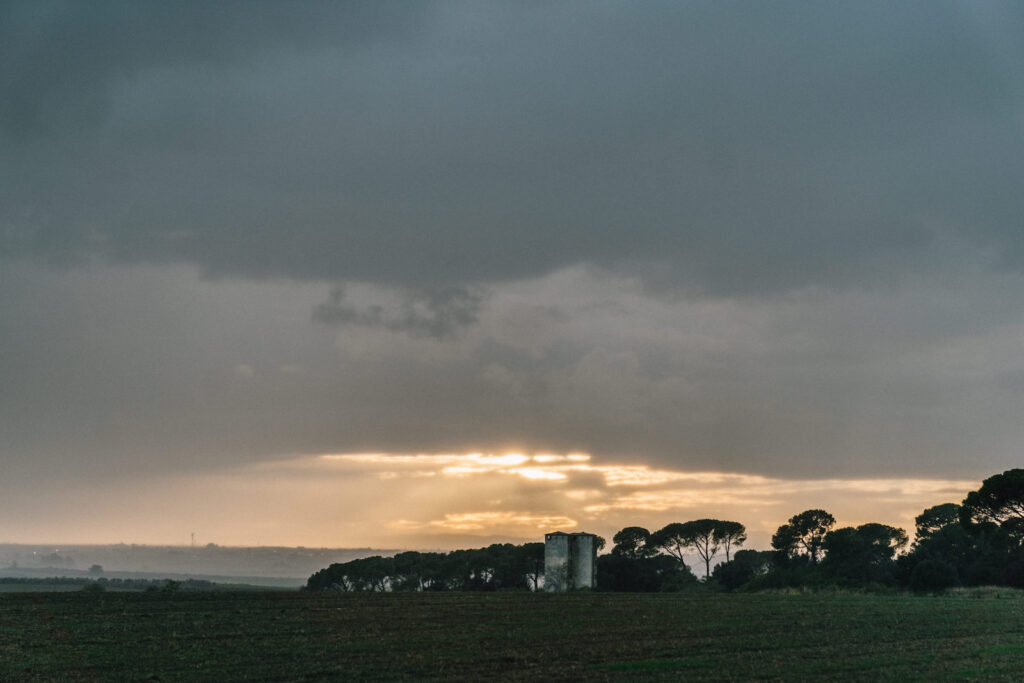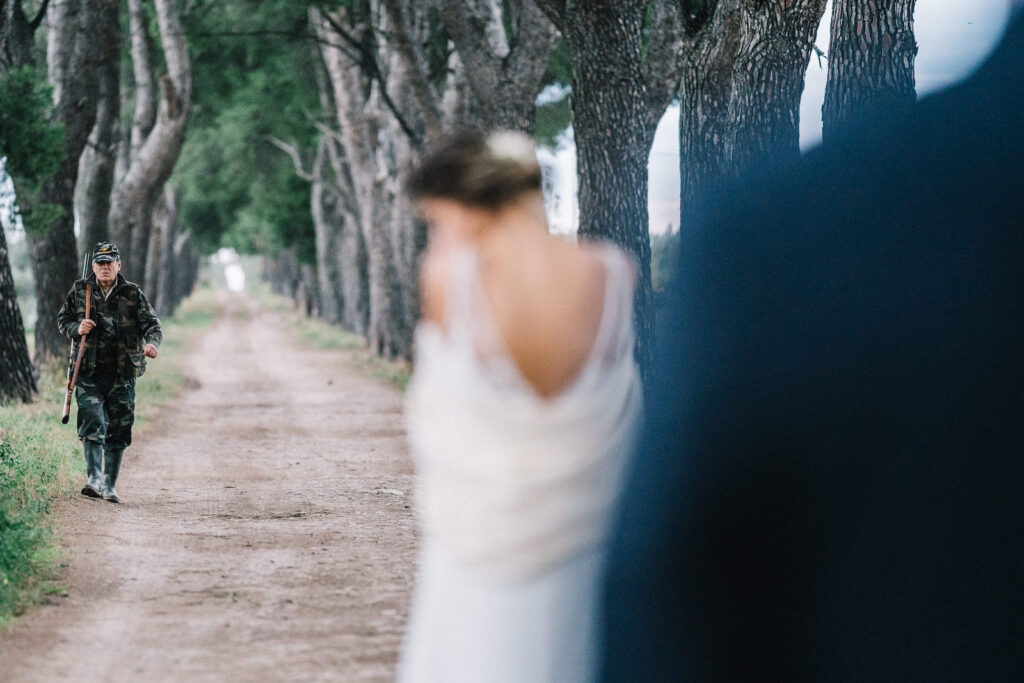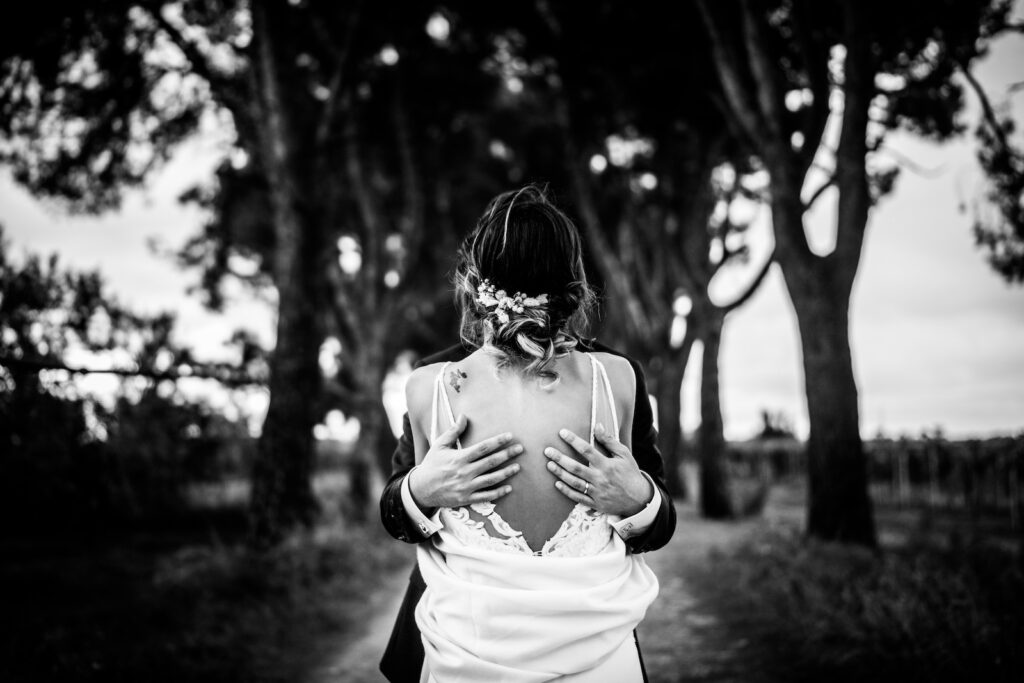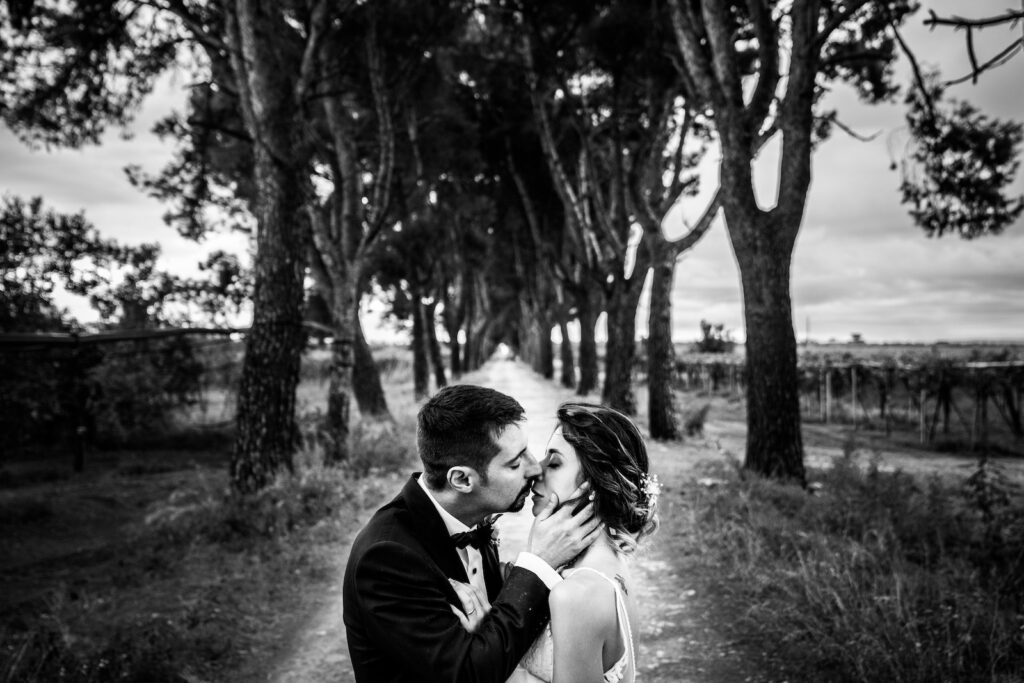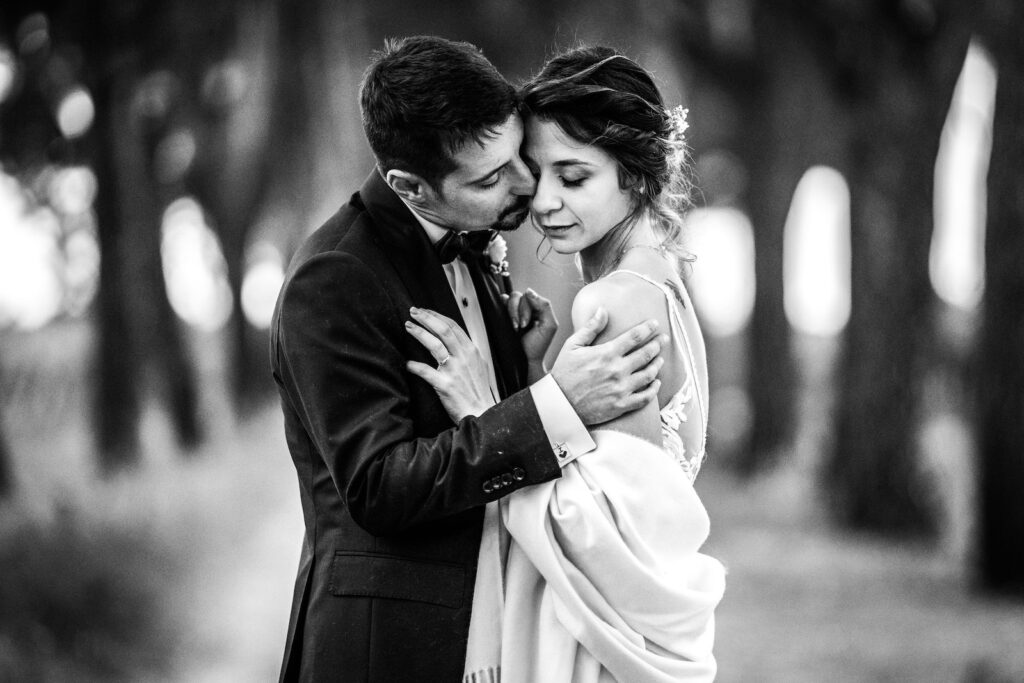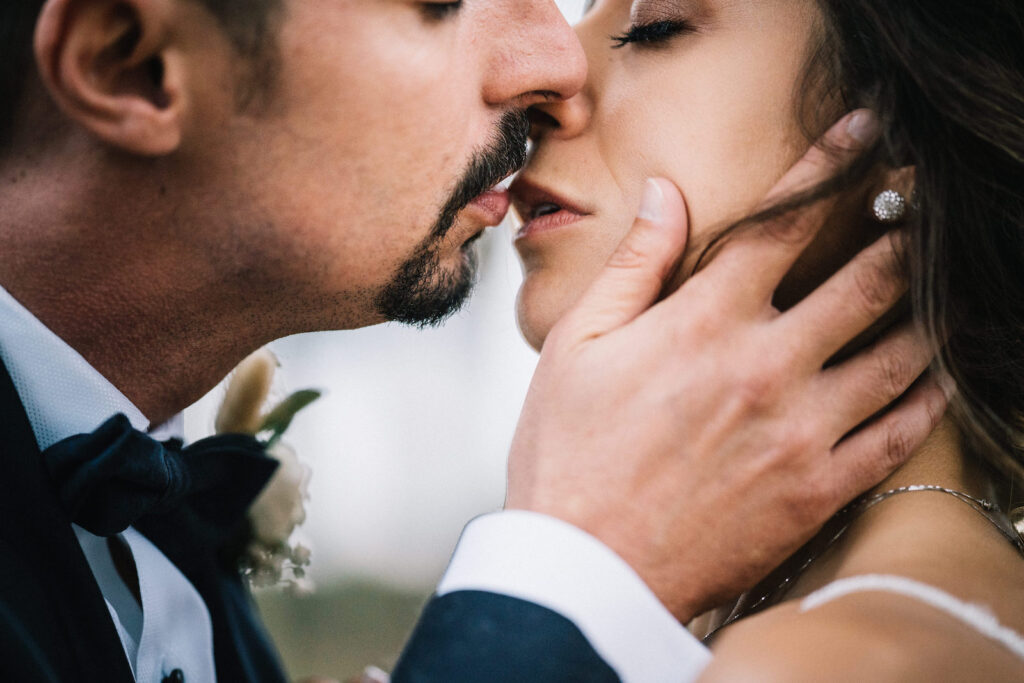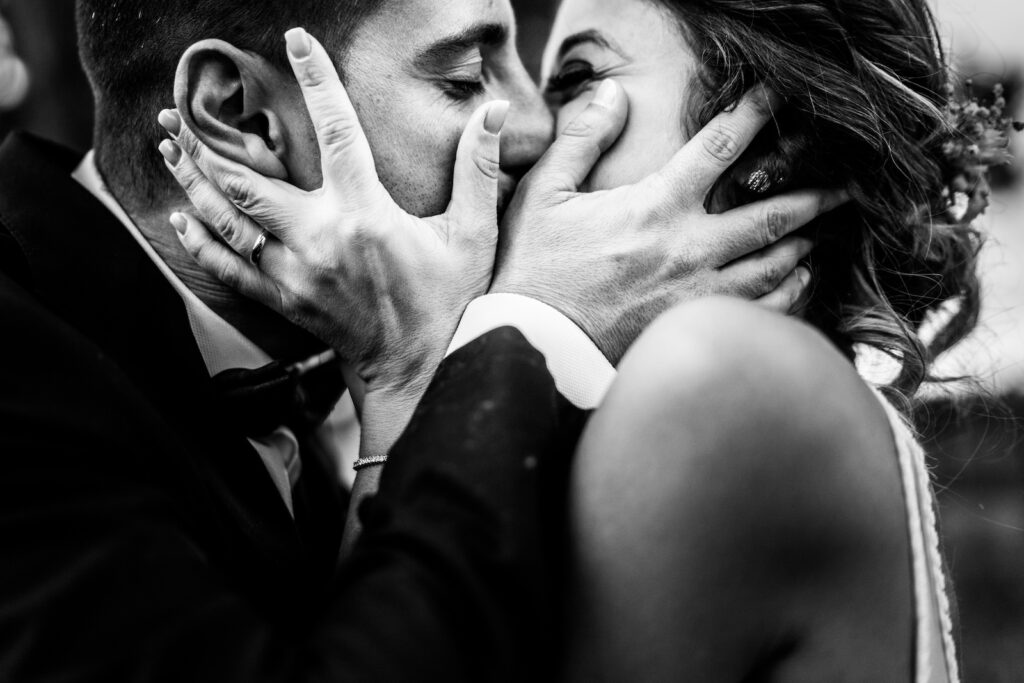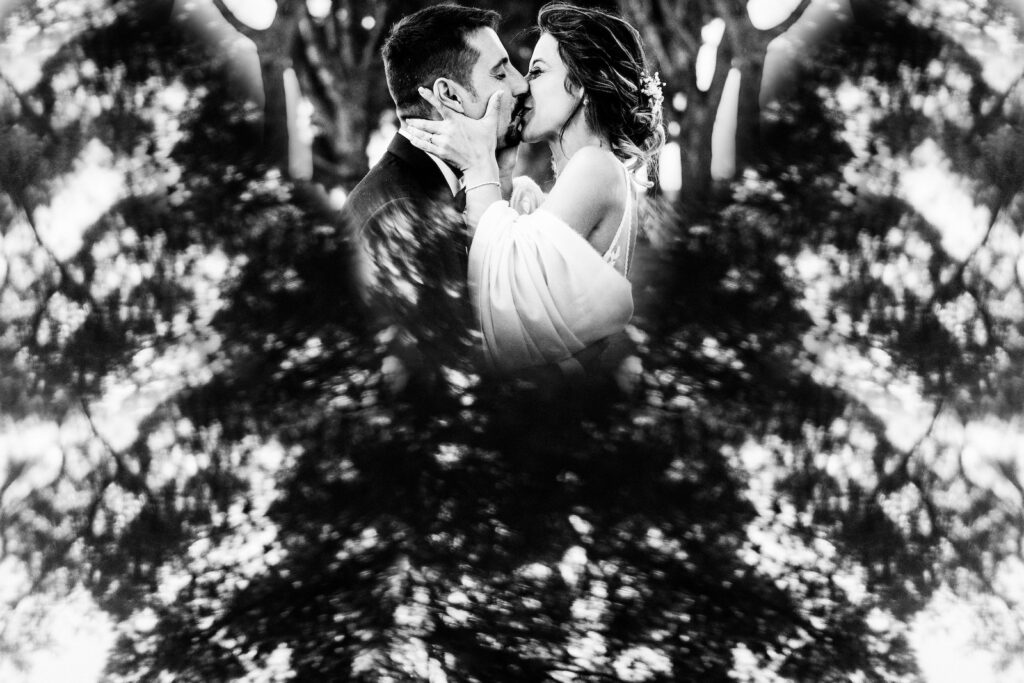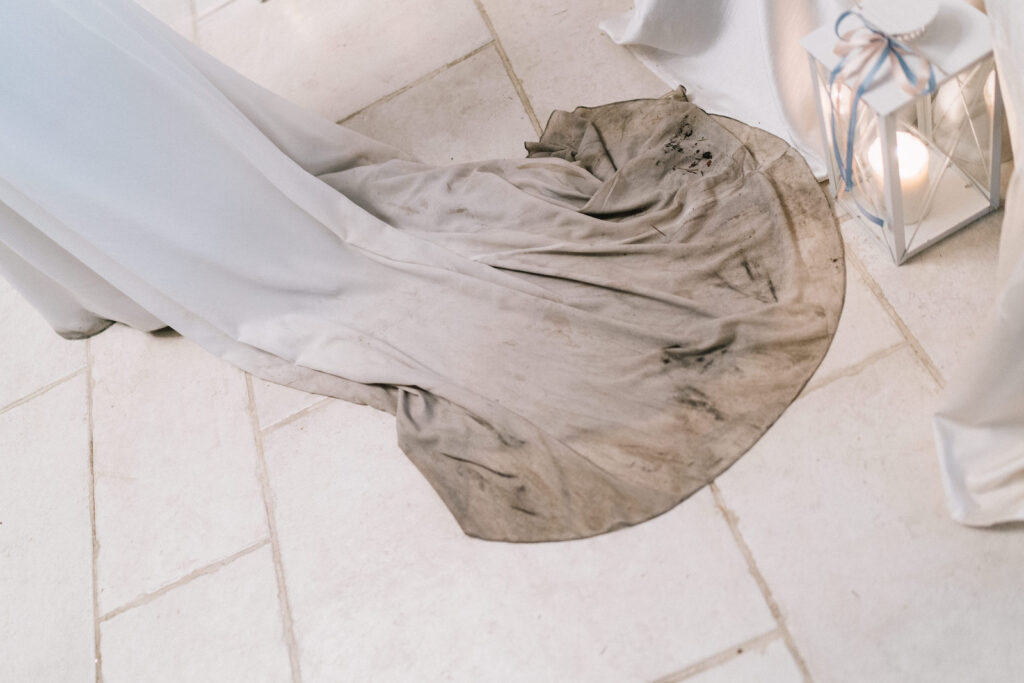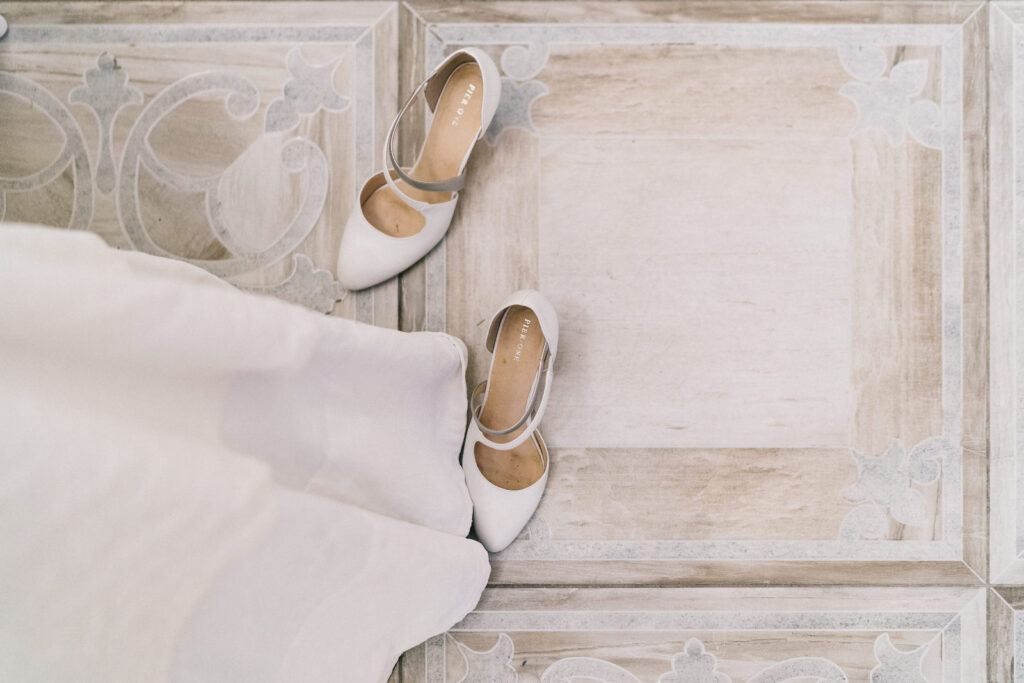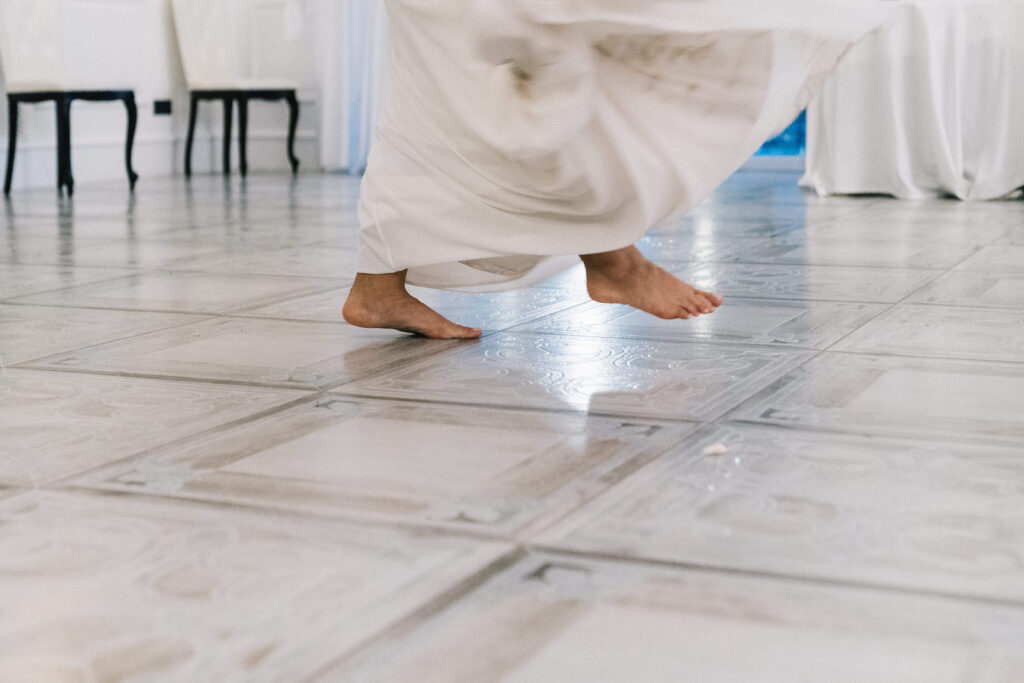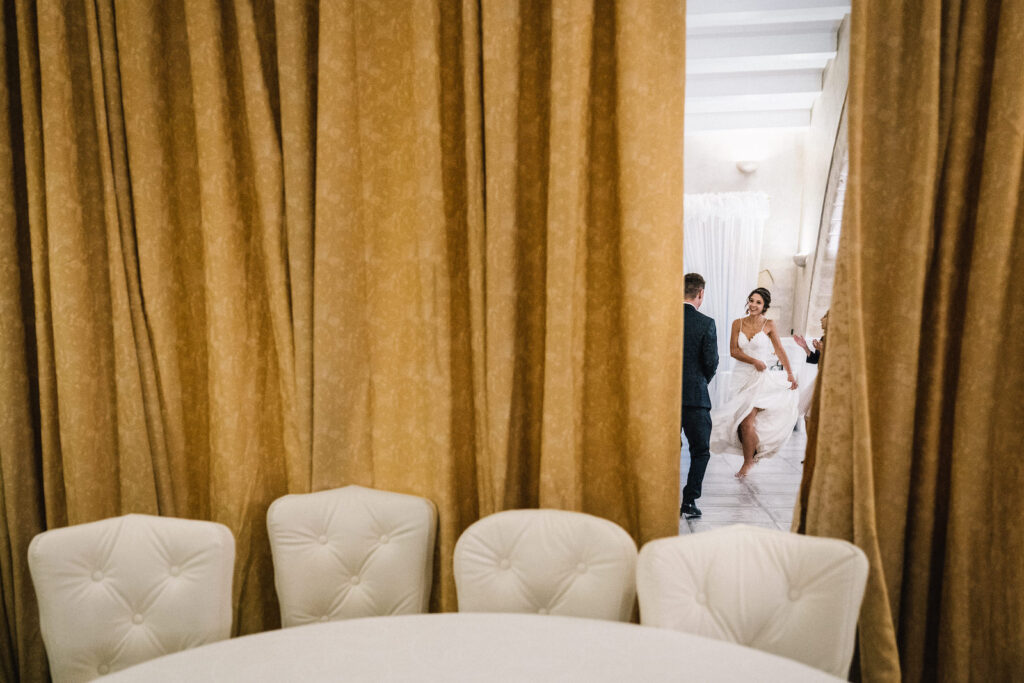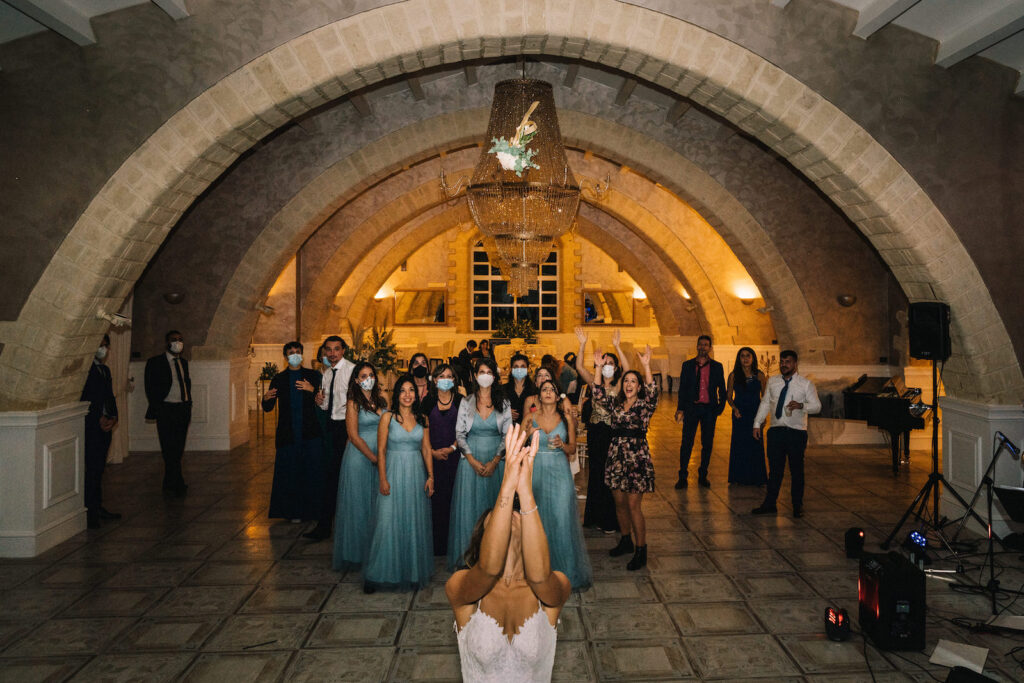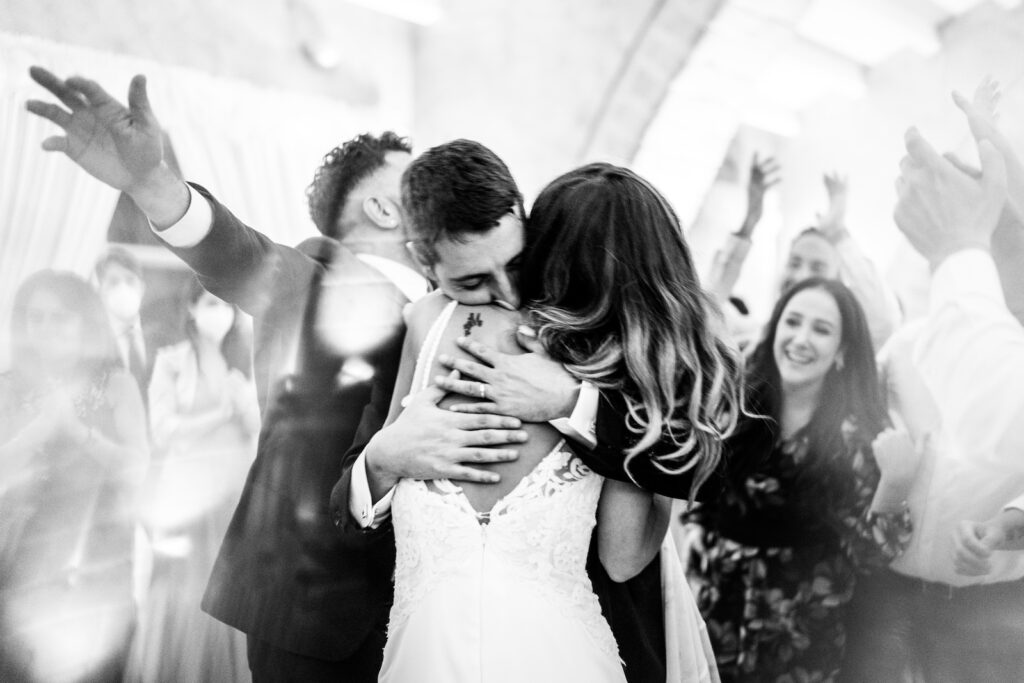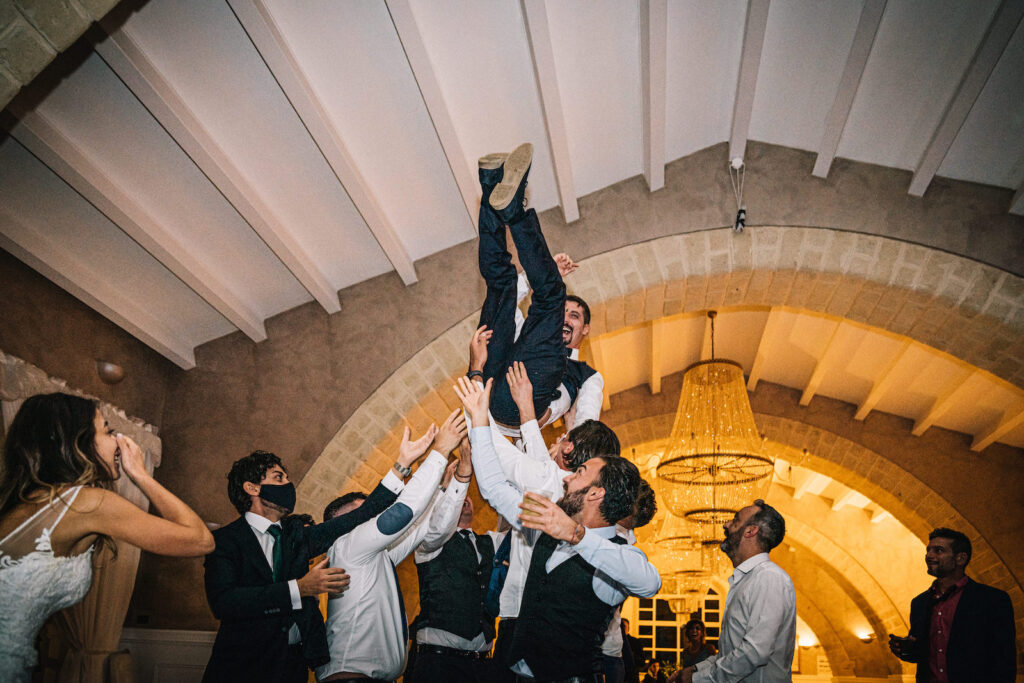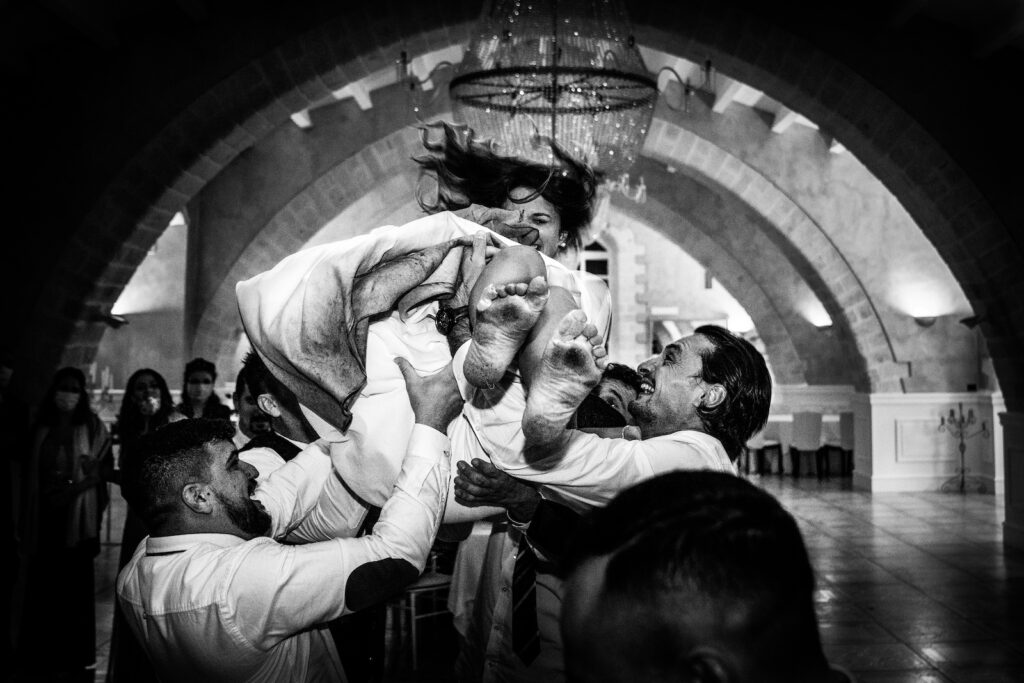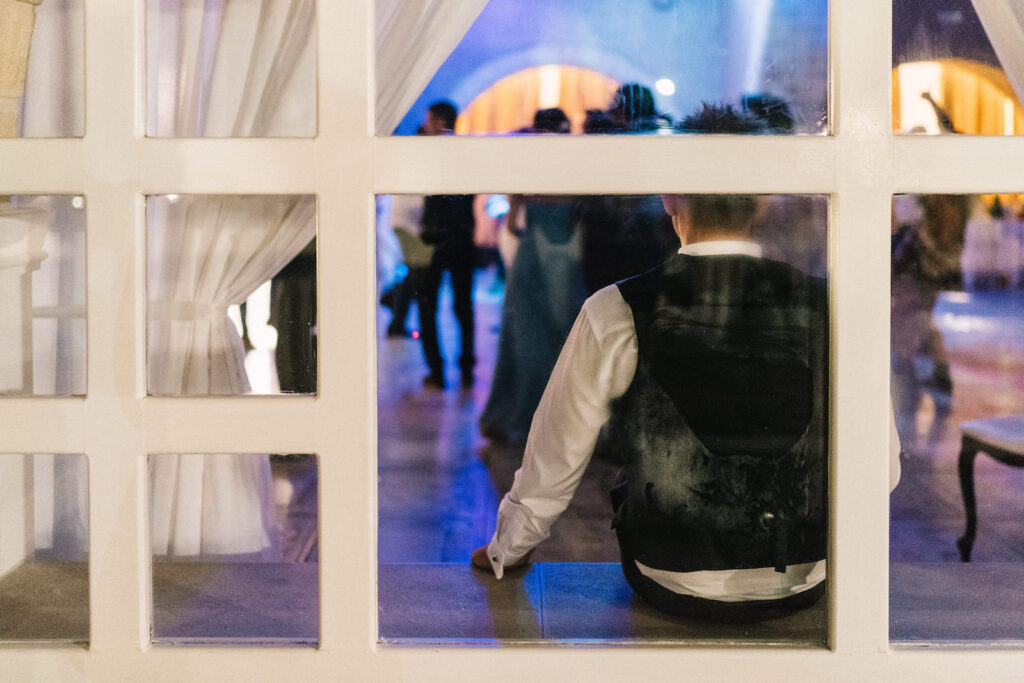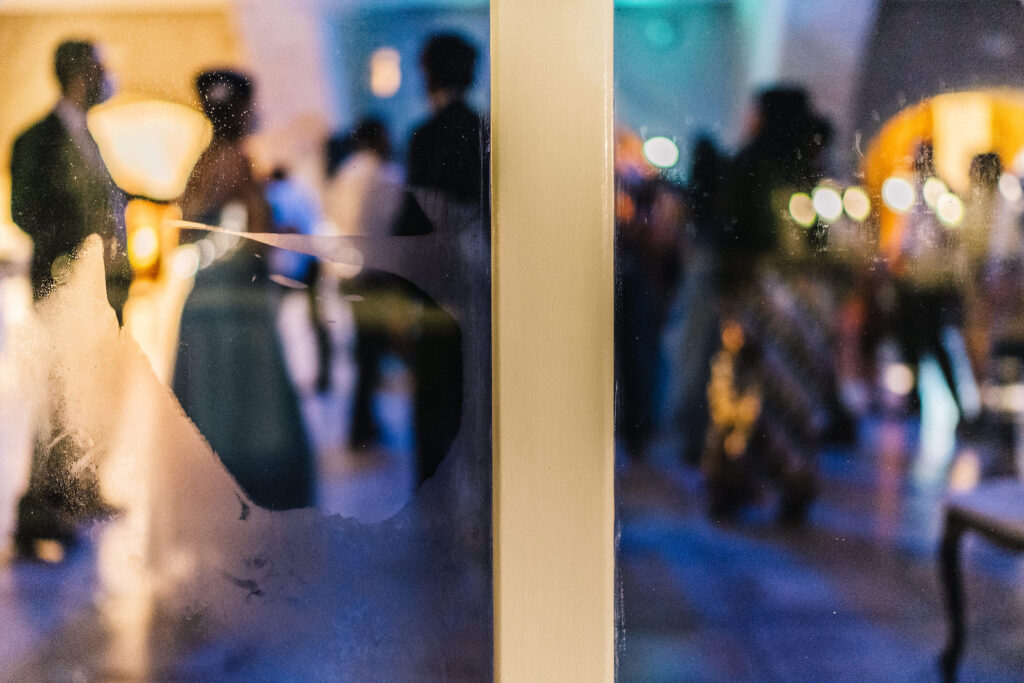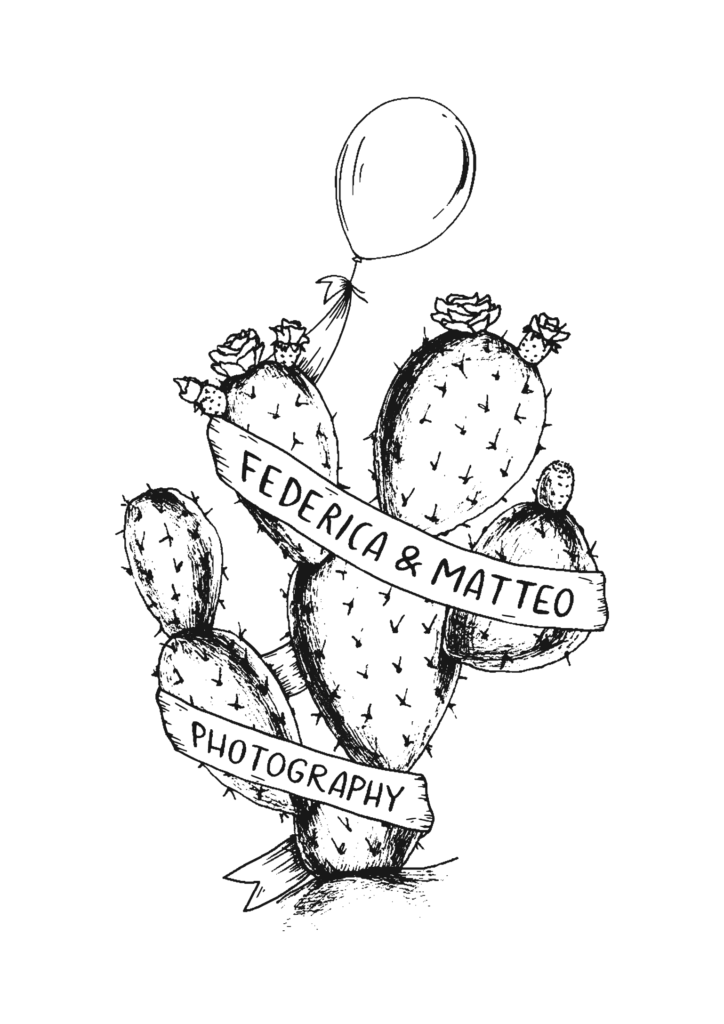 Credit:
Photography: Matteo Lomonte – Federica Ariemma
Film: Giuseppe Piserchia Films
Venue: Villa Torre Quarto
Flowers: Verdi Emozioni
MUA: Marianna Zambenedetti
Live Band: Self Portrait Blues
Bride's Dress: Le spose di Datì
Groom's Dress: Sartorie Sticchi